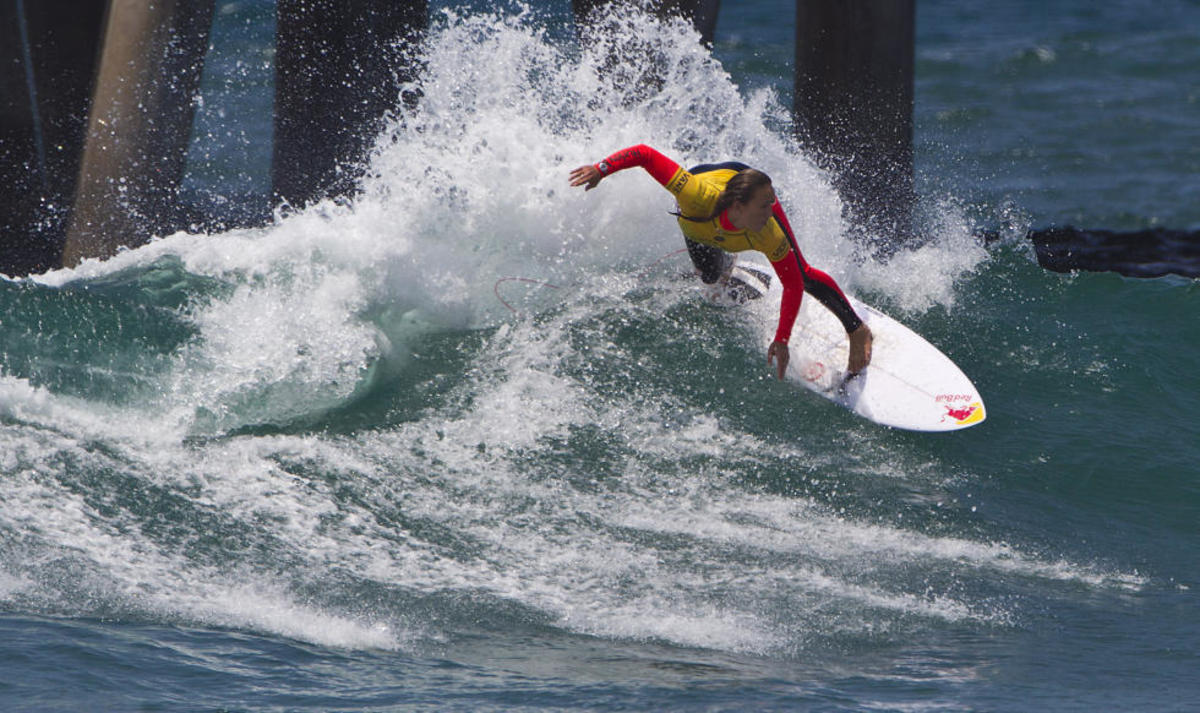 For the past five years, women's competitive surfing has been dominated by four names: Stephanie Gilmore, Carissa Moore, Tyler Wright, and Sally Fitzgibbons. But with an insanely talented batch of young surfers making its way up through the ranks on the World Qualifying Series and the World Championship Tour, the future of female surfing is looking less like a four-way battle and more like an all-out war.
If you haven't been paying attention to what's been happening in women's surfing lately, you've been missing out. But don't fret—here's a list of 10 American surfer girls on the verge of greatness.
Tatiana Weston-Webb
This young surfer from Kauai has already accomplished more in her amateur career than most surfers do in their entire lives. With 11 titles, including championship wins in the USSF, NSSA, at Pipeline, and at the ISA World Junior Championship, Tatiana has proven that she knows what it takes to win in all types of conditions, including big, barreling waves. Not just a star when it comes to surfing heats and in contests against other girls, Tatiana took down all the boys (yes, Slater, Kerr, Fanning, etc.) at the Fiji Pro, winning the GoPro Challenge for the best self-shot tube ride of the event! Moreover, Tatiana has already had a taste of what it's like to surf at the elite level with wildcard entries in to selected events on the 2014 women's World Championship Tour. "I love competing against the best girls in the world," said Tatiana after her heat at this year's Vans U.S. Open of Surfing in Huntington Beach, California.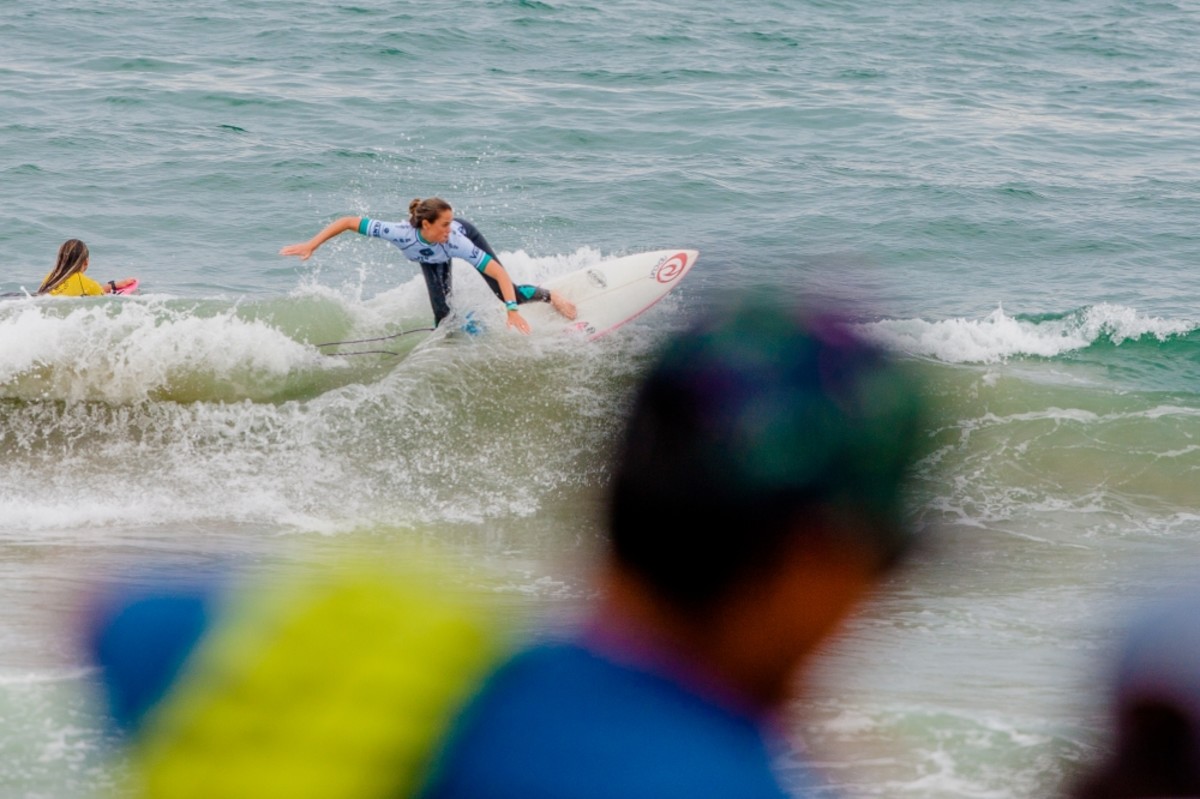 Bailey Nagy
Bailey Nagy from the North Shore of Oahu came in to the summer contest season swinging for the fences and earned herself great results in a slew of both pro junior and amateur events, including a huge win at the Vans U.S. Open of Surfing Pro Junior. While Nagy has yet to engage in full-time competition on the World Qualifying Series, her poise and precise surfing throughout the past few events she's competed in have helped her carve her name in the mind's of the girls currently battling it out in star-rated events. After her win at the U.S. Open, Bailey's shocked response was: "I don't know what to say … " She better get used making speeches up on the winner's podium.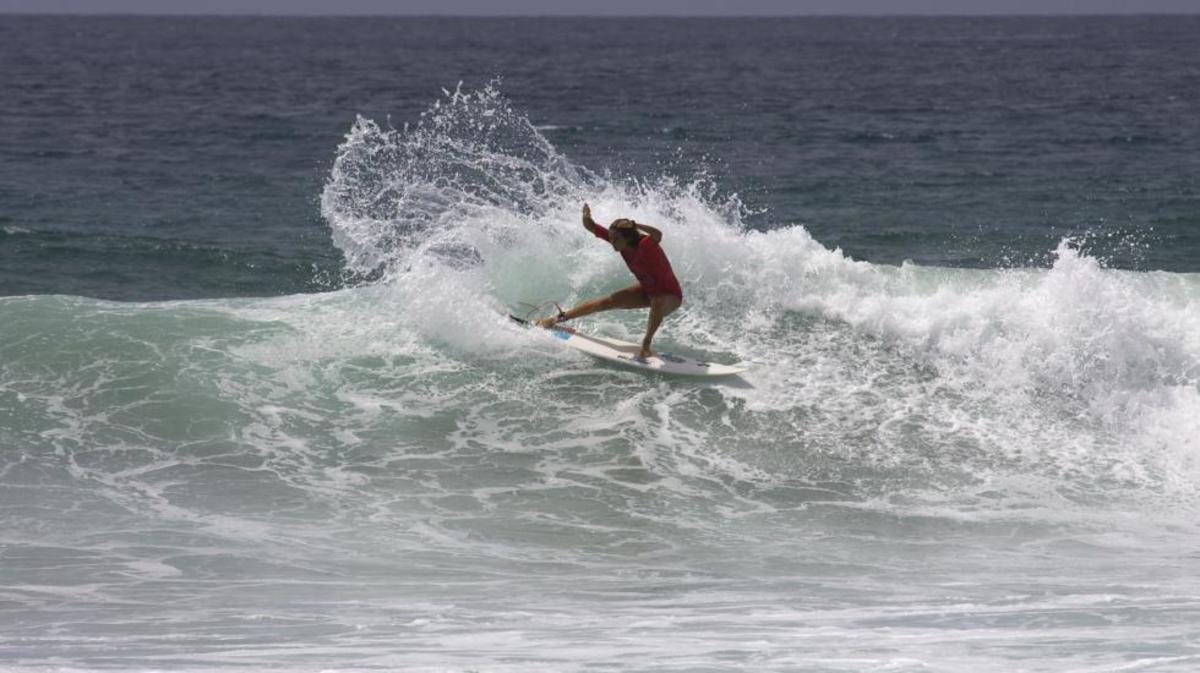 Brianna Cope
The tiny island of Kauai has been pumping out talented young surfers since, well, forever, but the current crop of talent coming from Kauai on the ladies side of things is just incredible—and Brianna Cope is among the best of the bunch. Cope has had a huge summer, scoring a second place finish at the ASP Six-Star Los Cabos Open of Surf as well as making the final at the Vans U.S. Open of Surfing Pro Junior. Her fluid style, wicked backhand attack, and grace under pressure have helped her make an easy transition from amateur to pro. "I want to be a world champion," she says with a determined smile. Already climbing up the ranks of the World Qualifying Series, Brianna's surfing just gets better and better with each event.
Mahina Meada
Much like the island of Kauai, the North Shore of Oahu is also a breeding ground for young female shredders that have been wreaking havoc on the contest scene. One of the leading ladies coming from Oahu is Mahina Maeda, a powerful, consistent, and smart competitor who has a resume full of prestigious wins, including a world championship at the ISA World Games, an open women's win on the Japan Pro Surfing Tour event in Bali, and countless other top event finishes and accolades. She dropped one of the highest wave scores of the event (a perfect 10) at the Los Cabos Open of Surf and has been a thorn in the side of every competitor she has faced ever since. If any young surfer from Hawaii stands a chance of unseating world champion Carissa Moore, it could be Mahina. She's that good.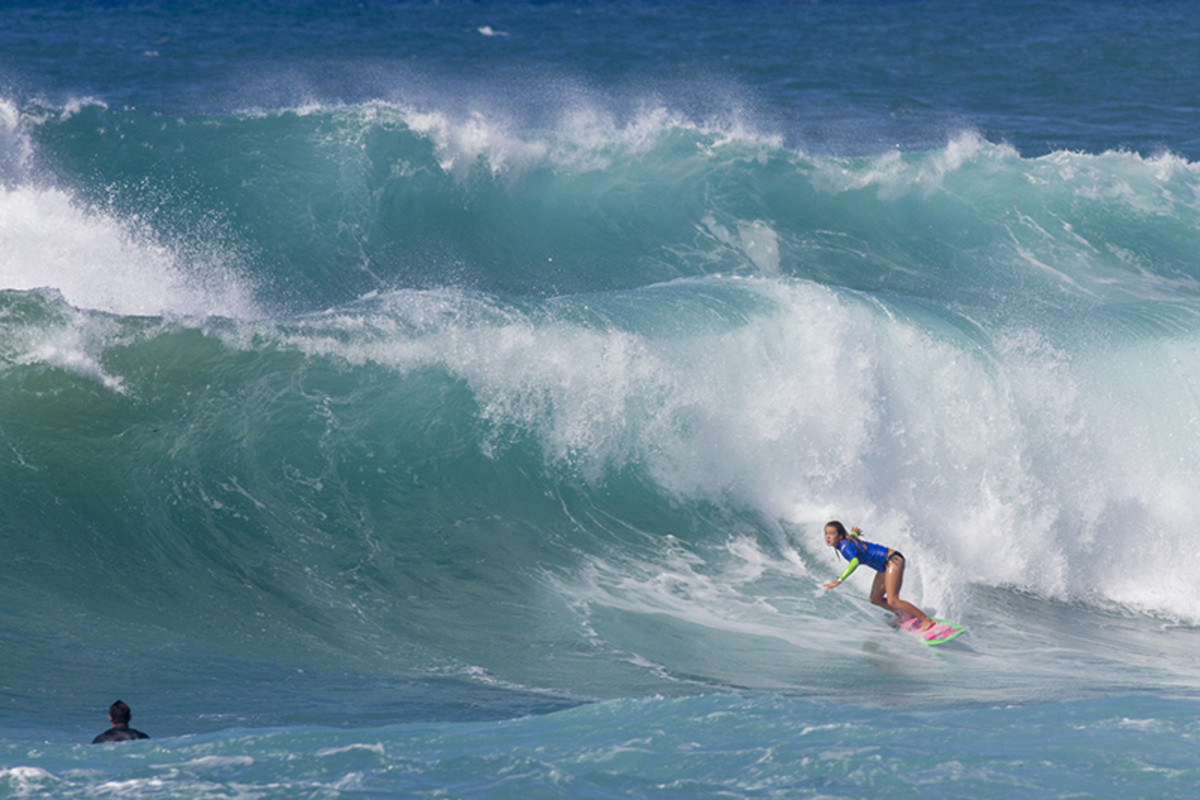 Meah Collins
Being the daughter of legendary competitor and former World Tour standout Richie Collins has obviously rubbed off on Newport Beach, California's Meah Collins, who at a young age has already earned a reputation as a fierce competitor and standout in any type of waves. Riding her trademark throwback '80s-style airbrushed boards to victory at the North Shore Surf Shop Sunset Beach Pro Junior in early 2014 was just the start to her incredible year. Since then, Meah has been ripping through events, gaining support of major sponsors, and signaling her intentions of fighting her way to an eventual spot on the World Championship Tour.
Caroline Marks
Florida phenom Caroline Marks has basically won every amateur event, heat, and division she's surfed in this summer, including a record-setting sweep at the Surfing America USA Championships, winning three divisions including 12 and under, 14 and under, and 16 and under. Marks has already made huge leaps in her surfing and is the youngest surfer ever to be added to Team USA. She also became one of the youngest females to ever compete in a World Qualifying Series event when she surfed her way to a Round 4 finish at the Paul Mitchel Supergirl Pro in Oceanside, California, in August.
Maddie Peterson
At the tender age of 16, Maddie has already shown she is ready and willing to battle and beat the best surfers the World Qualifying Series has to offer, with a recent blitz through four rounds of heated competition at the Supergirl Pro. Peterson, who hails from New Jersey, is widely known on the East Coast as a threat any time she puts a jersey on. And she'll soon be known that way throughout the country.
Tia Blanco
San Clemente, California's Tia Blanco is a double-threat in the realm of women's surfing. As a model and the face of Reef's marketing campaign, as well as a determined competitor, Blanco is beginning to climb up the World Qualifying Series ranking's ladder and is on many people's list of most popular female surfers in the world (think Alana Blanchard, Anastasia Ashley, etc.) Tia wants the world to know she's more than just a model who surfs—she's a surfer. End of story.
Brisa Hennessy
With style for miles and technique beyond her years, Brisa is yet another incredible surfer from the island of Oahu. Brisa has been winning surf contests since she was a menehuene (basically a toddler), and her winning ways have now extended in to her teenage years. Her notable performances at the both the Supergirl Pro and the Los Cabos Open of Surf have placed her high on the list of surfers to watch.
Frankie Harrer
"Frankie's the best," smiles legendary Tahitian surfer Raimana Van Bastolaer, who had the pleasure of whipping Frankie in to some bombs at Teahupoo a few month's back. "She ripped out there!" It's hard not to get excited when talking about this young surfer from Malibu, California, who not only shines when the waves are small, but who can also hold her own in the big stuff. Frankie, a prodigy who absolutely ripped her way through an illustrious amateur career, has been making her way in to selected World Qualifying Series events and improving with each event.
More from GrindTV
5 of surfing's deadliest surf spots
5 reasons skateboarding might just save the world
Surfers brave gale-force winds and sub-zero temps in the Arctic Ocean
For access to exclusive gear videos, celebrity interviews, and more, subscribe on YouTube!