As we mentioned earlier this week, spring is nearly upon us. Which means it's time to get back in the saddle and on the trail.
Which is why Seth Alvo of Seth's Bike Hacks put together a video of some top hacks for spring riding season. He's got some good ones in the video, and we decided to highlight all 10 below. Happy trails!
1. Attach an Innertube to Frame for Emergencies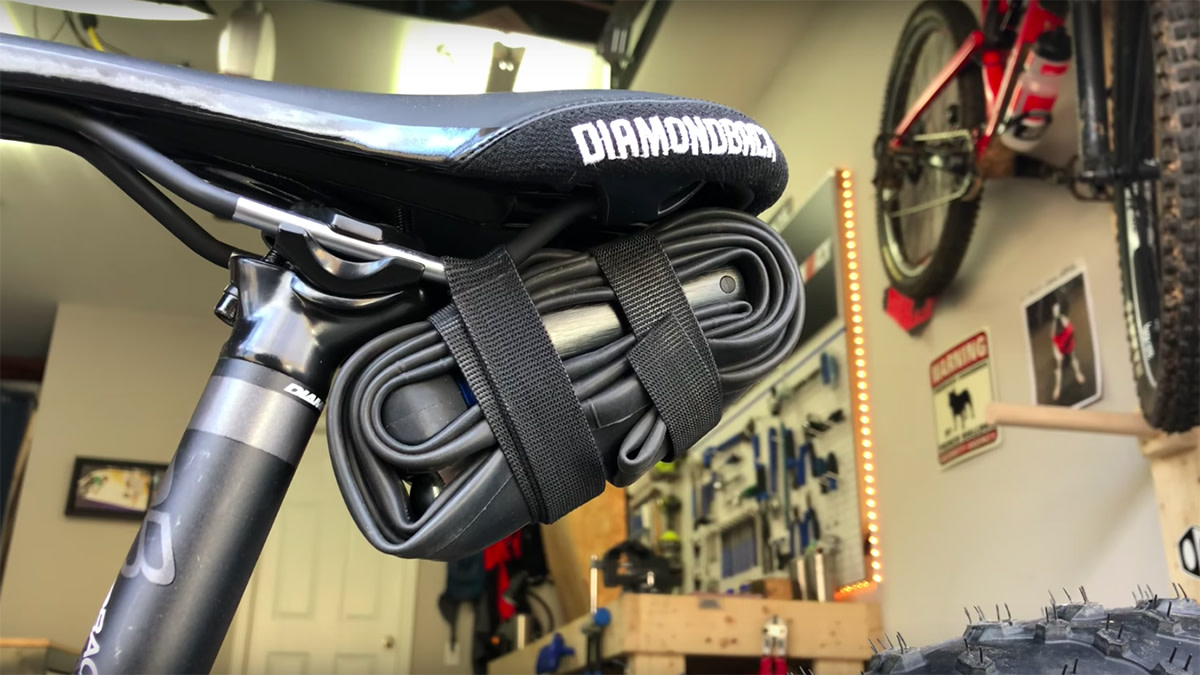 This is already a commonly used hack, except most use electrical tape or zip ties to attach it. Instead, use self-stick hook-and-loops that are reusable. And you can stow other items within the innertube like a multi-tool, CO-2 canister and an inflator. Then just attach the whole bunch to your frame under your seat.
2. Easy Option for Lack of Valve Core Wrench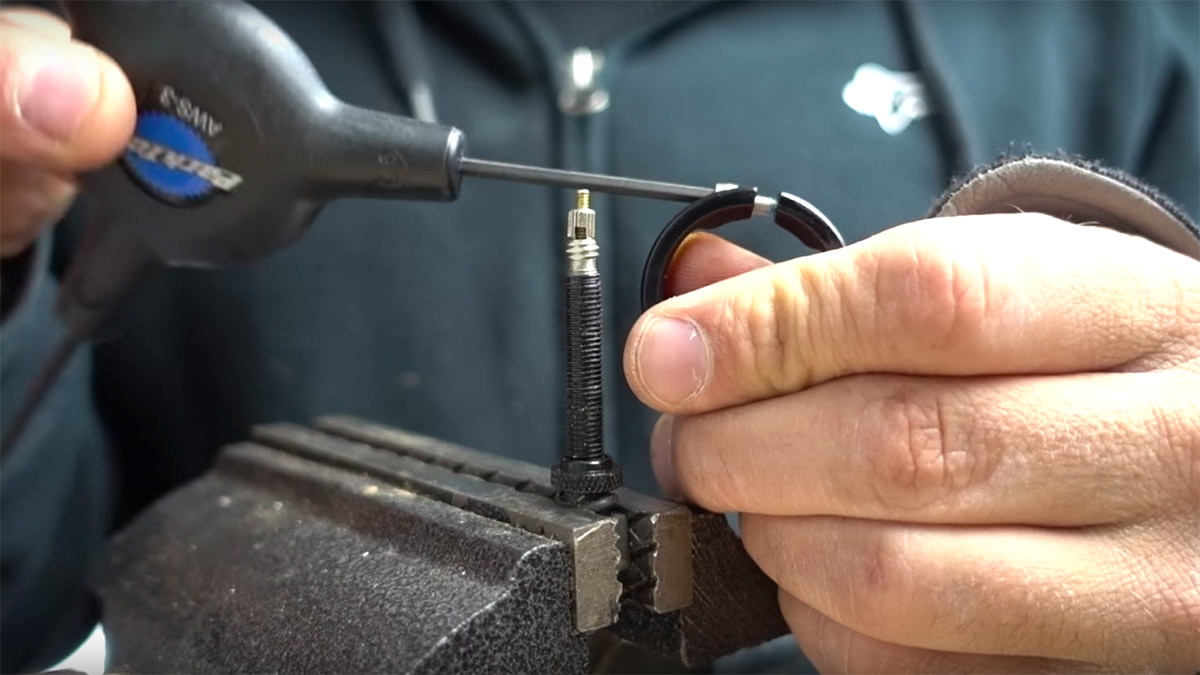 Find yourself on-trail without a valve core wrench? Most lock-on grip collars can be used as an emergency substitute. Just remove the grip and pop one of the collars off. Then remove the pinch bolt and use the gap to wrench in your valve core.
3. Give Your Helmet Pads a Cleaning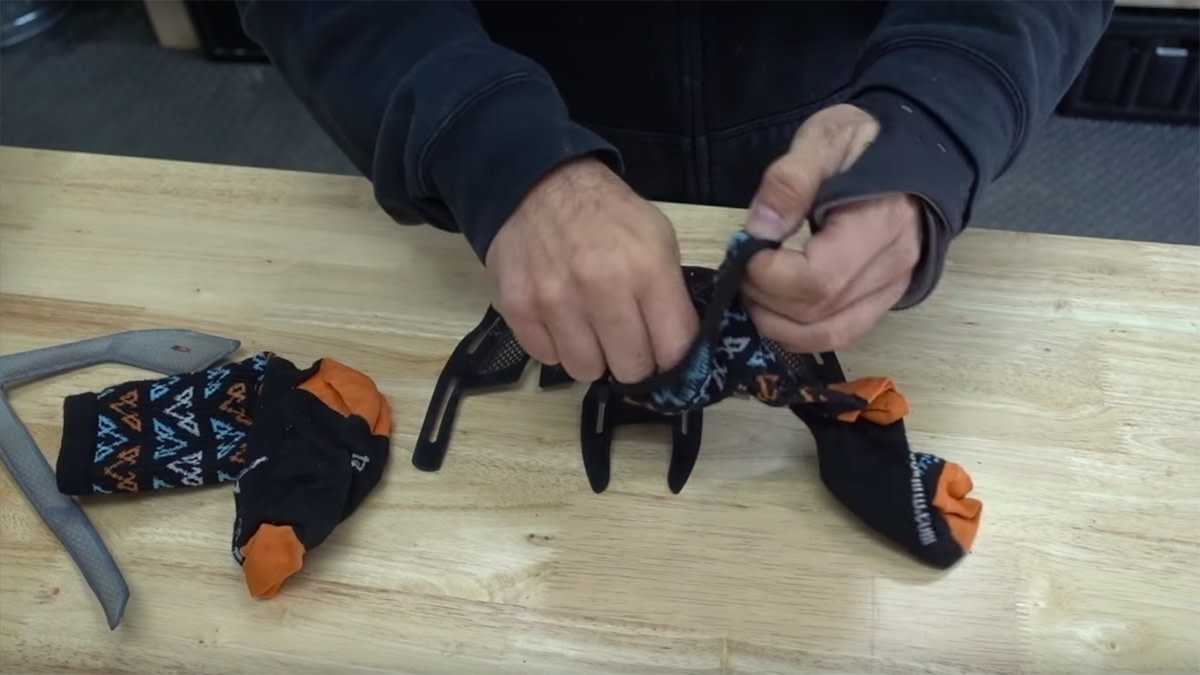 Helmets certainly collect a lot of sweat, so it's a good idea to clean out that funk before the season starts again. Most helmets have removable pads, but since pads are tiny objects and dryers love losing tiny objects, place them inside of socks before putting in the washer and dryer like you would anything else.
4. Pool Noodles Can Be Handy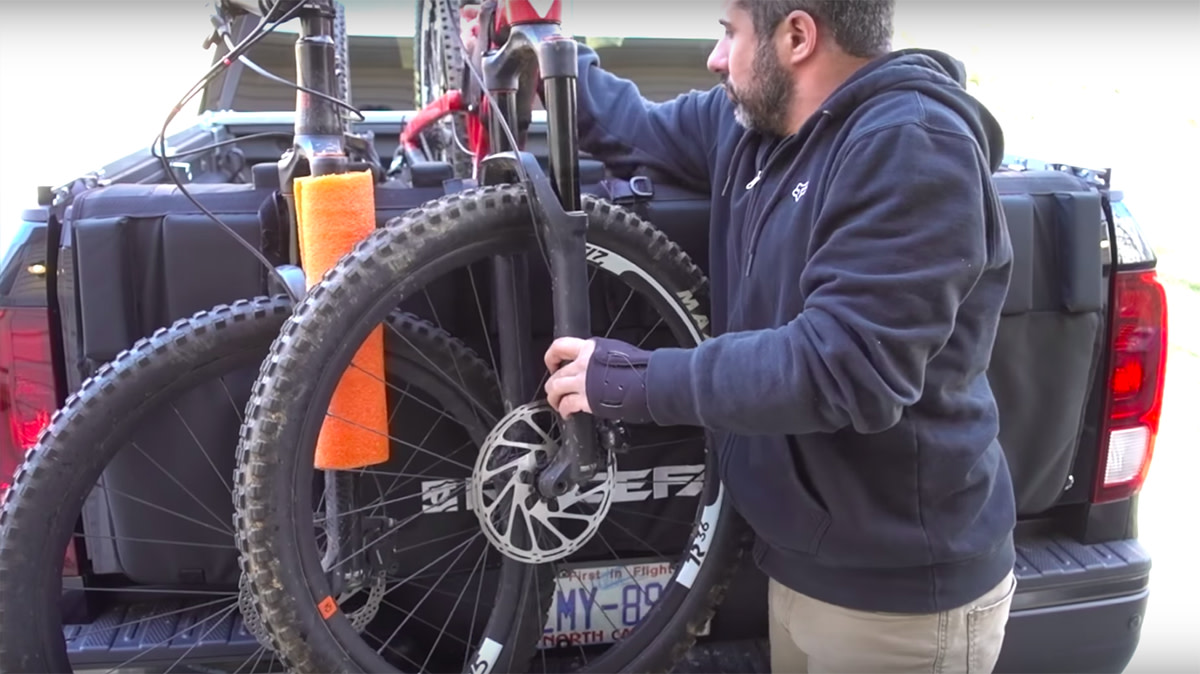 Pool noodles, those soft foamy things, can be used to protect parts of bikes during transport. A cheap and effective way to keep your bike from getting beaten up.
5. Retractable Badge Holder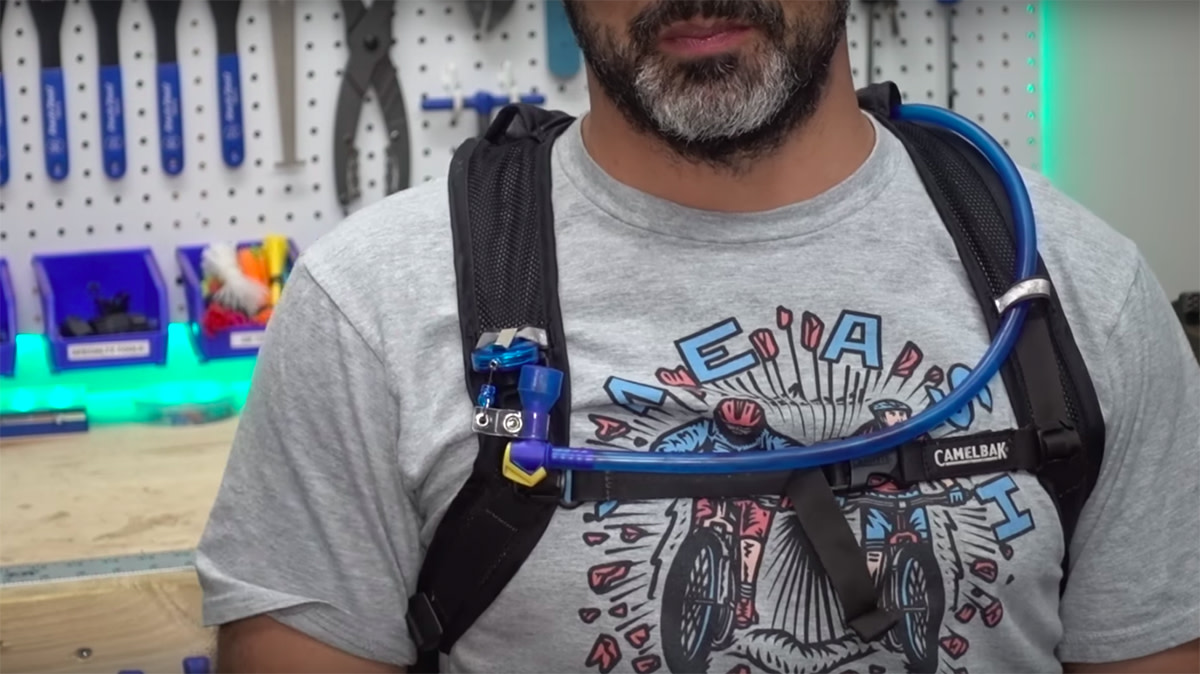 This one is definitely a lot more unique than the others, but can really work. Instead of fiddling with fastening the house of your hydration pack back on, just attach it to a retractable badge holder that's secured to your shoulder strap. Then it'll snap right back into place without any of the fiddling.
6. Hardware Stores Offer Cheaper Options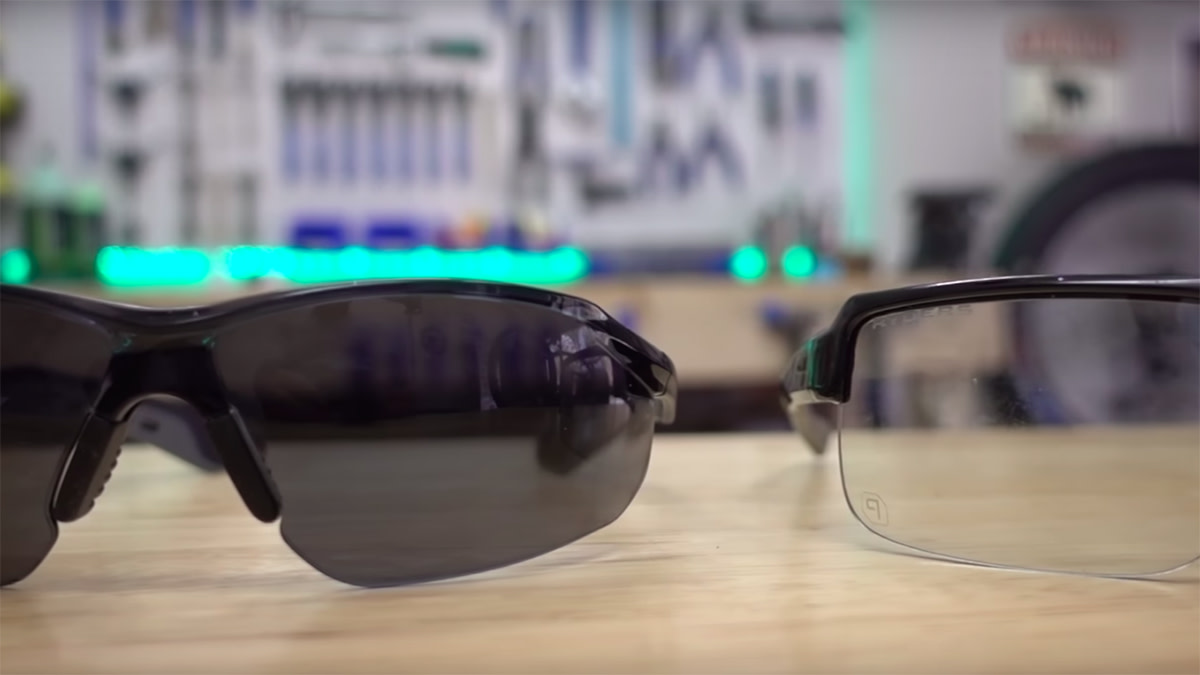 Sometimes, it doesn't make sense to spend hundreds of dollars on items made specifically for bikes that you can get for cheaper at hardware stores. Items like glasses, gloves and floor pumps are all options to step down a little in quality to save a lot in price.
7. Flatten The Rounded End of a Standard Socket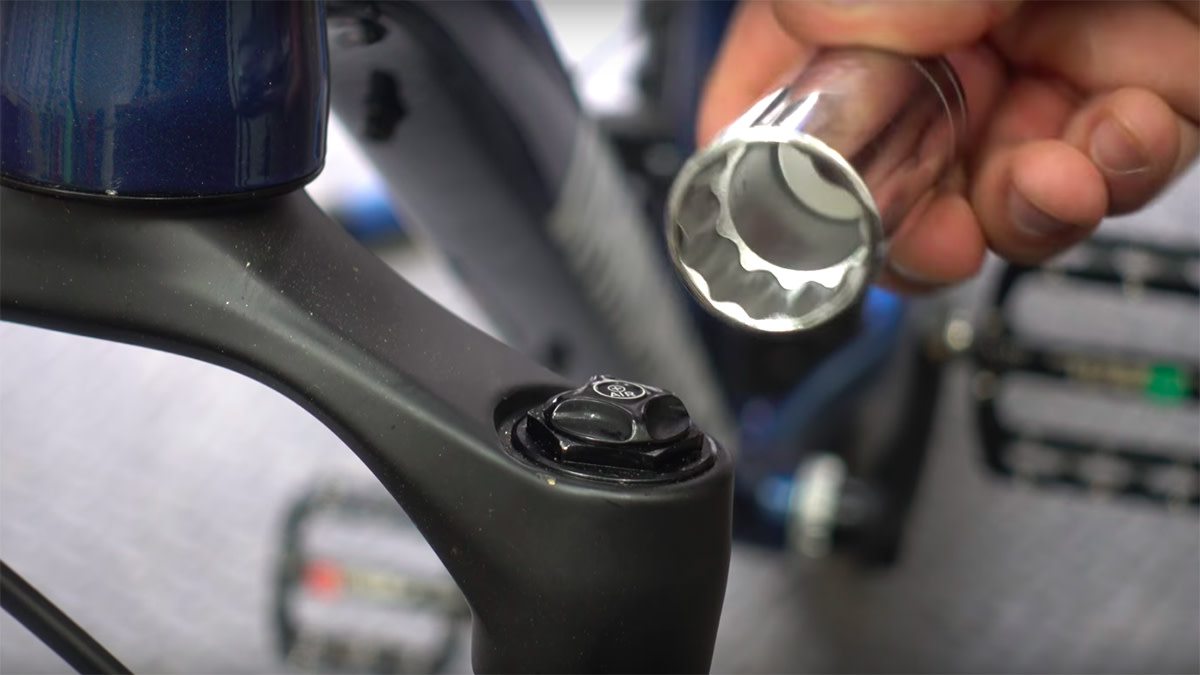 Doing this will prevent that socket from slipping off the top cap on suspension forks. Square-off the edges using a grinder, giving you maximum grip on shallow top caps.
8. Run Your Garage Like a Bike Shop
For those that have multiple bikes or share space with other riders, this can keep things extremely organized. Write out work orders to keep track of what needs fixing and attach the slips to each bike.
9. Keep a GoPro Going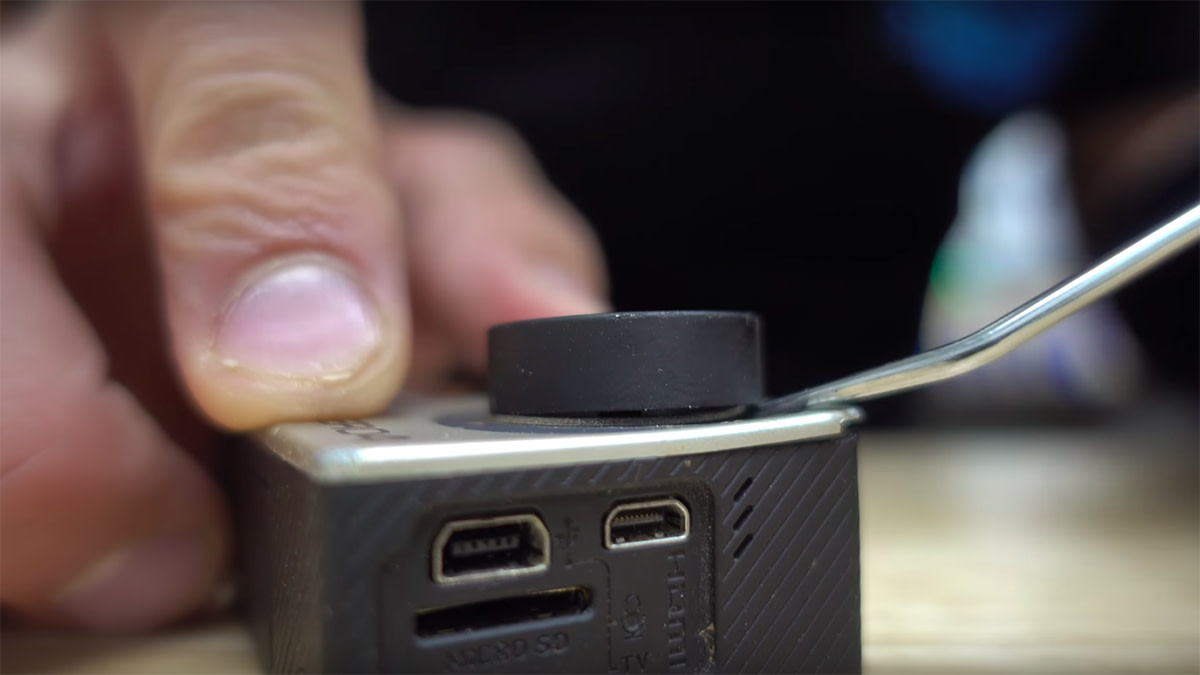 Instead of dropping a ton of money to get the newest GoPro, Alvo has changed out the lenses of his favored GoPro4 multiple times with a 100-percent success rate.
10. Custom, Recycled Mud Guards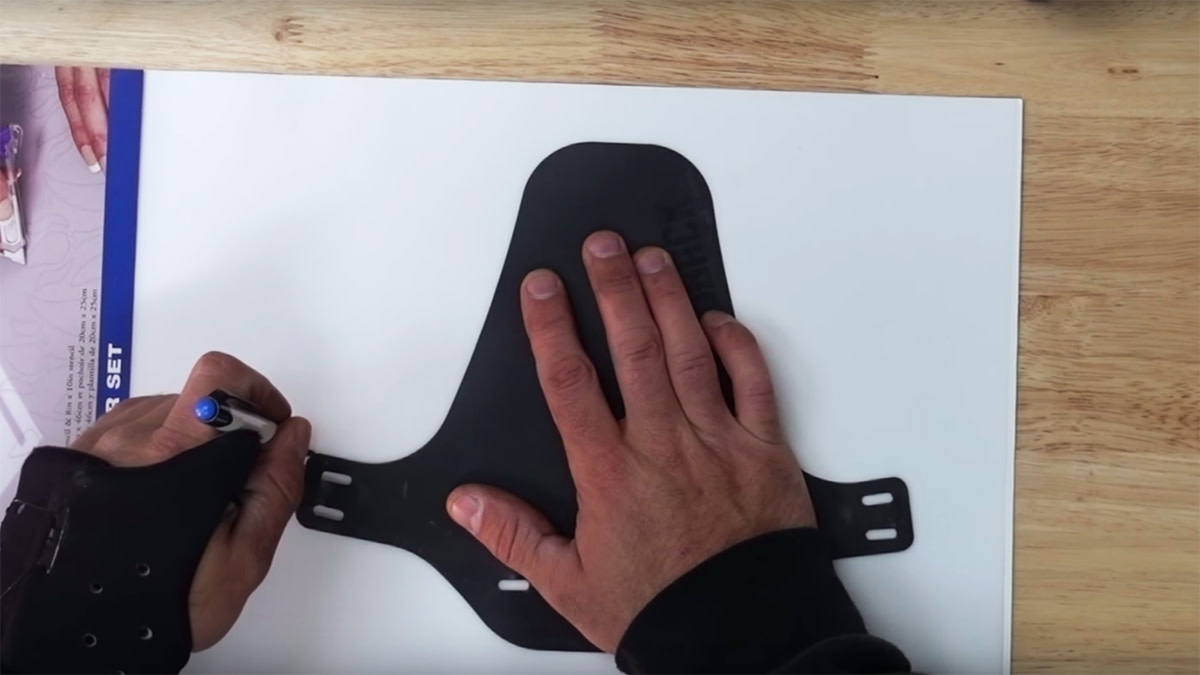 You can make a mud guard out of any sheet of plastic. Not only are you saving money, but you're also recycling.
For access to exclusive gear videos, celebrity interviews, and more, subscribe on YouTube!