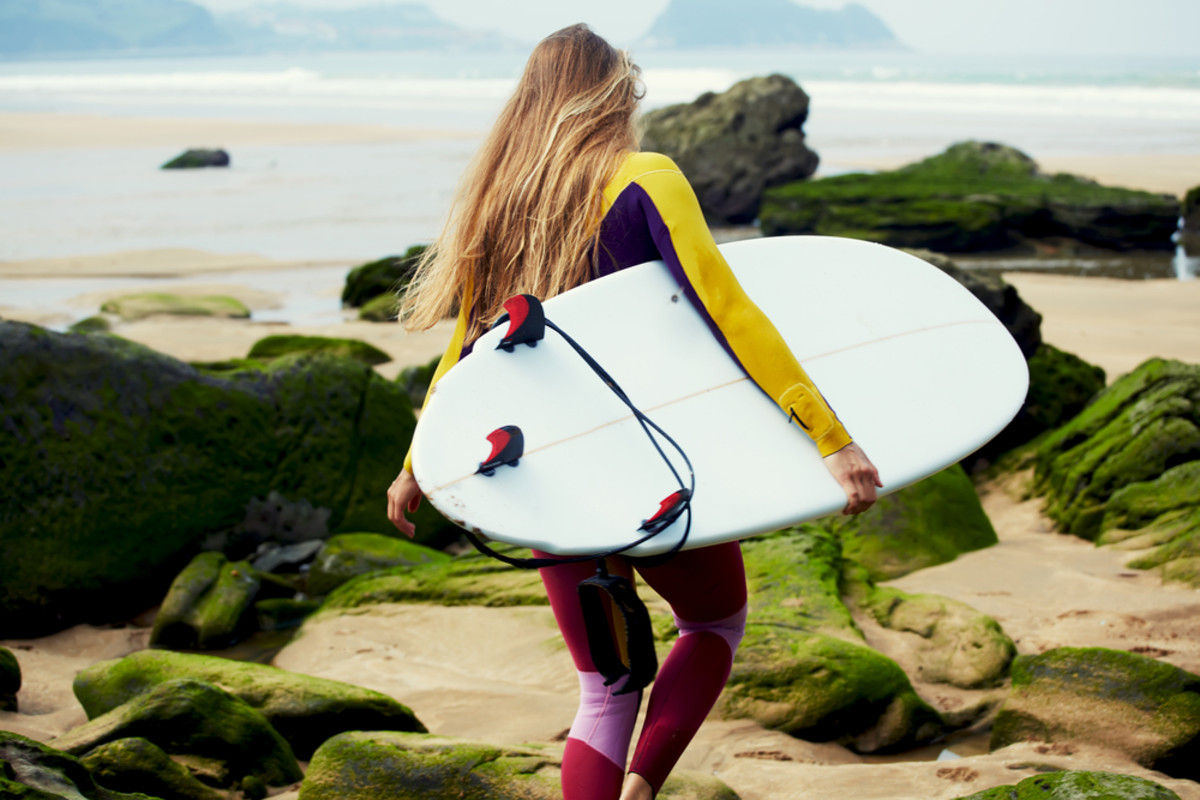 We hate to generalize, but there are certain thoughts we're pretty sure every female surfer has had to deal with at one point or another. From our feelings on thong bikinis (just stop) to our stance on chivalry in the water, here are 10 things only female surfers can understand.
We have a love/hate relationship with women's surf gear
The surf industry has come a long way in its development of quality women's surf gear, but we're still convinced the search for the perfect wetsuit or bikini is going to be a lifelong ordeal. While guys have surfwear down to a science, we're still faced with companies trying to sell us thong bikinis, bright-pink floral rashguards and bulky black wetsuits. At least we'll always have surf leggings.
We can't stand just sitting on the beach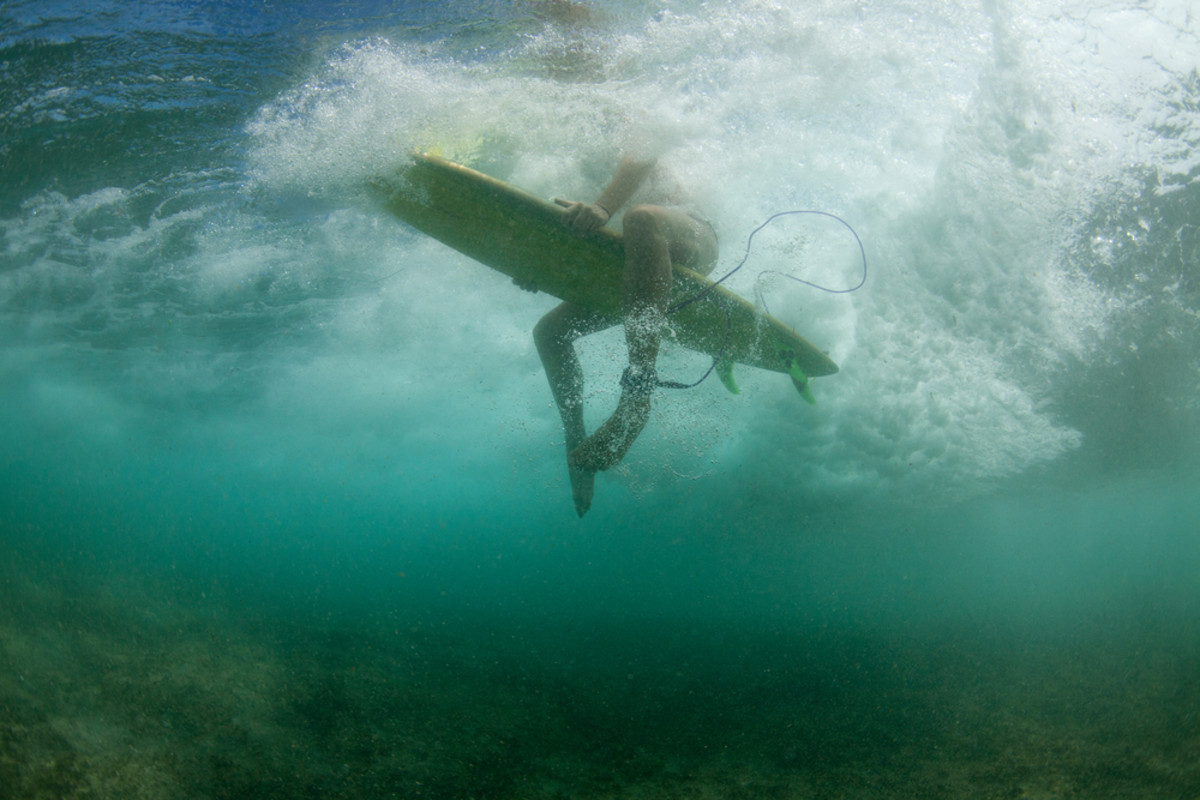 Most women go to the beach to read paperbacks and work on their tans, but we hate just sitting there after we get a glimpse at the waves. We really do want to finish The Girl on the Train, but we've got to run home and grab a board. The struggle is real.
We have way more wrinkles than all of our friends
All the SPF and anti-aging creams in the world can't battle the premature wrinkles being etched into our faces every time we go out for a surf. We may have way more fine lines and sun spots than our friends, but we like to think of them as evidence we've got our priorities straight.
We love a little chivalry in the water…
Long gone are the days when we felt the need to "prove" ourselves to all the guys in the water. We can drop in and cross-step with the best of them — but that doesn't mean "ladies first" can't apply in the lineup. (Don't worry, we know how to share.)
…but we can carry our own damn boards
Sure, our arms may be shorter than most guys', but we've adapted by coming up with some pretty inventive ways to get our boards from the garage to the roof racks to the beach. We'll ask you if we need some help lugging our longboards up those cliffs, don't you worry.
We live for the after-surf beach nap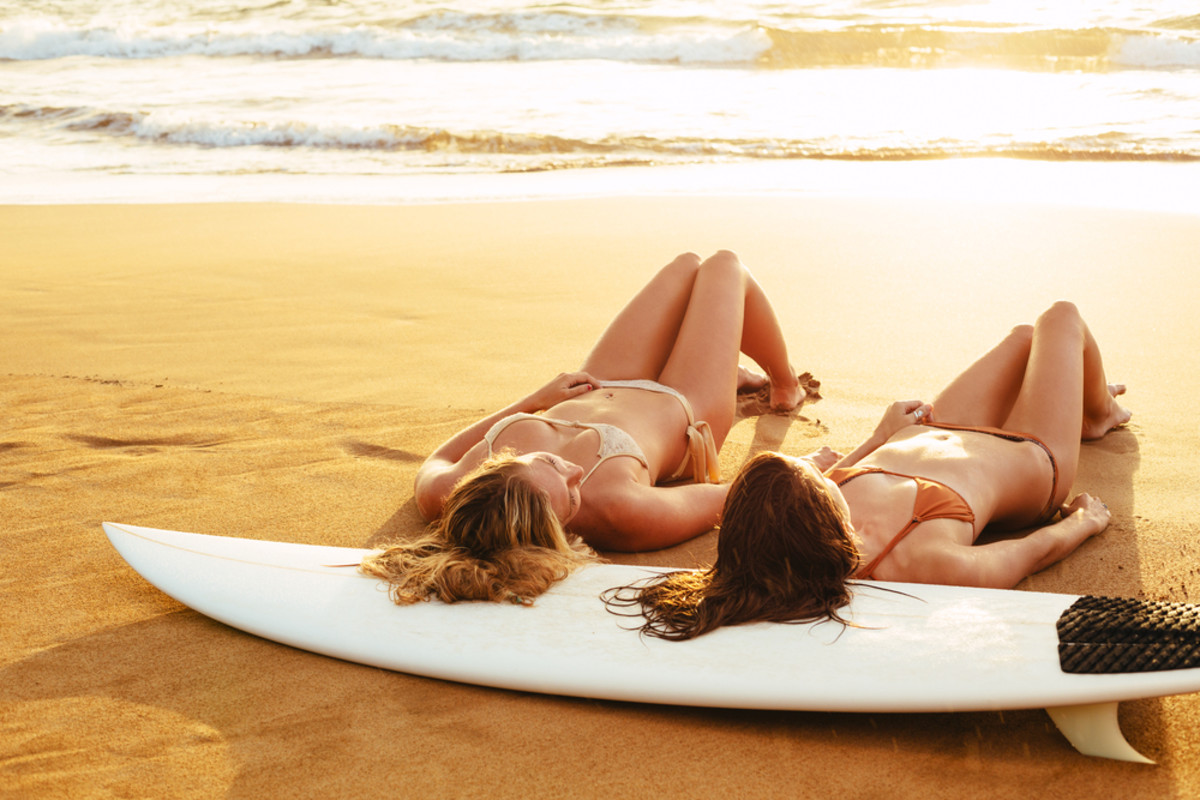 When we finally drag our boards across the sand post-surf, all shaky legs and sore arms, we can't wait to crawl onto our beach towels and fall asleep on the warm sand. Bonus points if we remembered a huge jug of warm water to rinse off with.
We've thought about shaving our heads at least once
Beauty companies have spent thousands of dollars formulating salt sprays that promise to give your locks the same tousled, perfectly undone waves the ocean gives us surfers. Only every time we emerge from a surf, our hair is a knotted mess of tangles and sticky saltwater even the sturdiest brush can't get through. We've tried top knots, braids, elastic bands and copious amounts of deep conditioner, but we've all seriously considered shaving our heads at least once.
We don't all dress like Kate Bosworth in Blue Crush
We'll admit it: We once considered "style" to mean distressed denim, shell necklaces and anything with a hibiscus flower on it. But just because we love to surf doesn't mean that we haven't developed our own distinct style back on land. (And it very rarely includes $2 flip-flops.)
We consider ourselves athletes
Surfing is a sport, and we treat our bodies like the athletic machines they are. We wake up early to stretch, fuel ourselves with clean foods, squeeze in weight training and cardio sessions at the gym, go to bed at a reasonable hour and avoid any vices that could inhibit our performance in the lineup. Those ripped arms and six-pack abs? Oh, we didn't even notice.
We share an instant camaraderie with fellow female surfers
Even with more and more women getting in the water, it's rare to share the waves with more than a handful of fellow ladies. Maybe that's why we feel an instant kinship with other female surfers and celebrate the accomplishments of our female role models who are charging just as hard as the guys. (I mean, have you seen Keala Kennelly in action?)
It's still a brand-new world out there for female surfers, so come on in. The water's perfect.
More from GrindTV
The 'Point Break' remake: Why can't Hollywood do action sports?
New filmmaker captures both athlete and sport
Helen Hunt's new film, 'Ride,' captures a corner of surfing
For access to exclusive gear videos, celebrity interviews, and more, subscribe on YouTube!