10 Things You Didn't Know About Everybody's Favorite Surfer, Mark Occhilupo, A.K.A. Occy
1. A Bloody Point Of Origin
Occy grew up just a few hundred meters from the spot where early explorer Captain James Cook first set foot on Australian soil at Kurnell, thus beginning European settlement of the Great Southern Land. Things didn't go too well from the start. Cook's men were greeted by a curious group of Aborigines who seemed hostile, so Cook fired a warning shot over them. One local responded by hurling a rock at them, so Cook shot him. Thus, white settlement of Australia was begun with a volley of bullets and spears.
2. Occy The Car Thief: Part One
Occy used to regularly wag school and steal his dad's car from the age of fourteen to drive an hour or two down the coast when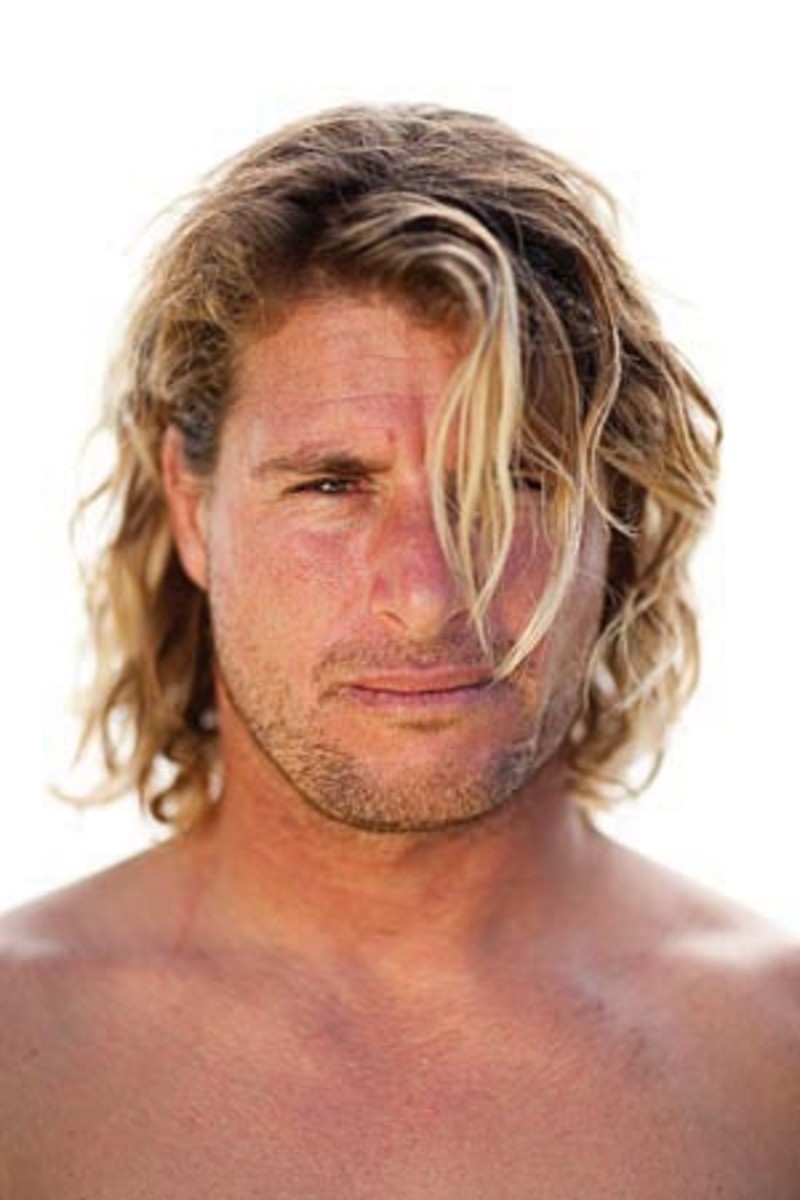 he knew the waves would be good. He even got his own key cut and would nick the car from the Cronulla train station car park, being sure to get it back and try and park it in the same spot before his dad got the train home from work. "A couple of times, Dad was walking out of the station as I parked the car and bolted," Occy recalls.
3. Getting Off The Hook
Occy's talent for getting away with shit was evident at an early age when he was pulled over by the police on one of his jaunts down the south coast in his dad's stolen car. Despite being several years under the legal driving age, having no license, and the distinct waft of marijuana smoke in the air, the cop let him go. "Somehow he didn't book me and just made one of the older guys who had a license drive," says Occ.
4. Boy Toy
He was once hit on by the 80s androgynous pop star Marilyn (a contemporary of Boy George) at a nightclub in Sydney's notorious King's Cross. "He came up to me and went, 'Gee, you've got nice muscles. Do you want to hang with me?' I went, 'Ah, no thanks,' and bailed."
5. Car Thief: Part Two
At sixteen, Occy managed to nab the car that Tom Curren won at the 1983 Straight Talk Tyres and drive it down to Black Rock on one of his early wave-chasing missions.
6. Bitten And Slapped
On his first day in Hawaii, as an overawed seventeen-year-old surfing mid-range Sunset, Occy was dropped in on and slapped by lifeguard Darrick Doerner, and then had a chunk bitten out of his rail by Ken Bradshaw. "I was like, 'F—k, this place is radical!'" says Occy. "I decided to paddle in after that, just thinking, 'Who was that guy with the big beard? And why did he bite my surfboard?'"
7. First Time's The Charm
He made the final of the Pipe Masters in 1984 in huge surf at the age of eighteen. It was the first time he had even surfed the place. He and his big-wave sparring partner Rod Kirsop, were the first two to paddle out the morning of the contest, and his first wave at Pipe was a second reef bomb that he rode with his hands over his head in utter shock. The next year, he won the event again in big waves, beating Ronnie Burns, Rabbit Bartholomew, Michael Ho, Mickey Neilson, and Max Madeiros in the final in fifteen-foot waves.
8. Dad, Please Put On Some Pants
The only time his father Luciano watched him compete was when he won the 1985 Beaurepaires at Cronulla. Luciano wore a red tracksuit over green "budgie smugglers" (or Speedos) much to his son's embarrassment.
9. Scary Ferry
On the ferry to Niijima Island for the Niijima Pro in 1987, Occy was doing yoga on the deck at dawn when he saw an elderly Japanese man climb over the railing and jump into the ocean. Freaked out, he raised the alarm, but the man was never found.
10. Full Front Flip
In his "Lost Hawaiian Winter" of 1987/88, Occy went on something of a bender, which culminated in him stealing a Harley-Davidson motorbike, driving it through Haleiwa with no shirt on, waving to his surfing buddies Tom Carroll and Cheyne Horan and crashing into the car in front of him. "I clearly remember him getting launched over the car—he did a complete flip and landed on his feet," says Tom Carroll. "And I'll never forget it because it looked so natural. There was just utter disbelief. He got up and ran straight to the bike and just took off back towards Sunset."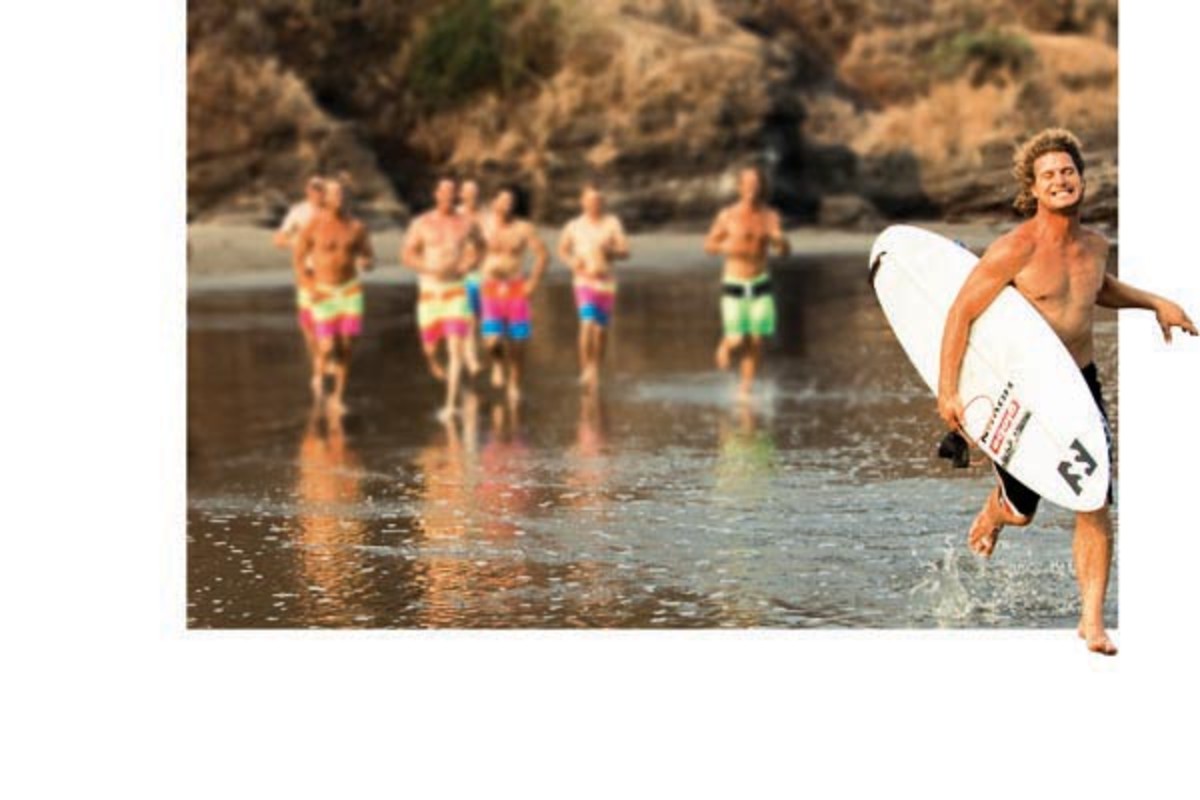 Occy: The Rise And Fall And Rise Of Mark Occhilupo, by Tim Baker, is available through good book stores and on Amazon.com.
For access to exclusive gear videos, celebrity interviews, and more, subscribe on YouTube!