By Anna Bruno
Fear is a peculiar thing that affects paddlers of all skill levels. It can be rational or irrational, and it's often unpredictable, grabbing you with cold fingers, momentarily freezing your heart or causing your stomach to clench up.
Whether it's your first day on the river or you're a seasoned whitewater veteran, knowing how to deal with (and learn from) your fear is as important as practicing eddy turns or your boof stroke.
Sometimes, a little fear is a good thing. It can prevent us from running lines before we are ready, and gives a healthy respect for the power of the river. Overcoming fear is what addicts many of us to paddling. But when fear paralyzes you, it becomes important to manage it, rather than to let it rule your paddling experience.
At the Ottawa Kayak School's Keener Program, we dedicate Thursdays to conquering fear on the river by providing the opportunity for kids to run new lines, or lines that scare them. Even if you don't have a day of the week to practice managing fear, here are ten tips you can use to minimize and conquer fear on the river.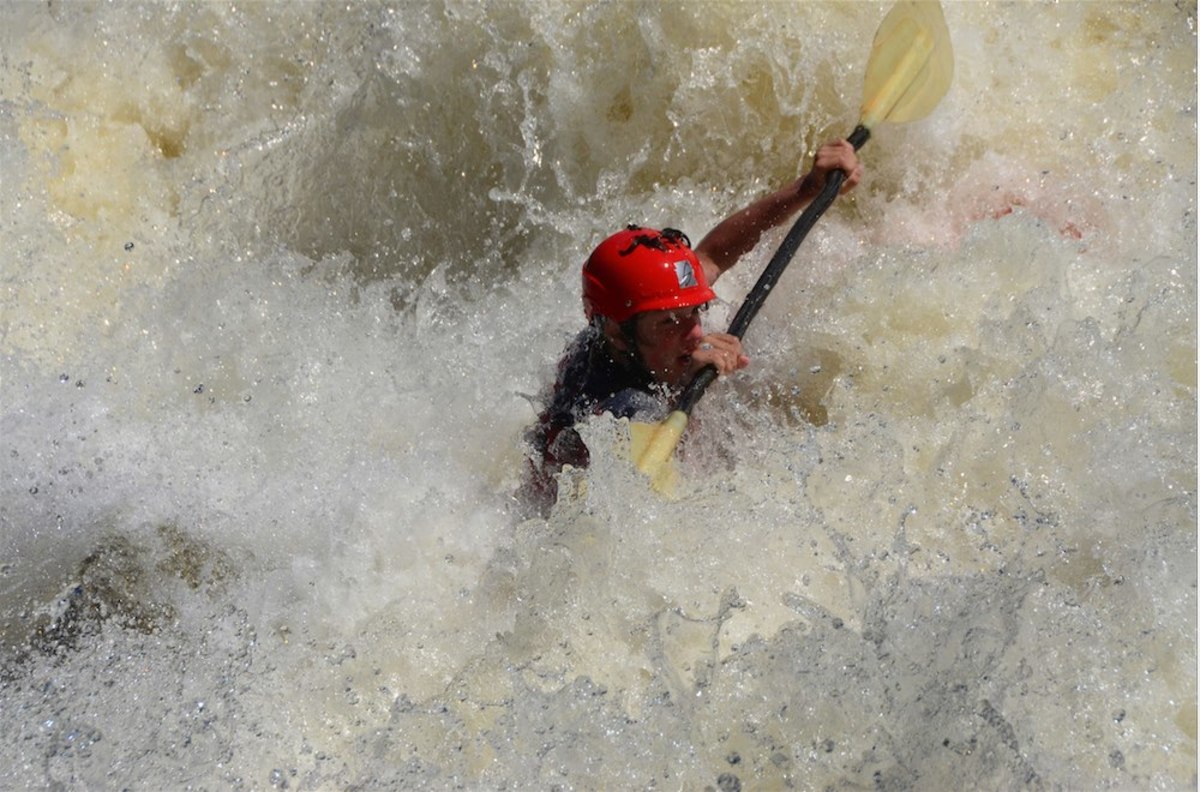 1. Identify where your fear is coming from
I find it really useful to try and figure out why I am scared on the river. Often times, fear comes from the unknown, from being uncomfortable due to lack of control in a certain situation: Do I know where I am supposed to go? Is the group moving too fast? Am I anticipating running a rapid that scares me? Do I feel within my skill level, safe, supported? These are important pieces that you can start to address both in the moment and before you put on the water.
2. Breathe
This is one of the most important things you can do. Taking a few deep, intentional breaths can help us refocus, calm down, and connect our mind and body.
3. Remove yourself
Catch an eddy, or take a few minutes to get some perspective. Sometimes you need to step outside your current situation to decide if your fear is rational or irrational and how you want to deal with it.
4. Remember it is okay to walk
Lately, I find myself scared in the anticipation of paddling, especially on a new or unknown stretch of river, or if I know I need to decide to run a certain rapid. In these moments, I get anxious about making a decision. To manage this fear, remove the pressure. Remind yourself that everybody walks sometimes, and that running a rapid one day doesn't dictate what you will do another day. If you aren't feeling it, don't send it.
5. Find a good crew
Paddle with people that make you feel safe, supported, and move at a pace that is similar to yours. Go with people that know and understand your comfort level so you can progress as you feel ready.
6. Admit you are scared!
This has been a big one for me. Sometimes, just acknowledging that I am scared takes some of the pressure off. Everyone gets scared or nervous. It is okay to feel that way. Claim it, own it, and tell others so you can start to deal with fear and find the support you need to have success on the river despite of it.
7. Move in steps, break it down
Take the time to focus on individual moves vs. one overwhelming rapid. Take the time to scout, find eddies. If you don't feel 100 percent ready to run a rapid, or maybe you aren't sure of your line, ask someone if they would lead you down before you attempt to run it on your own. You don't need to go from zero to hero all at once.
8. Find a Mantra
Do you remember The Little Engine That Could? She made it up the hill by repeating to herself "I think I can, I know I can.." Find a mantra or saying that works for you and will help you focus. "I am confident, I am capable… " It is the idea of "fake it until you make it," a method for literally creating your confidence.
9. Plan For and Know your consequences
Visualize the moves you want to make and how you want to do them. Know your consequences. Have a Plan B, and know what will happen if you miss your move so you can minimize the risk. Is the rapid pool-drop, or continuous Class V siphons? If you aren't okay with the consequence, maybe your fear is healthy and you should walk away.
10. Laugh
Find a way to release some of the tension. When scared or nervous, most people tense up, losing their ability to react to the water. Shake it off, dance it out, have a giggle or smile. Remember, we do this because it is fun.
About the author: Anna Bruno is a professional kayaker and member of the Jackson Kayak team. She's paddled in every continent except Antarctica.
–Check out more SKILLS VIDEOS and tips from C&K.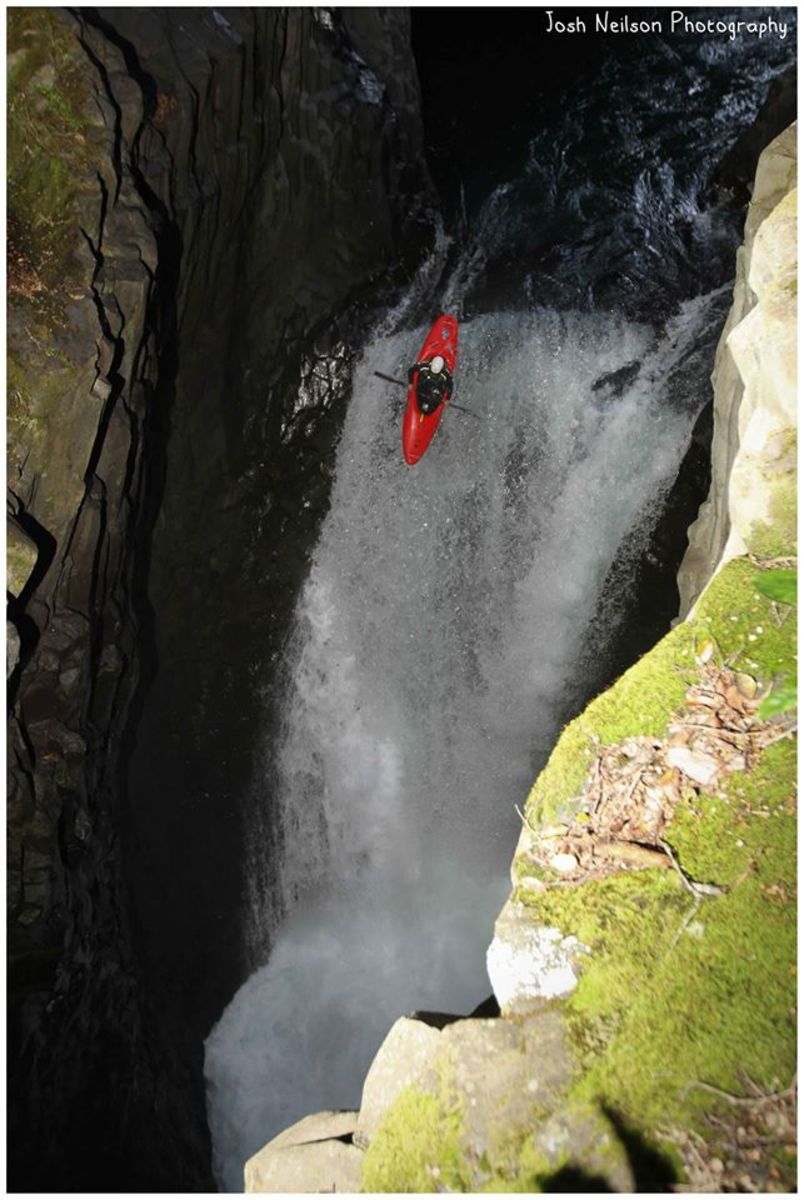 The article was originally published on Canoe & Kayak
For access to exclusive gear videos, celebrity interviews, and more, subscribe on YouTube!