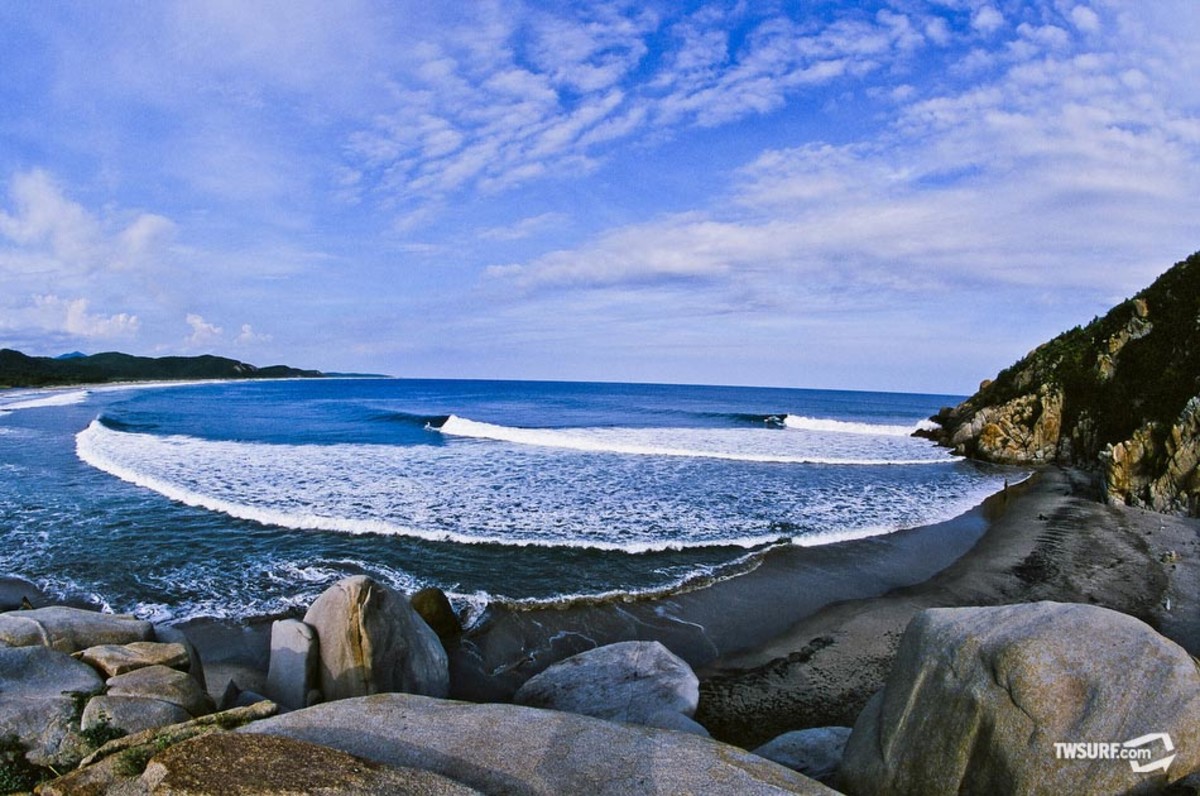 Barra De La Cruz
When: April—October
Where: "Barra" as it's called, is located 30 minutes from Huatulco in Oaxaca, Mexico.
Why: Unveiled to the surfing world during the epic Rip Curl Search event years ago, with ideal wind, swell direction, tide, and sandbars, Barra De La Cruz is one of the best right-handers in the world with both barrel and turn sections galore.
Local Knowledge: Bring some surf gear to the locals—your kindness could pay off in the form of set waves. And you didn't hear it from us, but the whole state of Oaxaca is loaded with excellent surf, and thanks to an article in Surfing Magazine that pissed off the locals, no pros with photographers for the next two years.
For access to exclusive gear videos, celebrity interviews, and more, subscribe on YouTube!