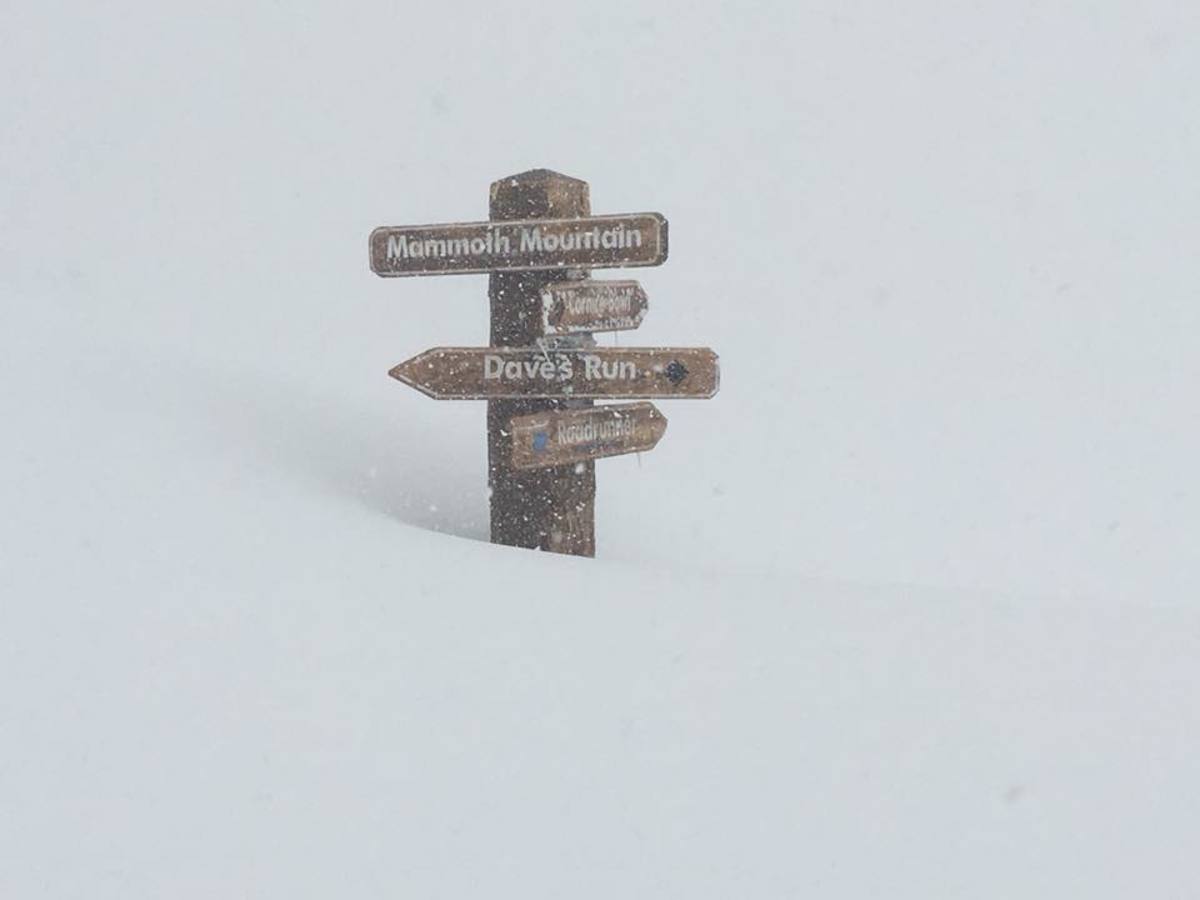 At 10:15 a.m. on Saturday morning,
Mammoth Mountain
Ski Patrollers were conducting routine avalanche control in the Climax zone off the top of the gondola after a big storm – one of the first significant ones of the season – dumped several feet of snow on the mountain.
The area was closed when they bombed the zone, but the slide that they triggered went bigger than expected, running down into open runs and partially burying two guests and six employees, all of whom were able to extricate themselves.
The Mammoth avalanche wasn't the only in-resort slide this weekend. At Squaw Valley, on Friday afternoon, a slide ran to the bottom of the Olympic Lady lift. Two people were hurt, and three others were partially buried.
Avalanches happen when a load, like a huge dump of new snow, sits on a sliding surface (like a slick sun-crusted layer that hasn't seen snow in a while), on a slope that's steep enough to slide. They need a trigger to start. That can be anything from a skier's weight to an explosive dropped by ski patrol.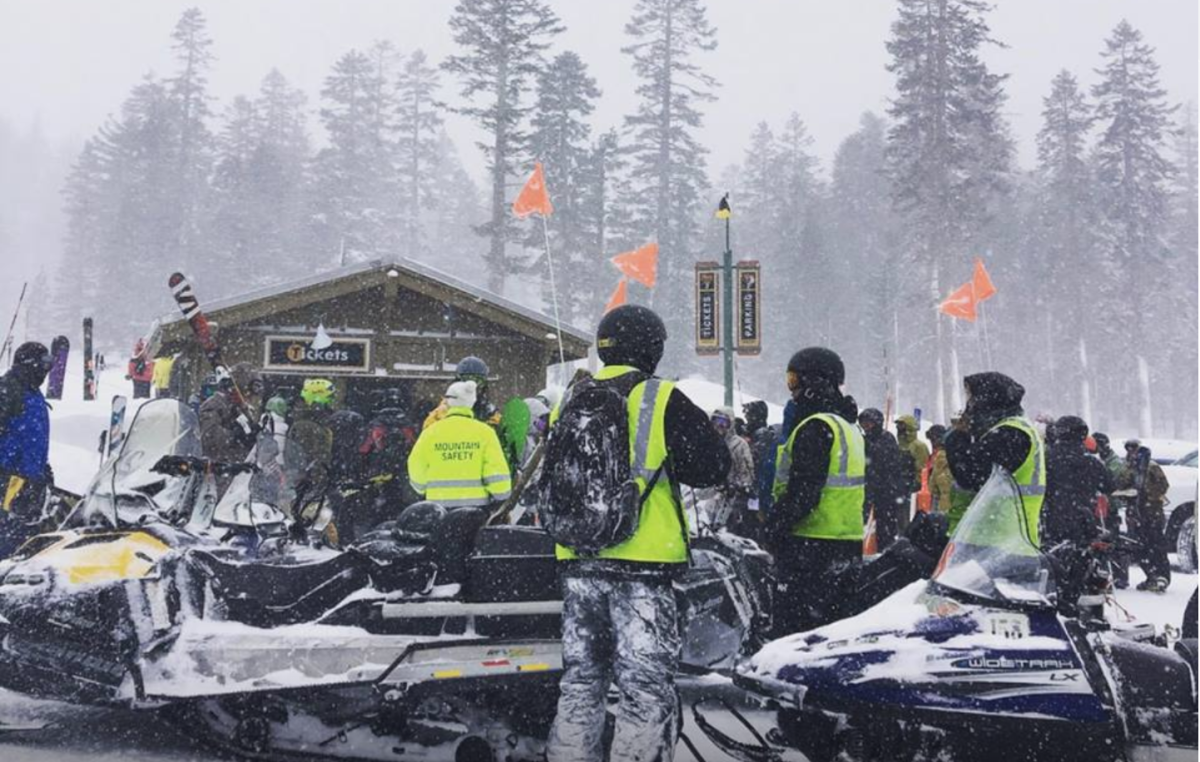 In the case of the Mammoth slide, all the factors lined up. Last year in February, the mountain got 163 inches. This year they got 36, so the base was patchy and slick. Then, the storm brought in five feet of snow, loading the snowpack. When ski patrol set off an intentional slide on Saturday morning, to make the area safe, the load propagated much larger than expected. What they were doing was standard practice, and they reacted quickly after it happened, alerting search and rescue, local sheriffs and police, and bringing in avalanche rescue dogs. After six hours they determined no one else was buried.
You sign the waiver when you get a lift ticket or a pass that skiing is inherently risky, and a variable snowpack, like the one that California has seen this year adds to the risk. It's easy to forget, when you're skiing inbounds at a resort, that snow is a moving, volatile thing.
Ski patrols around the country have a huge, epic job of keeping ski resorts safe. They need to have intimate knowledge of the mountains, and which slopes can slide. They need to be strategic in their control and explosives work. And they need to do it fast to try to get runs open before the lifts start turning and the public shows up.
So what can you do to mitigate your own risk, especially in cases like these, when a slide unintentionally travels from closed terrain into an open zone? This is only the second reported inbounds avalanche at Mammoth, but they do happen.
Listening to ski patrol is a good first step. A general rule of thumb is that they're never closing terrain to piss you off, they're just doing it to keep you safe. From there, keep your eyes up, and pay attention to your surroundings. Ski with a buddy and check in on each other. Tell people about your plans, including a time you intend to be home.
Dramatic video shows the race to rescue survivors after an avalanche at Squaw Valley. Witnesses describe a huge wall of snow slamming into more than a dozen skiers and borders. This group dug out a man buried. At this point it's believed everyone survived. pic.twitter.com/7HsI1mrzo3

— Tom Miller (@KCRAMiller) March 3, 2018
This slide was a lesson in how well-trained ski patrols and rescue groups can execute their emergency situation protocols properly when they're well-trained and well-supported. But by all accounts they handled things quickly and professionally. They fully searched the area and clearly communicated what they were doing.
Mammoth refunded lift tickets for everyone who skied on Saturday, because they had to shut the mountain down, but a conversation started on Facebook, spurred by a longtime Mammoth skier, which encouraged skiers to donate their refund to ski patrol, or the local search and rescue group, to support the groups that keep the mountain safe.
One of the joys of being in the mountains is towing the line of risk, and pushing your comfort zone, but part of that is trying to keep yourself safe. Avalanches can be mitigated, but they also involve big, wild snow and weather factors. So it's important to know why they happen and where they might.
For access to exclusive gear videos, celebrity interviews, and more, subscribe on YouTube!