20 Questions With Kerrzy
An Aussie residing in the States, Josh Kerr lives just down the road from TransWorld SURF Headquarters and has quickly become one of our favorite guys to catch up with. Yesterday afternoon I met Josh, his wife Nikki, and their two kids at the beach in front of their house. Kerrzy and I paddled out to the kelp beds to drop a few lines and sure enough, on his first cast he reels in a keeper-sized calico bass (which was thrown back). He ended up catching three fish to my zero (a couple bites and one that spat the hook out doesn't count). "Josh three, TransWorld zero," he chuckled as we paddled in. Don't let his friendly smile fool you—dude is competitive as all hell!
TransWorld SURF: Favorite wave?
Josh Kerr: Cudgen Reef
Favorite grab?
At the moment it's a stalefish.
Best spot to eat in SoCal?
Easy, Fish 101 in Leucadia.
Post WCT career path?
Marketing and coaching.
Favorite activity besides surfing?
Fishing.
Biggest board you own?
10' Rusty that's like 3" thick.
Last time you were scared out surfing?
A couple of weeks ago out at Cloudbreak.
Favorite World Tour event?
Quiksilver Pro Gold Coast.
Favorite wave on the World Tour?
Teahupo'o.
Least favorite World Tour stop?
They're all good but Brazil and Hossegor can suck sometimes.
Who's going to be the next world champ?
After Kelly? John John Florence.
Favorite wave in California?
Trestles or Blacks.
Favorite wave in Australia?
Anywhere on the Gold Coast.
Last book you read?
Scar Tissue, the Anthony Kiedis autobiography.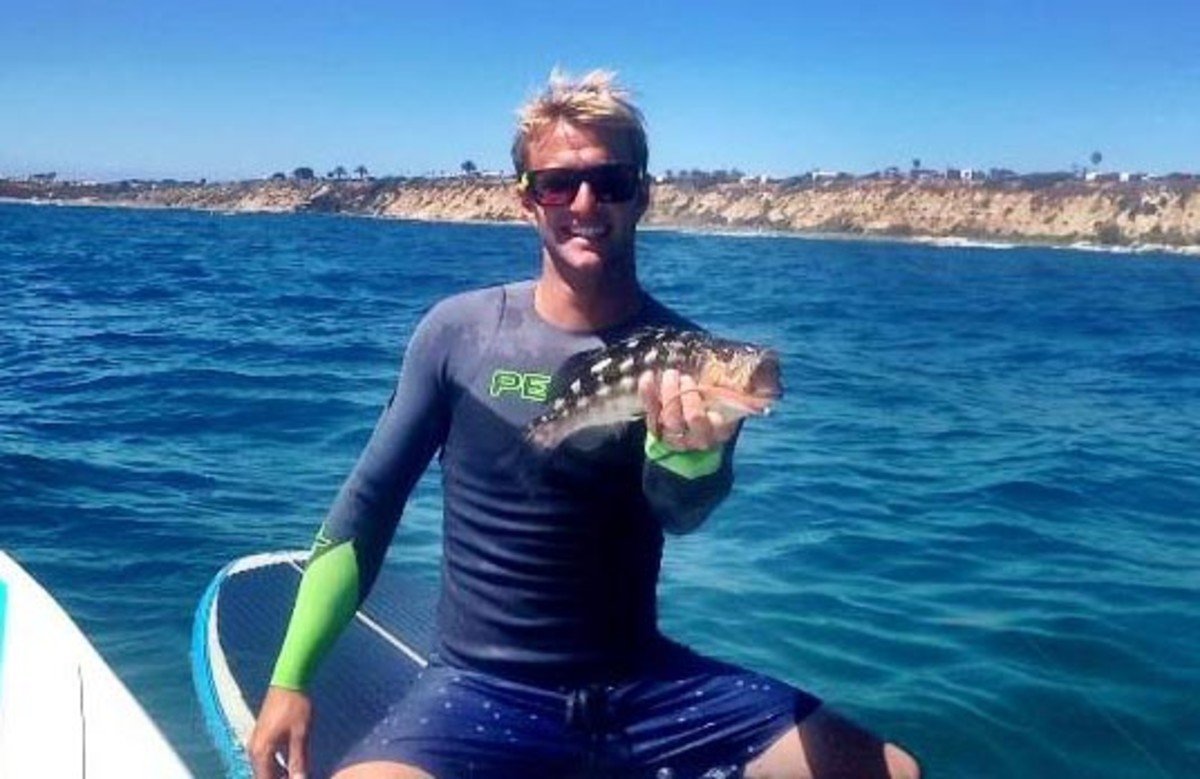 Last fish you caught?
A nice little calico bass out in front of my house [see above].
Favorite holiday?
Australia Day.
Favorite wax?
Anything I can get my hands on.
Where did you ride your first wave?
Greenmount Beach.
Who are your favorite surfers to watch at the moment?
John John, Julian Wilson, and Dane Reynolds.
Best surf vehicle you've ever had?
Toyota Tundra.
Follow Josh Kerr on instagram at kerr_azy1
Follow Josh Kerr on Twitter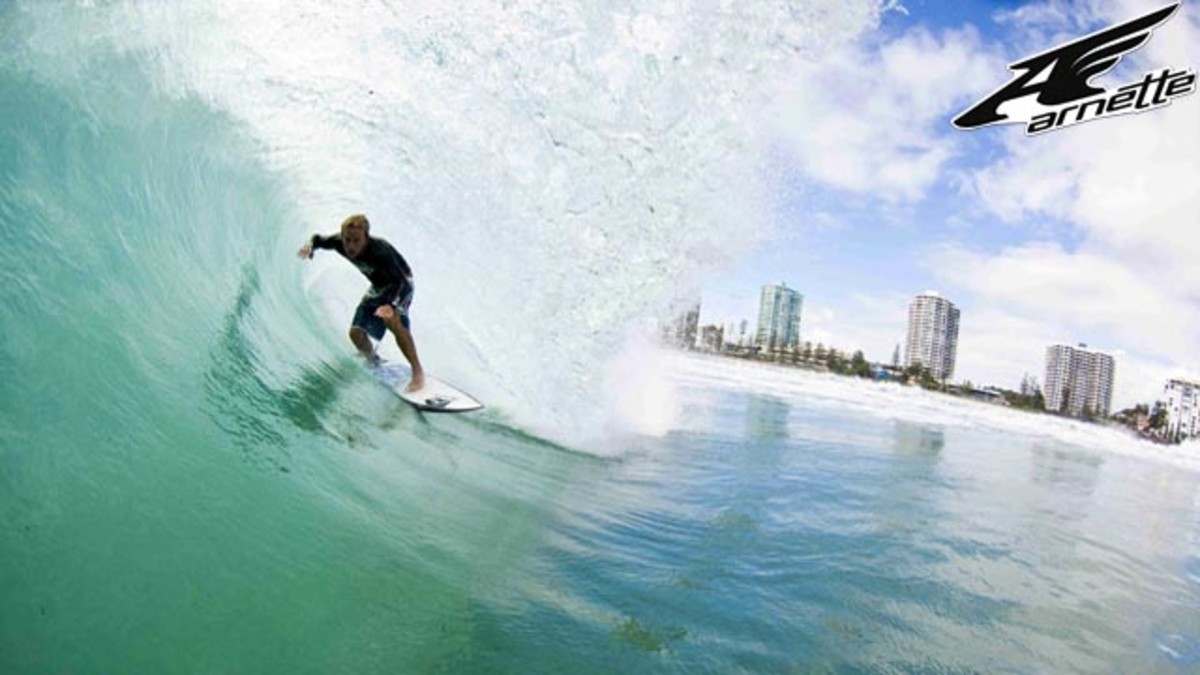 For access to exclusive gear videos, celebrity interviews, and more, subscribe on YouTube!