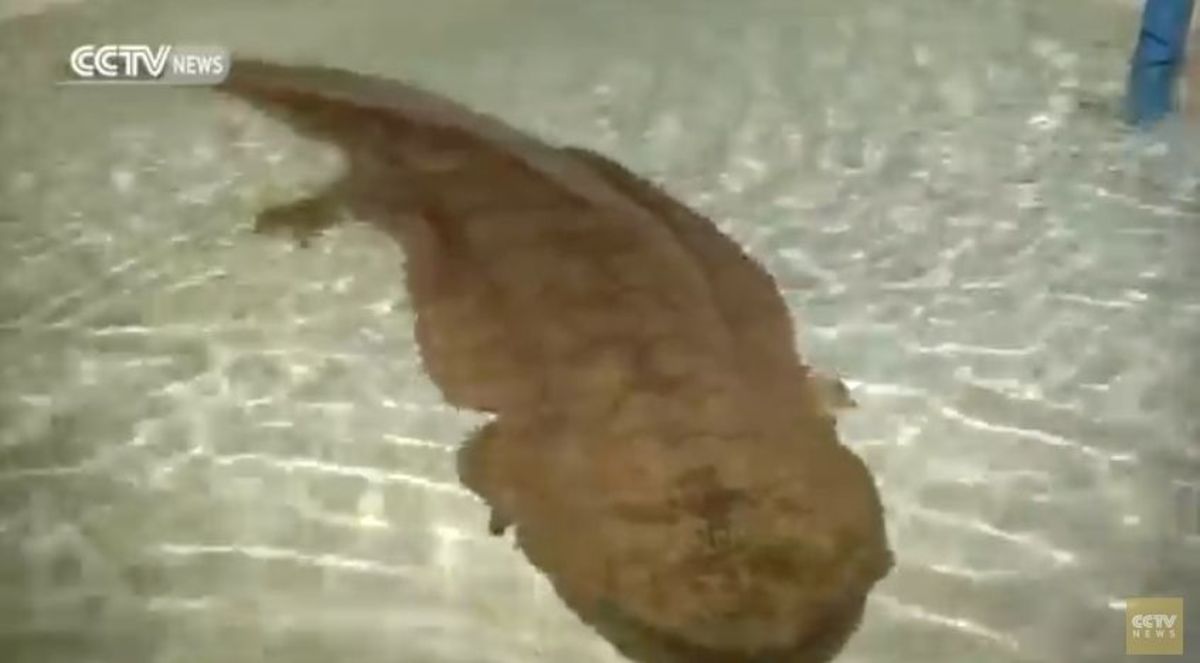 A fisherman in a cave outside Chongqing in southwestern China stepped on something "soft" and "slimy," and also rare, as it turns out.
Wang Yong discovered a Chinese giant salamander that is estimated to be 200 years old, according to reports by CCTV, RT.com and UPI.
The giant salamander, often described as a "living fossil," is 4 1/2-feet long, weighs 104 pounds, and is currently in the care of conservationists at a nature preserve.
CCTV posted video of the giant salamander, which is the world's largest and oldest amphibian:
The species is part of the Cryptobranchidae family that dates back 170 million years, hence the "living fossil" reference.
If the age is accurate, it means this giant salamander came into the world in 1815, or six years after Abraham Lincoln was born. It was unclear how the age was determined. The typical lifespan of the species is said to be about 80 years.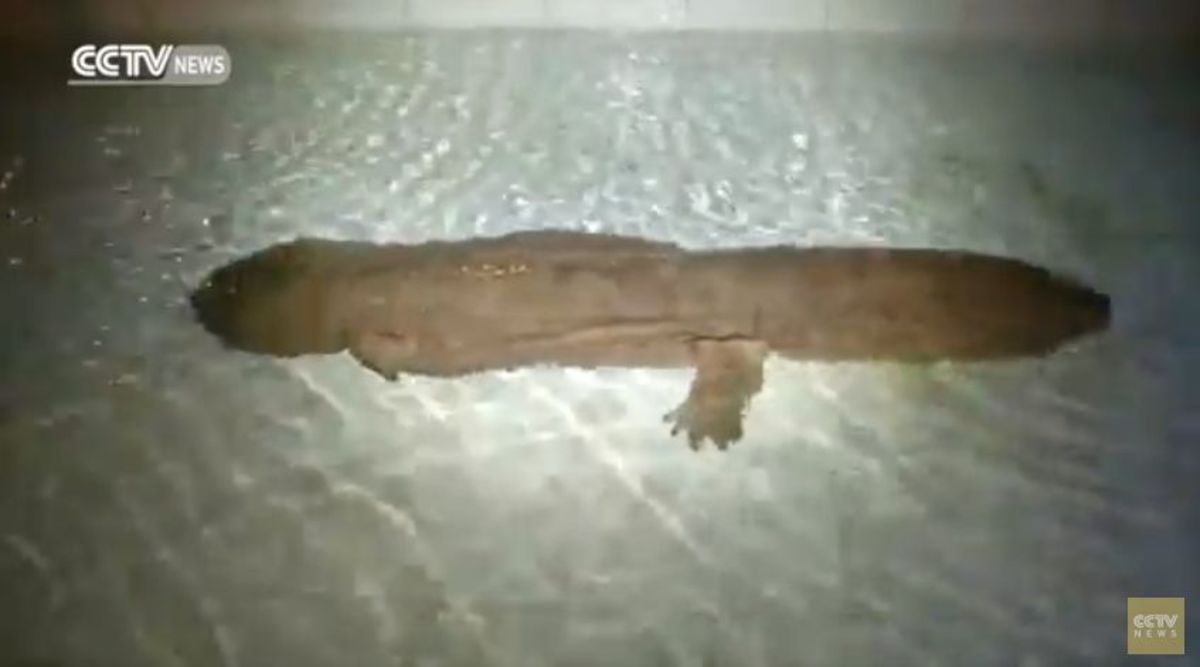 Chinese giant salamanders are critically endangered and protected.
Once upon a time they were fairly common, but since the 1950s their population has decreased by 80 percent and they have become increasingly more difficult to find. Habitat destruction and overhunting are the main culprits, as the Chinese consider the species a delicacy and use them in traditional Chinese medicine.
RT.com reported that instead of eating it, Yong contacted scientists who determined the giant salamander was ill and took it to the nature preserve, where the world was given a chance to see the incredible creature.
More from GrindTV
Feel what it's like to ride a paper airplane
Rush Creek Lodge first new resort to open in Yosemite in 25 years
Best ski highways in North America: Montana's Highway 93
For access to exclusive gear videos, celebrity interviews, and more, subscribe on YouTube!