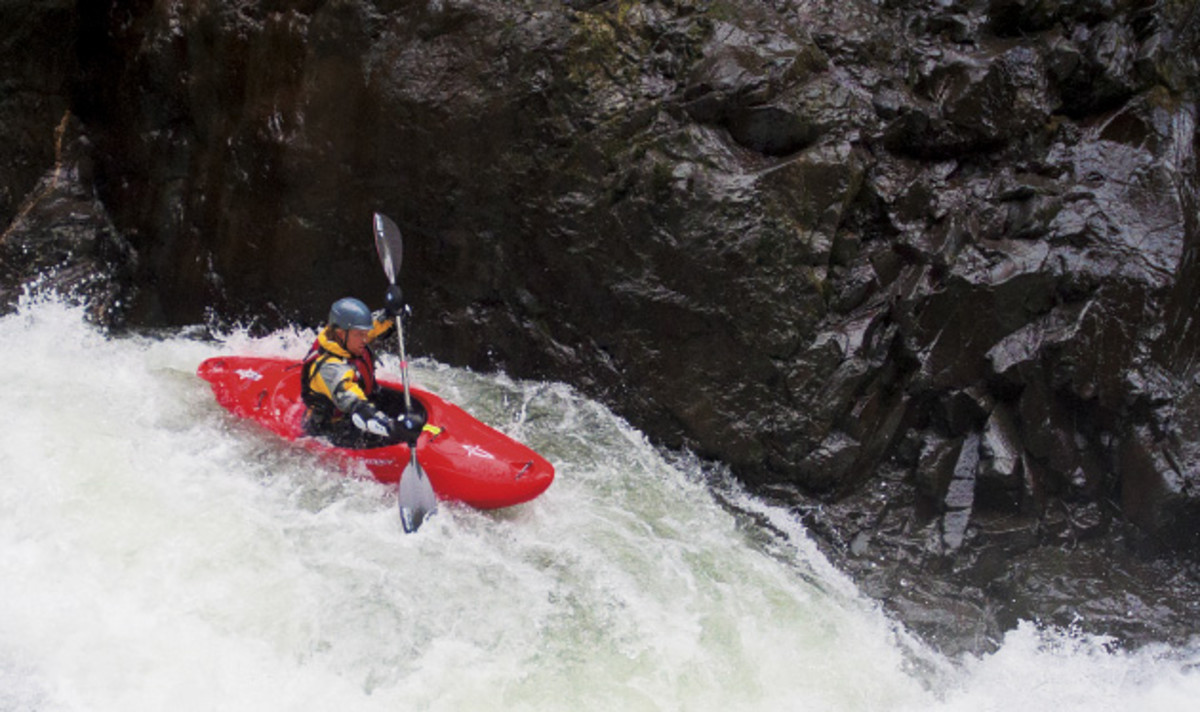 DAGGER 2012 MAMBA CREEKER
($1,049, in roto-molded polyethylene, dagger.com)
S / M / L — L: 7'7" / 8'1" / 8'6"; W: 25.5" / 26.75" / 27.5"; 57 / 77 / 89 gals.; 43 / 44 / 48 lbs.

First released in 2005, the beginner-friendly Dagger Mamba series was not originally intended for steep creeking. A lot of boaters used the super-stable, easy-rolling river-runner for it anyway though (as the many repeatedly re-patched "frankenmambas" still half-floating in eddies today can attest). So Dagger asked athletes and designers Rush Sturges, Tyler Bradt, Andrew Holcombe, Ken Hoeve and Snowy Robertson to come up with a burlier, higher-volume, and all-around safer Mamba Creeker for 2012. They added the Nomad's heavy-duty outfitting, with a roto-molded center pillar to keep the new Mamba from collapsing on your legs (a nice perk), five rescue points, and additional volume concentrated in the stern. This makes this solid boat sit higher on the water—a serious asset when the time comes to charge big water. The redesign also incorporated a new planing hull with more aggressive rails for better carving—which we noticed offered one of the most responsive rides in the fleet—while retaining the rounded stern profile to keep some of the original Mamba's forgiving ride. "This is not the same boat," our testers agreed, touting this snake's viper-like hold on a line. "But it'd still be a great choice for a beginner looking to get into harder whitewater." Just make sure you get the right size. There's a big difference between the Medium and Large sizes, and only testers over 200 pounds fit well in the Large.
CLICK A BOAT BELOW TO READ REVIEW
Liquidlogic
Stomper
Pyranha
Shiva
Dagger
2012 Mamba Creeker
Fluid
Bazooka
The article was originally published on Canoe & Kayak
For access to exclusive gear videos, celebrity interviews, and more, subscribe on YouTube!