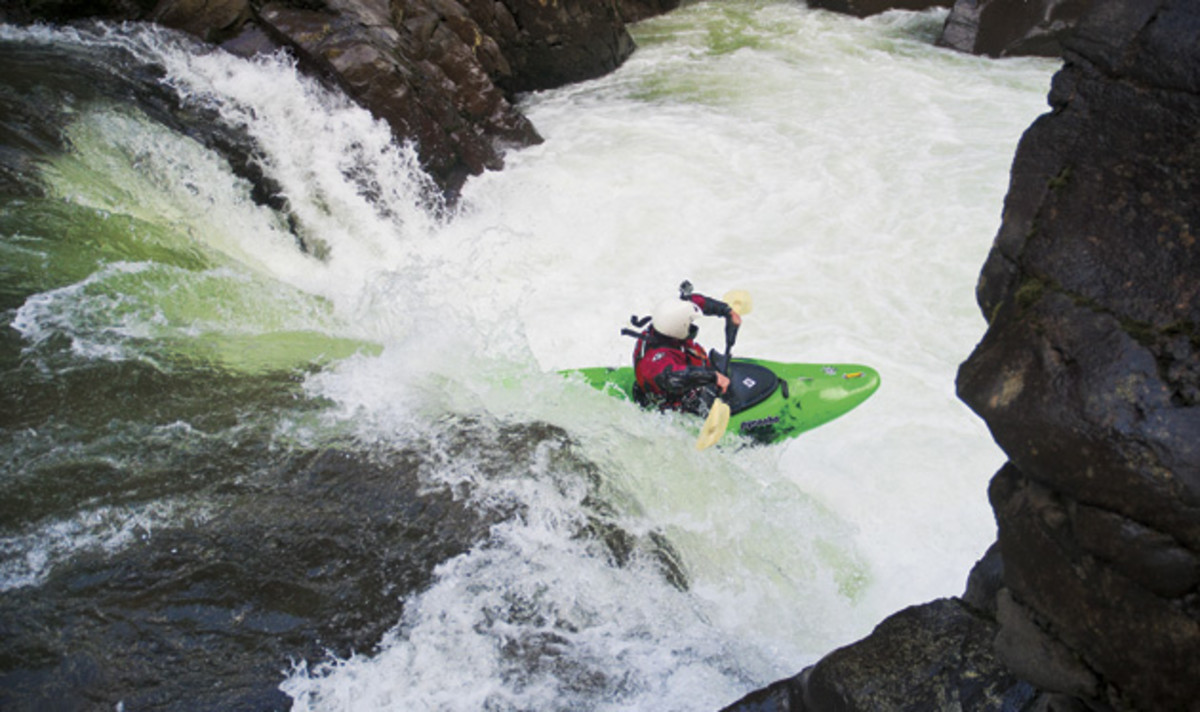 PYRANHA SHIVA
($1,199, in roto-molded polyethylene, pyranha.com)
W: 26″ / 26. 5″ / 27″; 74 / 82 / 92 gals.; 50.5 / 53 / 55 lbs.

Pyranha hasn't produced a truly dedicated steep-creeker since the glory days of the Micro and M:3 series, but the Pyranha Shiva (named for the Hindu supreme god) does it exceedingly well. Good enough to make the Demshitz crew want to start hucking it all over the world at least. Precision is the name of the game for this boat, with its subtle Swede-form lines (think Wildwater boats), a low deck reminiscent of the Karnali, and a decidedly rounded chine. "It's a very sporty and performance-oriented boat," our testers agreed. "A bit narrow and twitchy, but secondary stability, once it's way up on edge, is super solid." It's the "almost-a-displacement-hull" option in the Pyrahna creeker/river-runner lineup, "boofing well on edge," our testers said, "but doesn't auto-boof you." The Burn and Everest are still going to be better for big-water paddling on runs like the North Fork Payette, where you'd want a planning hull and edge, but if you frequent super-steep, technical runs like those found in Crested Butte, Colo., Asheville, N.C., Northern California, or the Pacific Northwest, this nimble and quick-to-accelerate, hole-blasting missile will have you praising Shiva.
CLICK A BOAT BELOW TO READ REVIEW
Liquidlogic
Stomper
Pyranha
Shiva
Dagger
2012 Mamba Creeker
Fluid
Bazooka
The article was originally published on Canoe & Kayak
For access to exclusive gear videos, celebrity interviews, and more, subscribe on YouTube!