Back when Henry David Thoreau famously called man's periodic return to the "wildness" of nature his crucial "tonic," we can safely assume that air-conditioned tents, Egyptian linens, and 64-inch plasma TVs weren't part of the deal. In other words, let's leave last year's "glamping" craze—pricey "glamorous camping"—where it belongs: last year. Camping should be simple, and a raft of studies have shown that slumbering outdoors is indeed something of a tonic: Away from artificial light, you not only catch up on sleep but also reset your biological clock. With assistance from Boulder, CO–based camping expert Doug Schnitzspahn and hardcore outdoorsman Dusty Allison of Blue Ridge Outdoors Magazine, we've located three easy-access camping spots across the U.S. that will provide you with miles of solitude and lots to do. And because we're all guilty of fantasizing about greasy food and cold beer while roughing it, we've taken the liberty of providing the best après-trip comfort-food stops for after you've broken down your tent.
10 Camping Gear Essentials For Your Next Trip >>>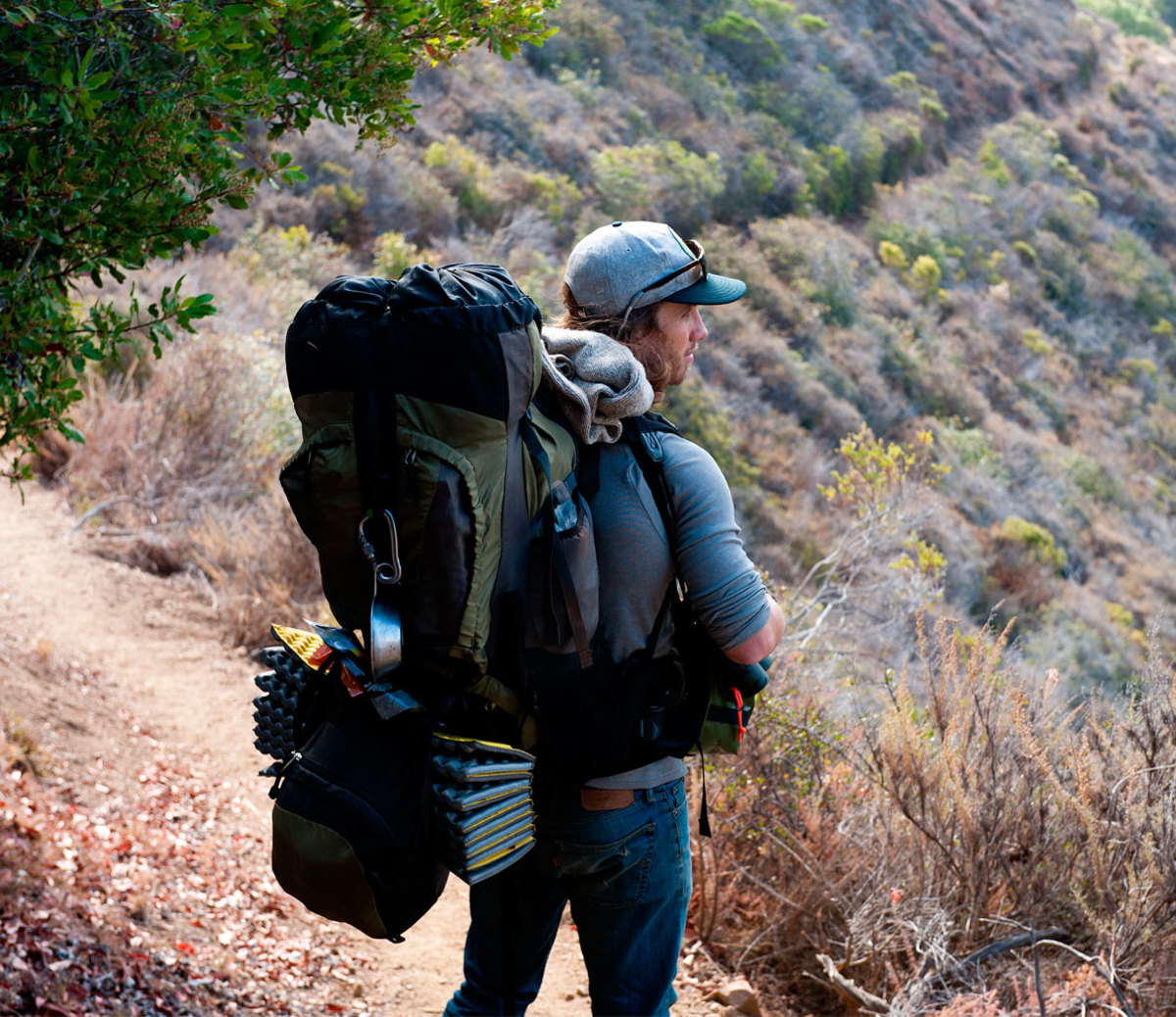 Cast a Line into the Pacific
Once You've Pitched Your Tent: Make for a barren beachhead for some surfcasting, as the waters are brimming with lingcod and brown rockfish. In total, there are 11 beachside sites ($35/night) that are never crowded—something you can't say for the area's close neighbors.
"Limekin's a little farther down than all the popular areas of Big Sur, but what's great is that you can access all the same activities," says Schnitzspahn. By that, he means you can do as much surfing, boogie boarding, and trail hiking at the 716-acre Limekiln (located halfway between the towns of Carmel and San Luis Obispo) as you can handle.
Post-Trip Indulgence: The beer-battered fish and chips at the Firestone Walker Brewing Co., which is 90 miles down the road. Pair it with the best in-house beer, Union Jack IPA.
10 High-Tech Camping Gadgets You Need >>>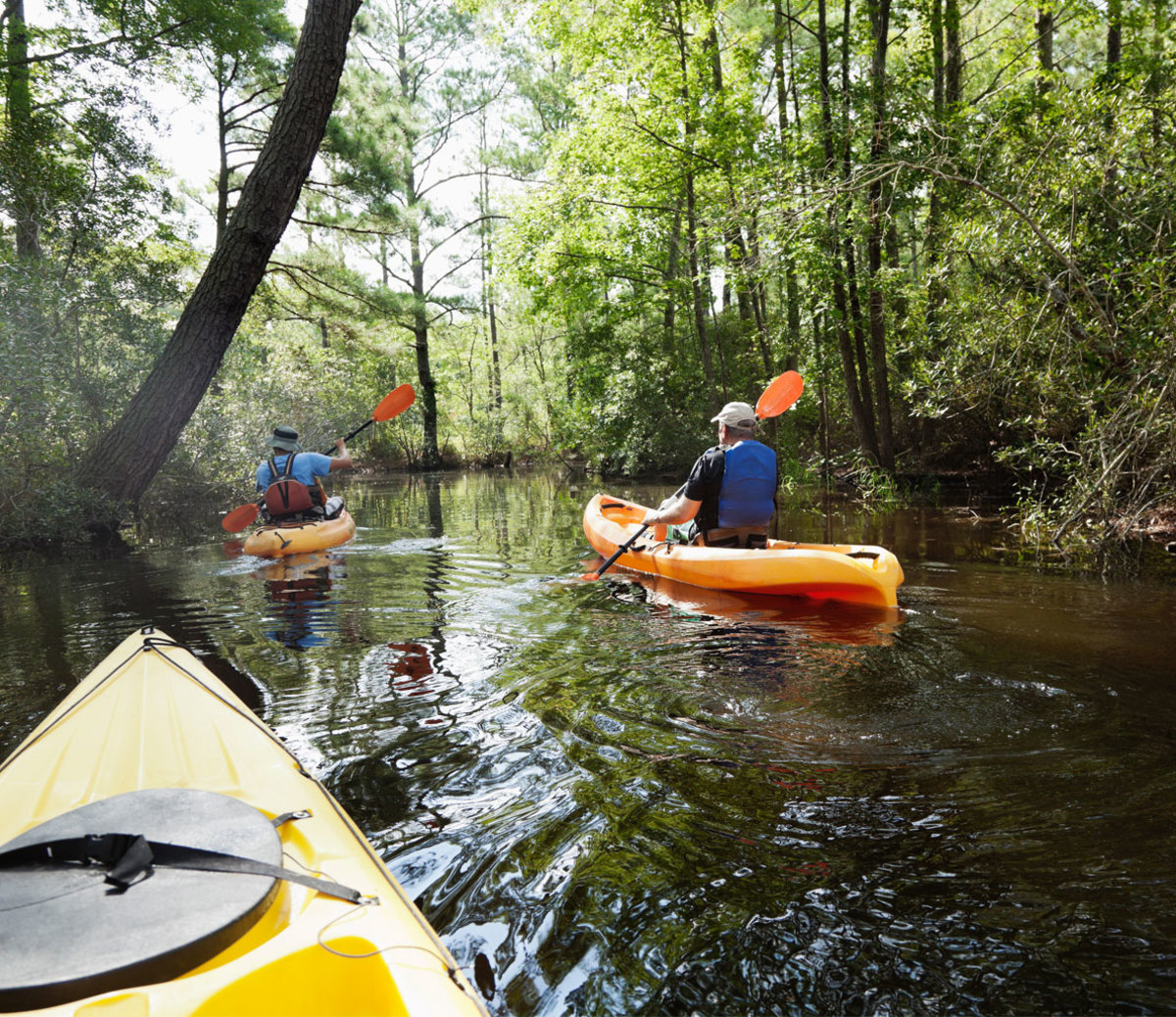 Kayak the Carolina Wilderness
Once You've Pitched Your Tent: This sprawling campground (which runs $15/night) sits on Fontana Lake, a peaceful body of water that flows into noisier streams and rapids as it descends south. After you settle in, grab a kayak (rentals are $25/day at the Nantahala Outdoor Center in nearby Bryson City) for a lake paddle, or rent a raft ($25–$55) and venture downriver. (Don't worry, a shuttle service will return you to camp.)
Whether you brave the whitewater or leisurely explore the lake, prepare for a Gothic, Old World vibe. "It's this super-remote, rugged wilderness on the boundaries of Great Smoky Mountains National Park, which is full of old homesteads and the ruins of partially submerged ghost towns getting absorbed into the forest," Allison says, referring to mill communities vacated after the building of a 1940s dam.
If watersports (or ghost towns) aren't your thing, Allison says, Tsali also has 42 miles of mountain-biking singletracks ranging from "supertechnical and expert level to easy and flow-y."
Post-Trip Indulgence: A made-to-order cheeseburger with coleslaw, which sells for less than a Big Mac, at Na-Bers Drive-In on the Tuckasegee River. If you want to order like a local, go for two burgers and a cherry milkshake delivered to your car.
Then wash it all down with a Trail Magic Series Russian Imperial Stout, an award-winning microbrew, from the nearby Nantahala Brewing Company.
10 Best Costal Hikes in the United States >>>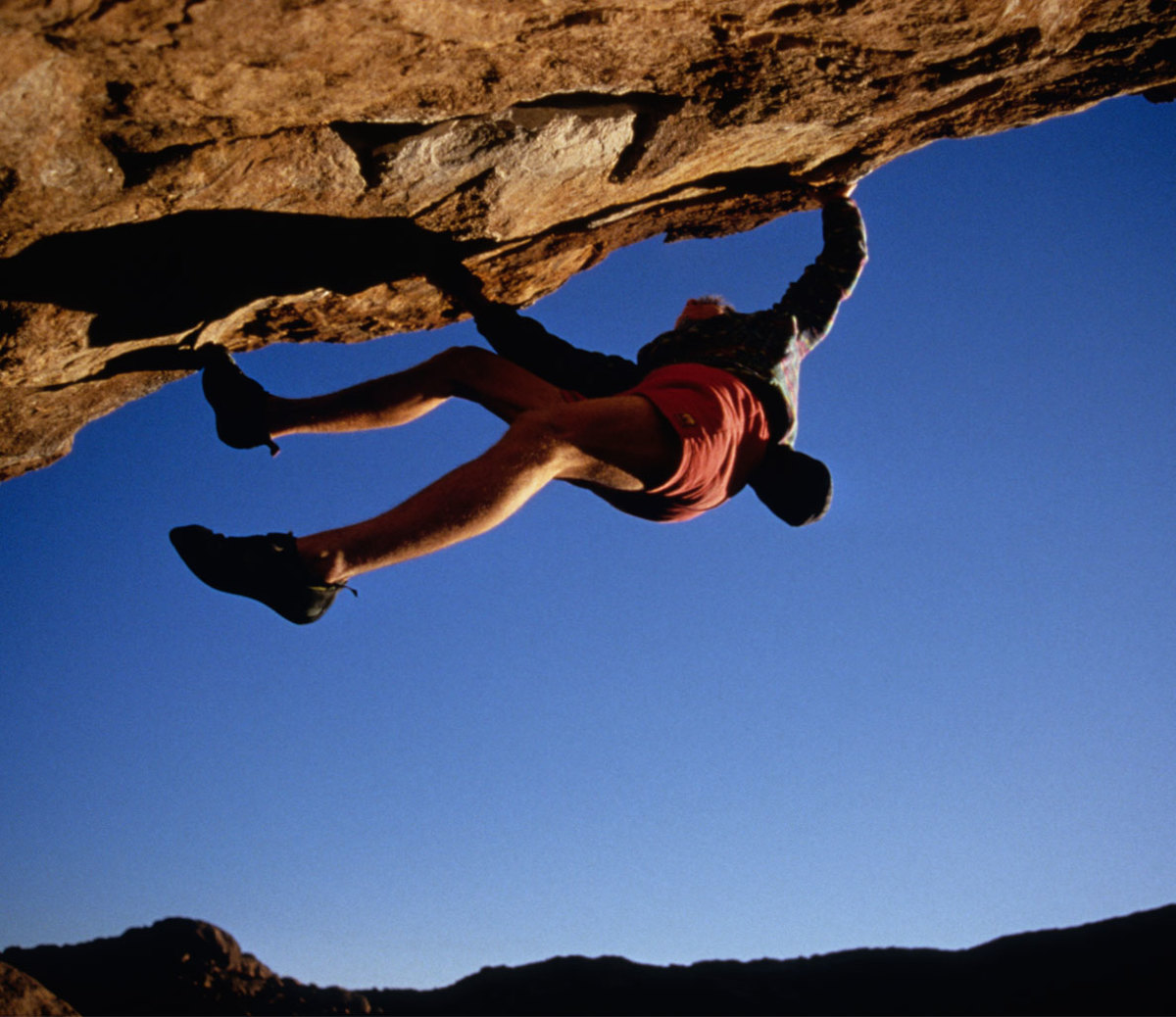 Go Rock Climbing in Texas
Once You've Pitched Your Tent: You'll be in one of the best bouldering (low-altitude rock climbing sans ropes) locations in the country, along the Chihuahuan Desert 30 miles east of El Paso. Admission runs cheap ($12 for a site with water; $16 if you want water and electricity). But be sure to call ahead for a reservation, as Hueco Tanks is the camping equivalent of a hip new restaurant: difficult to get into with limited space. (They purposely keep the numbers low to maximize the experience.)
Once you're there, head for the Lunch Rock Wall or the 250-foot cliff at Front Side for some of what Schnitzspahn calls "superfunky climbing"—the rocks have jagged igneous formations—which you can't experience anywhere else in the greater Southwest.
Post-Trip Indulgence: The fresh and (very) spicy green chili chicken and red chili pork tamales ($13.99/dozen) at Pepe's Tamales in nearby El Paso. (Also great: the menudo, a chili stew of tripe and hominy kernels, or the barbacoa with warm corn tortillas.) Follow that with a frosty pint of Harvest Hefeweizen at BJ's Restaurant and Brewhouse not far away.
8 Most Challenging Hiking Trails in America >>>
For access to exclusive gear videos, celebrity interviews, and more, subscribe on YouTube!