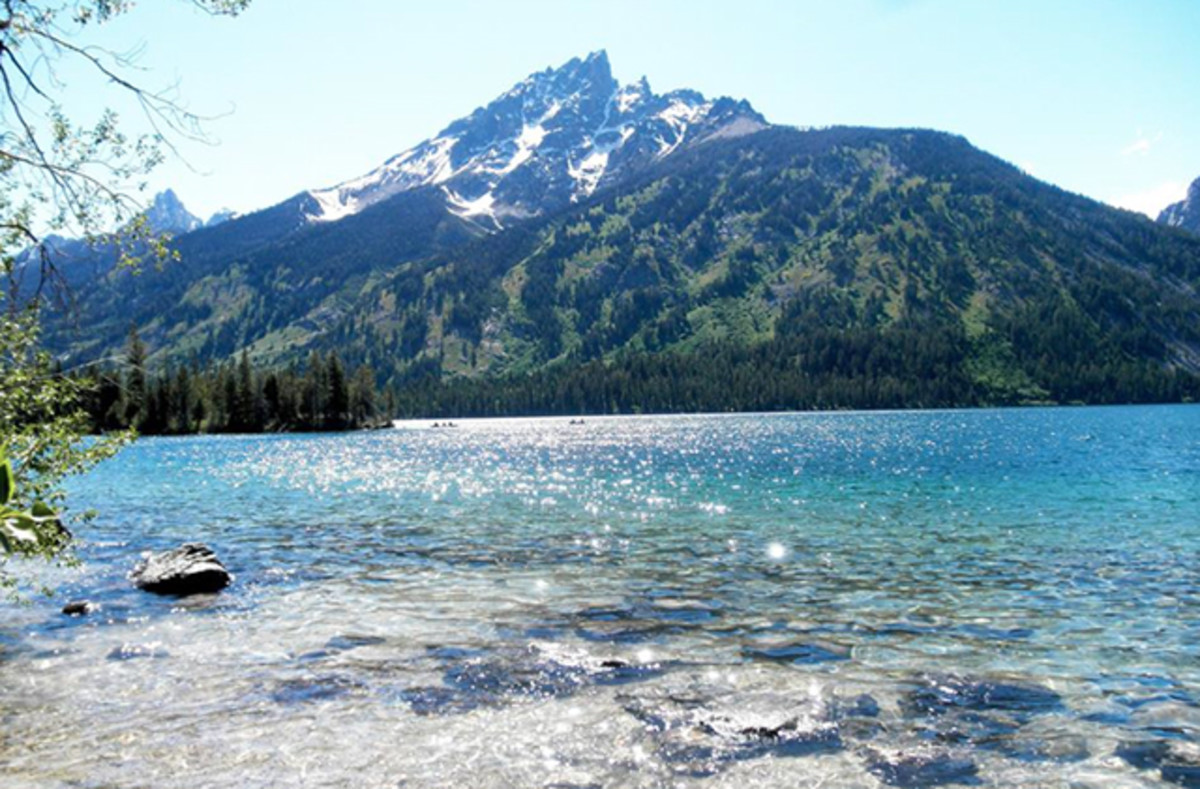 Some 12,000 years ago, during the most recent Ice Age, glaciers formed Wyoming's Cascade Canyon by moving around massive amounts of rock debris. It created a terminal moraine, now known as Jenny Lake. The lake is located in the heart of Grand Teton National Park and is a main attraction of the park with camping, limitless hiking trails, boat tours and access to some of the most spectacular climbing routes you will find in the United States.
Practically 2,000 acres of water supply hours upon hours of paddling opportunity with new adventures abound. Perhaps the best feature of Jenny Lake is its clear water. It was actually listed in the Daily News Digs top 35 Clearest Waters in the World. So while your on the SUP pedestal, you are easily able to see everything below you, making the experience that much more memorable.
Since Jenny Lake is in the midst of Grand Teton National Park it is surrounded by countless outdoor opportunities. And since the National Park experiences all four seasons, about the only season you can't paddle there is wintertime. Schedule your spring or summer vacation for the optimal experience on Jenny Lake.
30 Lakes in 30 Days Project:
America is riddled with countless unsung watering holes ideal for your next SUP adventure. To highlight some of our favorite freshwater paddling locales, we're profiling 30 lakes in 30 days for the entire month of July. We'll give you the lake's local rundown, outfitting options in the area and we'll even tell you where to find the best bite and beer post-paddle. It's a resource just for you and it's brought to you by Tahoe SUP.
More from 30 Lakes in 30 days.
The article was originally published on Standup Paddling
For access to exclusive gear videos, celebrity interviews, and more, subscribe on YouTube!