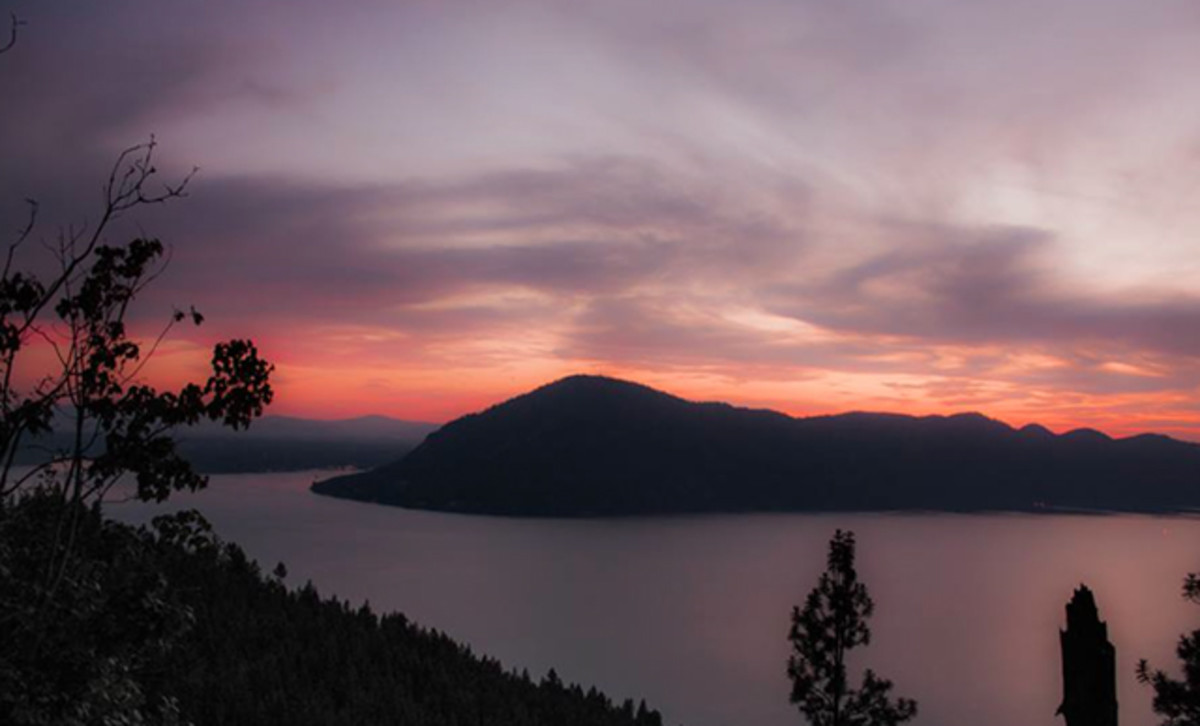 30 Lakes in 30 Days | Lake Pend Oreille| Idaho
Usually when you hear about something being the biggest or the baddest, you're told to steer clear, but not this time. Lake Pend Oreille is a whopping 43 miles long and an impressive 1,158 feet deep, and it has some of the clearest water, best fishing and greatest scenery Idaho has to offer. And seeing as Idaho has some of the most spectacular scenery in the US, Lake Pend Oreille is right up there with the nation's most scenic locales. In other words, you don't want to steer clear of this paddling wonderland.
Lake Pend Oreille is in Northern Idaho, right on the outskirts of the city Sandpoint. With 111 miles of shoreline, there are plenty of paddling routes to explore from its mountain heights to its watery depths, from its hidden coves to its open expanses, the opportunities really are endless.
Mountain goats, eagles and Ospreys are the locals around Lake Pend Oreille. Their presence can't be missed — depending where you are on the lake. Rental shops and boat launches surround the entire lake, making it very convenient to get out on the water.
With so many paddling routes, it's possible you may need a day to rest your shoulders somewhere in between. But the land surrounding Lake Pend Oreille offers an abundance of hiking options to explore Idaho's beauty from a different perspective. Pedestrian Long Bridge is the most popular and leisurely walk to go on. For something more intense, there is Mickinnick trail No. 13 it raises high above the lake just north of Sandport (serious photo opportunities).
30 Lakes in 30 Days Project:
America is riddled with countless unsung watering holes ideal for your next SUP adventure. To highlight some of our favorite freshwater paddling locales, we're profiling 30 lakes in 30 days for the entire month of July. We'll give you the lake's local rundown, outfitting options in the area and we'll even tell you where to find the best bite and beer post-paddle. It's a resource just for you and it's brought to you by Tahoe SUP.
Another amazing Idaho Lake.
The article was originally published on Standup Paddling
For access to exclusive gear videos, celebrity interviews, and more, subscribe on YouTube!