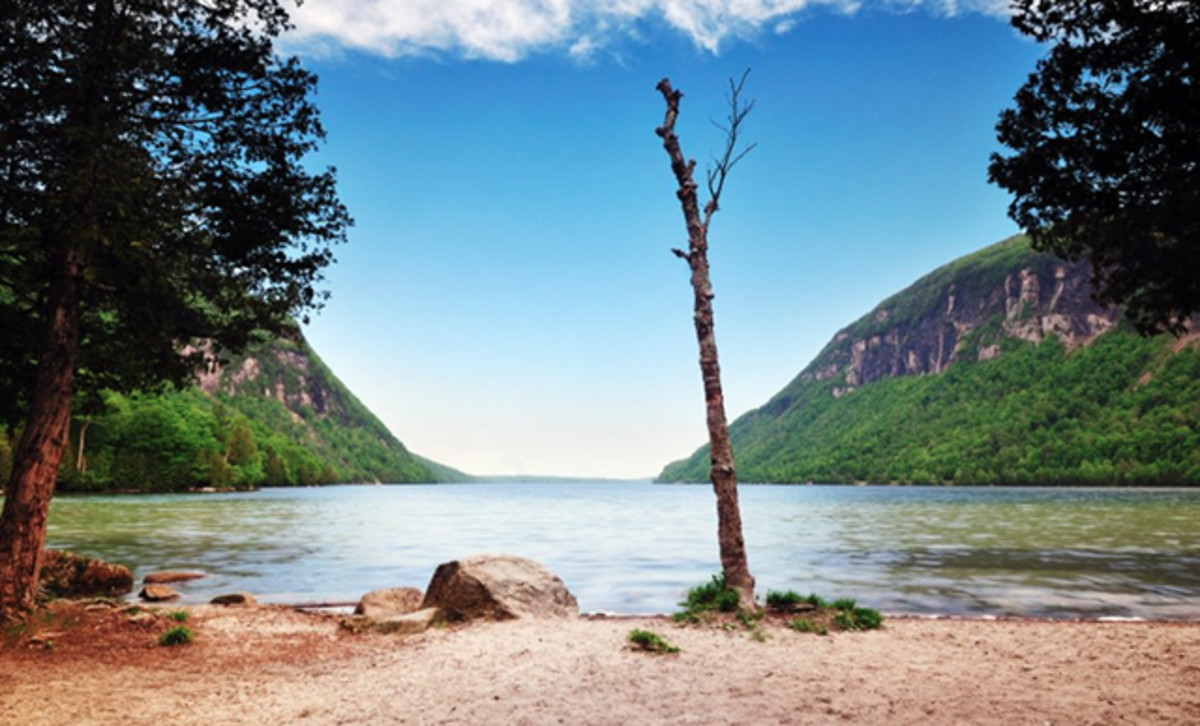 30 Lakes in 30 Days | Lake Willoughby | Vermont
Tucked between Mount Pisgah and Mount Hor, in the town of Westmore, Vermont, Lake Willoughby is the perfect remote destination. During the weekdays, the shores are near deserted, and the weekends still don't get very crowded. The only crowds you have to worry about are the fish that fill the water, which gives you the perfect opportunity to catch dinner. The water is a translucent blue, and hovering above it on a SUP lets you look down and see all of the fish and other wildlife below. If you opt to stay dry, you can also hike, hunt, golf, bike and sightsee. It's a marvel and a blessing that Willoughby is so unpopulated, since it's a real beauty. That said, because it's practically a private lake, be aware: nudists love it.
So, what are you waiting for? Go and let it all hang out at Lake Willoughby.
30 Lakes in 30 Days Project:
America is riddled with countless unsung watering holes ideal for your next SUP adventure. To highlight some of our favorite freshwater paddling locales, we're profiling 30 lakes in 30 days for the entire month of July. We'll give you the lake's local rundown, outfitting options in the area and we'll even tell you where to find the best bite and beer post-paddle. It's a resource just for you and it's brought to you by Tahoe SUP.
See another super secret spot.
The article was originally published on Standup Paddling
For access to exclusive gear videos, celebrity interviews, and more, subscribe on YouTube!