The Bible of sliding sideways on snow, TransWorld Snowboarding, has been conducting hyper-objective, in-depth testing of next year's snowboards for well over a decade. The winners are branded with the Oscar of snowboards: the Good Wood seal of approval. The test's now in its 15th year; we chatted with Ben Gavelda, a bike and snowboard writer and photographer who worked at TransWorld for more than six years as an associate editor, about how the test is conducted, just how much time board manufacturers buy him in the champagne room, and the essence of the perfect board. (To check out the results from Good Wood 2015 and find your perfect board, click over to TransWorld's full review.)
THE TEST
You started managing the test six years ago. How has it changed?
Ben Gavelda: I made a lot of little changes to make things run smoother, include more brands, eliminate bias. We opened it up to way more brands and evened the amount of boards per brand, which was a big bias, switched to a digital scoring system, refined the scorecards, mixed up the test crew and test location a lot to see if that would affect things, started doing videos and a bigger digital production for the boards. It was all in an effort to make a more transparent and respected project, and something legit for board buyers.
On kind of a separate note, we finally put together a separate curation of pow boards at Baldface Lodge [in Nelson, British Columbia] this past year, something we've wanted to do for a while. It's not so much a test as it is a way to highlight all the creative powder shapes that have become popular. That will be in TransWorld's December 2014 issue.
A few years ago, you changed up the testing so only one style of board (park or all-mountain) was tested per day. How did that change the test?
We started seeing a trend of all-mountain board classification, and at the same time "pipe"-specific boards and riding [were] kind of dwindling, so we cut that. I mean, a lot of all-mountain boards are just directional twins or boards that are a bit beefier and hold up to more all-mountain freestyle riding rather than simply park laps. I think most consumers want a do-it-all board, too. We also wanted to do some riding outside the park and have some fun if it dumped. We only had one scorecard before, so that was a little weird that all kinds of different boards were judged by it. I created two separate scorecards to better reflect the traits and type of riding for these two categories.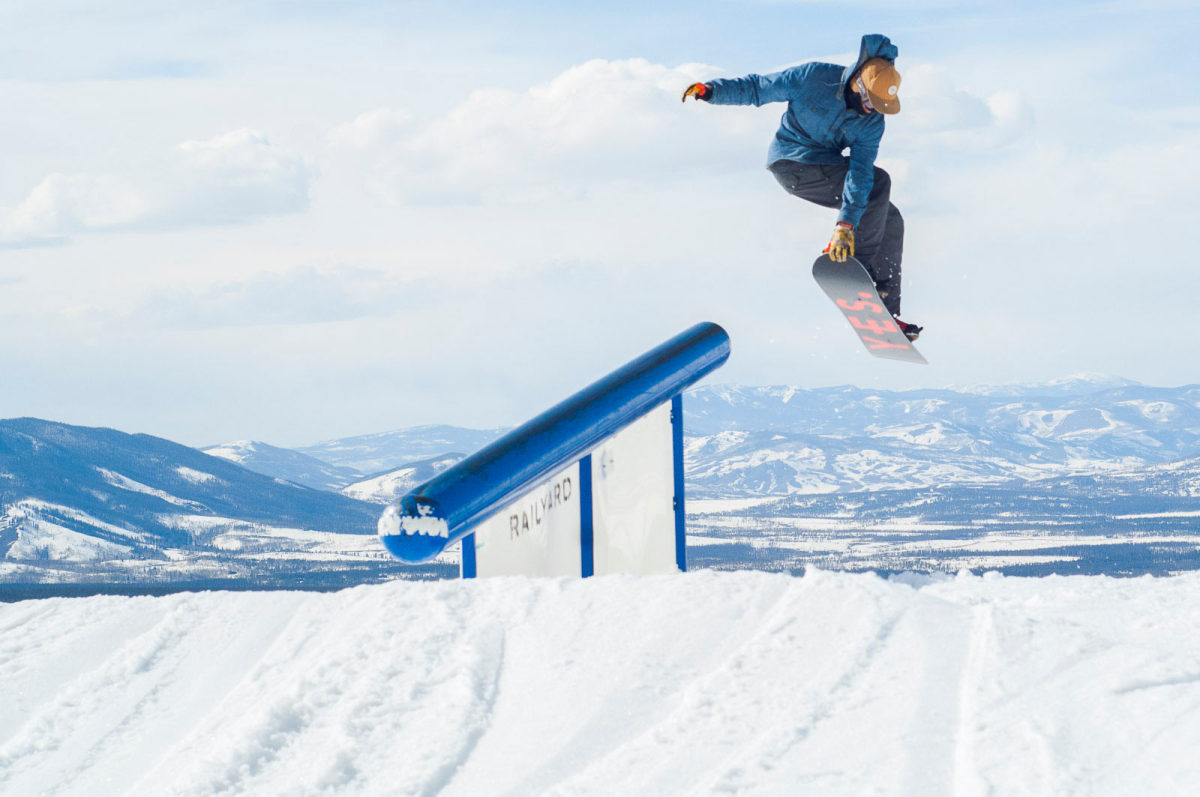 What does the park-board report card look like?
It's a pretty simple sliding scale of specific board traits: edge hold, turning, tail flex, mid flex, nose flex, stability, riding switch, takeoffs, landings, spinning, buttering, jib feel/pressing, overall flex, overall fun, first impression, forgiveness, pop, and additional comments. Each one has some reference points or description on each end, like "too soft or too stiff," "dull," "lively," or other ways of describing the feel.
What does the all-mountain board report card look like?
It's similar, but there are more ratings on stability, turns, and speed rather than the jib questions on the park one.
How are the results tabulated? Is it strictly by the numbers?
We add all the scores up and the highest are considered "Good Wood." It's pretty simple. I spend a bunch of time in Excel adding things up and double-checking the formulas. If we had a much larger test group, we could get more technical with outliers, statistics, and stuff, but with a small crew—six testers per category—it's not really enough to start adjusting a bunch of numbers. The scores are usually pretty similar. It's pretty rare that one tester loves a board and the other hates it.
THE TESTERS
What do you look for in a tester?
A strong, versatile rider who spends a lot of time on snow, yet has no board sponsor and can make the dates. Shop experience, industry experience, recommendations help as well. Although we cover food, lodging, travel, it can be hard to take that much time off for free. We mix in some past testers, some new ones. I try to mix up the riding styles, age, experience, too, if I can. Some years it's been a gamble just taking people's word on a stranger. It's worked out for the most part in the end. When I took things on, TWS had had the same crew year after year, which was cool because they knew the drill and were all really good riders, but I wondered if that's why the results were basically the same each year. So I sought to mix it up and continued to mix it up each year. It's a cool way to meet new people and let them contribute to snowboarding.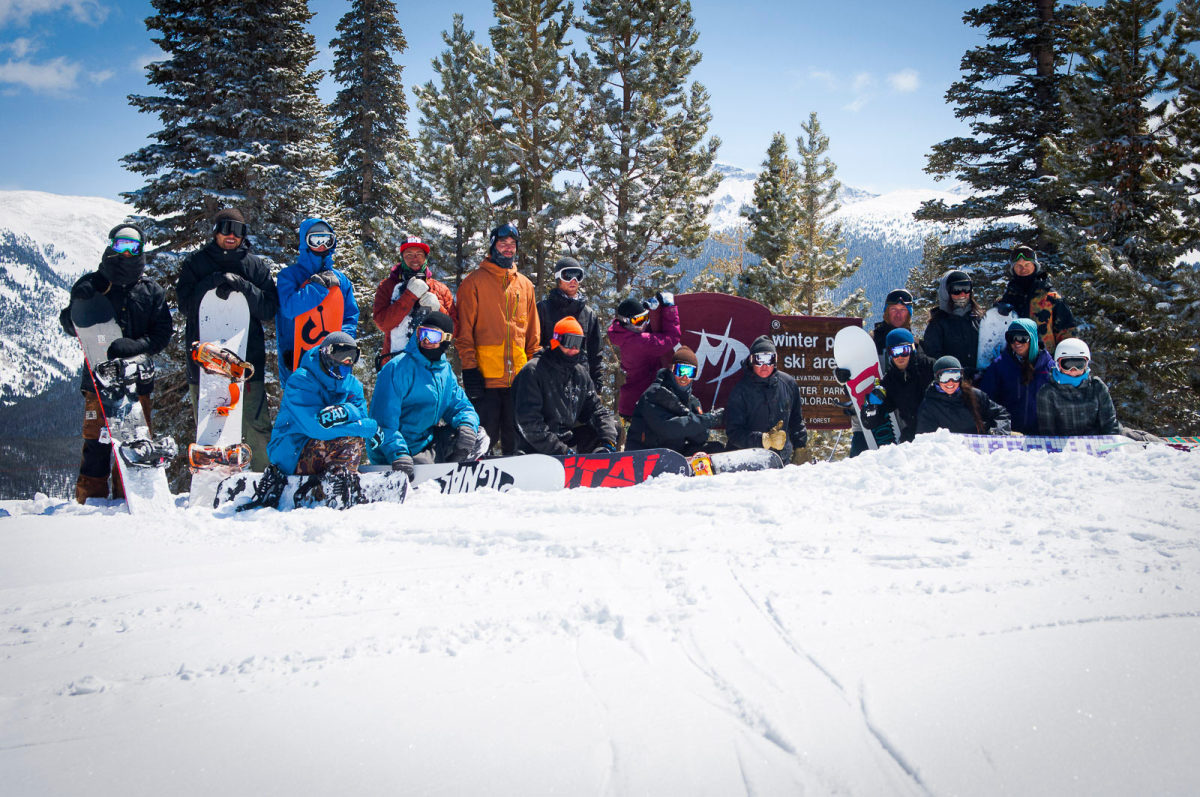 Where do your testers hail from?
We get a mixed bag every year. We try to get as many locals as possible, since they are familiar with the mountain and town and it makes it a lot easier to manage. We usually have a handful of locals and visiting riders from all over. Past testers, friends, word of mouth. It depends a bit on the locale.
How many days do most testers test?
The past two years we've had eight days on hill and a break day/weather day in the middle. It's a lot of riding, but it really takes a lot of time to go through all the boards and give them proper time on hill.
What does a tester's day look like?
Wake up and have brekky with the crew, catch the early chair around 9, 9:30, either ride a board they set up last run the day before or cruise into the test center and set a new one up, ride 'til lunch, then ride some more. Most testers finish around 2 or 3. Some keep riding a board they're hyped on, some go chill and get some rest, some take their time and ride until the lifts stop. We've had a handful of late shoots and sessions that can run into the evening on a couple nights. The schedule is pretty flexible as long as testers stay up on their boards. There's usually some downtime, then dinner. Some testers have been known to test their liver into the evening…
What do the testers notice that the average rider may not?
The performance traits are pretty subtle, but apparent at the same time. A rider who rides a lot is really tuned into how a board turns, pops, holds an edge, presses, etc., because they are generally pretty skilled and comfortable riding and they know how a board affects these aspects of their riding. Most have been riding for a long time and have ridden a lot of different designs over the years. Some have been riding for a long time, but they've been riding similar boards, so it's a trip when they hop on all types of different boards.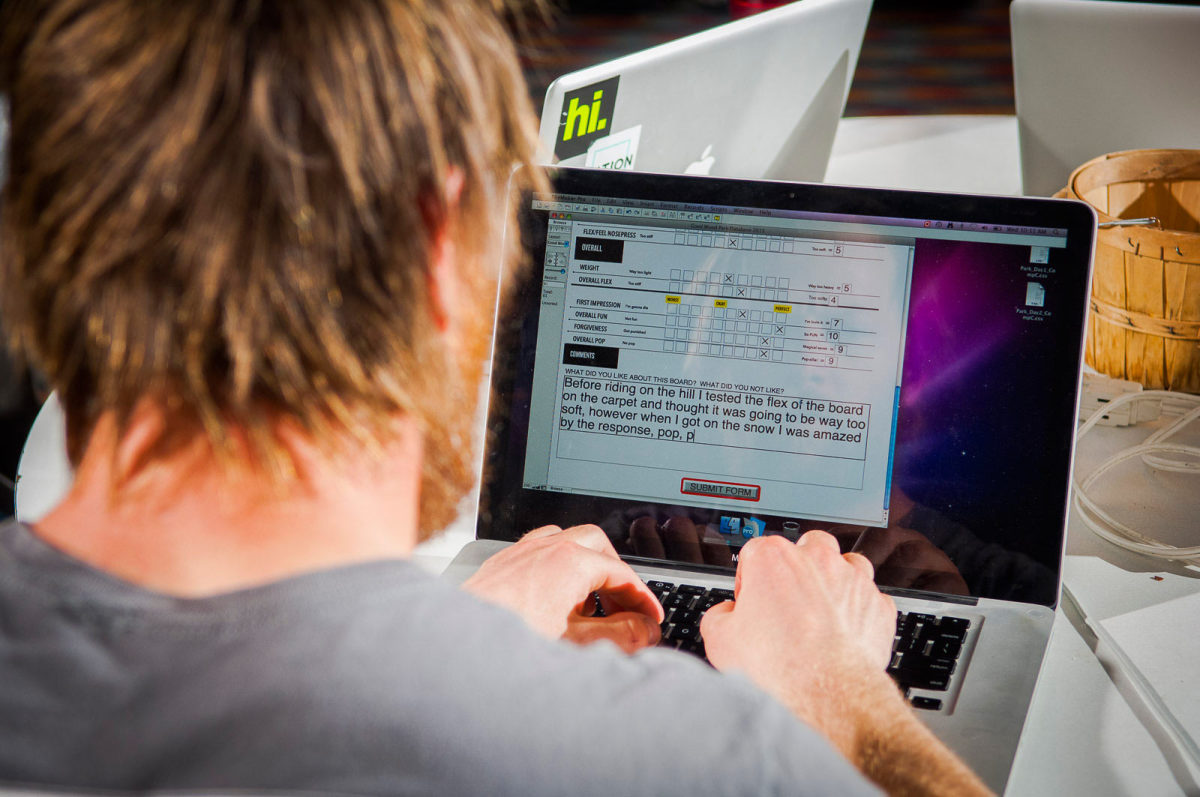 How many runs do most testers take per board?
Usually two or more. It takes at least one to get a feel for the board, and another or more to be comfortable and better sense the design. If a rider is unsure, sometimes they come back to it after riding some other boards.
How many boards do testers ride per day?
The guys go through anywhere from seven to 11; the gals do around four to six. Part of that difference is that there are just less brands catering to women's snowboarding, less boards overall. It's varied a bit each year with how many brands are involved, how many days on hill we have, weather, and the location.
THE BOARDS
Who's in charge of tuning and/or de-tuning the decks?
Well, we had this awesome dude called the "Whicked Tunah" for a couple years. He kept the boards in tip-top shape and he gave new meaning to riding in an apron and wicker hat. For the most part we request the brands to give their boards a proper wax/tune before sending them in since we have limited time and resources to tune and wax every board. We've had a few places that have been able to provide a wax roller or help us out if something drastic happens. Most boards actually do pretty well during the test and need little maintenance. Either myself, the Whicked Tunah, or motivated testers do the waxing. We'll detune a handful of the park and jib boards with testers to make sure they don't totally mess up a board, but also to avoid hang-ups on rails and jibs. Every year, we break a couple boards. We can't fix those. One year Brandon Ruff broke, like, three. He was an awesome tester.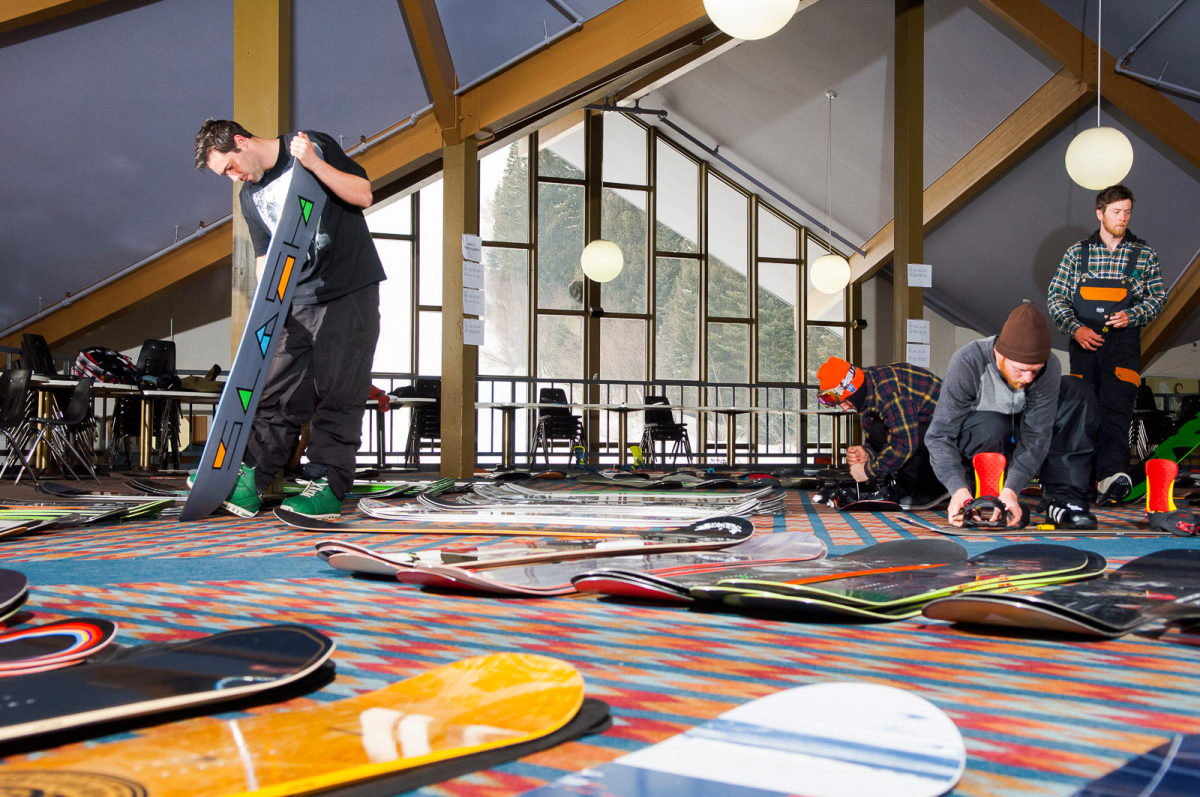 Do you think graphics, consciously or subconsciously, affect the test results?
Although a graphic has no physical effect on riding and we stress to keep things unbiased as much as possible, I think graphics have a small impact on the results. I mean, graphics play a big role in a lot of things. I worked at a snowboard shop for years and saw so many people buy boards on image rather than their riding style, size, or skill level. The test used to have all-black boards, but from what I was told it was a pain in the ass to keep track of as well as being really expensive for brands. Plus, even [with] a blank board [it] is pretty easy to call out the brand by small design traits. But on the other hand, we have had some last-minute blank proto boards in the test that have actually won, so no effect there. We tell the riders to completely ignore the graphics, branding, preconceived notions. Most riders don't know that many of these boards are coming from the same manufacturing facility. That's something I bring up quite often. Every year, riders are blown away by a brand they had never considered riding.
What happens to the boards when the test is complete?
We send all of them back to the brands, save for a few that the brands let the TWS staff keep, or [that] we raffle off or give to testers who really kicked ass. A lot of those boards were already the brand's demo boards or will become their demo fleet. One year a bunch were stolen on the last day, which totally sucked. They actually caught one of the people and recovered a few boards. I had to deal with the sheriff and a bunch of crap for a while; it was a pain in the ass. Someone also stole a few boxes of bindings from shipping and receiving in Breck, which also sucked.
YOUR EXPERIENCE
Have you ever found your dream board?
I don't think there is such a thing; there are so many to choose from these days. I think you can have memories of epic times, trips, runs, sessions on a board, and that makes it kind of like a dream board. I like to make every board a dream board.
What's the toughest part of the test for you?
The whole thing—ha! The planning and prep actually takes a ton of work to lock in a location, date, testers, and manage the logistics of hundreds of boards physically and digitally. The spreadsheet work adds up quick just logging in boards, and the back and forth with brands, that goes until the last minute. We had a resort pull out a couple times, which was a huge hurdle. We need a few key elements to make it work at each place, like location to house everything close to a lift with quick laps. Keeping track of 20 people, lodging, food isn't that bad, though; that's fun. Once it's running, things are cool and I can chill a bit; I try to get out and ride as much as I can, but I'm up late every night compiling the results. The breakdown and final content takes a bit too; it's a whole separate production aside from running the test, but something I'm really used to, working in media. I've grown to be less afraid of the camera. Haha.
What's your personal quiver looking like for 2015?
A Burton Flight Attendant 162, Capita x Spring Break 161, Slash ATV 161, Slash Straight 163, Burton Landlord Split 163, and hopefully an Äsmo Fish V3 163.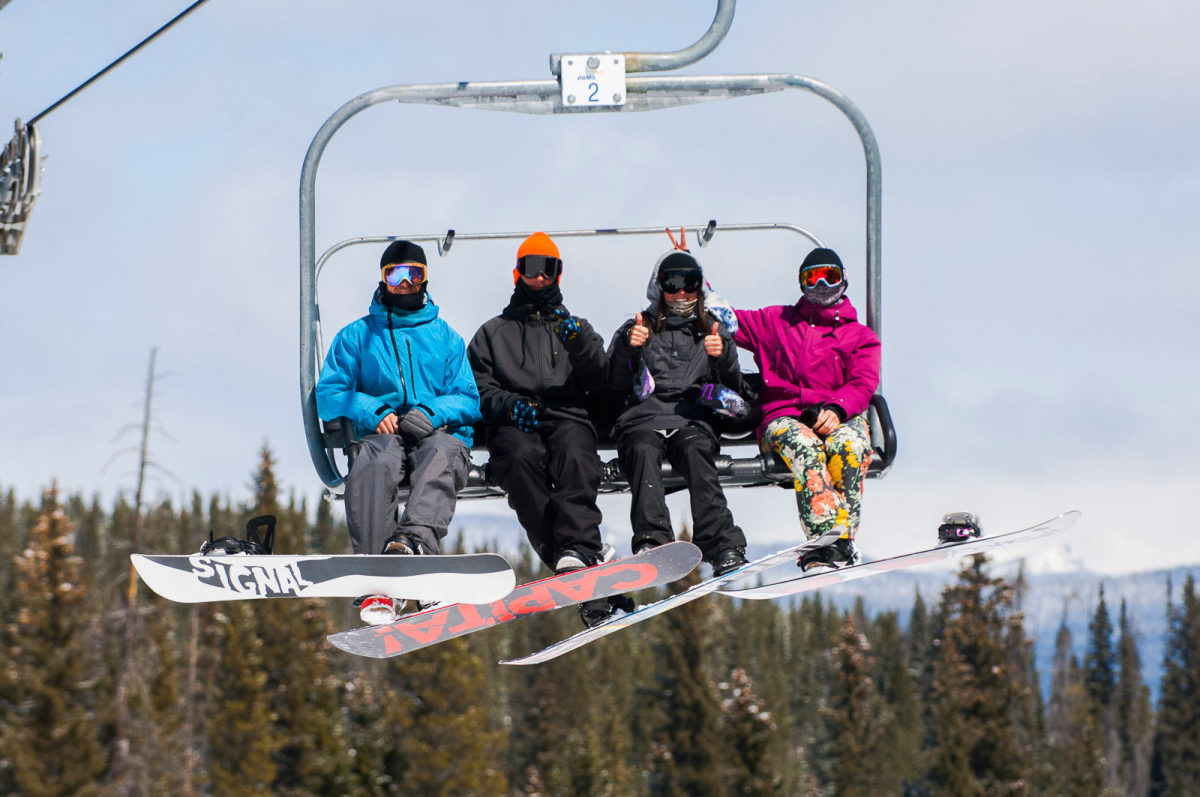 What's the funniest thing that's happened during a test?
The whole thing is pretty fun. Yeah, it's serious, but we're not out there like mad strict scientists. Testers are timid at first because it's a bunch of strangers, but by the end they are all newfound friends. Four years ago at Breck the hotel let us use one of their empty conference rooms for a little gathering on the last night that ended in some puking, Indian leg wrestling, and ripped jeans, among other antics. Another year we stayed at this creepy, near-vacant hotel where there was no attendant or employee from, like, 8 p.m. to 7 a.m.; we kind of ran the place, but were also prisoners if we lost a key. Same year we had some good times at this Bavarian joint in South Lake [Tahoe, California] called the Himmel Haus just smashing these huge boots full of suds.
We've had some surprise pow days and some super-warm spring days, some fun sunset sessions. There's this steep run right at the base of Sierra that was killer for pointing it, but the slush would stop you at the bottom, so it wasn't super sketchy flying into the base area. We had a good time with those tracking apps seeing who could go the fastest; I think the record was, like, 68 mph.
You've been nipples-deep in the snowboard industry for, what, a decade? How have snowboards evolved?
I started working at a shop when I was 14, so 16 years. I can't speak for the super-early stuff, but snowboards seem to go through cycles of design. Right now there is so much expertise and high-quality manufacturing and materials that snowboards are really well-built, high-performance planks. A board is a pretty simple shape to create, but it's almost limitless with the different elements one can arrange, like the core materials, fiberglasses, edges, sidewall material, shape, flex, any other random materials. It seems like builders have introduced new materials to design, like urethane, bamboo, hemp, basalt, cork, castor beans, bio resins, stuff that wasn't very common a while ago—part for performance and part to lessen the detrimental nature of manufacturing.
Boards have become really specialized, but also really universal in terms of riding style and what they're capable of. Board builders have really figured out how to fine tune the overall flex and feel with all these materials and core profiling to suit terrain and riding styles. How a board compresses, rebounds, dampens, and holds an edge are such important characteristics. There are a lot of people experimenting. There's some cool retro stuff happening now, in boards and in style, which is cool. Rockered and asymmetrical boards were around, but most people forget or don't know that. Board design is in a really cool place; it's open, creative, and not afraid to draw on some outside design, old roots, or something way out there.
So, there's some chatter about, um, how do I say this…"undue influence." Is it true that Jake Burton gives you access to a personal heli, Pete Saari and Mike Olson buy the TWS crew unlimited lap dances at SIA, and Jeremy Jones takes you hiking on the regular to his favorite spots? In other words, what do you say to folks who say the guide is rigged?
Haha, I wish! Yeah, people have always thought, and still do, think the Good Wood results are rigged. And they're not at all. It means a lot to the brands involved; it has a huge impact on their sales and we're totally sensitive of this. I think the testers and place are reflective of the results in some ways. A board that does well in a test in Europe may do different wherever we have the test because [of] the terrain and riding differences. I seriously changed up all kinds of things over the years to see if that would really mix up the winning boards, and it really hasn't done much. A good board tends to stand out. It's pretty evident when you ride a ton of different boards, or have a huge group ride a bunch of boards; the good ones just feel right, they're fun to ride, they make snowboarding more fun.
Okay, so a rider has the buyer's guide in hand. What's the best way to use it?
Use it as a baseline for board buying. TransWorld does a pretty dang good job of selecting the choice boards and gear, but that doesn't mean it's everything. There are hundreds more boards out there from respected brands that are not in the guide. Boards are very specific, too, so if you're really into one aspect of riding or want to build out your quiver, there might be a jib board or powder board in particular that would really fit you.
Stephen Krcmar has conducted snowboard tests for The New York Times, Men's Journal, and Gear Junkie. He's jealous of the TWS folks for receiving tuned boards because he has to arm himself with an old iron and file to become his own Hella Whicked Tunah. His favorite boards for 2015 will be in the December issue of Maxim.
More from GrindTV
ALERT: Jeremy Jones' 'Further' streaming free
801 Pilsner: The beer that could save your life
Photo Gallery: Snow is falling in the high country
For access to exclusive gear videos, celebrity interviews, and more, subscribe on YouTube!