On the mountain's highpoint, with our backs to the Golden Gate Bridge in the distance, Russ Bobzein pointed out climbing holds on the rock in front of us.
The 20-foot tall and 70-foot wide boulder was glass smooth in some places, rough in others, with turtle-shell plates and finger-sized pockets.
A cool wind brushed the nearby flowing grasses. The salty wind made the rock feel tacky, almost sticky. Over time, and with Russ's help, identifying the vague and complex sequences on this and other nearby rocks allowed me to get the most out of Bay Area climbing in my youth.
The boulder that Russ and I frequented was just one of many located one hour or less from the Golden Gate Bridge. He's been climbing here since the '70s.
I've been frequenting these boulders and crags now for 25 years and plan to keep visiting them for another 25.
Climbing around the Bay is accessible all year, and because of its proximity to the Pacific Ocean, it rarely gets too hot or too cold.
Sometimes you're climbing right on the beach, dodging tides and mingling with (sometimes nude) beachgoers. Other times you're on the highest mountain in the area, overlooking a blanket of clouds stretching out over the Pacific.
Because many of these rocks are in an idyllic setting and far removed from traffic, climbing at many places around the Bay offers immediate mental release from the rush of everyday life.
Here are four of my favorite spots to climb that are all a short travel from the bustling city.
Ring Mountain, Tiburon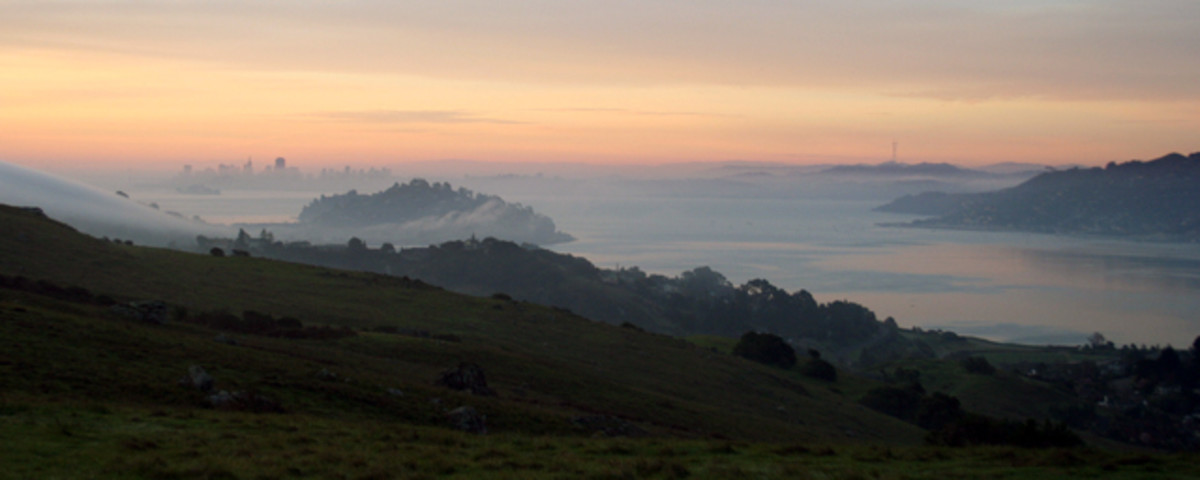 Six miles north of the Golden Gate Bridge, Tiburon is where the late comedian Robin Williams chose to call home.
The highest point in the area is Ring Mountain, offering views in every direction, including Sausalito, San Francisco, Oakland and San Rafael. Split Rock is the tallest rock on Ring Mountain at about 30 feet and is popular for top roping. Turtle is just a bit shorter but more difficult and has even better views.
Because of the incredible views, this area is popular for picknickers and hikers.
Mickey's and Stinson Beach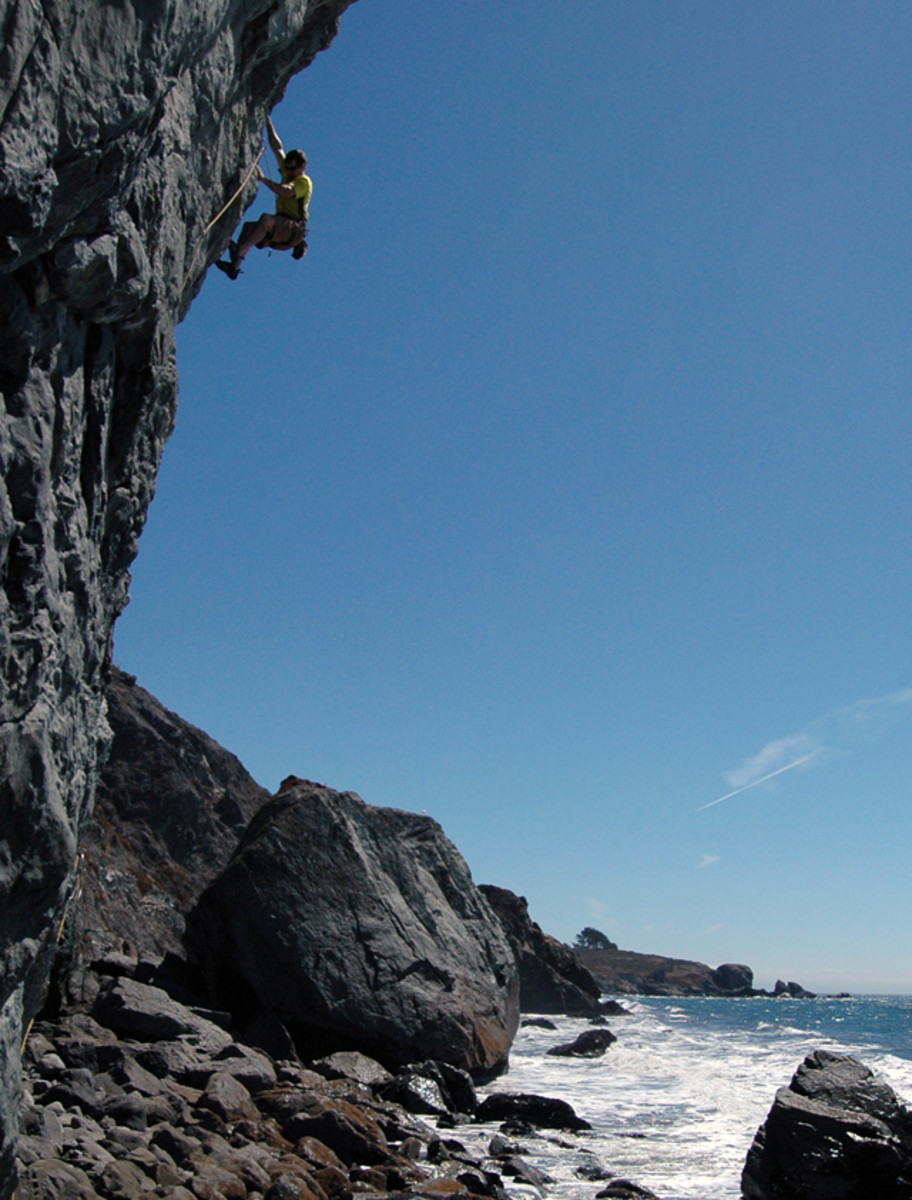 On the far southern end of Stinson Beach is a scattering of boulders that stretch out into the ocean, only about 17 miles north of the Golden Gate Bridge.
People commonly climb here barefoot and when they fall, they land softly in the sand. Others take the place more seriously and pack climbing shoes to improve footwork precision and foam pads to soften their landings.
Just south of these boulders (accessible during low tide) is Mickey's Beach, a clothing optional strip of sand tucked between gargantuan boulders.
Many of the routes on these rocks are directly over the ocean, and some cannot be climbed except at low tide. This area has a few moderate routes, but most of the terrain here is for experts only.
Along the shoreline south of Mickey's and Stinson beaches — but require a car to drive to–are several other areas worth visiting. These include The Egg (beginner), Endless Bummer (expert) and The Emperor Boulder (expert).
Berkeley: Indian Rock, Mortar Rock, Cragmont, Remalard
Depending on traffic and the route you choose, it's a 30-45 minute drive from the Golden Gate Bridge to many of Berkeley's boulder clusters.
Settled in the eucalyptus trees and surrounded by suburbia, Berkeley's blocs have been frequented by thousands of climbers for the past few decades.
Sometimes these incredibly slick (well trodden) vertical to overhanging rocks get so crowded that they resemble a climbing gym. But don't let that keep you away, as climbers, unlike territorial surfers, are generally a supportive group and will often show you the way.
Here's a tip for climbers and non-climbers alike: At the end of the day when the sun is low, sitting on a blanket on the top of one of Berkley's many boulders is the place to be as these rocks off incredible views of the sun setting over the Bay.
Mount Tamalpais
Mount Tam (for short) offers volcanic rock bouldering and rope climbing with premium views of the Bay Area, and is only 18 miles north of the Golden Gate Bridge.
This area contains about 100 boulder problems and a handful of routes for beginners to experts. Like all climbing areas around the Bay, Mt. Tam offers great views, perhaps even the best views in the Bay.
To learn more, pick up Bay Area Bouldering by Chris Summit , Bay Area Rock — Climbing and Bouldering in the San Francisco Bay Area by author and professional photographer Jim Thornburg, or Rock Climbing the San Francisco Bay Area by Tresa Black.
More from GrindTV
Why do so many action sports stars get into rally car racing?
The 10 best moments in Lowers pro surf contest history
5 of the best fishing destinations in the US
For access to exclusive gear videos, celebrity interviews, and more, subscribe on YouTube!