This article originally appeared on Bikemag.com and was republished with permission.
Sean Estes first knew the danger from the CZU Lightning Complex fire near Santa Cruz was imminent as he drove south on Highway 1 from San Francisco late in the evening on August 18. Two nights before, there'd been a lightning storm, and the wind howled with such force that it blew the jamb out of an interior door inside his home in Bonny Doon, a small enclave in the mountains north of Santa Cruz.
As Estes and his partner Alison Malsbury returned from the city, they noticed a ground fire burning near the highway they'd seen while driving past in the morning had escalated. Then, the scene intensified.
"We drove over a crest and you could see down the 1. Everything—all the ridgelines were on fire. We passed the same beach [as in the morning] and now it was a canopy fire. Chunks of trees were crumbling down the cliffs, rolling down onto the highway. It was apocalyptic. It was so traumatic," Estes said.
A couple hours later, just before midnight, they were evacuated.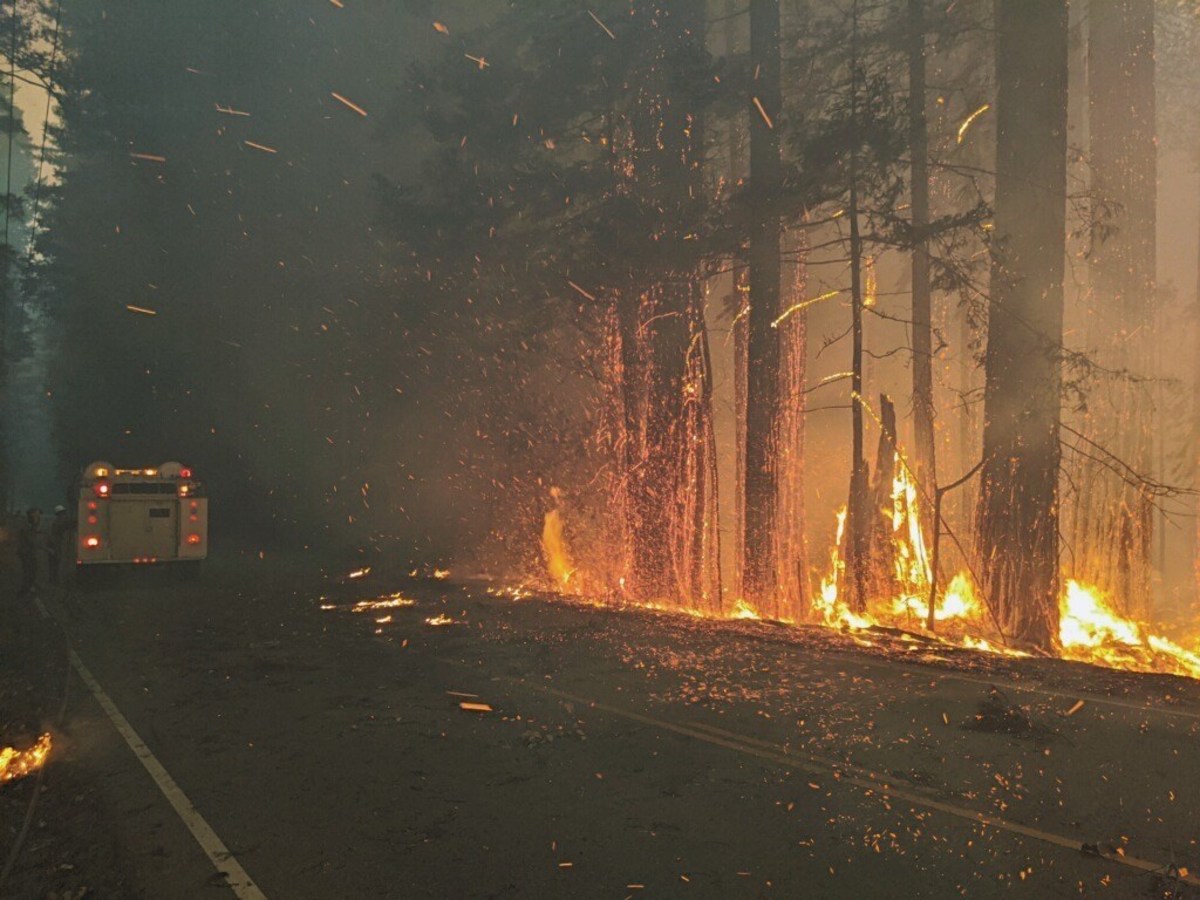 Estes is a fixture in the Bay Area cycling community, a familiar face on the race scene who's worked in marketing at Specialized, Giro/Easton and Fox Factory, his current employer. Like many industry folks, he was drawn to Bonny Doon for its laidback, quiet vibe—a rural setting still within reach of Santa Cruz's urban amenities. Wildfires are a known risk, and have burned in Bonny Doon before, so Estes and his partner took precautions, creating adequate defensible space around their home, clearing the home's roof and buying fire insurance. But the onslaught of dry lightning strikes that started the CZU fire, combined with hot, dry, windy weather created an untenable foe.
The day after they were evacuated, Estes learned their home hadn't burned. But he also realized there was no one there to help keep it that way—the fire was burning quickly, Cal Fire was hamstrung with resources, and was rightfully focused on evacuations and saving human lives, not structures. "This was reassuring, but also terrifying," Estes said.
He started making calls. Two of his oldest friends, Jesse and Robert Katz, own a ranch near Morgan Hill, and happen to have a 700-gallon International fire engine on the property. They dropped everything, drove over the hill to pick up Estes, and the crew of three hit the ground running.
Back up in Bonny Doon, they joined other locals who were using farm trucks or pick-up trucks with water tanks hastily thrown in the back to douse flames. They all tuned their radios to the same frequency, dispersed masks and other protective equipment, took turns spotting on motorcycles, and communicated with friends and partners who were stationed off the mountain for up-to-date weather and fire-condition reports. For nearly four days straight, they fought flames on the frontlines in Bonny Doon, aiming to save as many homes as possible.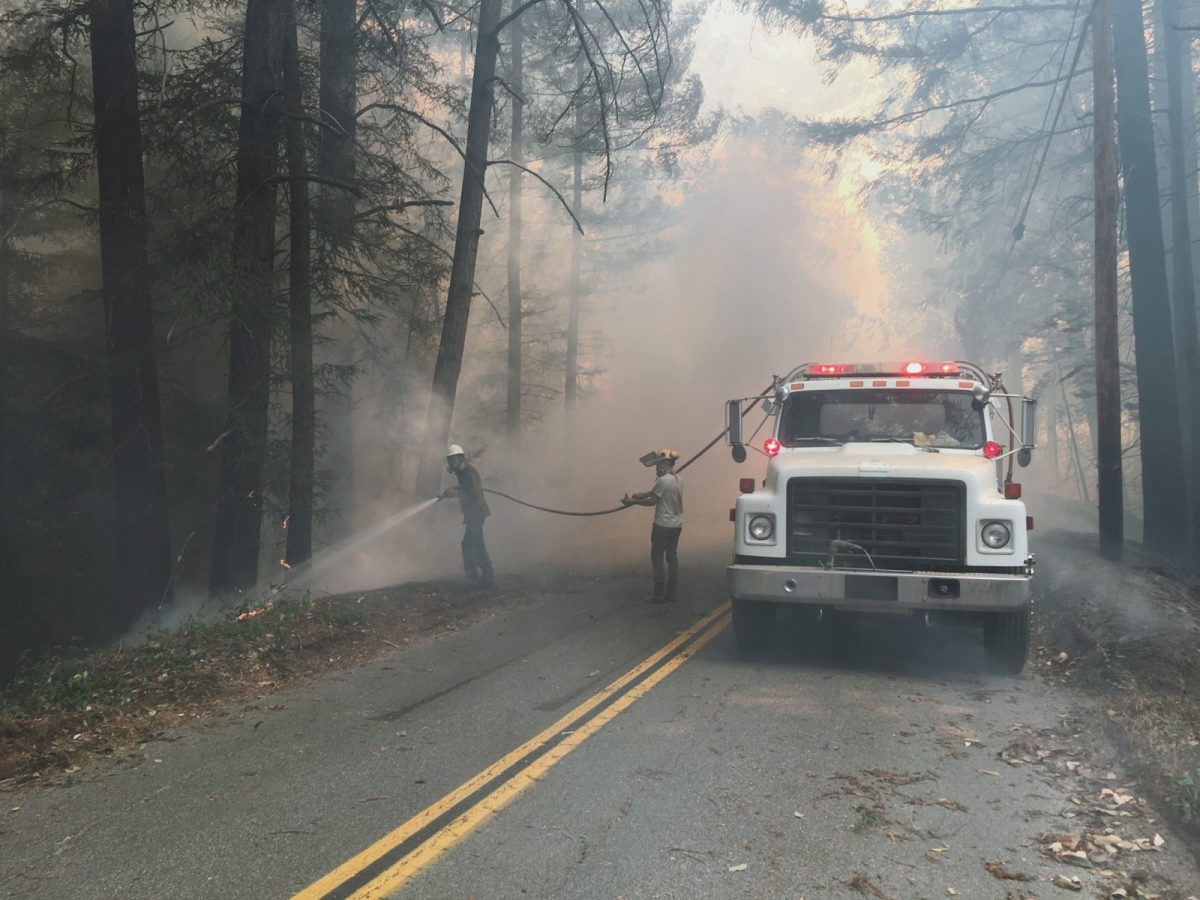 "I've never been in any big fires, I didn't know what to expect, but my two buddies have done wildland firefighting work. They have their certification, they're rugged dudes I trust, and with my knowledge of the land, between us, it gave me a pretty high level of confidence. The very first place we went to fight was about 3 miles from my house. The fire was creeping up the valley, and flames were climbing the big trees, canopy-style. My first experience, I jumped right into 30- to 40-foot fire, it melted my boots right away. The fire-generated wind is so strong, it's just throwing embers that are bouncing off of you."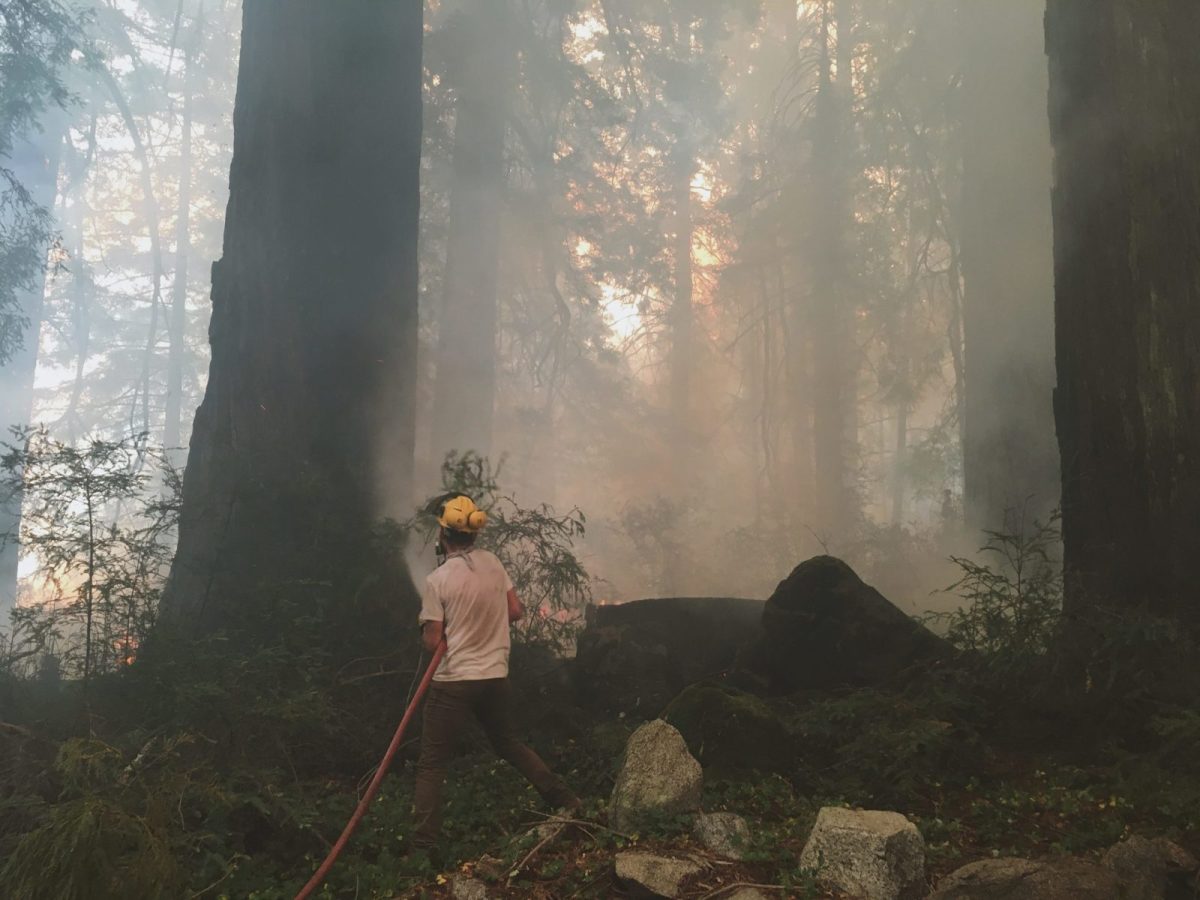 They trudged through heavy poison oak and underbrush to cut fire lines, and used the truck's pump and hose to put out spot fires burning close to homes. Estes said they were able to directly save a half-dozen homes in his community, then retreated to another zone, and held back flames threatening to jump Pine Flat Road.
"That was the scariest moment," Estes said. "It was raging twice as intense, luckily I now had that experience of being near that wall of fire, so I felt more comfortable with it. We rolled up and it was coming up aggressively. We knew if we didn't stop it, it was going to be in our neighborhood. At that point, as the crow flies, you could throw a football to my house."
By stopping it at the road, Estes estimates they protected at least 40 homes from potential damage, or worse.
"If you look at the fire map, we're an island—there were no homes lost," he said.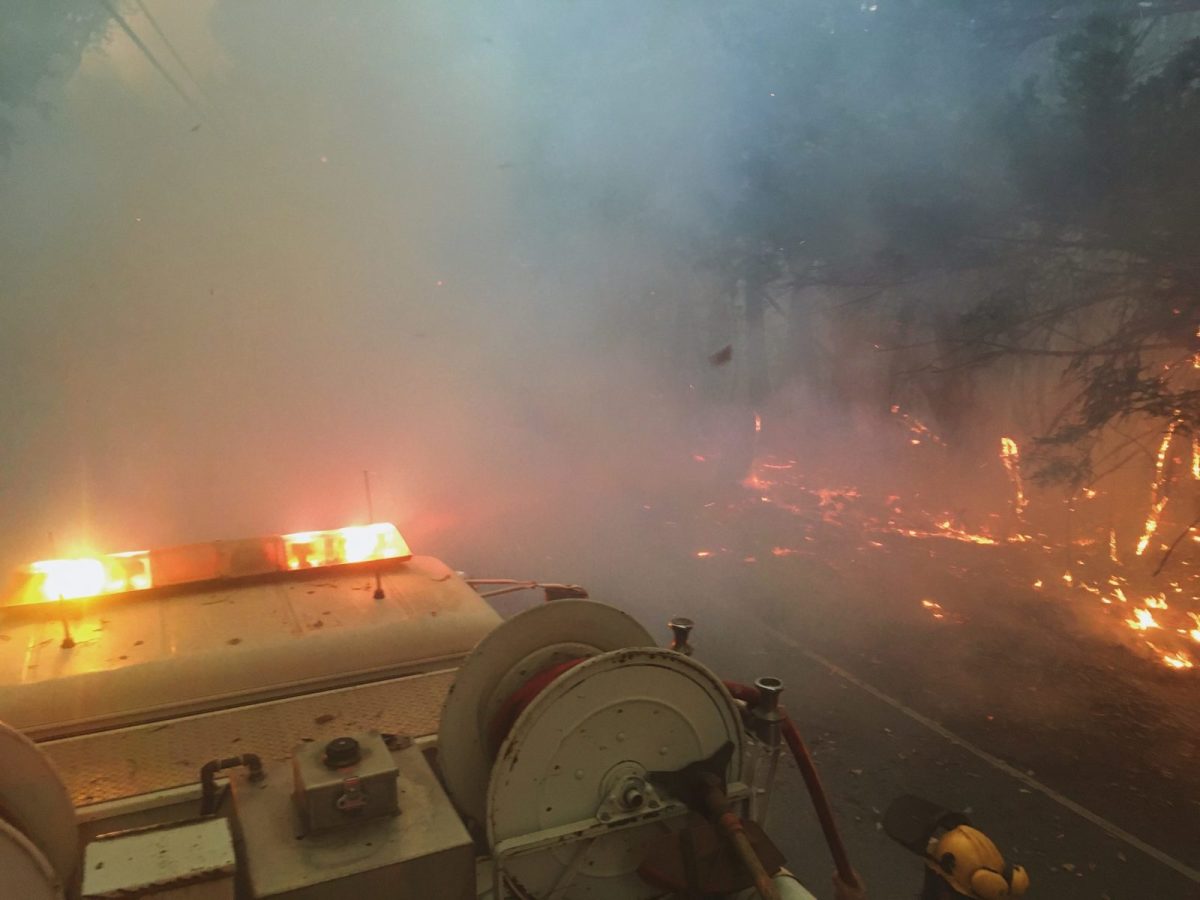 Estes stressed that their crew involved a number of community members with extensive firefighting experience and they were all watching weather forecasts closely. They had multiple exit strategies in place at every location where they fought, and only decided to go back into Bonny Doon with the knowledge that the situation was primarily a slow-moving, non-wind-driven ground fire, growing at a pace of only about a foot an hour. Also, he added, no citizen firefighters were injured in Bonny Doon.
As of Monday, the 86,500-acre fire was 80-percent contained, and had burned nearly 1,500 structures, more than half of which were residences. The damage to the land is still being assessed, but many trails have either burned or were cut into fire breaks, and the popular Big Basin Redwoods Park isn't expected to re-open for at least a year due to the damage it sustained.
Estes was still processing his emotions from the fire when we spoke, nearly a week after he left the frontlines; the adrenaline was gone, but uncertainty lingered about when he and Malsbury would be able to get back home and assess the damage their house did sustain, as well as start helping nearby friends and neighbors rebuild.
"The hugest silver lining to this has been the community coming together, not just the bike industry, but the broader community. There's so much positive energy," he said.
The CZU fire affected dozens of industry folks, and several lost their homes. There are multiple ongoing fundraisers in place to help these folks. Details can be found HERE.
For access to exclusive gear videos, celebrity interviews, and more, subscribe on YouTube!