It's no secret that Southern California has seen a rise in shark activity, encounters and even attacks in recent years.
Needless to say, all of this activity has people talking. And with new technology out there (e.g. drones and GoPros), going out and capturing footage of these prehistoric creatures has never been easier, and is creating a lively buzz all over the internet. Given peoples' ever-present fascination with sharks, the Orange County Register decided to set up an event to address what all the talk has been about.
Thursday evening, the Register hosted a panel discussion in Dana Point, California called "Shark Stories." Mediated by the OC Register's beach reporter Laylan Connelly, it was a discussion about all of the recent shark activity in the L.A., Orange and San Diego County areas.
The panel included the director of Cal State Long Beach's Shark Lab Chris Lowe, David McGuire from Shark Stewards, professional surfing legend Ian Cairns, shark attack survivors Leeanne Ericson and Maria Korcsmaros, as well as the heroes who rescued them, Dusty Phillips and Newport Beach Lifeguards Mike Ure and Andy Matsuyama.
It was certainly an evening of "Tales of survival, science, conservation and mitigation." Here are a few things that we learned from the event.
Why Temporary "Hot Spots" Exist
Chris Lowe: Why this beach? Why are they here this summer? One of the things we've found from historic fishing records are that places off Santa Barbara, Ventura, Santa Monica Bay, Huntington Beach, Dana Point, San Onofre, are known historic "hot spots." Commercial fishing records dating back almost 100 years have records of juvenile white sharks being caught at all those locations.
When we first looked at that data, we thought maybe they were biased … until we started to tag. Once we started to tag sharks, and we had receivers out at all these locations, we started noticing that sharks would hit a "hot spot" location, and they would spend anywhere from 40 to 100 days at that beach, non-stop, day and night, swimming along a half-mile stretch of beach. And then all of a sudden, they would hopscotch from one "hot spot" area to another.
When they disappear, we don't hear from them for about a week, and then they'll show up at a [another] "hot spot." The next time they move from that "hot spot" (that it took them a week to get to) they will go back to the "hot spot" that they came from in 5 hours. So it looks like once they learn how to get between these spots they make that transit really quickly.
It's almost like they're kids and they're learning their neighborhood. Once they learn their way around, they can get around really quickly.
Shark Fin Soup and the Shark Fin Trade
David McGuire: I grew up here and surfed with sharks. And we didn't see white sharks. We saw a lot of blue sharks, a lot of threshers, a lot of makos, and now those are disappearing from being over-fished or "finned."
"Finning" is really a symptom of over-fishing in our oceans. Almost all of our large predators are being fished out, as much as 90 percent. The shark fin is associated with prestige, wealth and honor which began with the Song Dynasty in 1000 A.D. with this one emperor. Him and his buddies ate shark fin soup for 1,000 years, until the past two decades … Now the supply cannot meet the demand of this luxury of shark fin soup. It's served at banquets, prestigious occasions, it means honor, it's about face, and so too many people are eating this dish. And too many sharks are getting killed.
How Difficult It Is Getting Back In the Water After Being Attacked
Leeanne Ericson: I still do [have reservations about getting in the water]. Even when I was out in Hawaii and I was snorkeling in only 3-feet of water, I'd have to keep telling myself "You're fine. You're fine. You're fine. If you had to you could stand up and walk all the way back to shore." I mean, the coral out of the corner of my eyes was putting off shadows … It was hard. It's still hard. Even thinking about going out over there [Hawaii] gives me anxiety, let alone anywhere over here.
Maria Korcsmaros: I was able to get to my triathlons that I love to do within 5 months. I was able to do the race I missed within a year. A lot of that is motivation, as Leeanne will testify. It takes a strong mindset to say "I gotta get back on the horse. I gotta get back in the water. I gotta get back to things that I like to do." It kind of tears me up just talking about it, because it took a lot of effort. But it was worth it. We do look at things differently now, as survivors.
Using Genetics to Figure Out Where Sharks Are From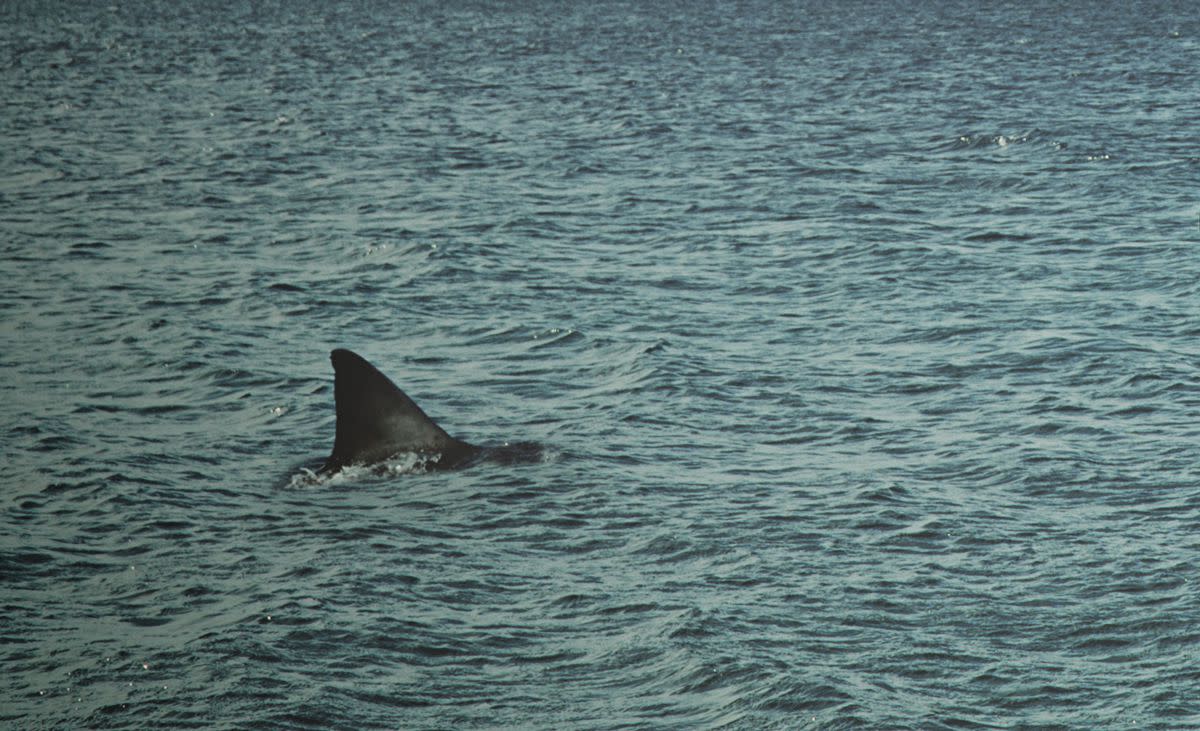 Chris Lowe: For those sharks that we can tag, we can take a small tissue sample and we can look at their genetics. And because my colleagues are studying adult white sharks at Farallons, Año Nuevo and Guadalupe Island they all have tissue samples. So what we're going to start doing is collaborating. So we can use genetics to figure who's their mommy and daddy, and who is related to who. So using this new technology, we'll be able to do that.
But we have a better way … Now, we can take a water sample – because all animals in the water sluff off cells that have DNA in them – and we can filter that and test for white sharks in the water. Not only can we tell if a white shark is present or not, but we can tell how many white sharks are present by the amount of DNA in the water.
For access to exclusive gear videos, celebrity interviews, and more, subscribe on YouTube!