Tima Kuleshov is not your typical kid. The 4-year-old Ukraine native started riding a bike without training wheels before he was 2, and only a few months later he graduated to dirt bikes and motorcycles.
RELATED: 4-year-old girl drag races her Power Wheels better than you drive your car
Now at 4, he's a legit motorcyclist with some astounding skills.
Handling a motorcycle better than most adults can, it's pretty awesome to see this little tyke ripping around the dirt or pavement. Regularly racing children older than him, Kuleshov is like a mini Evel Knievel.
Not just into two wheels, he's also a big skier and loves trampolining.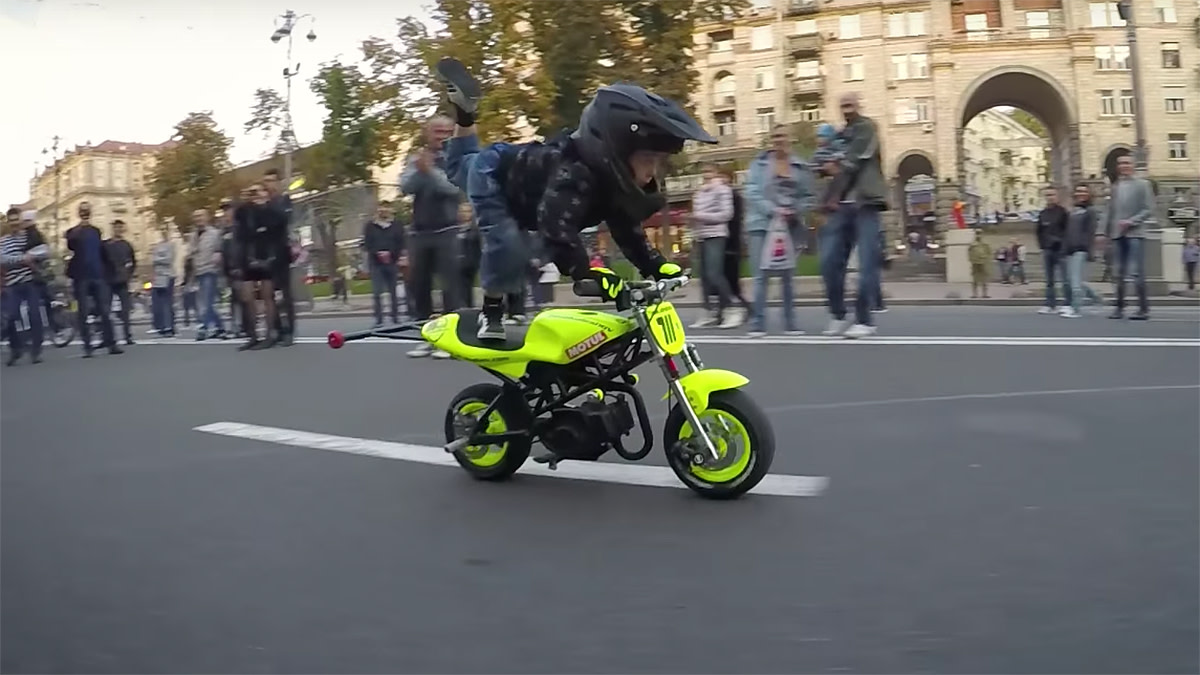 For access to exclusive gear videos, celebrity interviews, and more, subscribe on YouTube!