While there is a plethora of beautiful, quaint, charming mountain towns throughout North America, many young outdoor enthusiasts crave a more dynamic cultural experience while still having access to world-class terrain. Thankfully for those who are interested in a diverse scene, we've found five thriving communities that offer the very best in art, music, food and, most importantly, fresh turns.
Seattle, Washington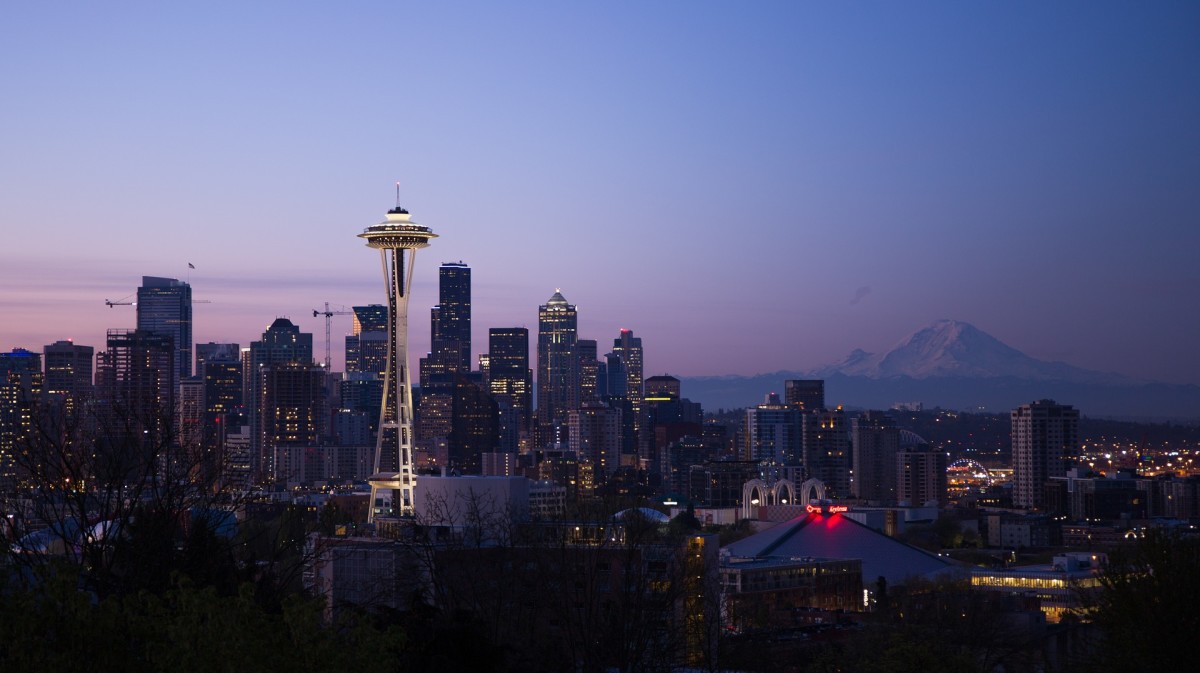 Seattle is always evolving. Thanks to the current economic boom, the housing market is starting to resemble that of other tech hubs like Los Angeles and San Francisco, but one visit to the Emerald City makes it easy to see why people want to live there.
The city is flanked by the craggy North Cascades and the Olympic Mountains, with legendary ski resorts such as Mount Baker and Stevens Pass nearby. Home to one of the most robust independent music scenes in the world, some of the most sought-after restaurants and a bustling arts community, Seattle is a premier cultural destination with some of North America's most pristine powder within an hour's drive.
Denver, Colorado
The Mile High City has always been renowned by mountain enthusiasts, but it's really gained cultural relevancy over the last decade. Home to a number of incredible craft breweries, epic music venues like Red Rocks and a thriving art community, Denver is a hotbed for hip outdoorsy types.
While the city sits a couple of hours away from resorts like Vail and Breckenridge, most of the young startups based in Denver will let you skip a day of work when the snow is excellent.
Vancouver, British Columbia
Western Canada's crown jewel, Vancouver, British Columbia, is the perfect place to call home if you value culture as much as powder. While it's within reasonable proximity to Whistler Blackcomb, you don't have to make the two-hour trek up the Sea to Sky Highway to score insane powder turns, as Mount Seymour is a mere 18 miles from the city center.
Vancouver is also home to a rich cultural community, as many artists, musicians and makers call the place home. The trendy and dramatically beautiful city has drawn some of the most talented restaurateurs and coffee roasters/brewers, making it the perfect destination for those who prioritize high-quality eats post-shred.
Portland, Oregon
There is a reason that Portland, Oregon, is home to some of the biggest and most prominent brands in the outdoor industry: It boasts elite-level restaurants, bars and coffee shops while being located just an hour-and-a-half drive from deep powder at Mount Hood, Timberline and more.
Portland has a unique culture, and it has spawned an eclectic array of artists, musicians, content creators and entrepreneurs. The City of Roses is also a heavyweight in the craft-beer scene, so if you enjoy an artisan microbrew, access to nature and a progressive community, make Portland a priority.
San Francisco, California
While the tech boom has certainly affected the cultural capital that was once the pride and joy of the Bay Area, San Francisco is still one of the world's foremost creative epicenters. While not immediately thought of as a ski town, there are not many cities in North America that offer access to such a deep cultural experience within a few hours' drive to unbelievable powder in places like Lake Tahoe.
You can grab boutique coffee and pastries in the city for breakfast and be skiing knee-deep powder by lunch. San Francisco hosts everything from one of the West Coast's most dynamic art scenes to some of the country's best restaurants; if you seek powder and culture, SF is an all-time choice.
More ski travel from GrindTV
5 best ski resorts for scoring September powder
The secrets of skiing in Chile
A skier's guide to couch surfing
For access to exclusive gear videos, celebrity interviews, and more, subscribe on YouTube!