September, for many North American ski and snowboard enthusiasts, is a month of anticipation as the doldrums of summer slowly give way to fall. As the temperature changes and the excitement of the oncoming winter fill mountain towns with a vibrant energy, many shredders are filling their yearly powder quota below the equator.
Experiencing a new culture while exploring a new mountain range is enough to motivate most, but add in the possibility of riding waist-deep powder in the fall and it's easy to see why traveling to the southern hemisphere is a must-do trip for many mountain lovers. If you're looking for the perfect September getaway, then add one of these resorts to your bucket list.
Valle Nevado, Chile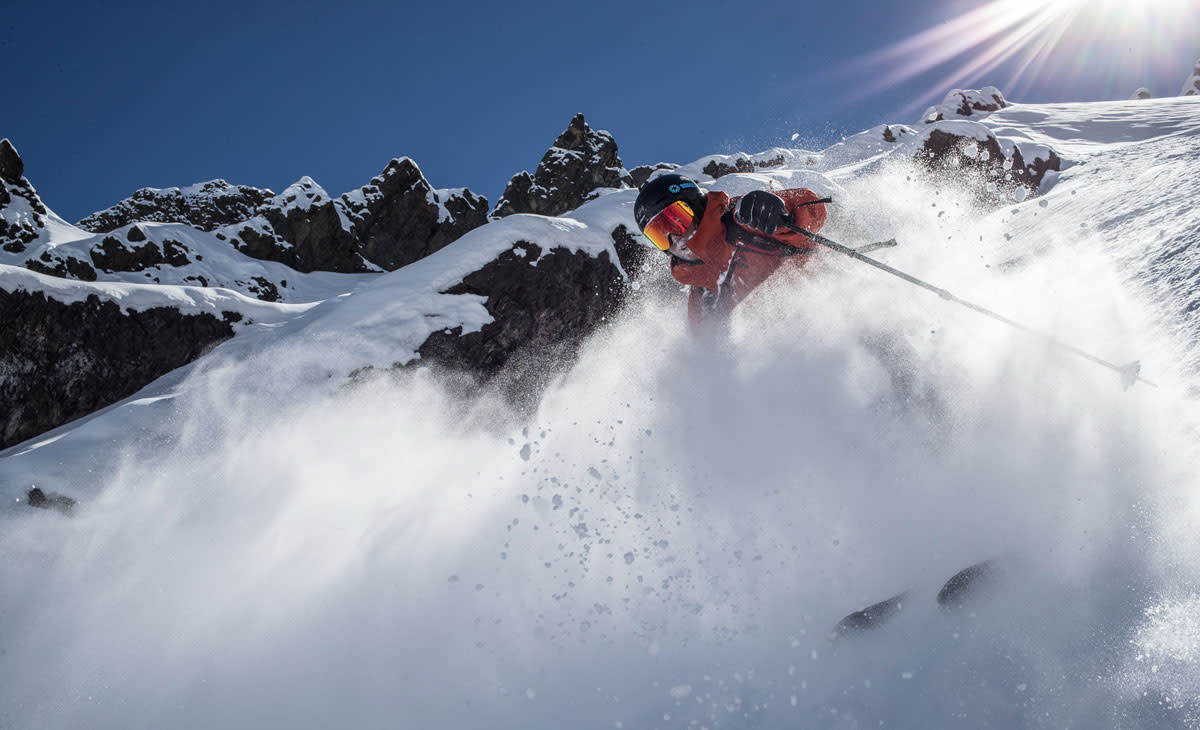 Valle Nevado is a dream destination for any true powder enthusiast and can boast some serious snowfall throughout September. It's accessible for day trips from Santiago for the truly budget conscious, but the on-hill lodging is world class, with the resort perched 10,000 feet above sea level in the Chilean Andes.
The ski area is nice without feeling stuffy, and the snow is all-time when storms come rolling in off of the Pacific. When a big system unloads on the Andes, ride in-bounds until it's tracked out and then dip into your savings account: Valle Nevado offers some of the best heli drops in the world.
Las Lenas, Argentina
One would be remiss to visit South America in September and not make time for Las Lenas. Renowned for its steep and deep terrain, it's one of the most highly regarded ski areas in the world. The Marte lift is a powder lover's dream come true, as steep bowls and chutes abound from the drop-off point.
Getting to Las Lenas from Buenos Aires is easy and it's a short flight from Santiago, so if you're already planning a trip to Chile, add Las Lenas to your list.
Portillo, Chile
If you are looking for immense beauty, all-inclusive service and epic powder, then Portillo is a great choice. Situated a few hours north of Santiago, Portillo is a destination resort that is truly stunning in its landscape.
If a storm rolls through, you will have the option of both insane lift-accessed terrain and a lifetime's worth of backcountry options. Bring your avalanche gear, your powder legs and your camera, as you will likely enjoy some of the best runs of your life.
Nevados de Chillan, Chile
In the South Andes, precariously located on an active volcano, sits a powder paradise well known for receiving more fresh snow than anywhere else in Chile. Nevados de Chillan is far removed from the hustle and bustle of Santiago and offers incredible terrain. While the weather can be temperamental, when it's on, it is really on, so make sure you are comfortable in deep snow and have all the necessary safety equipment for backcountry riding.
There are a number of guide services that offer touring in the area, allowing for even moderate backcountry riders to find perfect lines.
Treble Cone, New Zealand
New Zealand is like Australia, but with fewer sunny beaches and more powder. While the country boasts a number of resorts, it doesn't get any better than Treble Cone. It's the largest and most prestigious resort in New Zealand, but it still takes powder skiing seriously.
Treble Cone is an elite-class resort in terms of terrain and snow quality and boasts the highest average snowfall in New Zealand. Start saving your money and find out why all the top pros make Treble Cone a priority.
More ski dreaming from GrindTV
The secrets of skiing in Chile
The cheapest season passes at places you actually want to ski
A skier's guide to couch surfing
For access to exclusive gear videos, celebrity interviews, and more, subscribe on YouTube!