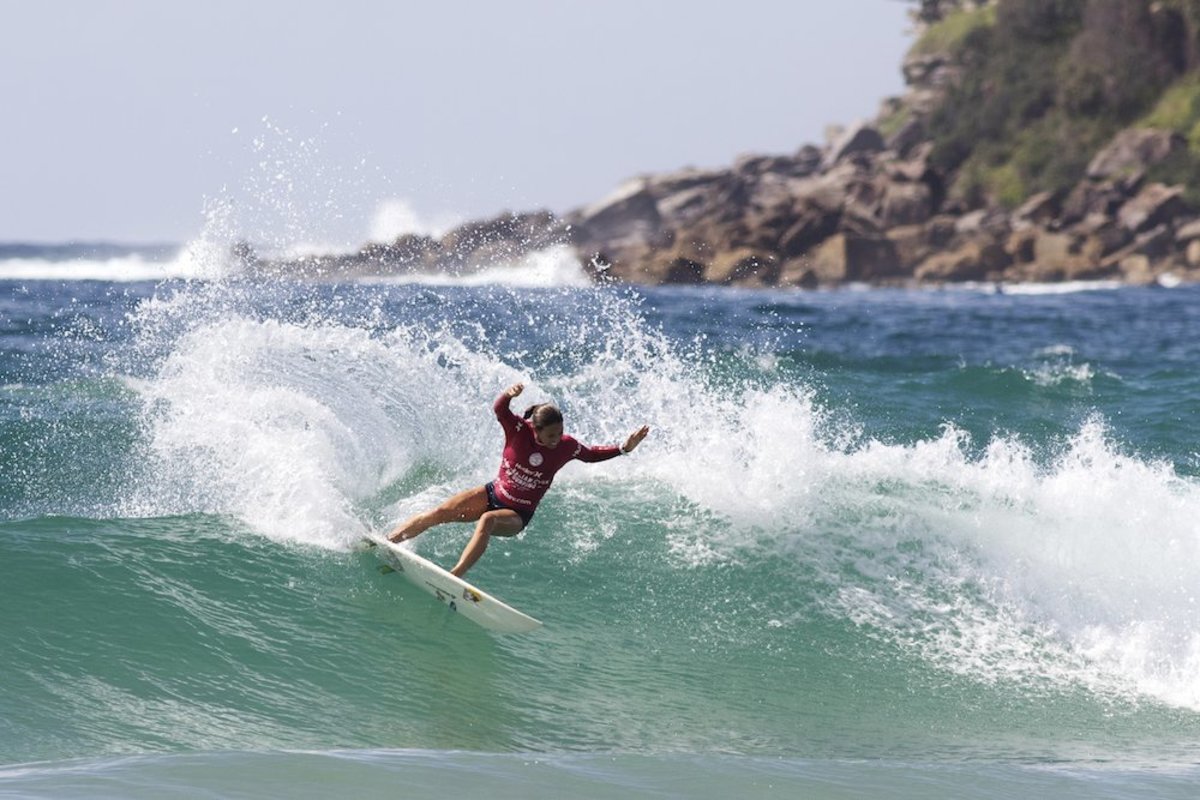 The best surfer never to win a world title is a title no surfer wants. Here are five surfers who, despite immense talent and phenomenal commitment, have all failed to win surfing's greatest prize.
Sally Fitzgibbons
The year 2014 ended in yet more world title heartbreak for Australian surfer Sally Fitzgibbons (pictured above). Going into the final event she was yet again in with a good chance of winning her first world title. However, a defeat in the quarterfinals ended her chances and landed her a record fourth runner-up spot, to go with her three consecutive seconds, in 2010, 2011, and 2013. Still, at only 24 (her four runner-ups have come in just six years on tour) and with an unrivaled passion and commitment to be the best, Sally should go on to win multiple world titles. Surely this bridesmaid label can't stick forever?
<iframe width=612″ height="412″ src="https://www.youtube.com/embed/IAaxluPqZLs" frameborder="0″ allowfullscreen></iframe>
Gary Elkerton
Gary "Kong" Elkerton was one of the world's best, most powerful, and charismatic surfers throughout the '80s and '90s. His successful and influential career was only tarnished by his failure to ever win a world title. Such was his determination to win, he dropped his famous nickname "Kong" and banned anyone from using it, as he feared it was affecting his reputation for professionalism.
He eventually finished runner-up three times, in 1987, 1990, and 1993. On two of those occasions he either lost in incredibly close calls or controversial interferences in the final decisive heats. Kong gained some retribution when he won an ASP Masters world title, but it is those close call world titles that still rankle.
Cheyne Horan
From 1979 to 1982 Cheyne Horan was a world title runner-up four times to his great rival Mark Richards. This was the formative days of pro surfing and even to this day many claim that many of Horan's losses were at best dubious and at worst outright travesties. In 1979, in Hawaii one of his heats was called in four minutes early; in the Bells final in 1981, it was universally agreed that he won the final against Simon Anderson but wasn't given the result by the judges. In both those years Horan lost the title by the slimmest of margins. Richards retired after his fourth world title, while Horan continued having a long and successful career, but never again coming close to winning it all.
<iframe width="612″ height="412″ src="https://www.youtube.com/embed/GkdiXaTC2yE" frameborder="0″ allowfullscreen></iframe>
Taj Burrow
Since Taj Burrow burst on the scene as spritely 17-year-old, a world title seemed inevitable such was his skill and progressive talent. Eighteen years later the West Australian has achieved everything in the sport, except a world title. He has 12 World Championship Tour victories, two runner-up trophies and has been ranked in the top five an incredible 12 times. He has made three signature, seminal surf vids, wrote a book, pushed what is possible (see video above), and is universally regarded as one of the most popular and electrifying surfers on the planet. In 2014 he ended up being rated eighth in the world, his worst result in a decade. Back on tour in 2015, this year could be the last chance he has to finally shake the best-surfer-to-never-a-win-a-world-title tag.
Dane Kealoha
We will perhaps never know what Hawaiian Dane Kealoha could have achieved if he hadn't retired from competition at the age of 25. Before that, from 1978 to 1982 he had finished ninth, fourth, runner-up, and third, and was respected as the best tuberider and most powerful surfer of his generation. In 1983, at the peak of his powers, the ASP banned surfers from competing in unsanctioned Hawaiian events. Kealoha ignored the ban, was fined, refused to pay it, and then was stripped of his ranking points. Bitter and angry, he retired, leaving the surfing world to wonder what could have been.
More from GrindTV
New app can alert beachgoers to sharks
Surfing's endangered and extinct waves
5 of surfing's gnarliest injuries
For access to exclusive gear videos, celebrity interviews, and more, subscribe on YouTube!