<iframe width="620″ height="412″ src="https://www.youtube.com/embed/KMHY5cEctRk" frameborder="0″ allowfullscreen></iframe>
Temper tantrums, meltdowns, throwing your toys out of the crib: Call them what you will, but surfing has seen its fair share of angry outbursts—usually on the contest circuit. Here are five of the best (or worst) we've seen.
Kelly Slater, Portugal 2014
It's a bit tough to include Kelly Slater in the best tantrums of all time. In a 20-year career, the 11-time world champ has perhaps never lost his cool, or his class. However, last year in Portugal an amateur video (see above) did the Internet rounds, showing Slater breaking his board angrily after losing in Round 3 at the Moche Rip Curl Pro. "I thought I was out, so I broke my board into three pieces and gave it away," he said calmly afterward. "It was unusual," Mick Fanning told GrindTV at the time. "I've been at every event with him for over a decade and never seen him break a board."
Victor Ribas, Maldives 2000
Victor Ribas was an intelligent, hardworking professional who reached a career-high ranking of No. 3 in 1999. In the Maldives in 2000, though, the pressure finally got to the usually genial Brazilian. Upset with an interference call, Ribas paddled to the shore, went up to the judges' tower, and threw a handful of coral rocks at the panel from close range. A photographer in the tower was injured and Ribas was fined for his outburst.
Jeremy Flores, Jeffreys Bay 2014
French surfer Jeremy Flores is known for his honesty and his passion, both of which spilled over last year at the J-Bay Open. Angered by what he perceived to be biased judging in his heat, he stormed the judges' panel and, in a five-minute verbal tirade, threatened the head judge with physical assault. Despite subsequent apologies both written and verbal, Flores was fined and suspended by the governing body's disciplinary committee and forced to miss the next three events on the Tour.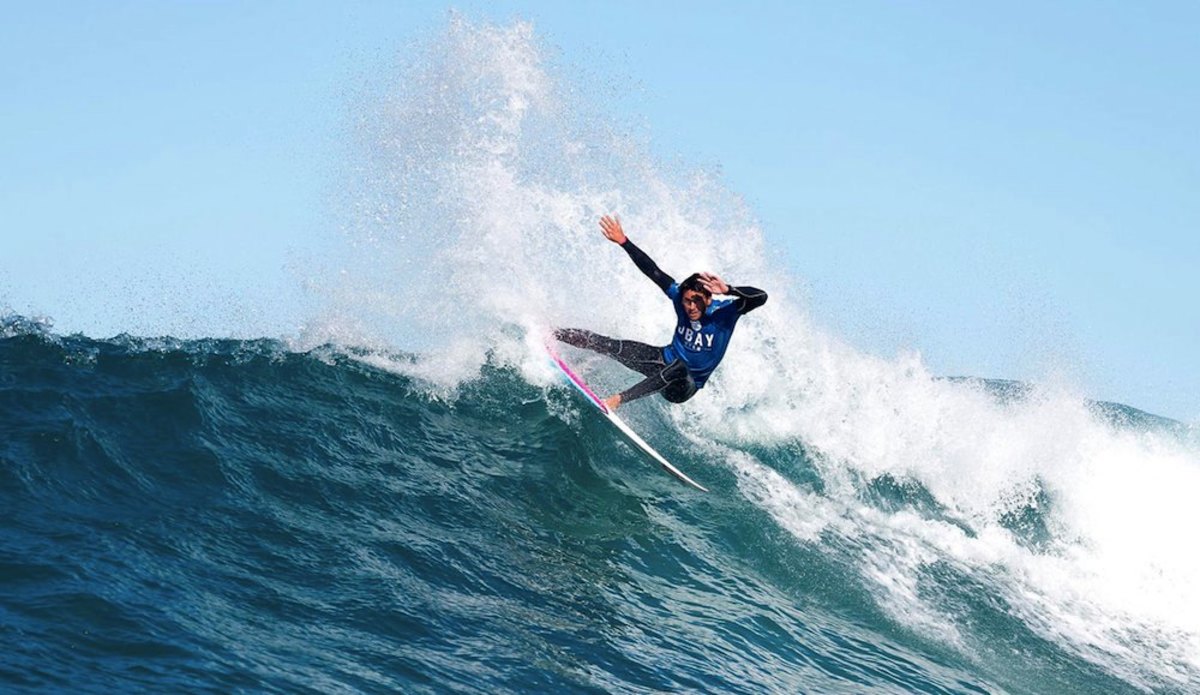 Mick Campbell/Andy Irons, France 2000
After losing to Mick Campbell in a heat, Andy Irons continued to verbally abuse Campbell while the two showered in the competitors' area. Campbell's response was direct and on target: He landed a fierce right hook on Irons' nose. Irons' response, where he tried to bash Campbo over the head with his board, only added to his humiliation. The scene was caught on video and went viral. Campbell scored the biggest World Surf League fine, but definitely won the fight.
Bobby Martinez, New York 2011
"First of all, I'd like to say, and the ASP are going to fine me, 'cuz I don't want to be a part of this dumb f–king wannabe tennis tour. All these pro surfers want to be tennis players." That was Bobby Martinez live on the webcast after a post-heat win in the Quik Pro New York. You can only imagine what he would have said if he had lost. Martinez was fined and suspended from the competition, which effectively ended his competitive career.
<iframe width="620″ height="412″ src="https://www.youtube.com/embed/MC4WQmc-O4k" frameborder="0″ allowfullscreen></iframe>
More from GrindTV
5 best surfers never to win a world title
5 treasured Eddie Aikau moments
10 surfers to follow on Twitter
For access to exclusive gear videos, celebrity interviews, and more, subscribe on YouTube!