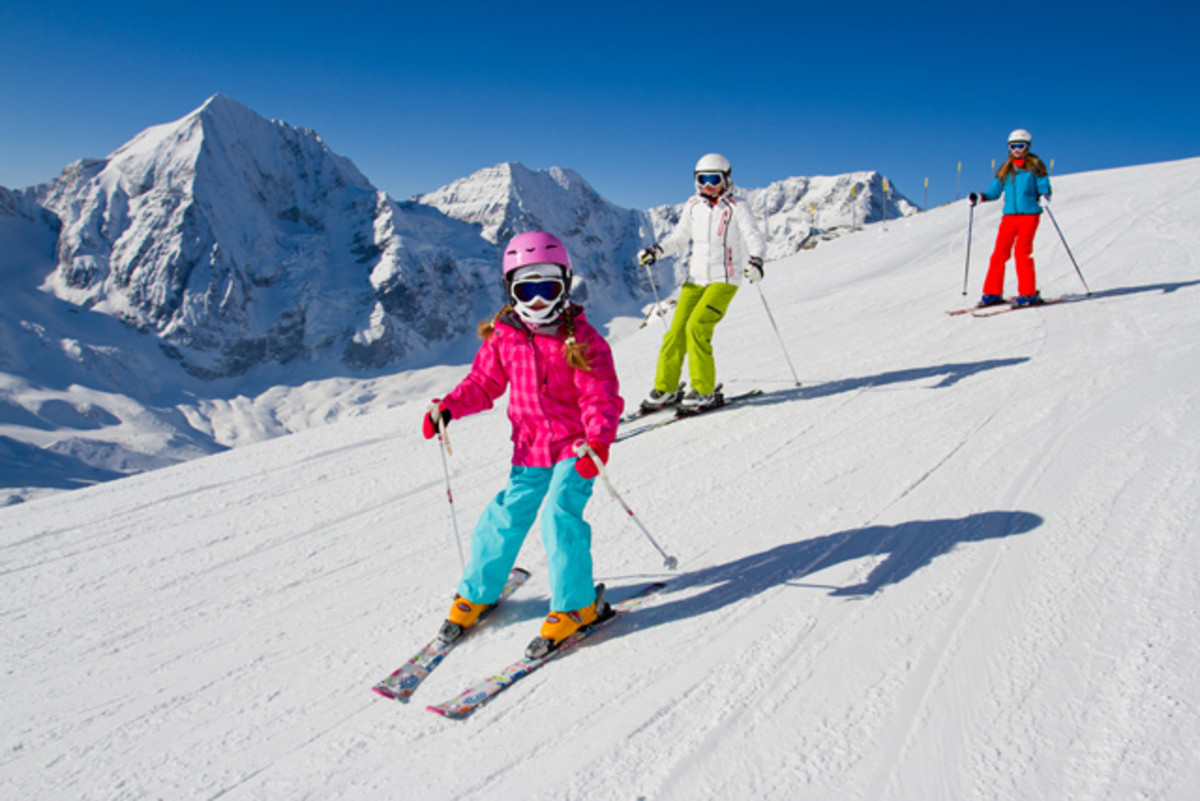 You've seen the billboard. The one with the pretty woman effortlessly turning her skis down the hill, while her laughing kids and unnaturally bronzed husband follow her trail. They make it look so easy. Yeah, well, we all know skiing isn't always like that.
In fact, learning how to ski can be a real drag filled with frustration, bumps, and bruises. But it doesn't have to be. Skiing is a sport that can be picked up by young and old alike, and a sport that can be enjoyed for years with the whole family in some of the most beautiful places on Earth. You just have to know how to get started.
With ski season just around the corner, here are five tips for beginner skiers looking to make the most of their weekend in the mountains.
Don't learn from a loved one; take a lesson
OK, the "take a lesson" advice is the oldest in the book, but, seriously, it will save your weekend, and in this case, your relationship. Learning from a loved one is great as far as trust goes, but when it comes to patience, that's a different story. When frustration sets in, you'll be glad to have the helping hand of a trained professional rather than your superstud skier boyfriend or girlfriend. Additionally, look into package deals. Often you can get a lesson, rentals, and a lift ticket for a fairly reasonable price, so if your butt isn't happy, at least your wallet will be.
Don't look down at your tips
This is one of the hardest things not to do. All of a sudden there are two pieces of wood and metal attached to your feet and all you want to do is look down and make sure they don't cross, or worse, fall off. Well, this is when the real accidents happen. If you're looking at your tips, you're probably not looking downhill, and therefore you're probably not seeing that pack of ski schoolers up ahead or that big drop off to your left. Keep your eyes 10 feet in front of your tips, that way you can see the terrain in front of you, but also glimpses of your skis and any immediate terrain.
Find your favorite fixed lift and stick with it
Lifts are kind of scary. They come at you fast and they aren't the most forgiving things in the world, especially for those just getting their ski feet wet. But never fear—fixed lifts are your answer. These lifts rotate chairs between two belts, a fast and a slow, initiating the slow belt in the loading zone. That means the chairs on fixed lifts will slow down for you to get on, and then speed up to take you up the hill. Find one of these lifts on the trail map and stick with it until you feel comfortable loading and unloading. Believe us, it'll make the day a whole lot more enjoyable.
Bend your knees and turn up hill
It may not feel like it all the time, but you are ultimately in control of those two planks on your feet. By bending your knees you will increase balance and forces yourself to lean forward into your boots, providing more control over your skis. You are also more prepared to handle uneven terrain. Still, take things slow and, if you feel yourself gaining speed too quickly, arc your turns further up the hill. By turning up, you lose speed naturally instead of jamming on the brakes and potentially falling in the process.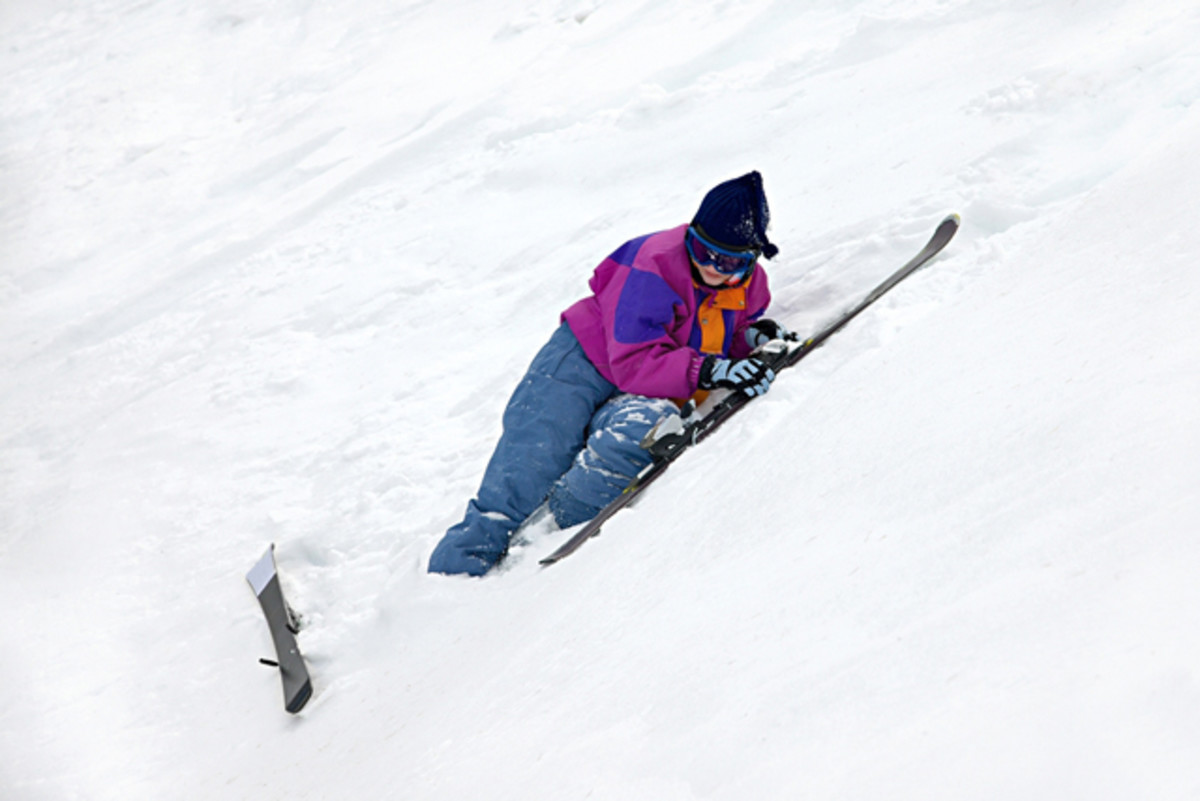 Stay away from the powder
Many would argue that powder is the best part of skiing, and for the most part they are correct—except for when you're getting started. True, soft snow is fun to ski through and fall into, but it is also heavy and will get you stuck more than half the time. Learn to ski on groomed trails where the pitch and surface are consistent. That way you can focus on technique first, and then move in to new terrain. Don't worry—powder will always be there. We just want to make sure that first deep snow experience is a good one.
Family tip: Bring your own lunch
You've already shelled out cash for a lift ticket, a lesson, and new rental gear, save yourself a few extra dollars (OK, like $30) and pack your own lunch. Make a sandwich, grab some chips, bring a drink, and store it in the base lodge to remove one more mountain headache from your day. Don't stress at the mountain—ain't nobody got time for that.
More from GrindTV
Catching up with Olympic darling Mikaela Shiffrin
Mountaineer Greg Hill talks surviving an avalanche
For access to exclusive gear videos, celebrity interviews, and more, subscribe on YouTube!