On Thursday, two-time reigning X Games snowboard Slopestyle gold medalist Mark McMorris told the Canadian Broadcasting Corporation that, despite suffering a severe femoral shaft fracture during a big air event in February, he expected to be back on his snowboard by August.
McMorris, who told the the CBC he wasn't even sure he'd ever snowboard again as recently as a month ago, is just the latest in a long line of action sports athletes who have overcome extreme physical injuries.
And while it remains to be seen whether McMorris will regain his world-class form (he only began even skateboarding again two weeks ago), it wouldn't be the first time an action sports athlete has recovered from what might seem like a career-ending injury to reach the pinnacle of their profession.
Below are five of the most notable instances of action sports athletes defying the odds and reclaiming glory after horrifying injuries:
Keala Kennelly, Big-Wave Surfer
Keala Kennelly is nothing if not fearless.
Despite retiring from the World Championship Tour in 2007 after a decade spent in the top 10, Kennelly continued to push the limits of women's surfing, opting for (much) bigger waves.
But in 2011 Kennelly was slammed face-first into Teahupoo's notoriously shallow and sharp reef during a legendary swell.
Kennelly had to receive 30 stitches to close the gash on her face and another 10 in the back of her head. So how did she respond?
By returning to Teahupoo in July 2015 to catch what many are calling the heaviest wave ever ridden by a woman:
That wave earned her the 2016 Pure Scot Barrel of the Year Award at the Big Wave Awards, making her the first woman to win in any open-gender category at the Big Wave Awards.
Jake Brown, Skateboarder
One of the heaviest images in X Games history was the sight of skateboarder Jake Brown flailing wildly in the air, some 45 feet above the floor of the 2007 X Games Skateboard Big Air ramp, before crashing to the ground like a brick.
Brown, who had long pushed the progression of big air skateboarding, had become disconnected from his skateboard while finishing the quarterpipe section of the Big Air contest, and suffered what commenter Tony Hawk called, "the heaviest slam we've ever seen."
After laying motionless on the floor of the ramp for several minutes, Brown was somehow able to get up and walk off with assistance. The fall had fractured his wrist, fractured a vertebrae, bruised his liver, bruised his lung, ruptured his spleen and given him a concussion.
Somehow, despite all of that, Brown returned in 2009 and 2010 to win back-to-back X Games Skateboarding Big Air gold medals, and even became the first skateboarder to land a big air ollie 720 in 2013:
Tanner Hall, Freeskier
In 2005, freeskiing star and noted marijuana enthusiast Tanner Hall suffered what is likely the most iconic crash in freeskiing history, coming up short while trying to land a switch cork 900 on the legendary 120-foot gap known as Chad's Gap in the Utah back country.
The video of Hall's crash gained viral notoriety for him screaming to his film team "My ankles are broken! My ankles are broke!" just seconds after knuckling the jump.
Hall was correct: He had in fact broken both of his heels and ankles in the crash. But despite doctors telling Hall he might never ski again after the crash, he instead came back stronger than ever, taking a year off to rehab before winning back-to-back-to-back in Ski Superpipe at the 2006, 2007 and 2008 X Games.
Carey Hart, Freestyle Motocross

Carey Hart is rightfully credited as being one of the most influential pioneers of the sport of freestyle motocross.
After (debatably) landing what many fans believe to be the first-ever backflip on a 250cc motorcycle at the 2000 Gravity Games in Rhode Island, Hart became the first person to attempt the feat in the X Games at the 2001 X Games in Philadelphia.
Unfortunately his attempt at X Games history ended horribly for him, as he came off his bike mid-flip, and fell 35 feet to the ground, breaking three ribs, his tailbone and shattering his right foot.
At the 2001 X Games in Philadelphia, Hart fell 35 feet during a mid-air flip, breaking three ribs and his tailbone, and shattering his right foot.
But Hart showed resilience, coming back to the 2002 X Games in Philadelphia and snatching the silver medal in Moto X Big Air by becoming just the second person to ever land a backflip after his rival Mike Metzger landed the trick at the same event.
Mat Hoffman, BMX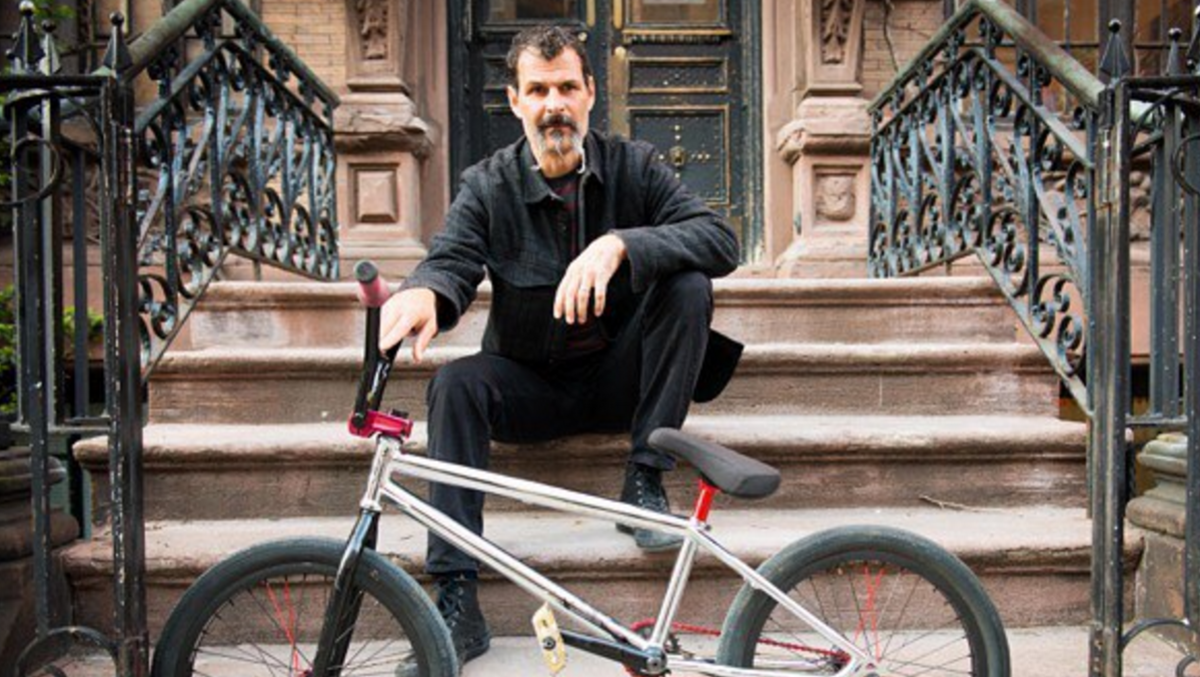 But perhaps the gnarliest injury he ever suffered was in 1993.
Widely credited with building the first-ever mega ramp, Hoffman was the first person to ever launch his BMX bike off a 21-foot quarterpipe that he built in his Oklahoma City backyard in 1991/1992.
Which is where he tore his spleen and technically died.
The story is insane, and is probably best retold by Hoffman himself in this ESPN the magazine interview from 2005:
One day in 1993, I technically died. I built a 21-foot halfpipe in my backyard and rigged a weedeater motor to my bike. After a few days I got 22 feet out of the ramp, highest I'd ever gone. But the motor made the bike off-balance and I crashed when I landed. I had no idea that my spleen had exploded….I lay down, and while waiting for the ambulance I started to feel thirsty. I stood to get a drink, but my heart stopped and I fell against a wall and passed out.

Once I was horizontal, my blood was able to pump again and I regained consciousness. The EMT arrived and checked me out, but he blamed his equipment when he couldn't find a pulse. My insurance didn't cover ambulance rides, so when the EMT said there was nothing seriously wrong with me-I think it was his first day on the job-my friends drove me to the hospital. The doctors ran tests and said, "Son, you have less than 20 minutes to live." … They removed my spleen, so I'm now seven ounces lighter and get drunk much easier. I was back riding in a couple of weeks.
Despite all the falls, the 44-year-old Hoffman is still riding to this day: Just last year, Hoffman teamed up with skateboarder Danny Way to break his previous personal record, launching off a 30-foot quarterpipe and getting roughly 30 feet above the ramp.
He ended up breaking his collarbone during that session.
More from GrindTV
Get your campfire blazing with these 10 natural fire-starting materials
The Zootility WildCard is the multi-tool that fits in your wallet
The Airbnb for sailing trips is here, these are 6 of their best adventures
For access to exclusive gear videos, celebrity interviews, and more, subscribe on YouTube!