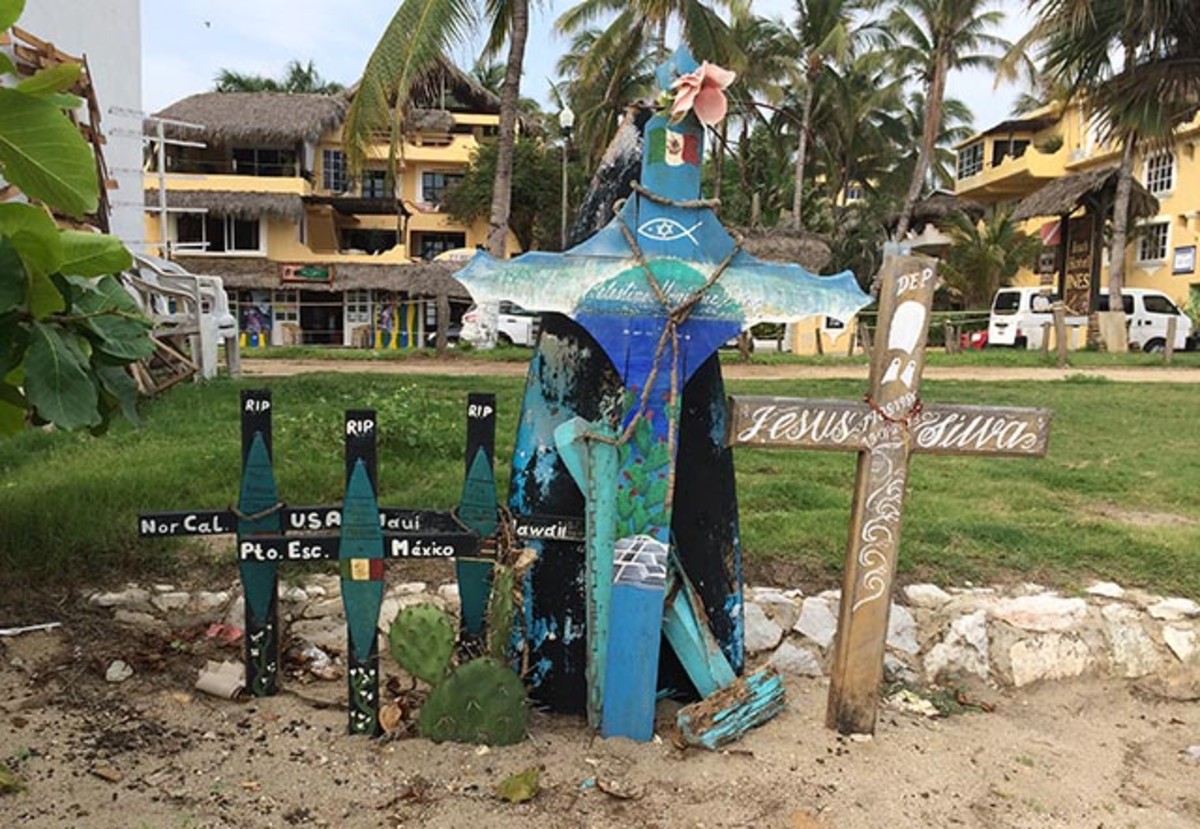 Allow us to preface this article with this: Surfing is not a particularly dangerous sport. You're much more likely to die on the freeway than while pursuing the passion of wave riding. That said, tragedy strikes the tight-knit surf community more often than we would like, and there are a handful of surf spots where dying is more likely than at others.
Regardless, surfers flock to these deadly waves in droves. It's the rush, the danger, and the sheer joy one gets from flying down the face of an incredibly large mountain of water that keep us coming back for more despite the odds — albeit minuscule — of that being that fateful last ride.
Teahupo'o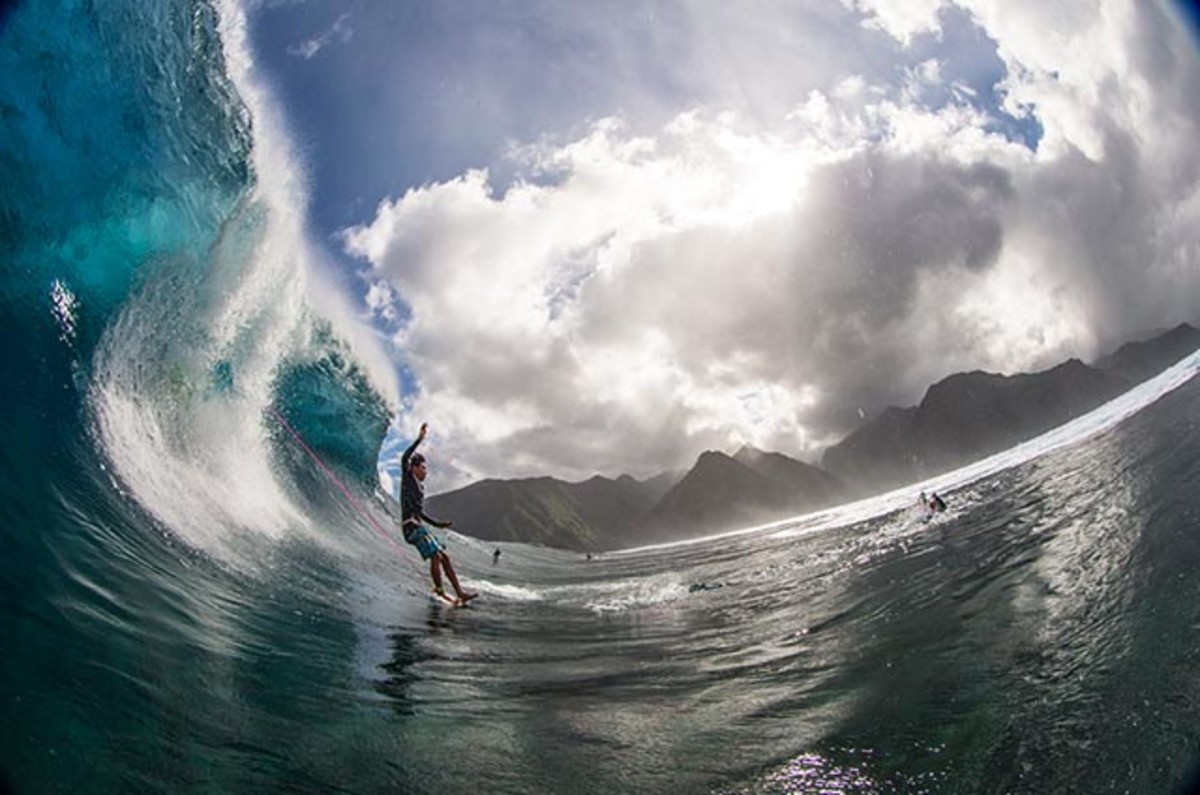 Despite the ferocity of Tahiti's most infamous wave, only one surfer has lost his life at
Teahupo'o
.
It was back in 2000 when local surfer Briece Taerea attempted to punch through a massive wave and was sucked backwards on to the reef. Others have been lucky to survive after colliding with the coral reef located a quarter of a mile off the southern tip of Tahiti. What makes Teahupo'o so dangerous is the sheer thickness of the wave — swells approach Teahupo'o out of incredibly deep water and are unimpeded by a continental shelf.
The result is a mutant of a wave that is oftentimes thicker than it is tall and breaks in mere feet of water over a live coral reef. Adding to the terrifying nature of the wave is local lore that harkens back to the days of tribal warfare and has "Teahupo'o" roughly translated to "chop the head" in English.
Mavericks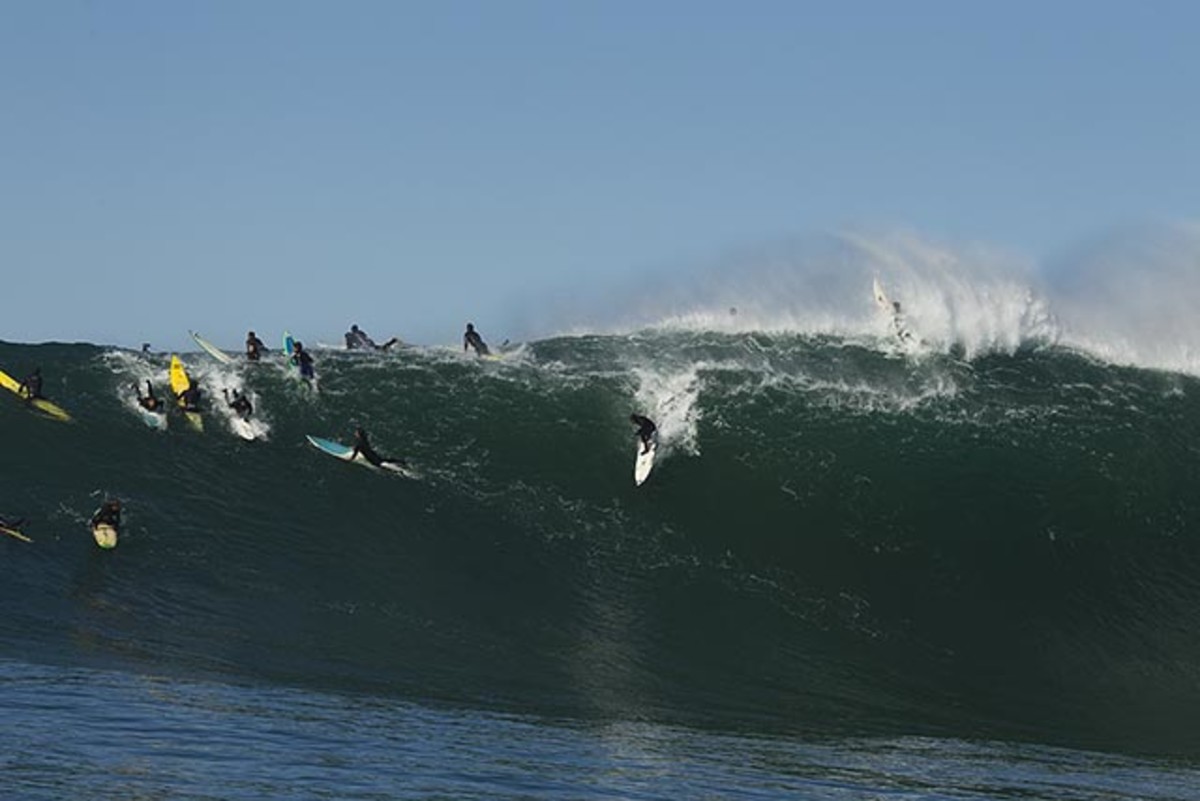 Located in northern California's "Red Triangle," so dubbed because of the number of great white sharks that frequent the area,
Mavericks
is much more likely to kill a surfer with its enormous, 20-plus-foot waves than with its sea creatures. 
An intimidating, ice-cold surf spot that breaks far rom the beach, Mavericks has claimed the lives of some of surfing's most accomplished big-wave surfers. Indeed, the surfing community was rocked to the core when big-wave surfer Mark Foo died while surfing Mavericks in 1994, and once again when Sion Milosky, one of the best big-wave surfers of his generation, passed away while surfing Mavericks in 2011. After Milosky's untimely passing, highly regarded surfer Mike Parsons theorized that when it's low tide at Mavericks, the wave has a tendency to hold surfers underwater for a length of time that can be deadly.
Waimea Bay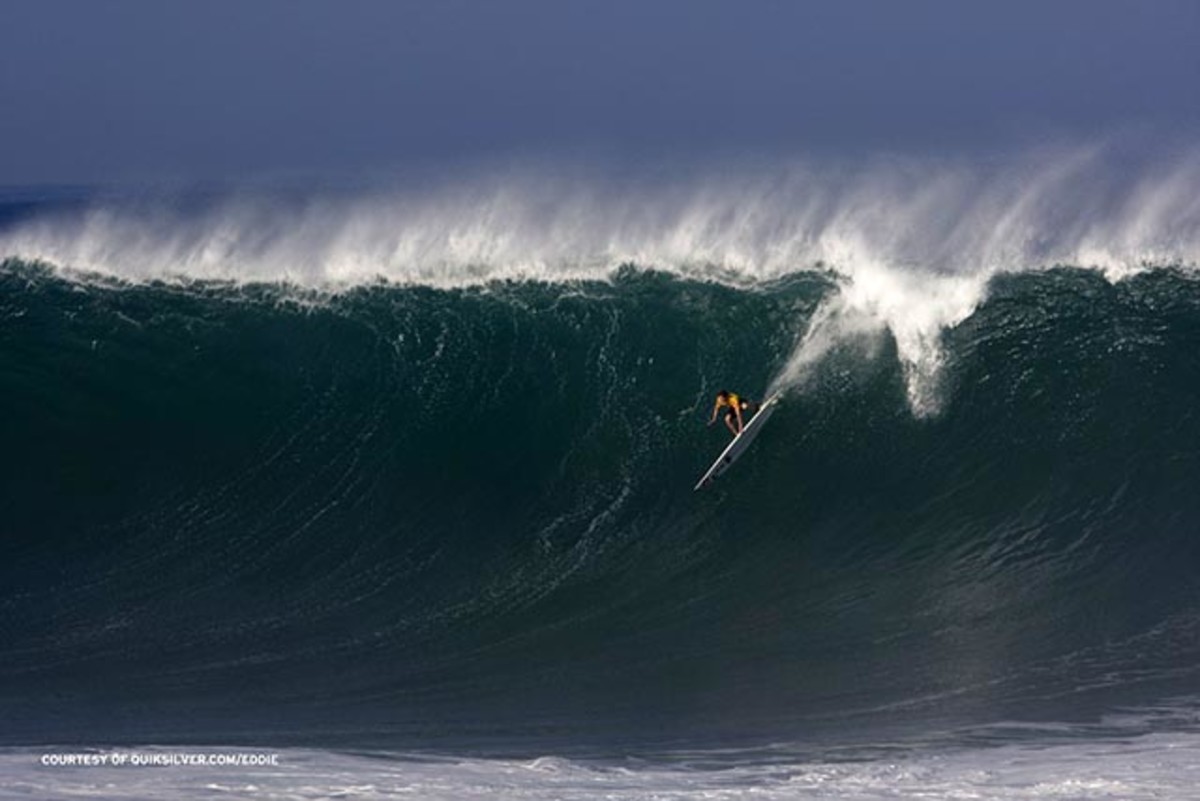 The granddaddy of big-wave spots is also one of the deadliest.
Waimea Bay
, located on the north shore of Oahu, saw its first surfing fatality way back in 1943, when surf pioneers Woody Brown and Dickie Cross got stuck in giant surf at nearby Sunset Beach and started paddling to Waimea Bay just so they could get in. Woody Brown made it, and Dickie Cross was never seen again.
Unfortunately, Cross wouldn't be the last surfer to lose his life at Waimea Bay. In 1995, up-and-coming Californian pro surfer Donnie Solomon died after getting caught inside what witnesses said was a wave well in excess of 20 feet (as measured from the back, which is traditional in Hawaii).
RELATED: Eddie Aikau: The greatest surf story never told
Puerto Escondido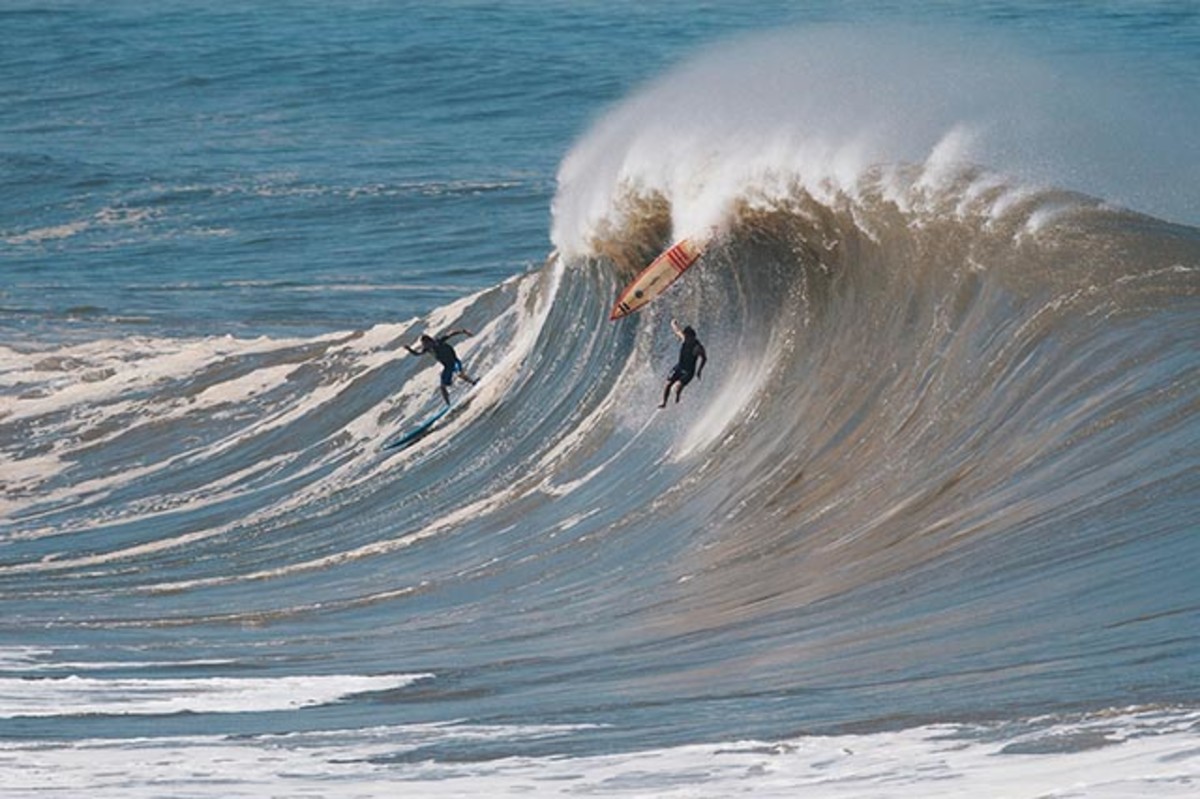 Dubbed the "Mexican Pipeline,"
Puerto Escondido
may be the only wave on the planet that has claimed the lives of as many surfers as the real Pipeline. And it's not just unknowing tourists getting swept off the beach like you hear of at other Mexican beach resort towns — some incredibly talented surfers have lost their lives while taking on Playa Zicatela, Puerto Escondido.
Unlike other beachbreaks, there's a massive submarine canyon just offshore of the break that funnels big south swells into a concentrated stretch of beach. What results is an ultra-violent wave that breaks over hard-packed sand.
Pipeline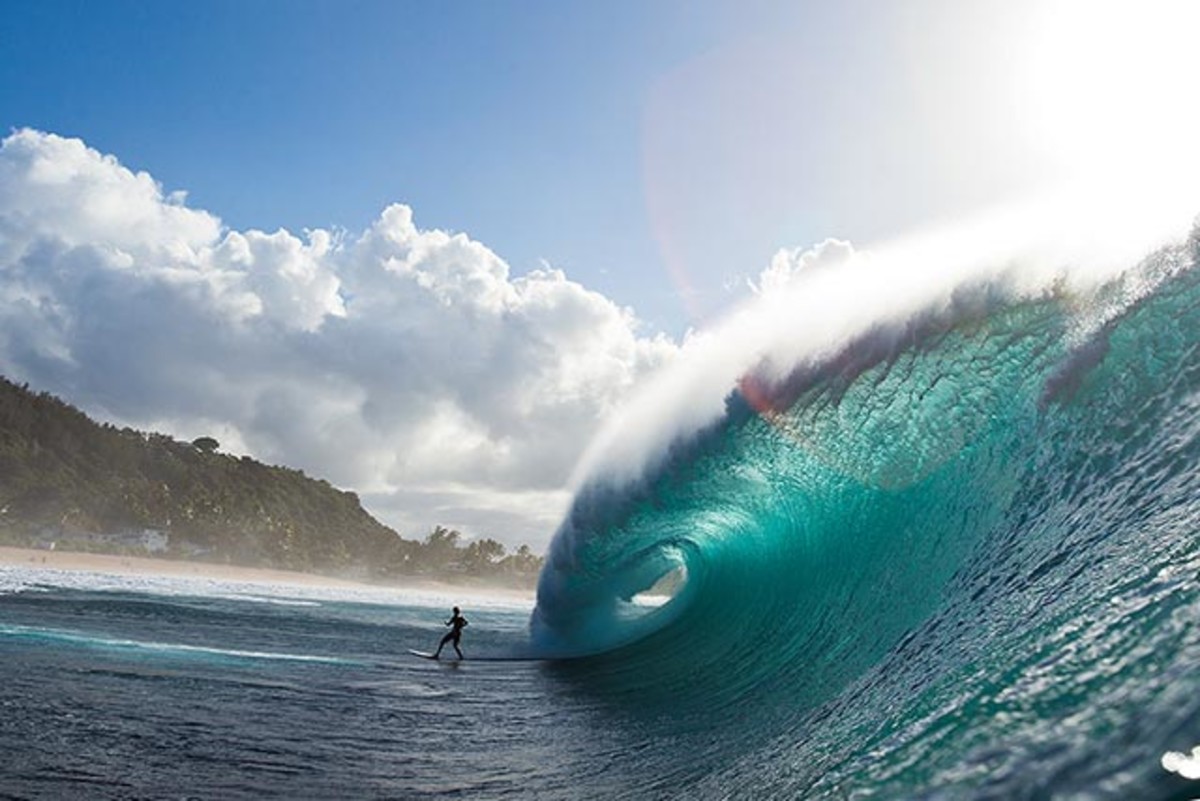 Located on the north shore of Oahu,
Pipeline
is the deadliest wave in the world.
Incredibly powerful waves break mere yards from the shore over a jagged coral reef that is broken up with deep crevices and spikes that can—and have—impale surfers. The wave has been surfed since the early '60s and casualties have occurred ever since. Professional surfer Malik Joyeux from Tahiti, bodyboarder Joshua Nakata, acclaimed surf photographer Jon Mozo, Puerto Rican surfer Joaquin Velilla, and Japanese pro surfer Moto Watanabe are just a few who have lost their lives while taking on Pipeline's perilous waves.
Ironically, the most dangerous days aren't when the swell is at its biggest, but rather when the swell is on its way up and waves tend to double up upon each other. Despite the risks, surfers from around the world flock to the north shore of Oahu every year specifically to ride Pipeline.
More from GrindTV
Why one coffee shop decided to sponsor athletes
Reasons why Shaun White might be more hero than zero
Laird Hamilton hosts first GolfBoard-only golf tournament
For access to exclusive gear videos, celebrity interviews, and more, subscribe on YouTube!