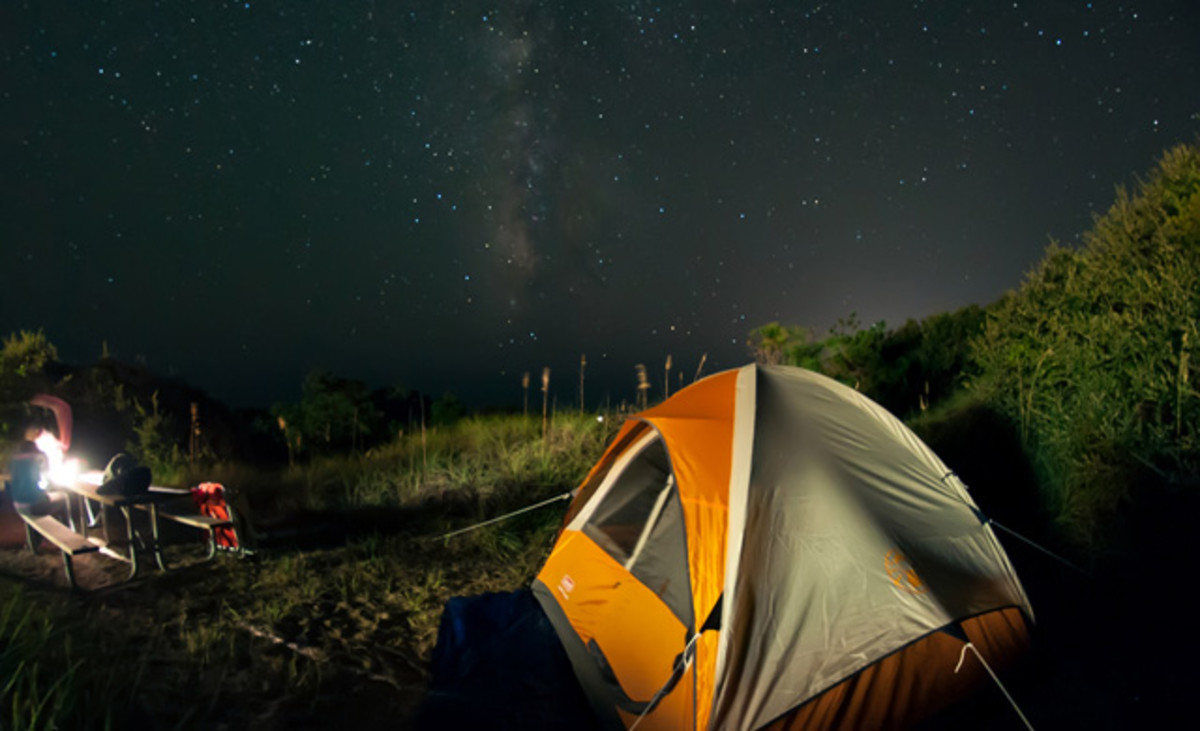 Since the first surf adventurers struck out, there's been a romantic link to being self-sufficient, living off the land (or ramen, whichever the case may be) and placing the flag in the sand, posted up to be the first one to paddle out. And at the end of the day, it's just steps back to the fire, the cooler, the stars, the tent and the talkin' story (and probably the bugs, villainous raccoons and a downpour.)
But it's a beautiful thing that satisfies the wanderlust inside us.
The East Coast doesn't have a whole lot left to be explored. I'm not saying there's nothing left, but you're not likely naming new spots over Memorial Day weekend.
That doesn't mean you can't still sleep under the stars this season. Maybe don't think of it as camping on a surf trip, but getting a few little waves on a camping trip. Bring small wave boards, have some other activities planned, check out the local fare — and if you luck into some morning glass, that's a bonus.
Here are five spots to camp by the break this summer: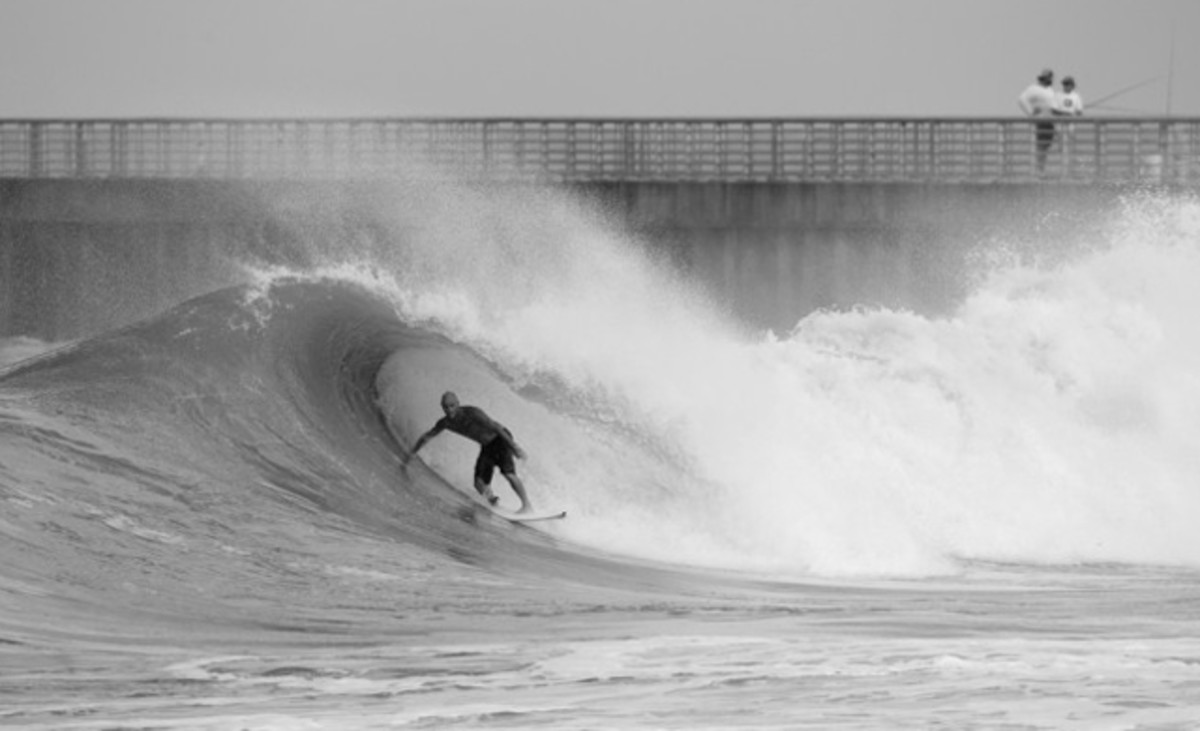 Camping in Florida during summer might be a bit of a challenge with summer average daily temps in the '90s. But in about seven minutes, you can be at Sebastian Inlet, the epicenter of Florida surf that has a way of turning one-foot Florida summer waves into … well, two-foot summer waves. And hey, more world championships have come from here than any other spot in the world, right?
Less crowded options are Bonsteele Park, Spanish House and Vero Beach or Melbourne are nearby. You can walk to a generic beach break, 25 minutes from your tent. Long Point Park Campground, part of Brevard County Parks and Rec, sits in a mellow, green little island in Indian River Lagoon, west of A1A, and you can camp right on the Intercoastal.
There are both tent and RV sites with water and electric. The fishing can be phenomenal in both the river and ocean, kayaking, sandy beaches and airboating are all options.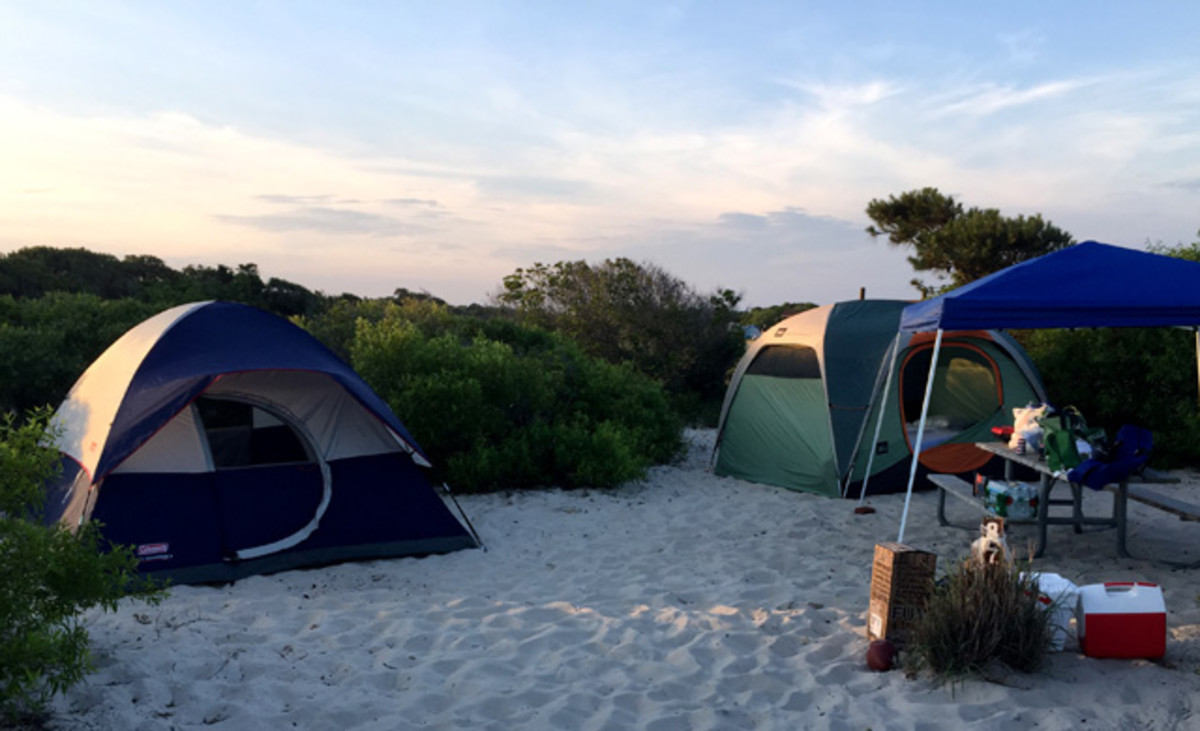 With 37 miles of mostly protected beaches, Assatueage is a beautiful option for the East Coast. Without any jetties, piers or other structure, there's not much to focus surf, but it can certainly get fun.
The draw is that you can literally camp right on the sand, which is rare, anywhere in the states. Assatueage is known for the wild ponies that have roamed these beaches and marshes since the 1600s.
The campsites are part of Assateague Island National Seashore. The sites on the ocean fill up quick. There are also "backcountry" sites for those who hike or paddle in, making for a more authentic experience. Ocean City, Maryland isn't far, although it's not exactly a cultural mecca. But as for outdoor options like paddling, fishing and biking it's ideal. And then there are the blue claw crabs!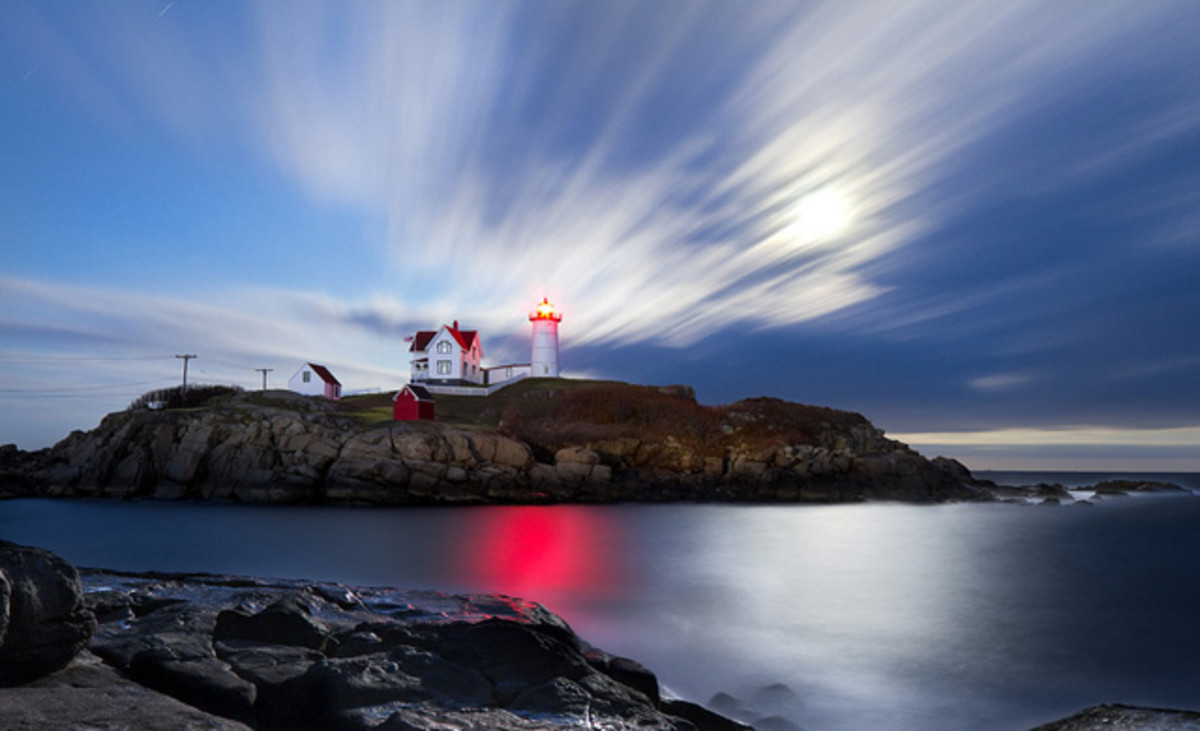 Of all these camp locations, Maine might just be the best for summer on the East Coast, as you're less likely to sweat out 12 pounds a night in a tent.
York, Maine is an absolutely charming little New England town that has developed an equally charming, if not overwhelming novice summertime surf scene. If there's a wave, you shouldn't have a problem grabbing it from the Canadian tourists.
Libby's Oceanside Camp offers one of the best views of any campground on the East Coast, sitting on a grassy bluff over the ocean. It's also the priciest (the oceanfront sites run $100 a night), but if you're looking for a view and being a short downhill walk from Long Sands beach, it's worth it. And the sites are long on amenities. 
Long Sands has some rocks and nicely formed sandbars within a cove that set up really fun, small surf. You'll also likely need a solid wetsuit, even through July and August. Days can be spent hiking the coastal woods, checking out the wares of local artisans, or just taking in all that New England charm. And at some point, maybe dipping something in drawn butter.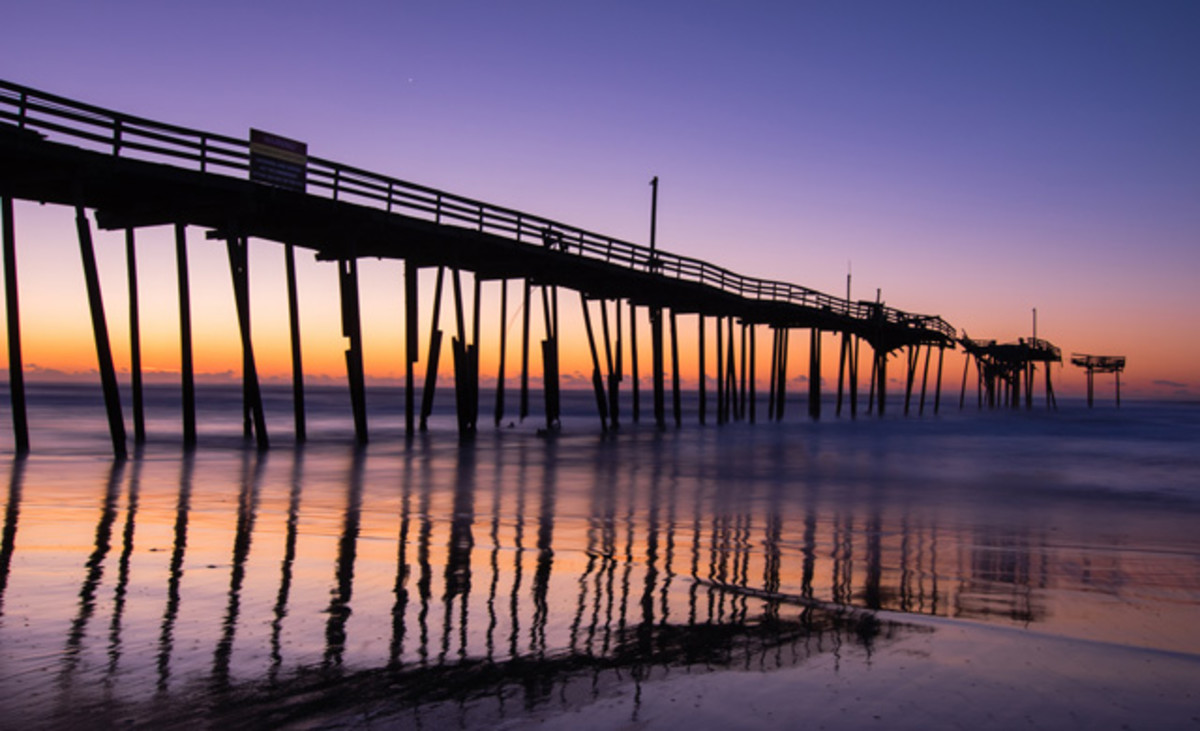 The Outer Banks hold a special place in most East Coasters' hearts. Not only does it consistently get the most power out of the Atlantic, but for many, it was their first surf trip. 
There are four different campgrounds within the park, spread over about 75 miles of coastline. But they are all very close to the beach. There are other campgrounds in the area that offer more protection and facilities, but you'll pay a bit more.
The four campgrounds are Oregon Inlet, Cape Point in Buxton, Frisco and Oacracoke (accessed only by ferry). The best for surf is likely Buxton, as it's closest to the Cape Hatteras Lighthouse, and there are several options depending on the wind. Of all these East Coast spots, this is probably your best bet to get a real wave in the summer, as Hatteras sandbars suck up any kind of swell in the Atlantic.
Strap some small-wave equipment to your racks and you will almost always find something to surf. But, when the surf is down, there are still endless alternatives on the ocean, beach and sound. The fishing is legendary. This is where you're really getting the elements, which is really cool … until the elements get you.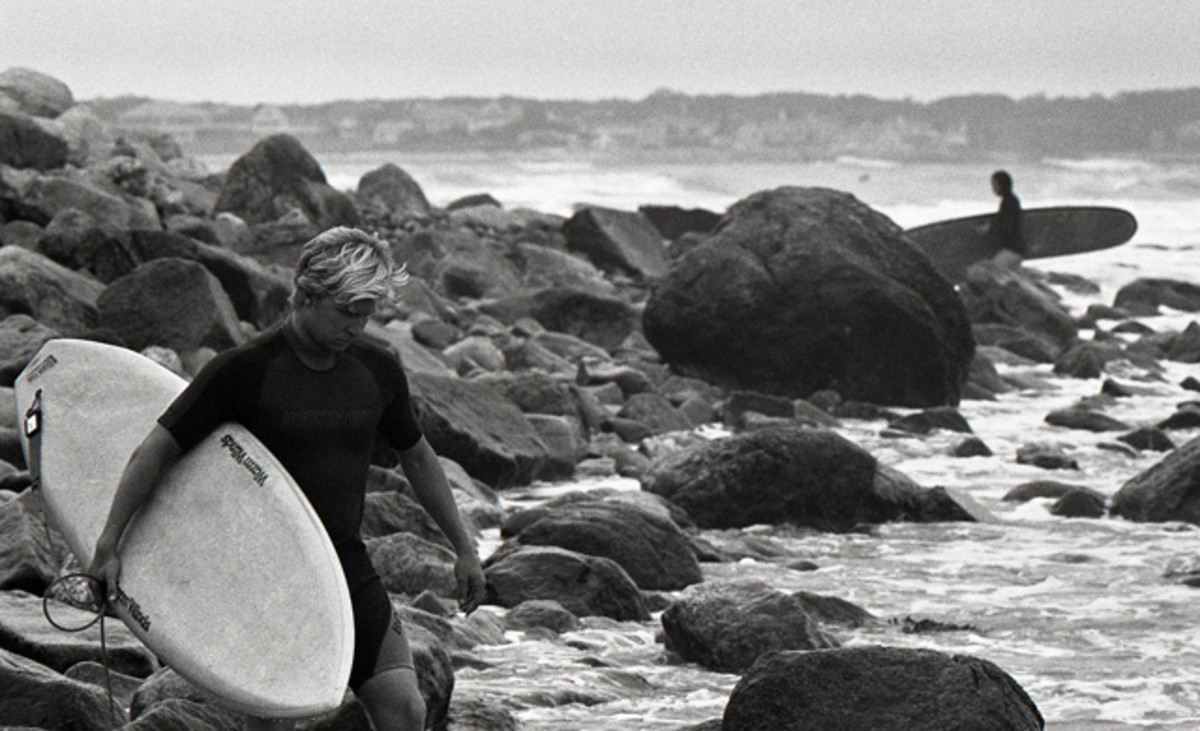 Gansett is a great spot, not only affording you access to some rocky coastline, but Newport is a great little town. The main surf options here are Matunuck, which offers several peaks with good wind protection and Point Judith, a point break that is something of an epicenter for the area.
Both can offer up clean, little peelers. With a summer windswell, you might luck into some cruisy little waves perfect for a longboard or a fish.
Fisherman's Campground is a gem of a spot with thick green grass, tent and RV spots. There are tons of nooks and points to explore in the area – more scenery than surf in the summer, but you are one mile from the Block Island Ferry, which is a fantastic day trip. Newport is an awesome town, night or day, and a drive to Boston isn't out of the question.
More from GrindTV
Star Safari: Visit the darkest places in the world
Here are 5 of the best places to watch a pro surf contest
The surf injury you rarely hear about: Surfer's ear
For access to exclusive gear videos, celebrity interviews, and more, subscribe on YouTube!