This article is subjective at its very best. It refers to freshwater fishing destinations across the nation.
There are so many good fishing spots in the U.S. that I really don't believe a legitimate top five separation can be made.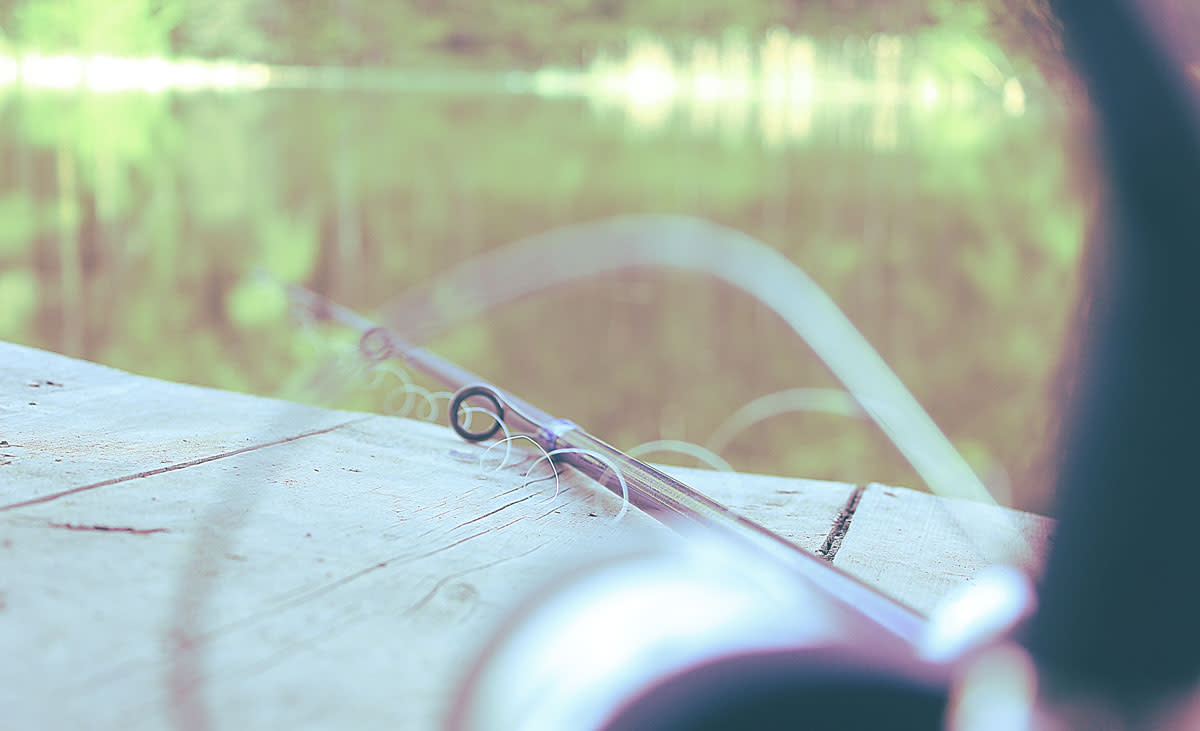 However, there are many reasons why these particular destinations are popular, but notoriety gets them mentioned here.
I am sure that there are many obscure places which offer better fishing depending on the type fishing that you like to do. There are some fishermen who know about many of those unknown places … but will never tell.
The twist for this article is that we wrote it from the perspective of a fishing kayak fisherman.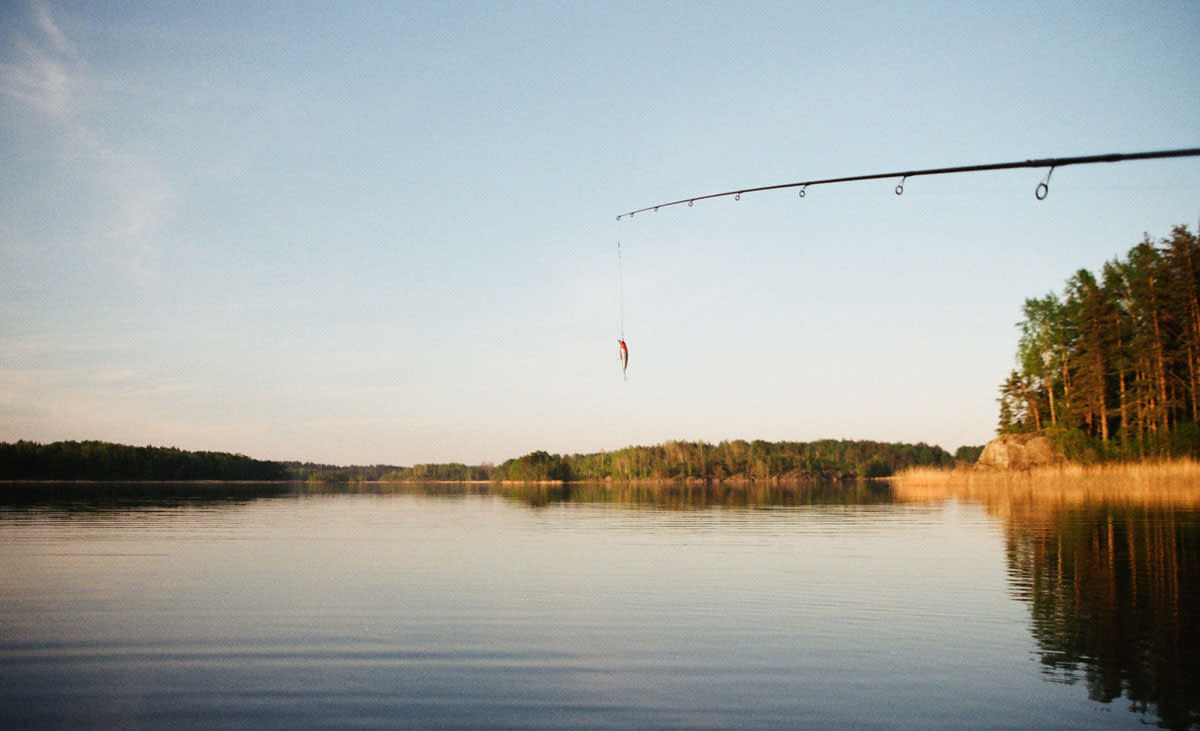 There are places which may have areas that are difficult to reach for kayaks so you might want to be equipped with the best trolling motors for kayaks.
Table Rock Lake in Branson, Missouri
Table Rock Lake has a reputation for being one of the best bass lakes in the United States. It contains abundant numbers of largemouth, smallmouth and spotted bass. Careful management is the reason for the dense bass population. Many amateur and professional anglers ply their trade there and the bass have a reputation for being large.
Since the water is clear most of the year smaller natural baits work best. Fish get a better look at the bait when the water is clear so you want it to look as natural as possible.
Live bait works best along with plastic worms. Shad colored crank baits and crawfish lures will draw bites when fished in the right manner. You can use topwater lures during early morning and late evening hours because of good visibility in the water.
Fish will see the shadow of the lure on top of the water and move quickly to attack. If you are a kayak fisherman you will need one of the higher quality kayak fish finders during the times when the water is discolored because of the varying depth of the lake's bottom. Look for objects or large obstructions at the lake's bottom in order to find bass hangouts.
Lake Fork Reservoir, Texas
Lake Fork Reservoir is located about five miles North of Quitman Texas and contains a variety of fish to include largemouth bass, black and white perch, bream, all other types of sunfish, channel catfish and white bass.
It is best known for its bass fishing. I suggest you go after the bass if you are fishing strictly for sport, but since there is such a large variety of other species there crappie fishing can excite during the winter months.
Water clarity here is very good also, so again you will want to fish with smaller natural colored lures or live bait. If you love the taste of perch as do many others, you can use minnows suspended from a light line.
Small colorful lures will also work but they must be fished correctly. You will have to use both your trolling motor to slow roll them over the perch at the right speed and your fishfinder to get their location and depth.
Kentucky Lake, Kentucky/Tennessee
Kentucky Lake runs North to South along the Western tip of Kentucky and nearly the entire western border of Tennessee. This lake is the largest man-made lake East of the Mississippi River.
It contains every species of freshwater fish and because of its immense size offers just about any type of fishing option that you could ever imagine. Summertime is best for panfish, spring and fall are the best seasons for bass, and it offers an abundance of perch during the winter months. Kentucky Lake is also known for its record large and smallmouth bass fishing.
Lake Saint Clair, Michigan
Lake Saint Clair is the smallest of the Great Lakes and is located Northeast of Detroit. It is famous for muskie, smallmouth bass, walleye and every other type of freshwater fish.
Smallmouth bass is the most prevalent species and the easiest to catch. Since the lake is shallow and fast moving many anglers prefer to troll or drift for smallmouth using tubes bouncing along the bottom. The same technique works for muskie but you will have to troll at a speed of about 10 mph in order to entice them to bite.
Larger lures with spinners will also catch muskie. Fish for smallmouth on a lighter rig, but you will need a sturdy rig for the hard-hitting, hard-fighting muskie and a fillet knife.
Kobuk River, Alaska
The Kobuk River is famous for containing a variety of fish which we don't see in the lower 48. I had to add this destination because its fishing is so unique. Fishing trips are available but the only way to access the area is by air.
The river is famous for sheefish, arctic grayling, lake trout, arctic char, chum salmon and northern pike.
Sheefish is the most common species. It is relatively unknown but is similar to halibut in appearance and size. They are prized for their wonderful flavor and generally grow up to 50 pounds, so of course you will need to use a heavy rig.
Summertime is best as regular winter fishing is an impossibility. Sheefish are aggressive fighters and feed on smaller fish. Use fish 2 to 3 inches long to catch them. If you prefer to use lures use shiny lures which simulate the baitfish which they feed on.
They will be attracted to the flash and movement of the lure as it moves through the water. This method will work for most of the species located there. If you want to fish for salmon, drift fish using regular plastic lures. For lake trout you will need smaller lures which simulate the small fish and crustaceans which they feed on.
More from GrindTV
Here are 3 adventure combos you need to try immediately
How pro surfer Courtney Conlogue trains for Trestles
Surfing's great all-around talents
For access to exclusive gear videos, celebrity interviews, and more, subscribe on YouTube!