As the lyric goes from the 2005 hit film "Hustle and Flow," "It's hard out here for a p-mp." But you know who it's even harder for these days? Pro surfers.
RELATED: The most common side jobs for professional surfers
Indeed, budget cuts, brand-team shrinkage and overall retail woes have many a surf hero sponsor-less. But being an ultra-talented traveling professional surfer is just one job in the surf industry. Indeed, there are other positions to fill in this grand party.
So where might your talents lie? With some schooling, a positive attitude, a lot of hard work and some creativity, the following are a few potential dream jobs with your name on at least one of them.
Team manager
What: The guy or gal (usually an ex-pro surfer) who travels with as well as manages the talent (pro surfers) on the brand's team. Also makes sure the talent is always wearing the brand's latest product.
Why: You get to go on all the rad ad-campaign trips that the pro surfers are featured in every season and just surf with them. That, and/or cheer said talent on during surf comps across the globe.
How: Being able to surf well helps. The pros always respect a team manager who rips. But being personable and having some previous relationships with guys on the team helps your case too. You don't really go to school to become a team manager, though.
Photographer
What:
Pretty self-explanatory: the guy getting that (preferably) unique angle, in the water or on land, and clicking the button on his expensive camera. In other words, he (or she) takes the photos of the surfers and sells them to the brands for advertisements or to media outlets for editorial.
Why: After some practice and hustle, you could start going on trips around the world, swimming with pro surfers in the waters of Indonesia, Tahiti and more. Or, if fashion and lifestyle is more your thing, you could be shooting lovely models; surf brands, magazines and websites always want the non-surf stuff too.
RELATED: Remembering surf photography in the days before GoPro
How: While going to photography and art school can help your craft, in the surf world, relationships are everything — specifically the ones you have with your subject(s). Find the best surfers near you and shoot with them as often as possible, earning their trust and meeting the other surfers they know. Travel as much as possible with them and find a way to set yourself apart from others.
Writer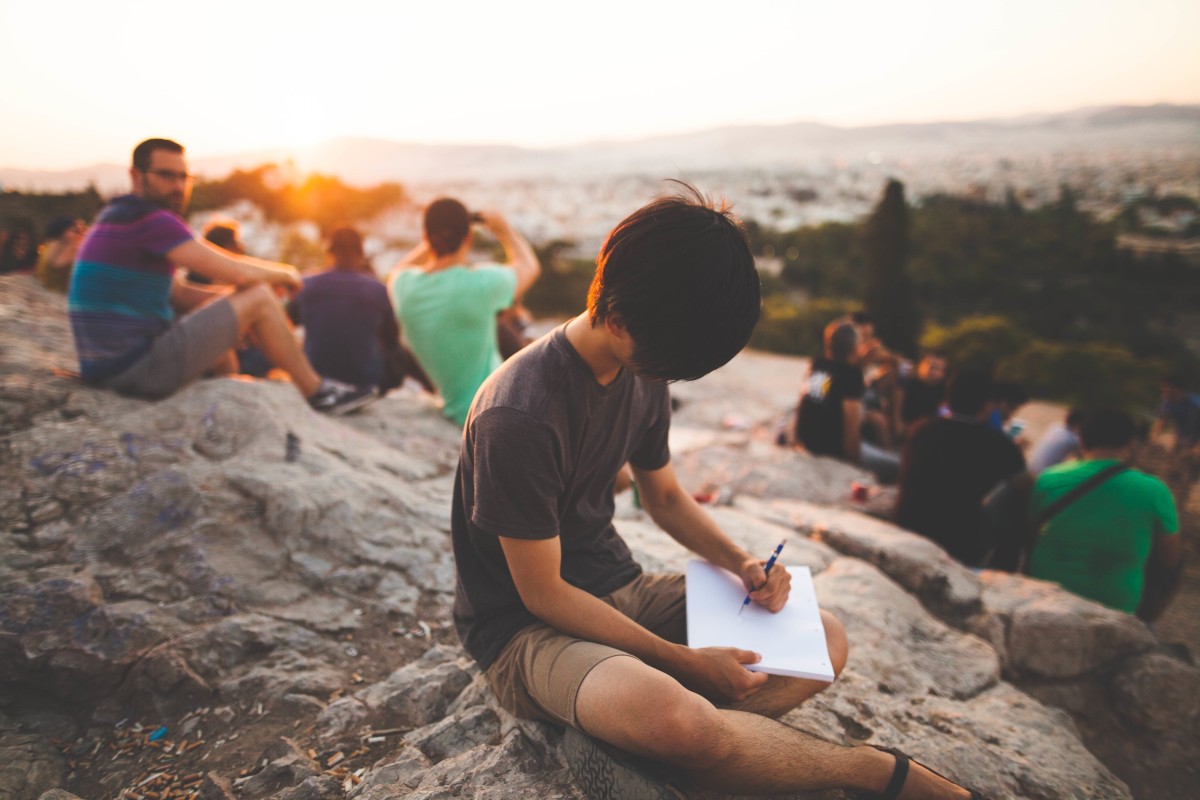 What:
The guy or girl who writes stories for magazines, brands or any other media outlet about surfers and/or surf culture.
Why: On a magazine trip, for instance, the writer often gets to go with the subjects and just surf or "observe." Most of the writer's main work (writing the feature article) is done afterward.
How: While some souls are just natural-born scribes, an education helps — specifically college or university-level English or journalism courses. Then, of course, you need to follow and know surfing. Next, travel, write as often as possible and then submit your work to as many magazines/outlets as you can. Most mags/websites have a submissions section.
You'd be surprised how few writers submit work to magazines (in comparison to photos). Know the brand that you're submitting/pitching to and fire away!
Filmmaker
What: The guy or girl standing behind the tripod in the hot sun generating moving pictures to edit into web clips or films featuring our favorite surfers. Perhaps you begin as someone's "filmer," but you have the gumption and passion to become a filmmaker. Figure out the difference.
Why: Because surf fans love watching their favorite surfers surf and said surfers need someone to film them. Thus, if you've got the equipment (preferably a RED cam), you could tag along to exotic locales and hopefully sneak a session in when the talent's finally surfed out (or the wind goes onshore).
RELATED: Videographer Sean Benik offers advice on making surf movies
How: While you certainly don't have to go to NYU film school to become a great surf cinematographer, a university-level course or two couldn't hurt. Interning with a professional also helps, and many do need interns. Boning up on both surf and non-surf film will help develop your style. Learn your editing software of choice … because a lot of editing is required. Then, of course, after finding a subject, do something different than the rest.
Producer
What: The person pulling the strings or coordinating all the moving parts of some kind of event, project, production or shoot in surfing.
Why: While many in the surf industry are very good at one specific thing, not everyone can wear more than one hat. This is where a producer comes in. As worn thin as editors, marketing directors and other industry professionals can be, a good producer is always needed (and remembered) when a brand or magazine wants to put something like a swimsuit issue together.
How: A project-management course could help, but really, just shadowing another great producer and examining what he/she does is best. Figure out which types of projects really matter to you, map out all the moving parts, then pitch a good idea to activate to a brand or media outlet.
For access to exclusive gear videos, celebrity interviews, and more, subscribe on YouTube!