It's easy to assume that the extreme sports photo you saw while meandering the internet was taken by a man because, let's face it, action photography is a bit of a male-dominated industry.
But, talented female photographers are everywhere and are now making huge names for themselves in the midst of a man's world.
Here are five world-class female photographers that are completely changing the industry and turning heads with their incredible action photography.
1. Lucia Griggi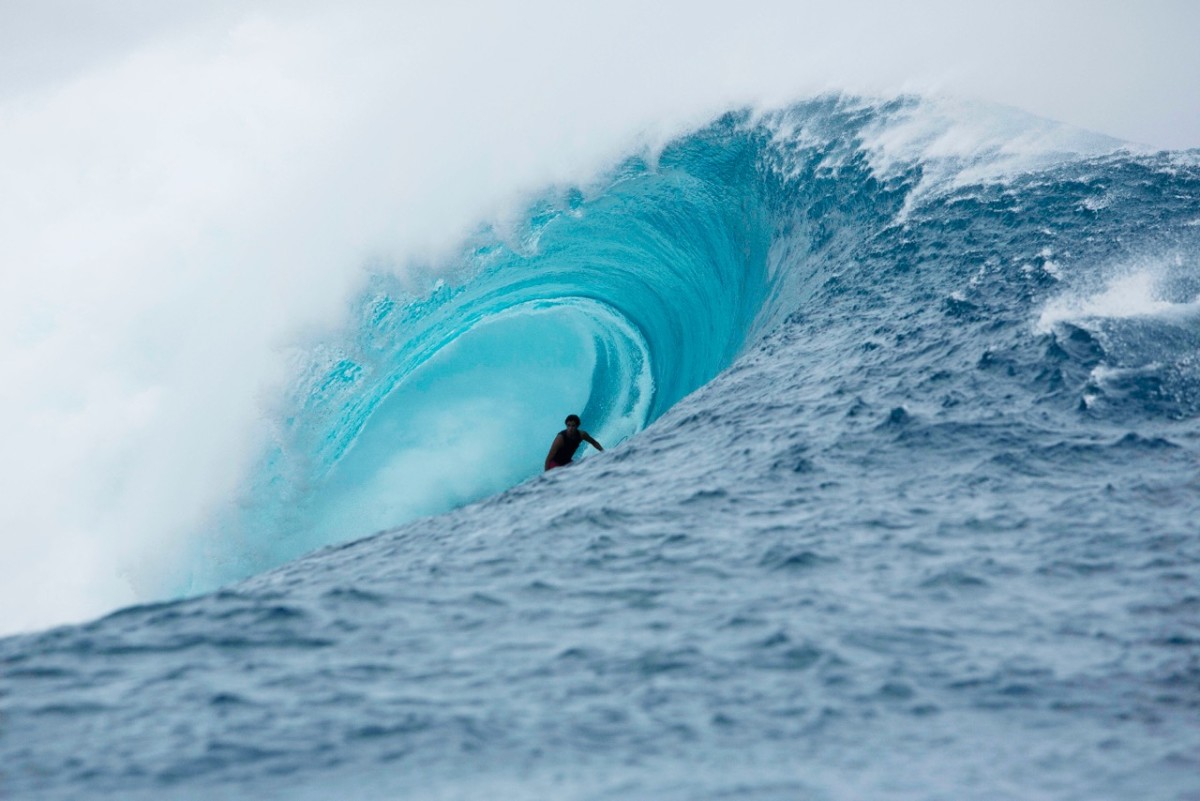 You wouldn't quite expect a world-class surf photographer to come from England, but that's exactly where Lucia Griggi hails from.
In her early 20's, the UK native would spend her summers working along the British coast as a surf instructor, and pick up and travel in the winter. Photography came to her as more of a happenstance, through the desire to document her trips.
Griggi's skill set is vast and her portfolio ranges from landscapes to portraits to action shots, but it's her big-wave photos that will give you the chills.
She's spent countless hours in the water, sometimes getting crushed by monster sets or getting left at sea alone into the night for hours (yes, that did happen), just to get that perfect shot.
As a life-long surfer, Griggi has that unique connection with the sea, which allows her to capture the feeling of the waves, seemingly effortlessly.
A long way from just documenting her own personal travels, Griggi now travels the world shooting portraits and commercial work, most recently, heading to Monaco as she's been nominated for an award for her work on the book, The Skateboard. We dare you to click through her portfolio and not immediately book a surf trip … We double dare you.
2. Sarah Lee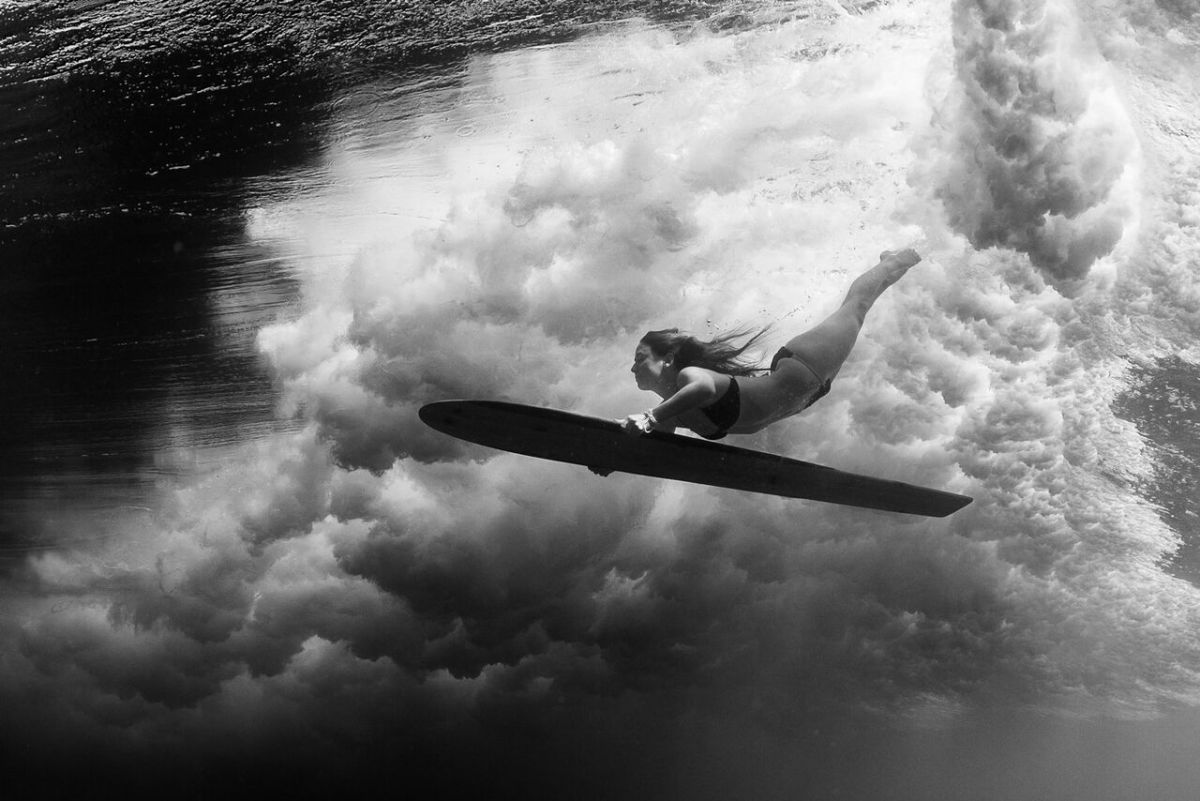 Another epic surf photographer is Hawaii native, Sarah Lee.
Like most Hawaiian-born locals, Lee spent the majority of her childhood in the water, either surfing or swimming competitively.
It was her love of being in the water that led her down the path of water photography. "The most beautiful things happen under water, with people … and the play of light," says Lee. Inspired to share what she sees, Lee invested in a camera and the rest is history.
Lee's photos aren't just a pretty picture; they don't just capture a moment … they emulate a feeling.
Whether it's from the shoreline or on the inside of a huge set, Lee's photos feel tranquil and ethereal. Although, that doesn't mean it's always calm seas; being held under by multiple-wave sets and losing numerous expensive cameras to the sea can really make a for a bad work day.
Lee's photos have been featured by the likes of National Geographic, CNN and sports publications, to name a few … You can find her speaking at International Photo Expos, frolicking through Hawaiian waters, or even shooting a private photo session in her SoCal neighborhood. She's a woman inspired solely and simply by her environment and the people she's surrounded by.
3. Sachi Cunningham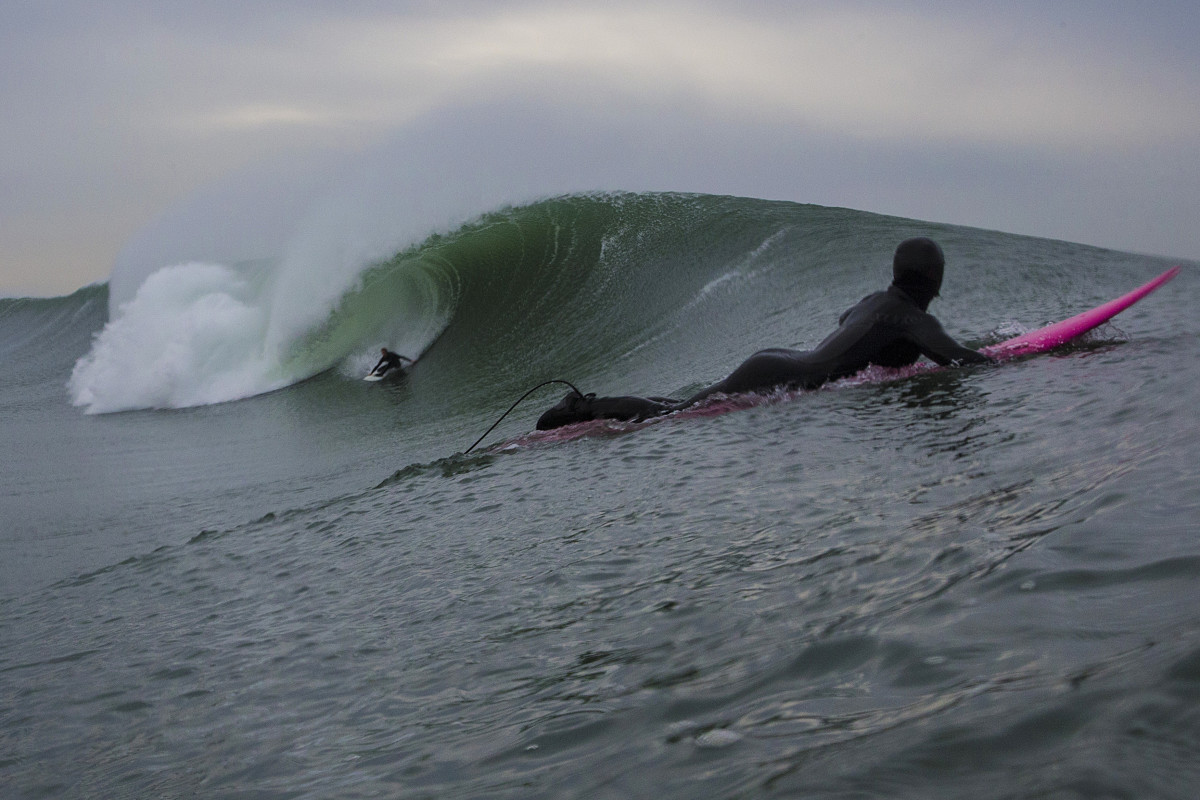 There can't be a discussion of water photography without mentioning the award-winning filmmaker and photographer, Sachi Cunningham.
As the Professor of Multimedia Journalism at San Francisco State University, it's clear Cunningham has an idea of what she's doing. Cunningham spent her early years traveling, finding herself and working as a journalist, jumping on any (and every) chance to work on an ocean-related topic.
But it wasn't until recently, when she met big-wave surfer, Bianca Valenti, that she felt she found her niche and muse.
Cunningham is one of the few that can throw on a pair of fins, brave the break, and follow their subject (Valenti) right into the heart of Mavericks, Ocean Beach and other well-known big surf breaks.
Funny enough, her very first day heading out into big swell, Cunningham wasn't even sure she would actually make it out. Lo and behold, she did. And, her photo of Valenti that very day made a spread in SURFER.
Even a recent diagnosis of cancer won't stop Cunningham from getting out there.
"My line of work is a reason to stay alive and, actually, it's what's keeping me alive. It's a form of medicine," says Cunningham. "When you can swim into big waves and survive that … the metaphor is literal."
4. Re Wikstrom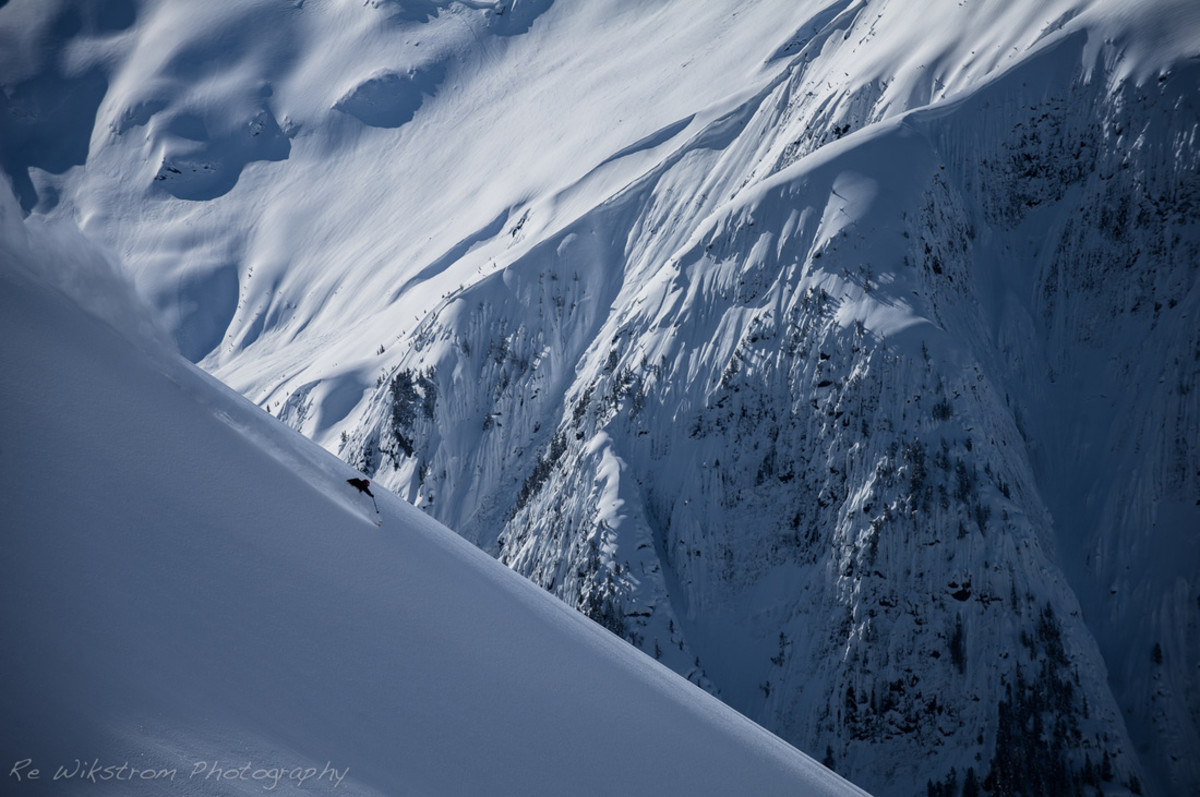 If the water isn't your thing and you find your passions hidden somewhere on the backside of a mountain, Re Wikstrom's gallery is the one to browse.
Wikstrom is unique, not only because she is one of the few female ski photographers, but she also almost solely works with female athletes. Wikstrom was awarded Skiing Magazine's first-ever dual female cover shot (photo of a woman shot by a woman) and Backcountry Magazine's first-ever cover shot of a woman.
Influenced in her youth by almost anything featured in POWDER Magazine, Wikstrom is genuinely in love every everything ski and snow related, and it shows in her photos.
She herself is a "sucker for the back-lit pow and the tree-framed skier," but her helicopter skiing shots can really leave one breathless … And breathless it can sometimes leave Wikstrom.
Close calls with avalanches in remote locations are a threat all too real for Wikstrom, having experienced a few too many. But, her passion and dedication to the craft always perseveres and we are left with the kind of jaw-dropping shots that make you want to pack your bags and hit the slopes.
5. Krystle Wright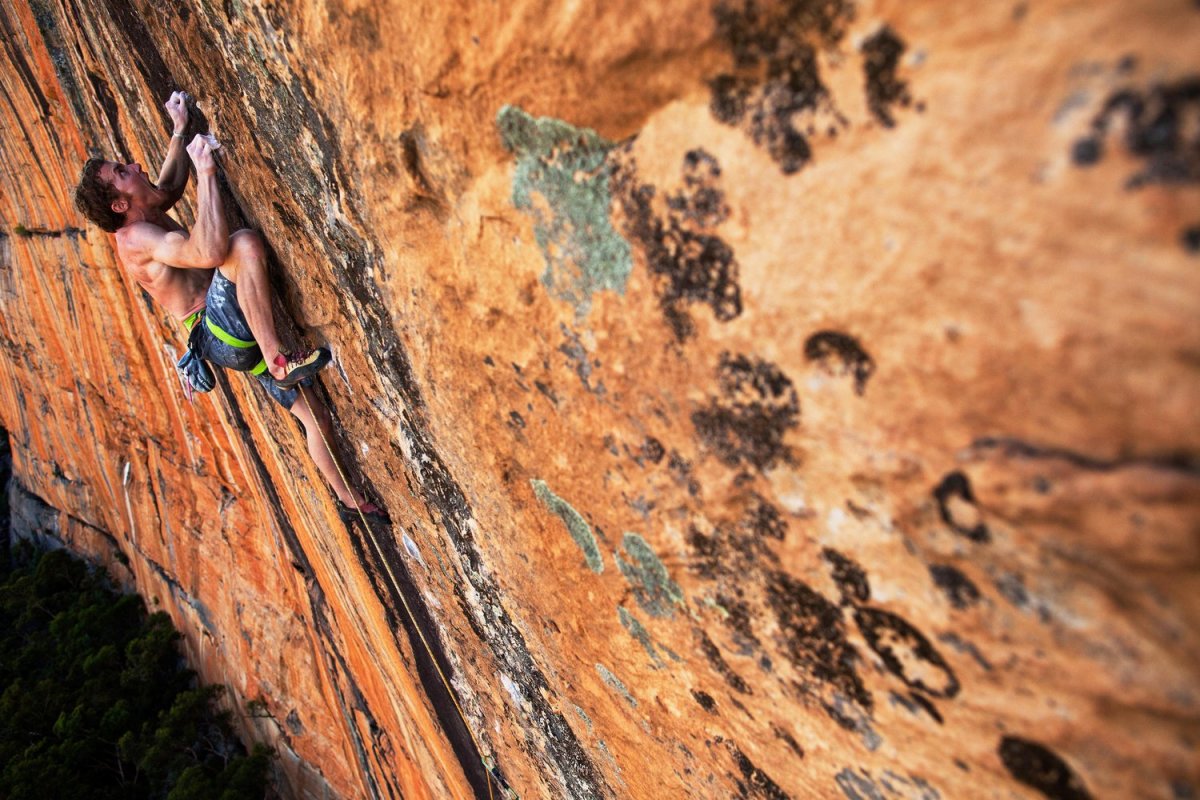 Adventure photographer, Krystle Wright's portfolio is a spicy mix of serene landscapes, gut-wrenching mountain climbing, and off-road dirt biking.
hOnce just a sports photographer, Wright's passion for adventure grew, and then, so did her portfolio.
Wright has been fine-tuning her craft for the past nine years and, lucky for us, we get to come along on the ride. Whether it's snow-covered, on horse back, suspended by parachute, or 30 feet below the surface, there seems to be nothing Wright won't explore. 
But, what makes her photos truly special is not the locations or the extreme heights or the daredevils involved, it's the energy. There's an energy to her photographs; a sense of tangibility, that makes you feel you are there as well.
"Photography gives me the ability to engage and connect with the world around me," said Wright. And, for that, we must be thankful.
More from GrindTV
Here are 10 helpful tips for beginner standup paddlers
A handy guide to taking your kids camping for the first time
5 obvious signs that you might be a weekend warrior
For access to exclusive gear videos, celebrity interviews, and more, subscribe on YouTube!