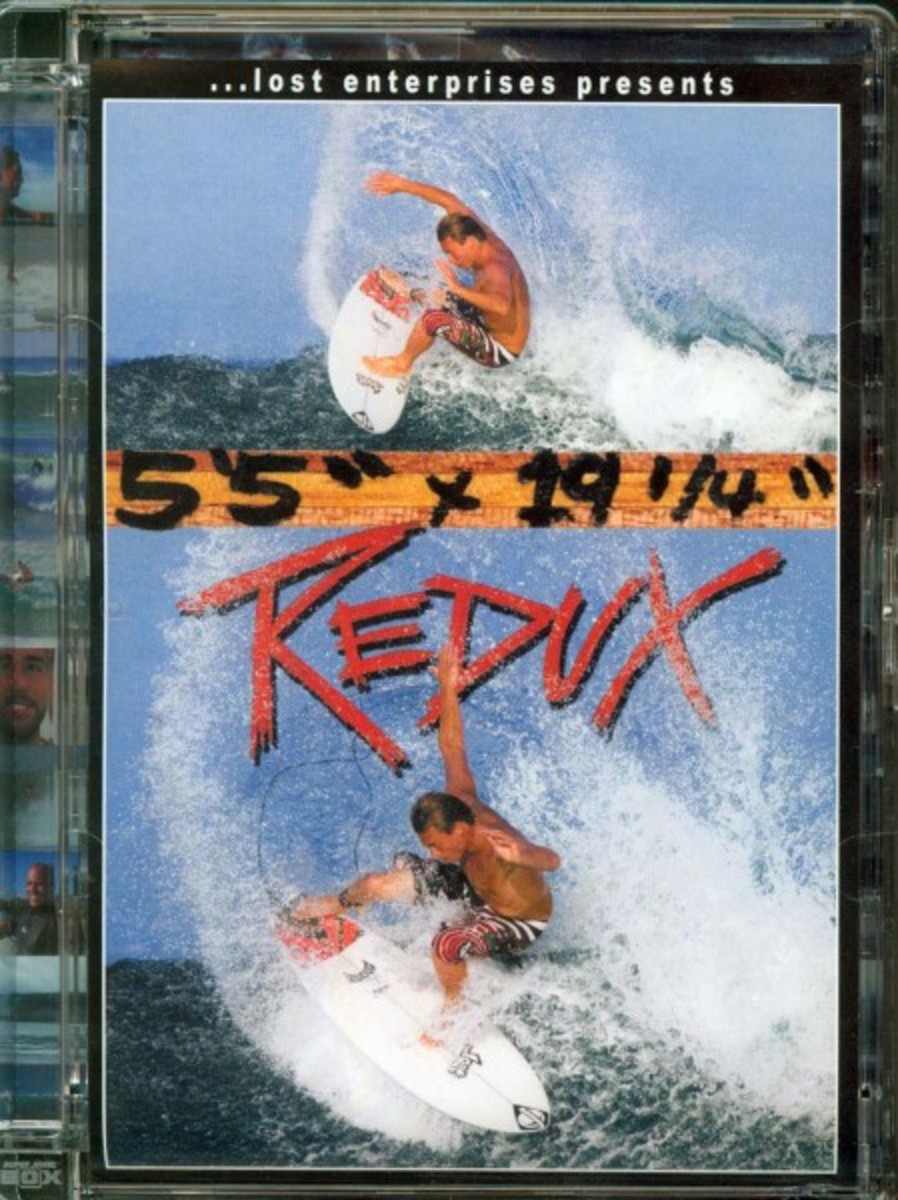 5'5" x 19 ¼" Redux
…Lost Enterprises
It's a well-known fact that sequels suck. Most of the time they are made out of desperation for hackneyed writers and cashing in on the original's popularity. Don't get me wrong though, there are a few series that kept producing great flicks for a while (Batman, Rocky, and Indiana Jones), but even those have become played out and written for the loot.
So after eleven years of eagerness over a new 5'5" x 19 ¼", …Lost has finally given us what we have longed for for so long; a sequel that challenges the first for supremacy. While the original defined the surf movie era right before the switch to DVDs, and was the epitome of a great …Lost flick, Redux packs some punch with it's extensive footage from all over the world.
If you want to see what can be done when the limits are pushed on non-conventional boards, then buy this damn movie and be mesmerized by Wardo's barrel ability, Cory Lopez's African left-hander, and much much more golden footage courtesy of …Lost. –Ryan Brower
For access to exclusive gear videos, celebrity interviews, and more, subscribe on YouTube!