Few professional surfers have the ability to transcend the surf industry and create true mainstream appeal. Kelly Slater is the obvious exception, while Mick Fanning, with his recent brush with a shark and tragic death of his brother, has also entered the public consciousness.
Girl surfers, however, tend to have a wider appeal. Their mix of surf talent, athleticism and social media savviness has been helping their cause. Of course, if we're to be honest, a well-toned butt doesn't hurt either.
This year, these six surfers used their natural assets better than most and made big splashes far outside the surfing pool.
Tia Blanco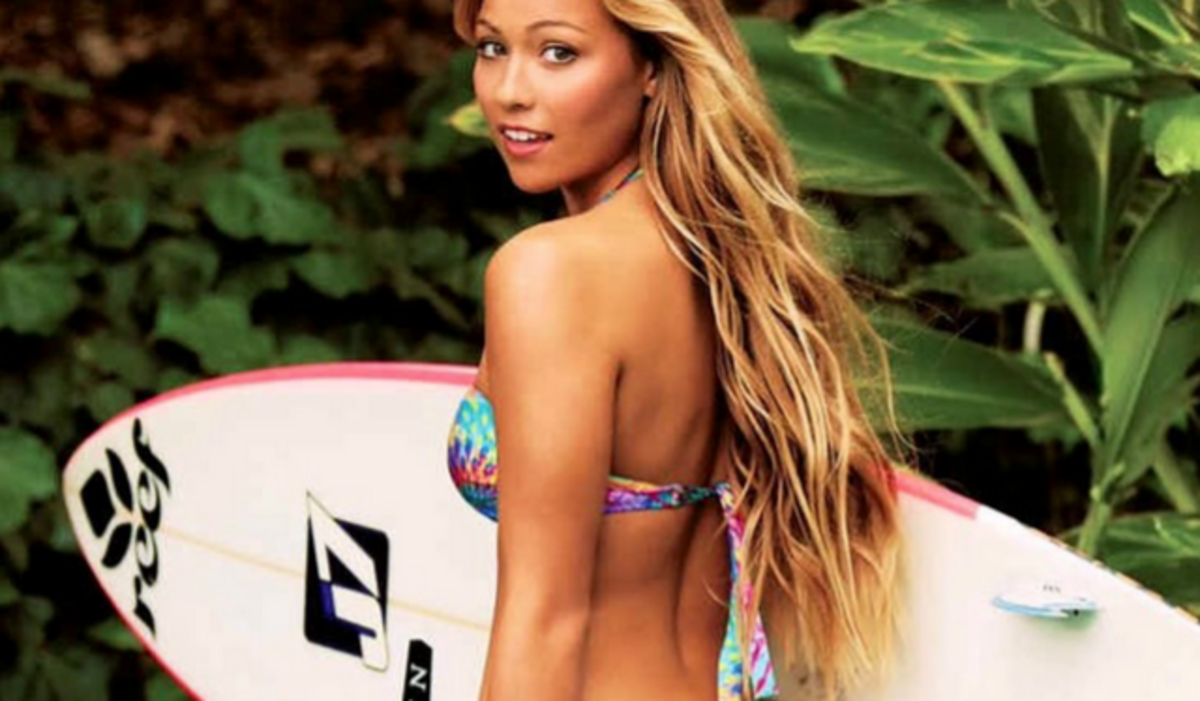 The 18-year-old from San Clemente, California, made headlines for her backside surfing after
winning a gold medal at the International Surfing Association World Surfing Games in June
.
However, that was relatively minor compared to the attention she received for her actual backside when a video of the photoshoot she did for Playboy went viral.
Anastasia Ashley's bottom had already become well known following a
Playboy shoot in 2011
, and then when after her infamous pre-heat
twerking warm-up went viral
. However, this year the talented big wave surfer went even more mainstream after
she posed for Terry Richardson
.
The photos, which included her kneeling on surfboard, couldn't have been great for the board, but were certainly good for her exposure.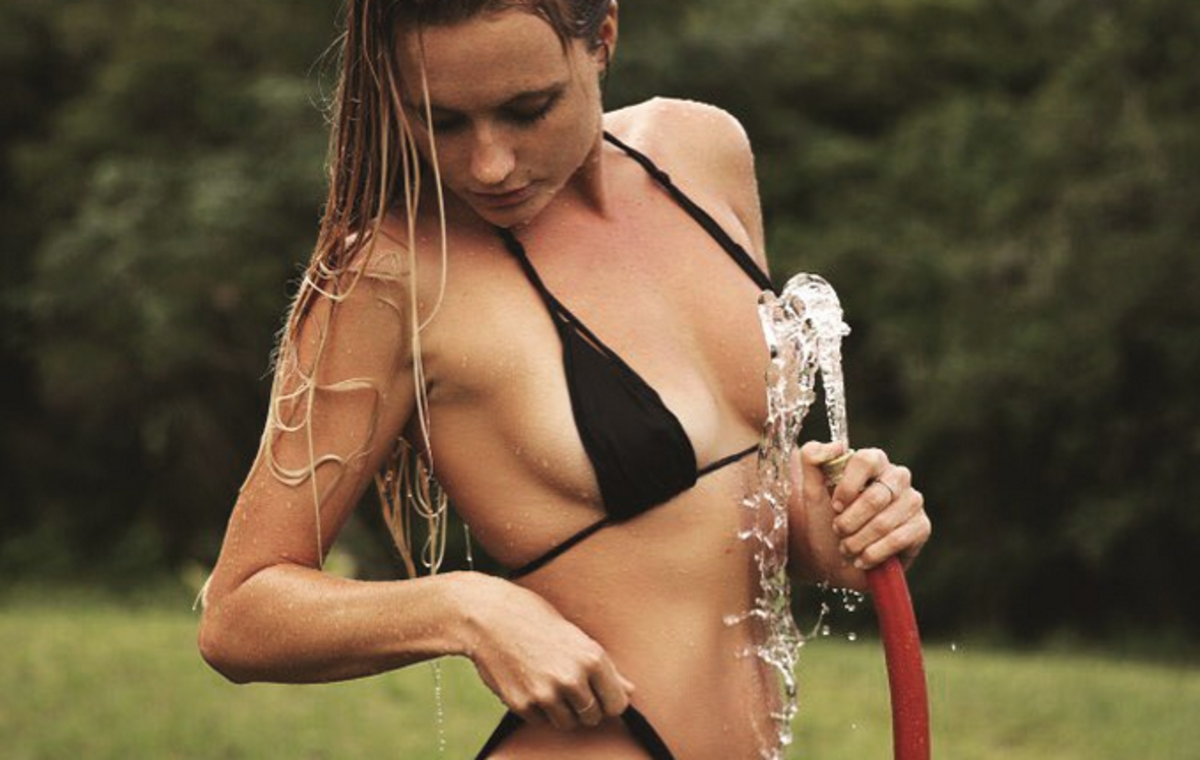 Alana Blanchard's bottom could have its own trademark, and the talented, previous Top 16 surfer has used it to broaden her marketing appeal, earning potential far outside the surfing industry.
An appearance in the Sony Xperia commercial was one such example while a recent shoot for Galore Magazine in Gooseberry Intimates didn't feature a wave in sight.
Ellie-Jean Coffey
The promising Australian junior surfer from the Gold Coast has created her own brand using social media and her best assets to net a following of over 400,000 followers on Instagram.
Her life is a mix of professional surfing and modeling which, lucky for a gal as photogenic as Ellie-Jean, tends to require very little clothing.
Nage Melamed, Kandace Wolshin and Angie Svinarenko
These three friends and talented surfers from Hawaii took advantage of the new nude-free Playboy policy to recently pose for the media company.
With women's surfing still lagging behind the men's in terms of profile and prize money, girls with the confidence to show their athletic figures off can gain a much bigger profile, and as the video shows, have fun at the same time.
Laura Enever
Laura Enever is one of the world's best surfers. The natural-footer from Narrabeen, Australia, has been on the elite tour since 2011.
However, with a real interest in fashion and her modelesque stature, it's no surprise that she has branched out of the surf world with her latest shoot for Chanel in Paris.
Why Laura is bare bottomed in a high-cut wetsuit under the Eiffel Tower (with the nearest wave a couple of hundred miles away) is beside the point. Isn't it?
More from GrindTV
6 cheap must-haves for a tropical surf trip
Get function and style with 5 of the season's best snow goggles
For access to exclusive gear videos, celebrity interviews, and more, subscribe on YouTube!