You've heard the news right? Surfing, skateboarding and sport climbing will be Olympic sports at the 2020 Tokyo Games. Whether you like that news or cringe at that news, it's happening.
RELATED: Surfing and skateboarding officially added to 2020 Olympics
While each presents its own set of questions, surfing's inclusion in particular will be the most intriguing to see detailed out. It's guided by the push from the International Surfing Association, but the sport's league is the World Surf League. Obviously, there will be some cooperation going on.
Initially believed to be held in a wave pool (thanks to the WSL buying the majority stake in Kelly Slater's Wave Company), the I.O.C. today did announce that surfing will be held at Shidashita Beach in Chiba, Japan.
RELATED: Tony Hawk says the Olympics need skateboarding
Format, countries involved, qualification process and all that good stuff is yet to be determined. As SURFER pointed out, there will be 40 total competitors (20 men, 20 women). The only problem is surfing has one recognition system that the rest of the world doesn't: Hawaii as its own country.
Hawaii-born surfer John Florence told the WSL, "I'm looking forward to the opportunity of representing our country if I'm fortunate enough to make the U.S. team," so we're going to assume that Hawaii will be part of the United States in the Olympics — certainly mainland America would get a boost with the addition of Hawaii.
With that said, here are 6 surfers (3 men and 3 women) who we're hoping will be waving the red, white and blue come 2020.
1. Kelly Slater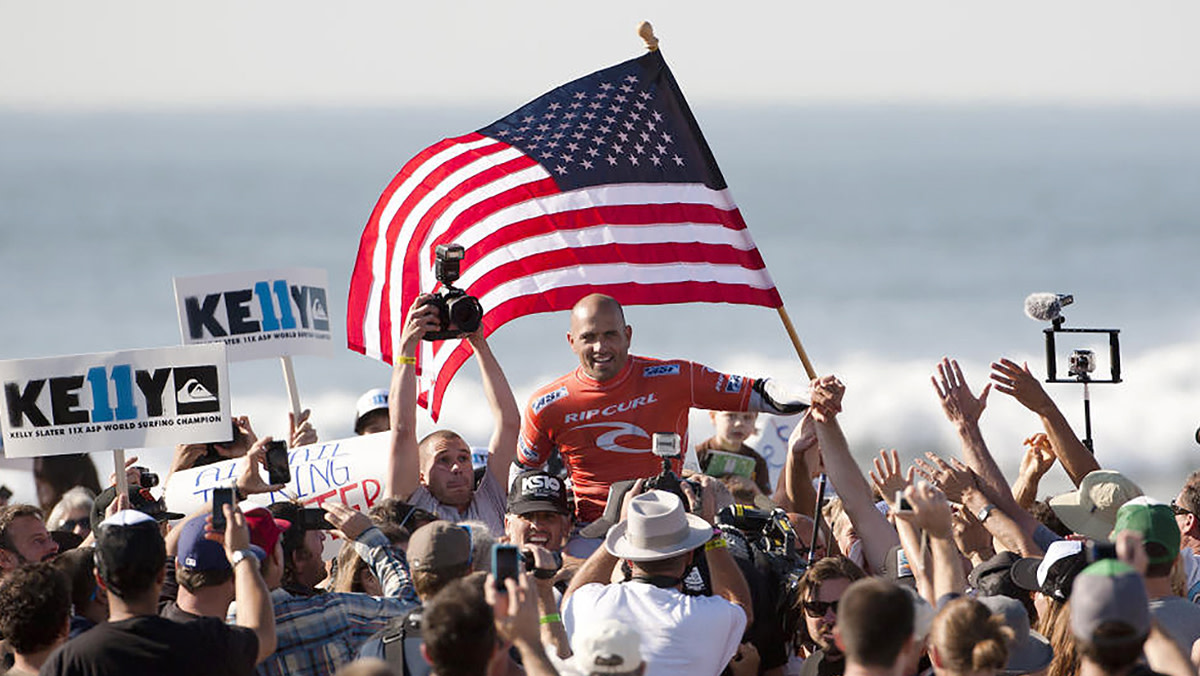 Sure, Kelly Slater will be 48-years-old when the 2020 Toyko Olympic Games roll around. But Kelly is surfing, and to a lot of the world he's the only reason some people even know what surfing is. You bet your ass Slater is going to do everything he can to make the team — and don't you dare bet against him.
2. John Florence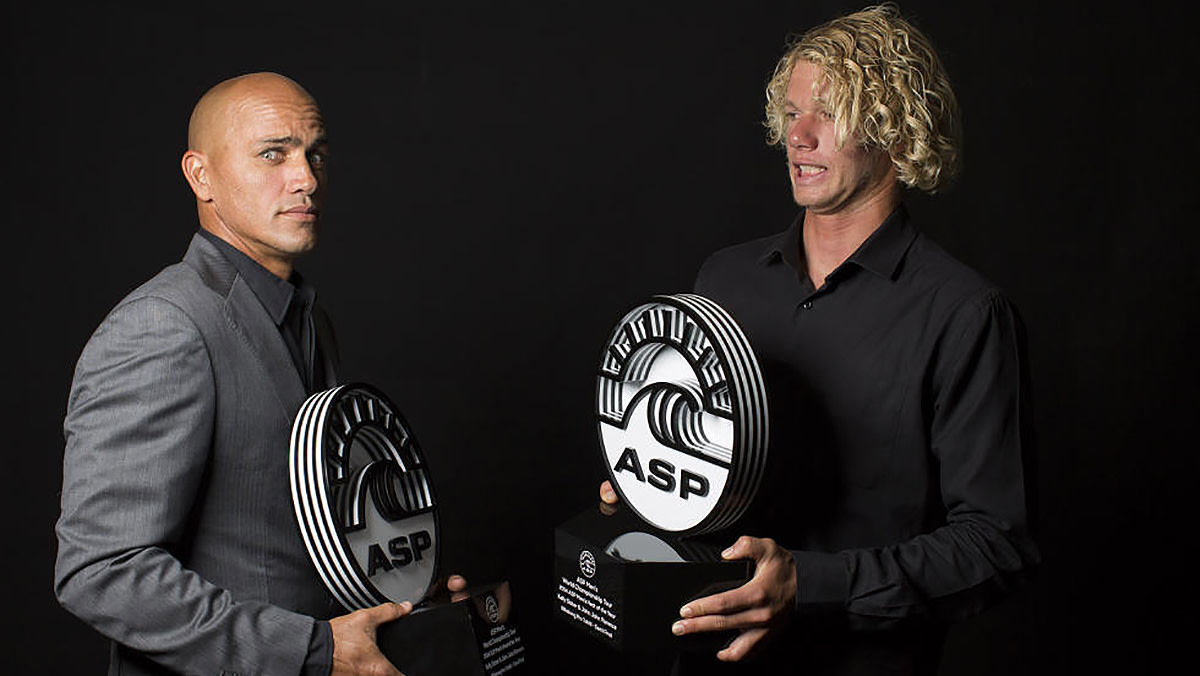 One of the biggest benefits of including Hawaii as part of Team USA: John Florence. Four years from now we're guessing that Florence will have at least one world title under his belt, and he's not going to let old man Slater keep doing things that he can't.
3. Mason Ho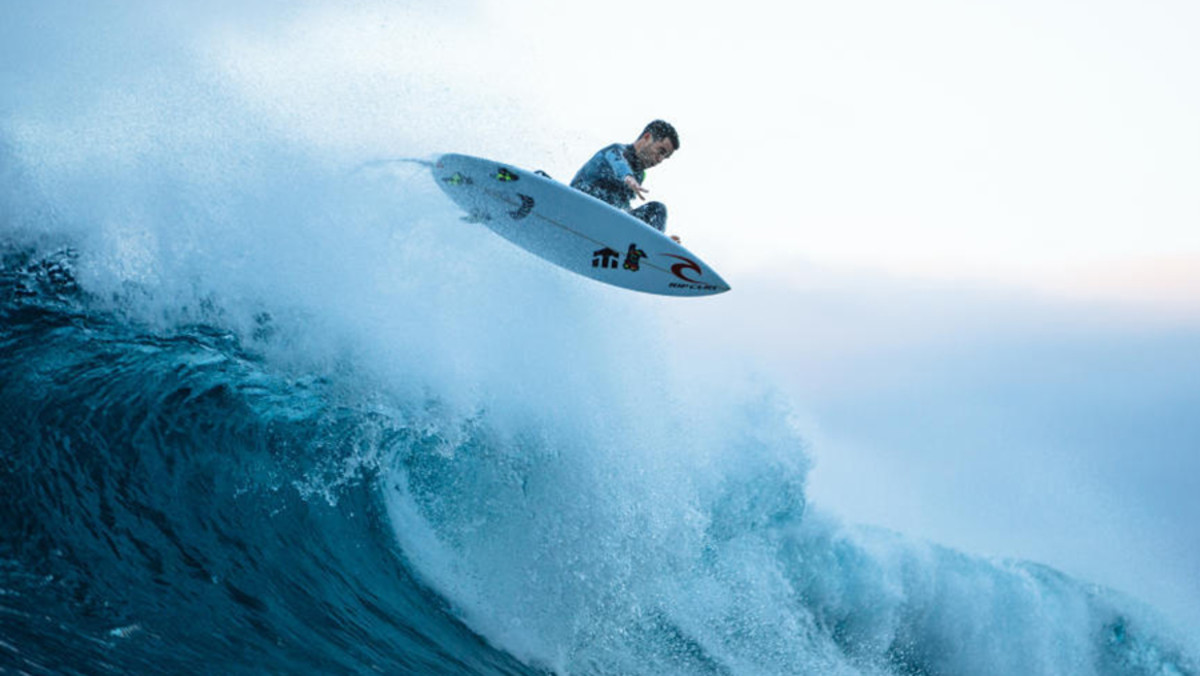 The addition of Mason Ho to Team America not only makes the Opening Ceremony that much more enjoyable, but our post heat interviews would be second to none! Plus, Mason is no slouch and certainly one of the top surfers in large barrels to big airs.
4. Courtney Conlogue
Currently in a deep-heated battle with Australian Tyler Wright for their first world titles, Courtney Conlogue exudes American patriotism. And she's also one of the fiercest competitors in all of surfing.
RELATED: Ryan Dungey, Courtney Conlogue bare all for ESPN Body Issue
5. Carissa Moore
A three-time world champion, Hawaiian Carissa Moore is the only woman to win world titles amidst the domination of Stephanie Gilmore over the last decade. Quite possibly the best female surfer on the planet, having Carissa on Team USA would do wonders for the gold medal chances.
6. Bethany Hamilton
Bethany Hamilton's performance at the Women's Fiji Pro this year was a reminder that she's in the top echelon of surfers. Putting her on Team USA because of the inclusion of Hawaii is a no-brainer.
Alternates
Dane Reynolds (but we think he'd probably say no), some hybrid of Laird Hamilton and Sterling Spencer, Kanoa Igarashi, Tom Curren and Lakey Peterson.
More from GrindTV
Lessons in getting back to backpacking
Skier catches volcano erupting ash on video while skiing in Chile
Man comes home to charging momma bear and 2 cubs in his house
For access to exclusive gear videos, celebrity interviews, and more, subscribe on YouTube!