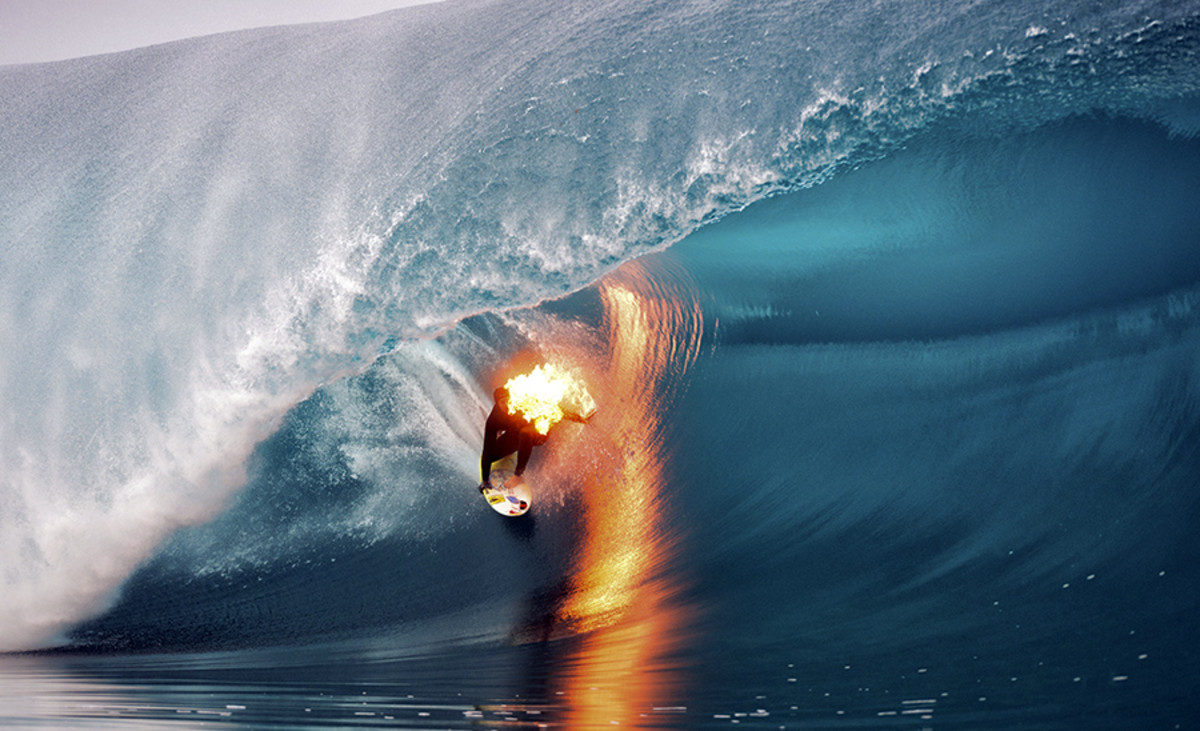 Growing up on the beach at Pipeline has a way of producing people who view giant surf as a playground. For world-renowned surfer and hellman Jamie O'Brien, that's exactly true. His escapades in his series "Who Is J.O.B." show him and his pals pushing the envelope further and further in the pursuit of having fun in large surf.
Having just saved a bodyboarder at Pipeline, J.O.B. is one of the most daring and most skilled surfers in the world. Let's take a look at some of the most absurd stunts (which aren't stunts to him, but rather just fun) James Duncan O'Brien has ever done.
1. Being set on fire at Teahupoo
Sometimes to raise the bar at one of the most dangerous waves in the world, you've just gotta put a little fire into the equation.
2. Board transfers at Pipeline
Board transfers at Pipe? This has just become second nature for J.O.B. the last few years.
3. Surfing Jaws on soft-tops
The progressive shift from Jaws being just a tow wave to becoming almost solely a paddle-in wave took just a few years. And guys like J.O.B. are surely responsible for that.
RELATED: Unraveling the enigma that is pro surfer Jamie O'Brien
4. Sewer sliding
This is just downright crazy (and painful).
5. Hamster wheel at Backdoor
The surf world's equivalent of Mark Gonzales' circle skateboard, the hamster wheel admittedly looks pretty fun — though not at Pipeline.
6. Pioneering the Supsquatch
Just like the hamster wheel, the Supsquatch is from O'Brien's own mind. Reminds us a bit of that giant skateboard Rob Dyrdek rode around.
7. Big-wave water skiing
Leave it to O'Brien to continue to do things no one else wants a part of in giant surf, essentially creating new activities in the process.
More from GrindTV
3 adventure books to read when you're not adventuring
Here's why you probably don't stray from your tried-and-true gear brands
7 of the best places to see the Milky Way
For access to exclusive gear videos, celebrity interviews, and more, subscribe on YouTube!