Bethany Hamilton's third place in the recent Fiji Pro again proved what an inspiration she is.
It was Kelly Slater who perhaps said it best on Instagram when he posted, "The hardships she [Bethany] overcomes to perform at the level she does in the ocean is arguably unparalleled in men's or women's sport."
However Bethany is not alone in being a surfer who has overcome incredible adversity to not only carry on surfing, but to inspire others to do the same. Here we look at some of the true heroes of the sport we love so much.
Mike Coots
When Mike Coots was 18 he lost his leg during a shark attack on Kauai, only surviving by punching the animal in the face. One month later he was back in the ocean surfing.
Since the accident he has become not only an incredibly inspirational surfer, but also a world class photographer and prominent shark activist to stop the process of shark finning.
In 2013 he also provided advice to victims of the Boston bombing and is also an advocate for Friends of Bethany which aims to help individuals overcome the trials, pains and difficulties of certain life situations.
Barney Miller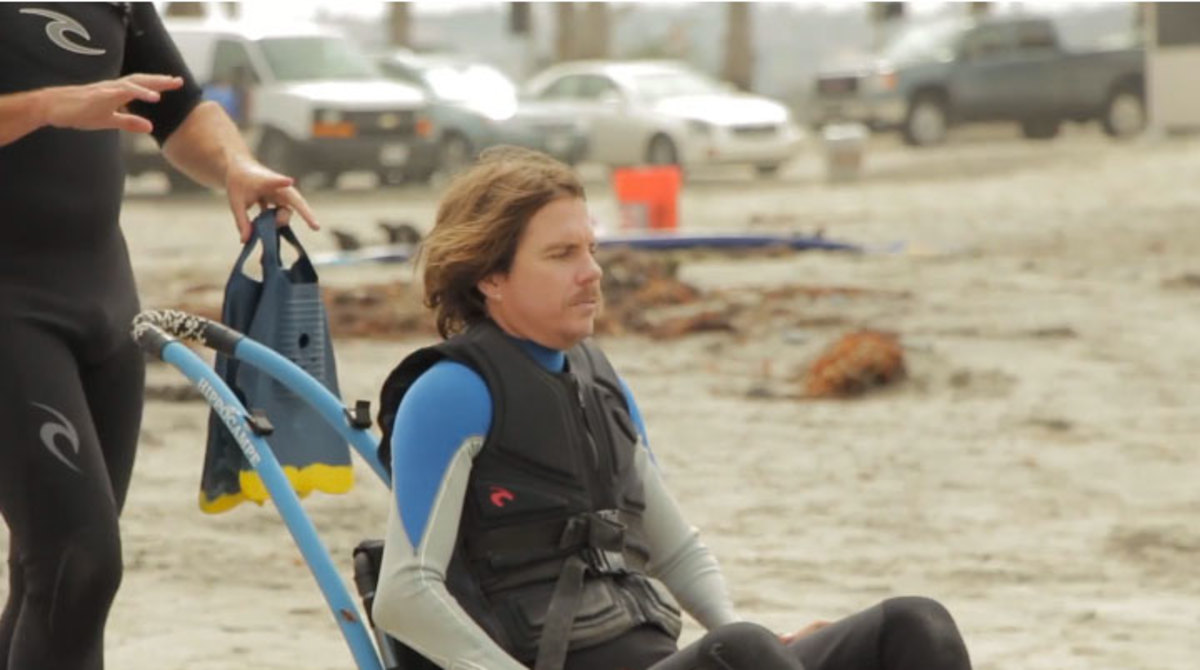 "He's definitely a huge inspiration in my life." Mick Fanning says about Barney Miller. "It's incredible to have that willpower to move forward and just say, 'No, I'm not going to give up, I'm just going to do my best.'"
A promising junior surfer, Miller was made a quadriplegic after a car accident when he was 18. He was told by doctors he would never walk again, but has spent the last 17 years attempting to prove them wrong. He has also surfed waves like Pipeline and Teahupoo, usually with Fanning's help.
Apart from inspiring Mick, a new movie called You and Me on his life and relationship with his wife Kate has just been made and will no doubt inspire many more as it shows the powers of persistence and positive thinking that have been at the center of Miller's life.
Davi Teixeira
The ten-year-old Brazilian was the youngest surfer in the first ever ISA World Adaptive Games and came away with am incredible silver medal.
After being given a surfboard on the beach by a stranger to try at age 7, Davi has never looked back, and has traveled the world, met his hero Gabriel Medina (see above) and warmed even the coldest of souls wherever he travels.
"I have a huge love for this kid, for his joy of living, for his force of will and his determination," says Bernardo Montenegro, project director of the web series Beach for All. "He's a kid who radiates happiness and enjoys life."
Mark "Mono" Stewart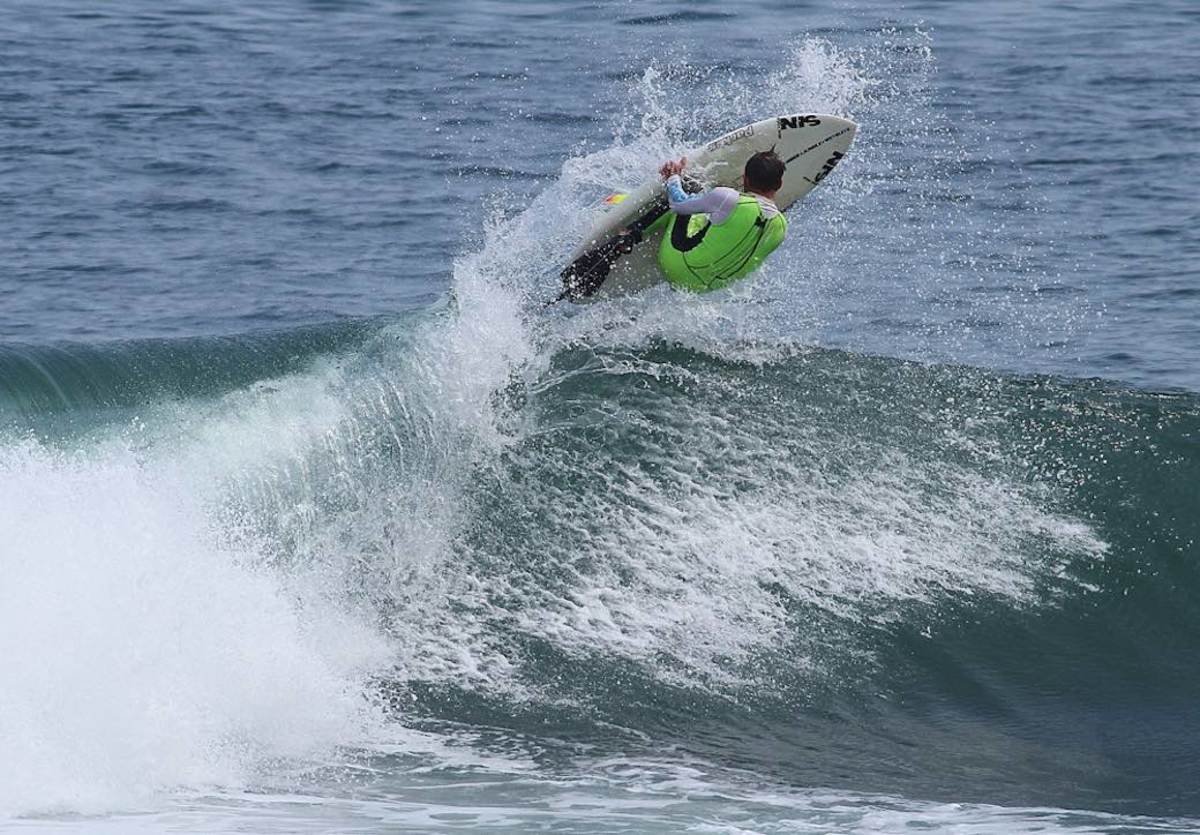 "I've been waiting 35 years for this event and finally … wooh!" That was Byron Bay's Mark 'Mono' Stewart after winning a gold medal in the ISA World Adaptive Games last September.
Stewart had lost a leg to bone cancer at age 15, but even during his initial 18-month chemotherapy treatment, he never contemplated not surfing.
"Even though I was sick, all I wanted to do was surf again," he told Common Ground. "That's what kept me going, just wanting to get out and surf."
Stewart had competed against able-bodied kneeboarders in competition in Australia, but representing his country and winning gold was the pinnacle of his career.
"The people associated with surfing, the amount of friends and inspirational people that I see, this week particularly," he said afterwards. "I mean I had a tear in my eye every day watching paraplegics just ripping."
Jesse Billauer
In 1996 at the age of 17 the promising pro surfer Billauer hit his head on a shallow sandbar, severed his spinal cord at the C6 level and instantly became a quadriplegic.
Doctors initially told him he would never surf again, but he quickly found a way to adapt to his new condition, and from that day has been surfing, and arguably the world's most powerful advocate for surfers overcoming their disabilities.
He founded Life Rolls On, a charity which aims to improve the quality of life for young people affected by spinal cord injury and himself surfed the notorious Fijian Cloudbreak reef in 2005.
On his website he says, "Your power is in your perspective, not your circumstance. No matter what you're facing, it is no match for your infinite potential."
He proved that again by winning gold at the adaptive ISA Games, 20 years after his accident. In that time perhaps no individual has done more to inspire people to get into the ocean.
Paul D'Vorak
A freak trampoline accident in 2007 left Western Australian Paul D'Vorak a quadriplegic with no movement below his armpits. D'Vorak hasn't let that slow him down, and apart from surfing some of Western Australia's outer reefs, he has also skydived, swam with whale sharks and cage dived with great whites.
He also helps out with the Paraplegic Benefit Fund giving talks at schools and workplaces about the dangers of spinal injury, and encouraging people to make the most of their lives.
After being filmed surfing big waves in Western Australia D'vorak told ABC, "I could use the footage to help motivate kids to live a full life and have respect for all the opportunities they have and to make the most of their life."
More from GrindTV
5 of the best multi-day bike rides in the U.S.
These are the bikes you wish you had growing up
Hairy, bare chested longboard skater's dance routine is unexpectedly impressive
For access to exclusive gear videos, celebrity interviews, and more, subscribe on YouTube!