For sports junkies, the last eight weeks have been a festival of excess. The NBA and NHL playoffs, the US Open in golf, the French Open and Wimbledon in tennis, the Belmont Stakes, the Tour de France, and of course, the World Cup. But wait – what about the British Open? The third of golf's four major championships got underway this morning at the Royal Liverpool Golf Course on the northwest coast of England. Although you may have overdosed on sports these two last months, here are seven reasons you should plant your butt back on the couch and watch the Open Championship, as it is so regally known.
1. Tiger Woods Is Back!
True, the Open isn't actually the first tournament that Woods is playing since undergoing back surgery in March – it's the second (he missed the cut at the Quicken Loans National in June). But as he was forced to sit out both the Masters and the US Open, it is his first major of the year. It has been six years since Woods last won a major and eight years since he last won the British Open – on this very same course. Given that Woods has only played 12 competitive rounds all year, few people are picking him to win the Open. (To Note: Woods got off to an excellent start Thursday, shooting a 69 to finish the first round at 3-under par, three strokes off the lead.) 
2. To Get a Whiff of a $40,000 Bottle of Wine
Phil Mickelson, last year's winner, revealed this week that he celebrated his victory by drinking a $40,000 bottle of 1990 Romanee-Conti out of the Claret Jug that the Open winner receives. If he's lucky, this year's winner might just catch a remaining whiff of the Romanee-Conti – unless Mickelson has been drinking Yellow Tail out of it ever since. 
(Photo by Glyn Kirk / AFP / Getty Images)
3. To Root for a Golfer Who Is Also a Factory Worker
Among the qualifiers for this year's Open is John Singleton, a 30-year-old factory worker from Wallasey, England, a town a few miles up the road from Royal Liverpool. Singleton works in a resin factory, where he mixes chemicals and drives a forklift. He played professionally but had his career derailed a few years ago by injuries and only recently picked up his clubs again. Singleton's boss gave him two weeks off to prepare for the Open, and the factory is closed today so that Singleton's colleagues can cheer him on (the boss even sprang for tickets for the entire crew). Singleton now wants to resume his professional career and told reporters this week that if he does well enough at the Open, he might not return to the factory floor. (To note: Singleton shot 78 in his first round and finished 6 over par, so sadly, it is going to take a miracle to bring our blue collar fantasy to fruition.)
4 The John Daly Pants Watch
And you thought Rickie Fowler's outfits were loud. We all have our fingers crossed for the American flag pants in round two, but we'll be happy with the purple paisley, or even his classic Spongebob Squarepants.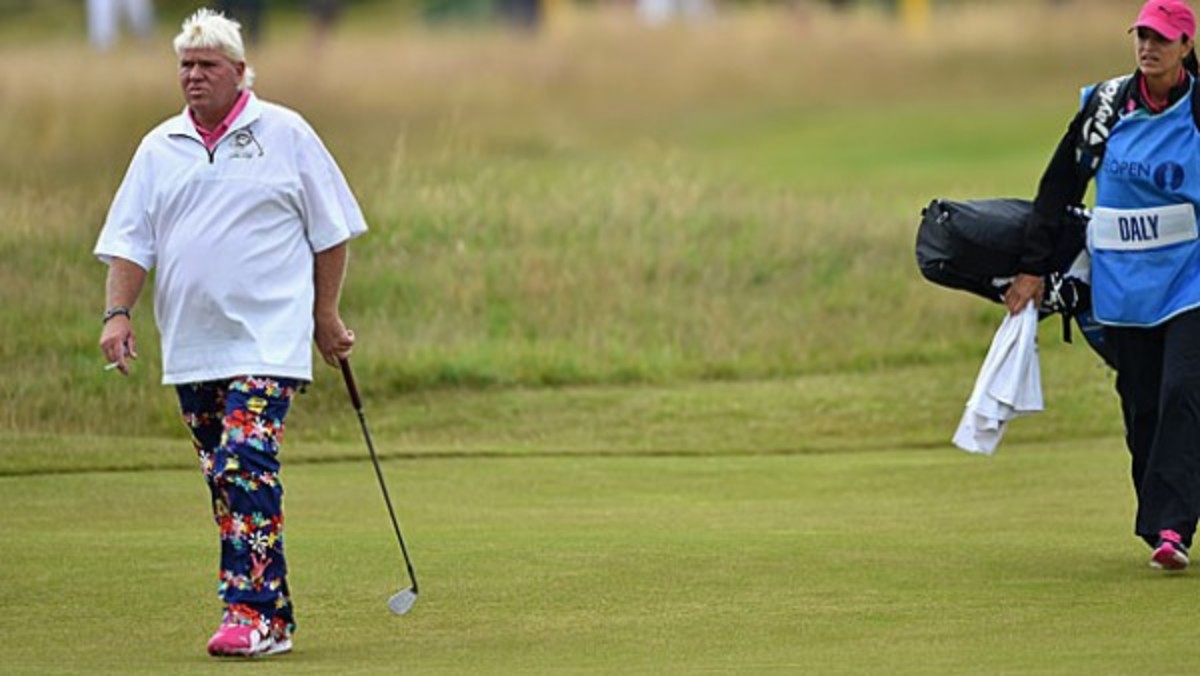 (Photo by Stuart Franklin / Getty Images)
5. It's More Visually Compelling Than a National Geographic Documentary
Everyone makes a big deal about the beauty of Augusta National, the club that hosts the Masters. Augusta is certainly a pretty place, but for scenery, nothing tops the British Open, on whichever course it is being played (the Open rotates courses each year). The Open is always held on a seaside links course (Royal Liverpool borders the Irish Sea), and whether it is under bright sunshine or pouring rain, the vistas are always spectacular. Usually, too, the aerial shots include a quaint seaside village abutting the course, which only adds to the viewing pleasure. Hell, surveying the seductive English countryside, you might even be tempted to fix yourself a cup of tea and eat a scone. 
6. Peter Alliss is Golf's Antidote to American Sports Commentary
The veteran British commentator will take a break from his duties with the BBC to call some of the first and second round action for ESPN. Alliss is a legendary golf analyst with a sharp tongue and dry wit that stands in welcome contrast to the sugary/folksy/smart-alecky prolixity of most American golf commentators. Alliss is a master of knowing when to pipe up and when to let the scene speak for itself. Over the years, he has also unleashed scores of memorable one-liners. "One good thing about rain in Scotland is that most of it ends up as scotch."
7. Those Sweet New Driving Irons from TaylorMade
The new Tour Preferred UDI (which just went on sale today) will be all over the British Open this year. Justin Rose has had the Tour Preferred UDI (Ultimate Driving Iron) is his bag for last three weeks and has chalked up two wins – first at the Quicken Loans National and last week at the Scottish Open. The UDI looks and plays like an iron but has a hollow construction, more like a hybrid, with a welded high-strength steel face for maximum ball speed and low CG, delivering serious distance. If it performs well at the British Open, expect to see it in your buddy's bag next time you're out.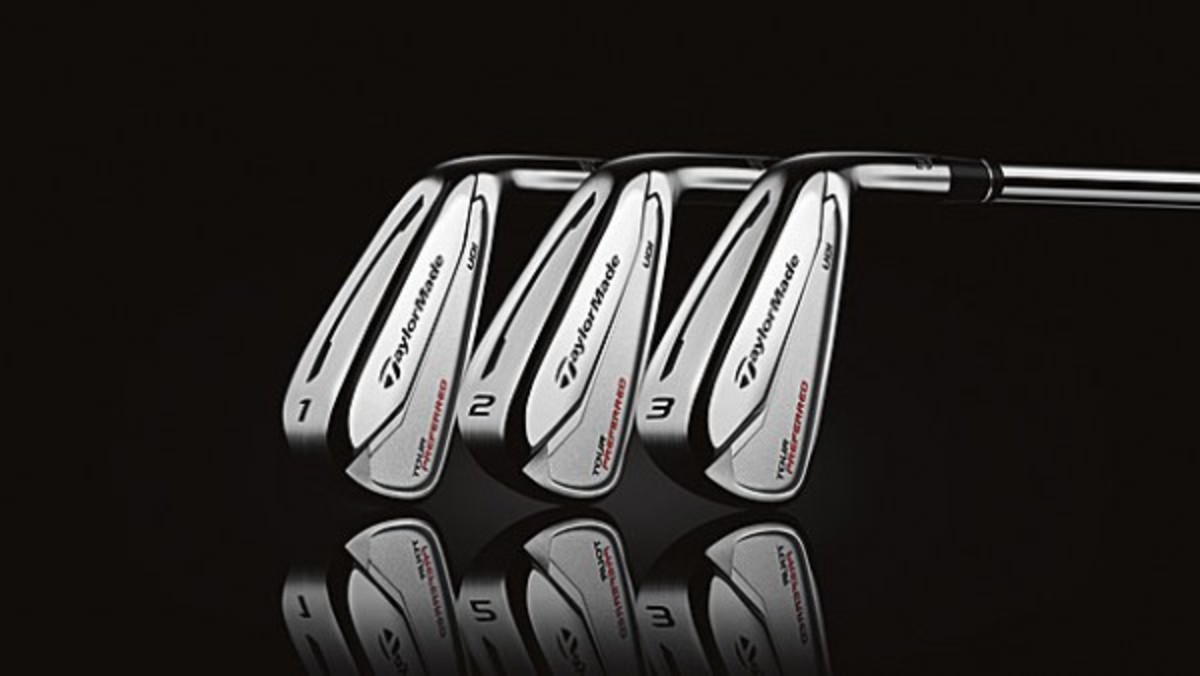 For access to exclusive gear videos, celebrity interviews, and more, subscribe on YouTube!