PHOTOS AND STORY BY NICK HINDS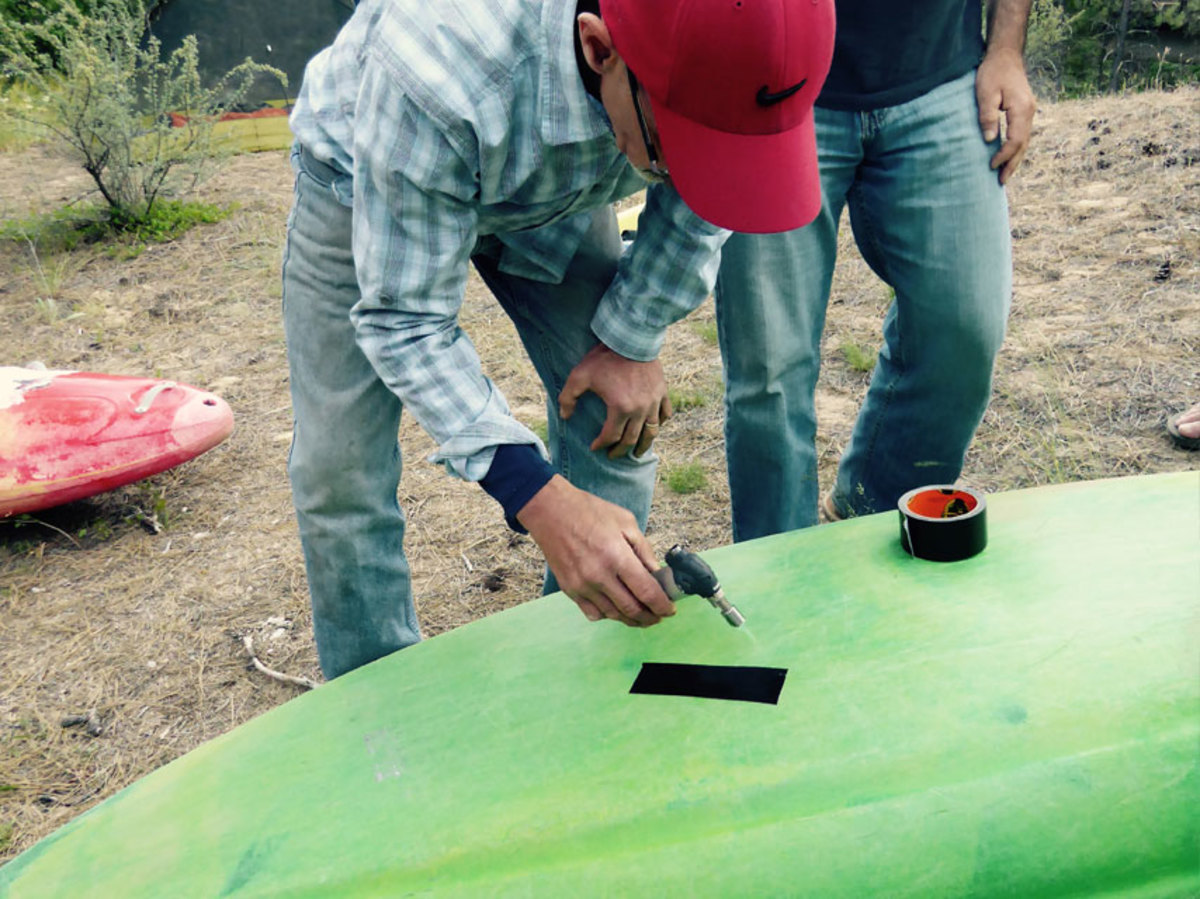 CONTINGENCIES: As we unload boats from vehicles the night before launching, I notice a crack in Bruce's creeker. Instead of freaking out or ripping the seat from his kayak as twilight approaches, he keeps calm and favors a different approach. (That piece of slightly heated Gorilla Tape will last through the South Fork and part of the Main Salmon, still holding fast at the takeout.)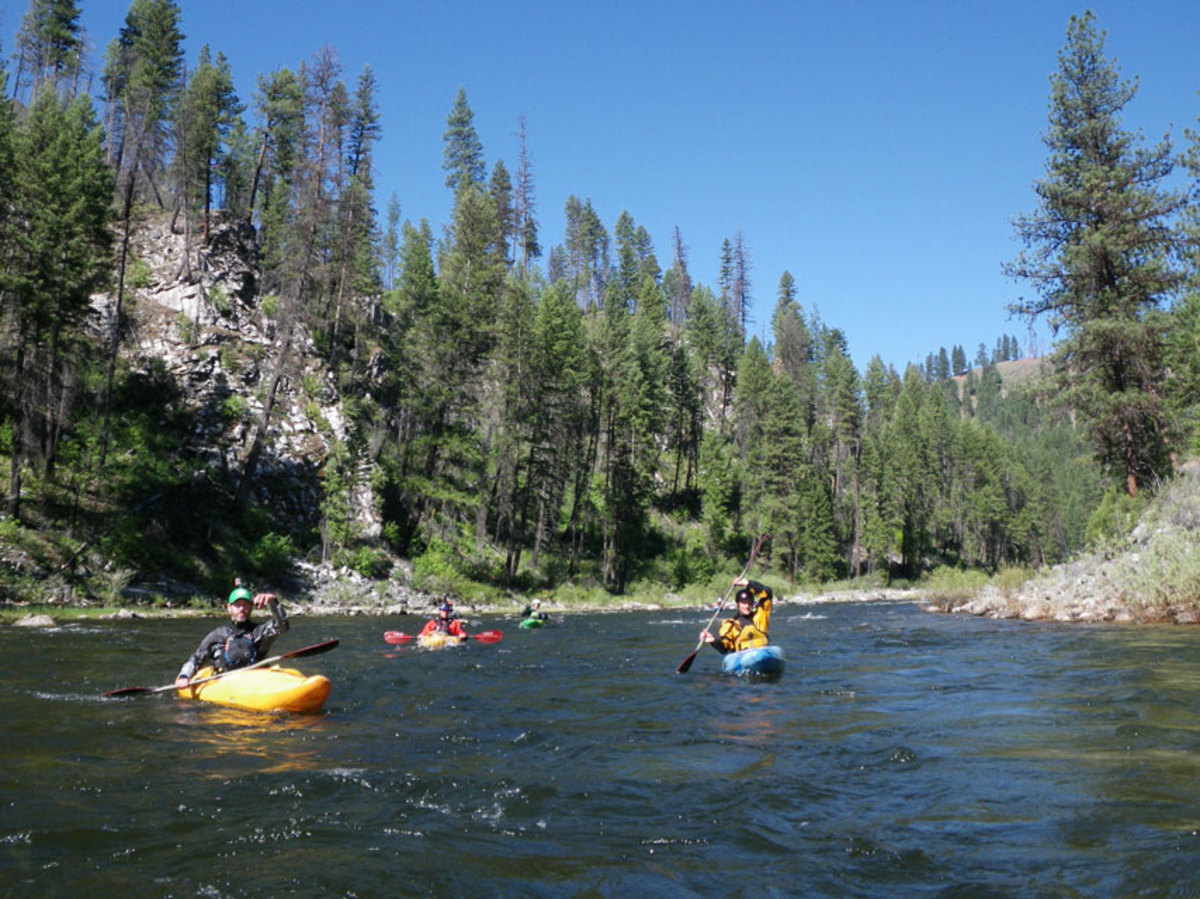 LETTING GO: Floating away from our cars left for the shuttle service, an overwhelming elation takes over, realizing that we're suddenly amidst three days of central Idaho wilderness paddling! I know we are prepared as we will be. Hopefully we packed all the necessities and our group gels into a cohesive team. Because when it comes together, we can start falling into a rhythm with the boat-scouting, setting safety, and supporting each other through the rapids.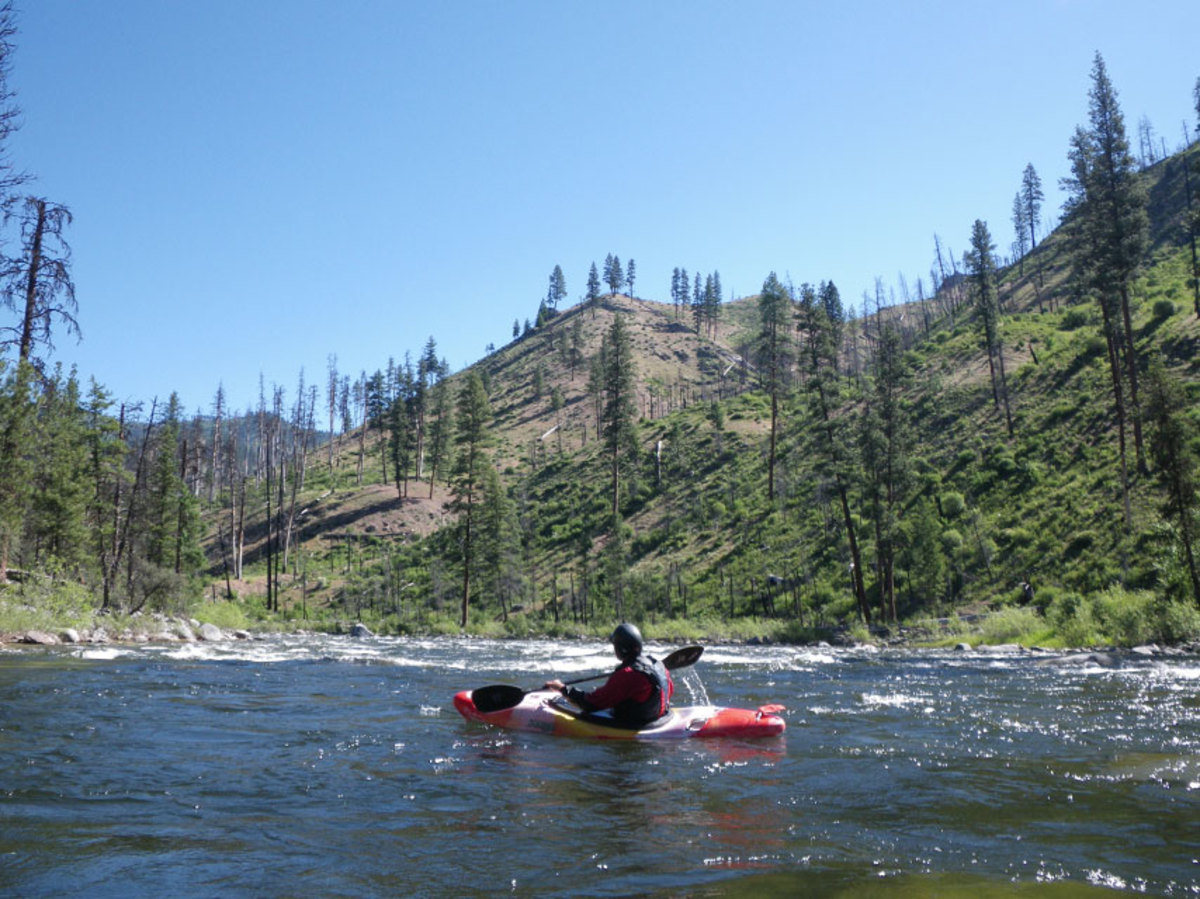 PERSPECTIVE: As I float behind Scott Gerber on the South Fork of the Salmon River, it occurs to me: Getting older doesn't necessarily mean that I need to stop exploring whitewater. Gerber is a talented paddler who has seen our sport evolve from the daily fix-it-yourself foibles of fiberglass Lettmann Kayaks to the comfort and durability of a modern creekboat. At 65, Scott still gets on new runs, though he's more seasoned, more selective about river levels and paddling partners.
RUNNING SAFE: Paul sees another line — maybe one of the toughest moves on the entire river. Right as he announces it, I have immediate doubts about the water levels. But we support his decision to line up this beautiful left S-turn through the first Class V on the trip. We pull out a throwbag, plus set folks in their kayaks, ready for safety support. We're prepped for the worst, but Paul's perfectly timed and placed strokes guarantee his stylish passage past some enormous holes.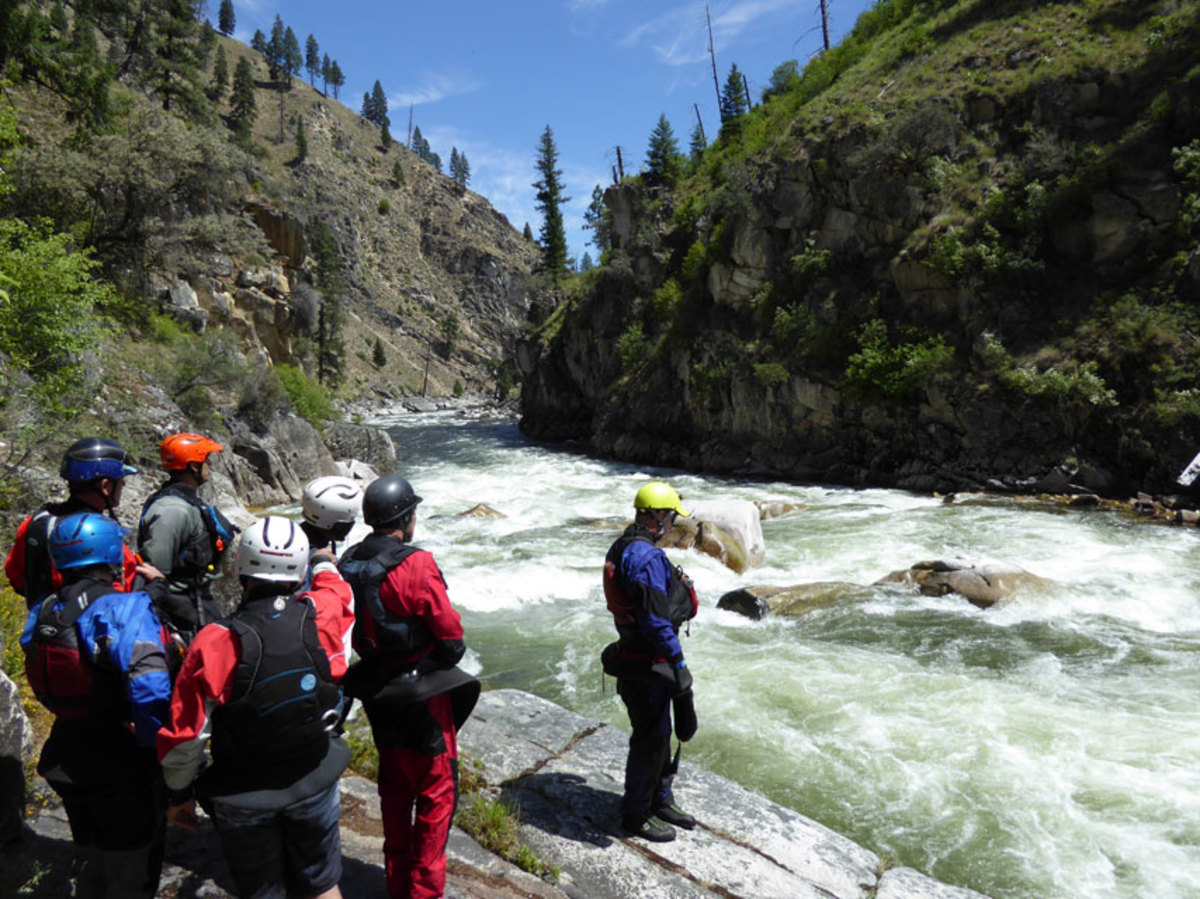 LOOKING DOWNRIVER: There is an art to reading water. Each paddler takes a look, some eager to test their hypotheses while others wait to watch a few experimental lines before trying their perceived best routes through the rapid. Being respectful of your crew's need for scouting time is always important.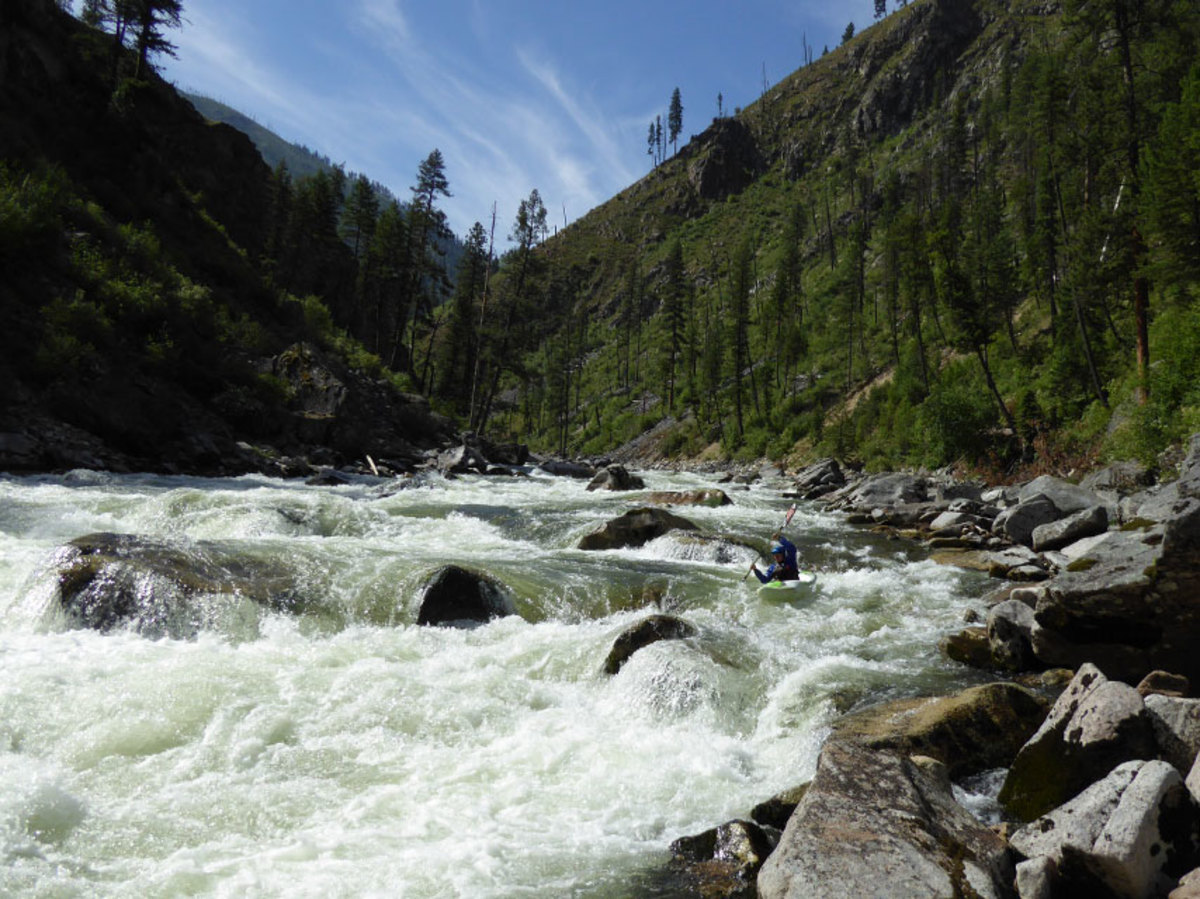 THINKING SAFE: Shannon pushes off in her Dagger Nomad and deftly avoids the hazards in a long Class IV boulder garden. I'm holding a camera and standing on a rock parallel to a larger hole. As she nears the end of the rapid it spins her. Years spent growing up in a safety-rich camp environment have taught me to always have my rope prepared — it's at my feet, open with the rope exposed, ready to toss. There's no need to reach; Shannon applies a few deft strokes and straightens her line before the trouble. Thinking about these troublesome spots and preparing for them still makes all the difference when help is needed.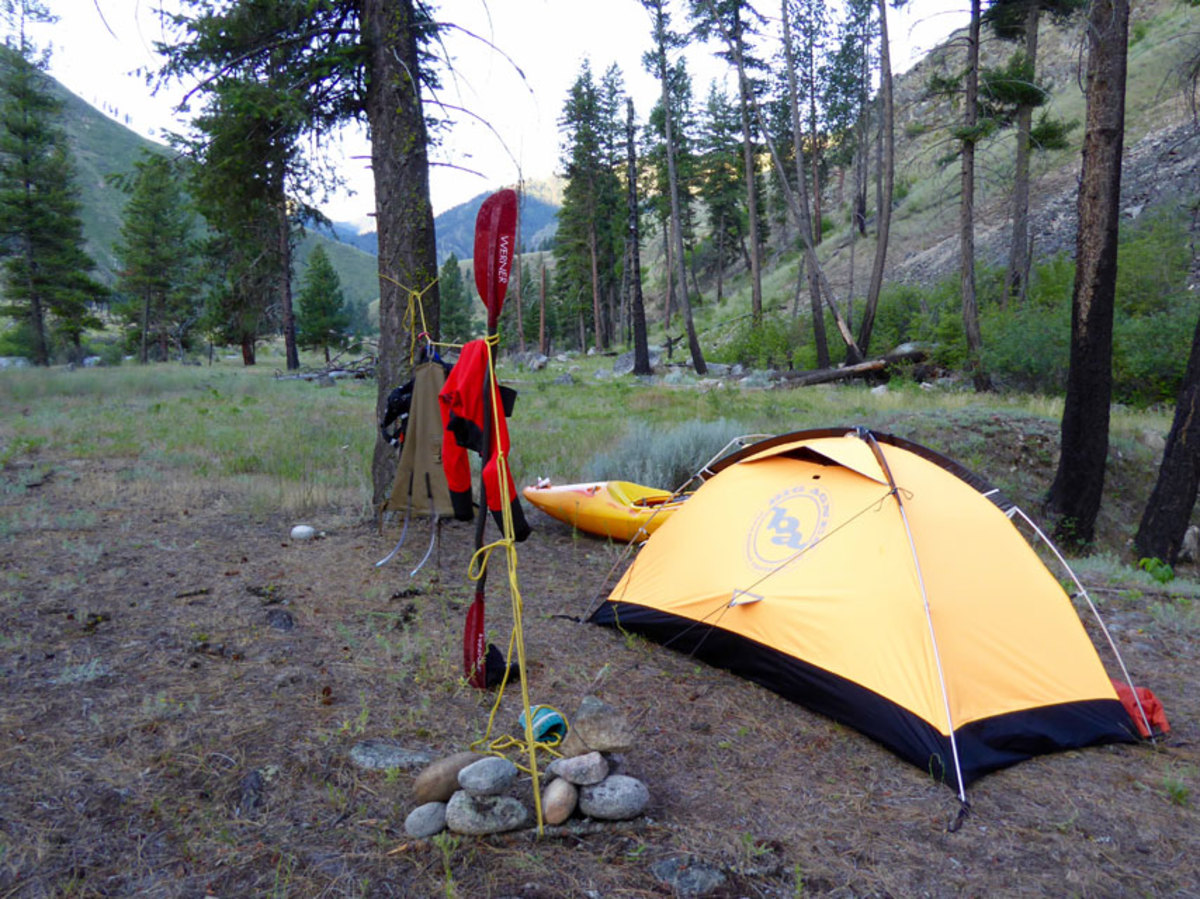 ENJOYING CAMP: Bradley sets up his new tent like the masterful outdoor education instructor that he is. His gear dries on an enviably strung clothesline-paddle combo. After my oogling, he admits a few days later that he failed to give the baby poison oak plants enough berth. Itchy ankles, however, are a very small price to pay for an unforgettable wilderness experience.
— Check out more tips on self-supporting from your kayak.
— Read more in our Voices of Wilderness series.
The article was originally published on Canoe & Kayak
For access to exclusive gear videos, celebrity interviews, and more, subscribe on YouTube!