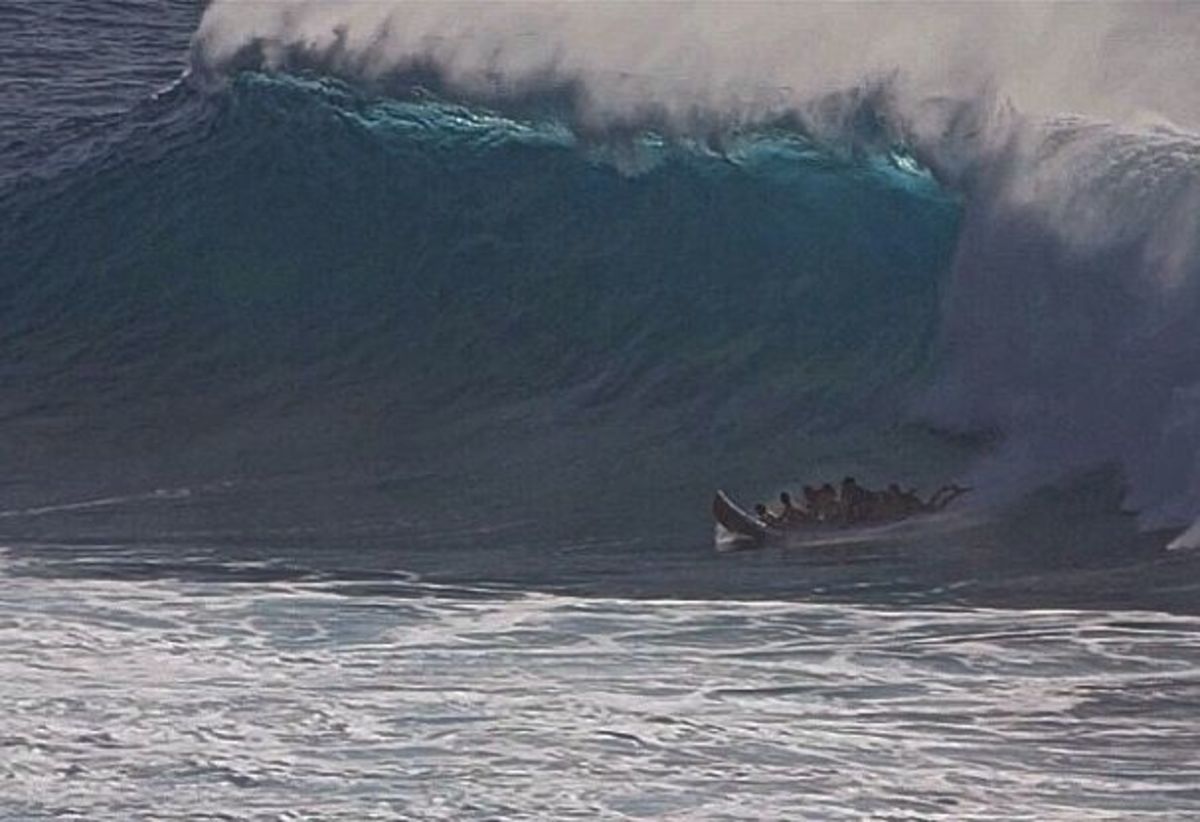 The Supsquatch is a giant, inflatable stand-up board, measuring 16-feet long and 6.5-feet wide, so it is designed to go big, and that's what a group of surfers led by Jamie O'Brien decided to do in Makaha, Hawaii, recently.
O'Brien, Kalani Chapman, Kaikea Elias, Scotty Clelland, Sean McInerney, Brad Domke and Brian Emory—a.k.a. Team Grom—climbed aboard a Supsquatch and caught this 17-foot wave, though its height apparently is debatable:
"There is nothing better than catching an 18-foot wave with six of your best friends!" O'Brien said on Instagram.
"Words can't describe how epic surfing the Supsquatch in 20-foot conditions [is] with your best friends. #teamgrom got blessed over the weekend with this bomb!" Domke said on his Instagram.
The video shot by Issac Sokol and posted on YouTube by XXL Big Wave Awards says 17 feet, so we'll go with that.
However big it was, the crowd of people cheering on Team Grom as it successfully rode out the wave was obviously impressed.
But will it impress enough judges to win an award? We'll see. The video is a Billabong Ride of the Year Group Entry in the Big Wave Awards. The nominees will be announced at the end of March with the winners declared on May 1.
Follow David Strege on Facebook 
For access to exclusive gear videos, celebrity interviews, and more, subscribe on YouTube!