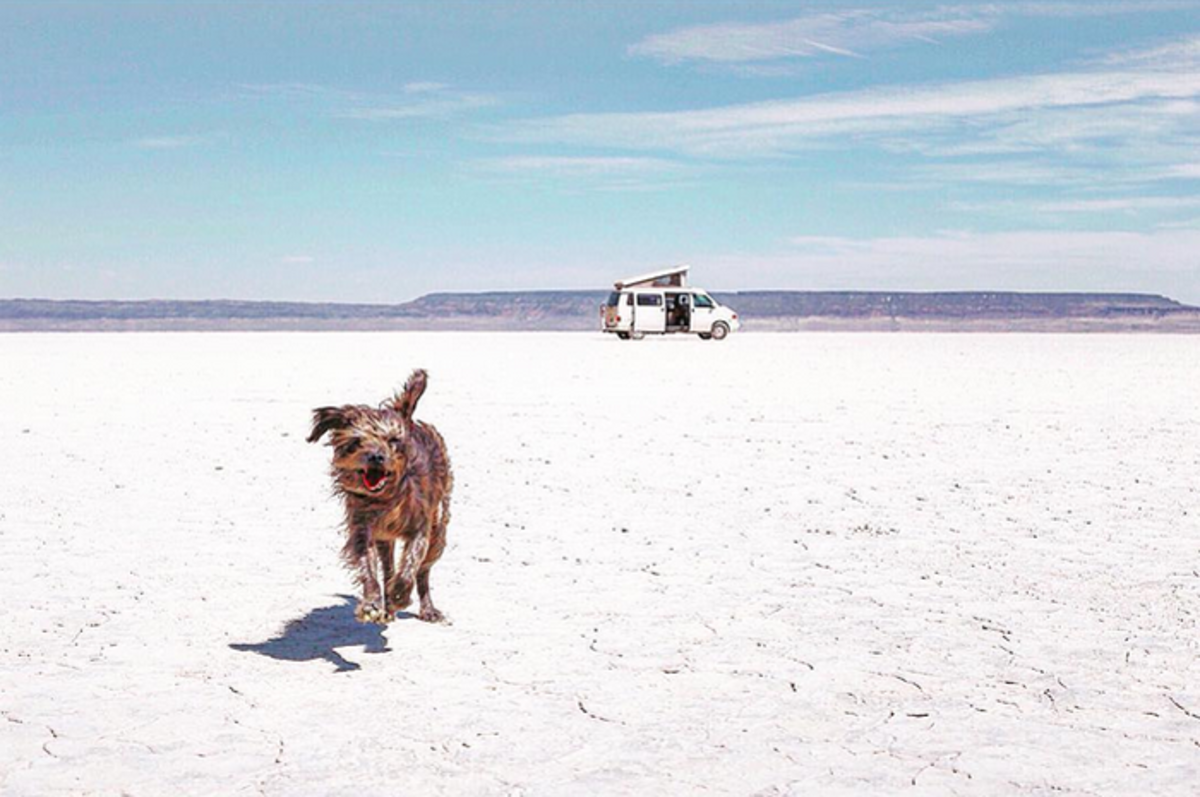 Living out of a van is nothing new. But when Foster Huntington created the #vanlife Instagram hashtag back in 2011, he spawned not only thousands of social-media posts, but a renewed interest in moving back toward smaller, mobile living.
Now #vanlife has become a community of rambling souls seeking adventure from behind the steering wheel (and on a continuous search for a shower). Here, some of our favorite #vanlife Instagram accounts to help inspire your next road trip.
In their words: "An American flip book as we travel the country in a Dodge Sprinter."
In ours: Gale Straub is the founder of @She_Explores, a blog all about women on the road and in the great outdoors. Along with her boyfriend, Huckberry contributor John Gaffney of @TheVanMan, they're flipping what it means to document life from the front seat — by documenting it from the back door.
In his words: "I live a simple life, traveling the country in my van Pearl. I work when I need to, but mainly find myself surfing or exploring."
In ours: When Dylan Bellingan decided to unclutter his life, he took a step beyond cleaning out coat closets and bought himself a 1993 Chevy work van that he converted into his full-time home. Together, he and "Pearl" have been clocking miles all over the country, from the Canadian border to Mexico, catching up with friends along the way.
In her words: "You don't have to be rich to travel well."
In ours: Melissa Connell ("Liss" to her friends) gets plenty of questions about how she can afford to travel throughout her native Australia living out of her van-and-trailer setup. Her response? Buy less, do more (it helps that she also occasionally rents out her stylish trailer for photo shoots). She's a pro at what she calls "experiential travel"; her aim is to enjoy the trip, not just rush to a destination.
In their words: "Idle: to spend time doing nothing. Theory: to spend our time idling."
Our words: Each photo from James, Rachel and their van, Sunshine, is accompanied by a long, poetic caption — pretty fitting for a couple who prefers to move at a slower place. If you like stunning photos, vintage vans and anecdotal stories, you'll have a hard time not double-tapping.
In his words: "That's just like your opinion man … "
Our words: The OG #vanlifer, photographer Foster Huntington's account is as perfectly curated and instantly inspiring as you might have expected. Or maybe that's just our opinion.
In his words: "Filmmaker/Overlander. These are the adventures of my 1964 Unimog."
Our words: In a #vanlife landscape filled with Vanagons and Sprinter vans, the rugged Army Unimog (or, in this case, a retired ambulance) turned mobile home is a refreshing sight on our Instagram feeds.
In her words: "Life on the road in Campy the van with my sidekick rescue dog, Max."
Our words: Traveling with her scruffy and adorable adventure partner, Max, Alison Turner captures life on the road from a truly unique perspective. Which got us wondering: Is she just master of the self-timer or can you really teach an old dog new tricks?
More from GrindTV
7 surf trips for the certifiably insane
3 multi-surface boards for year round adventure
Mud runs: America's fastest-growing sport?
For access to exclusive gear videos, celebrity interviews, and more, subscribe on YouTube!