When folks reach their 70th birthday, a cruise across the Atlantic Ocean is popular way to celebrate. Polish kayaker Alexander 'Olek' Doba would generally agree — just not on the size of the vessel.
Whereas most septuagenarians cross the Atlantic from the plush confines of a luxury cruise liner, Doba chose a 23-foot custom kayak that he fondly refers to as "Olo."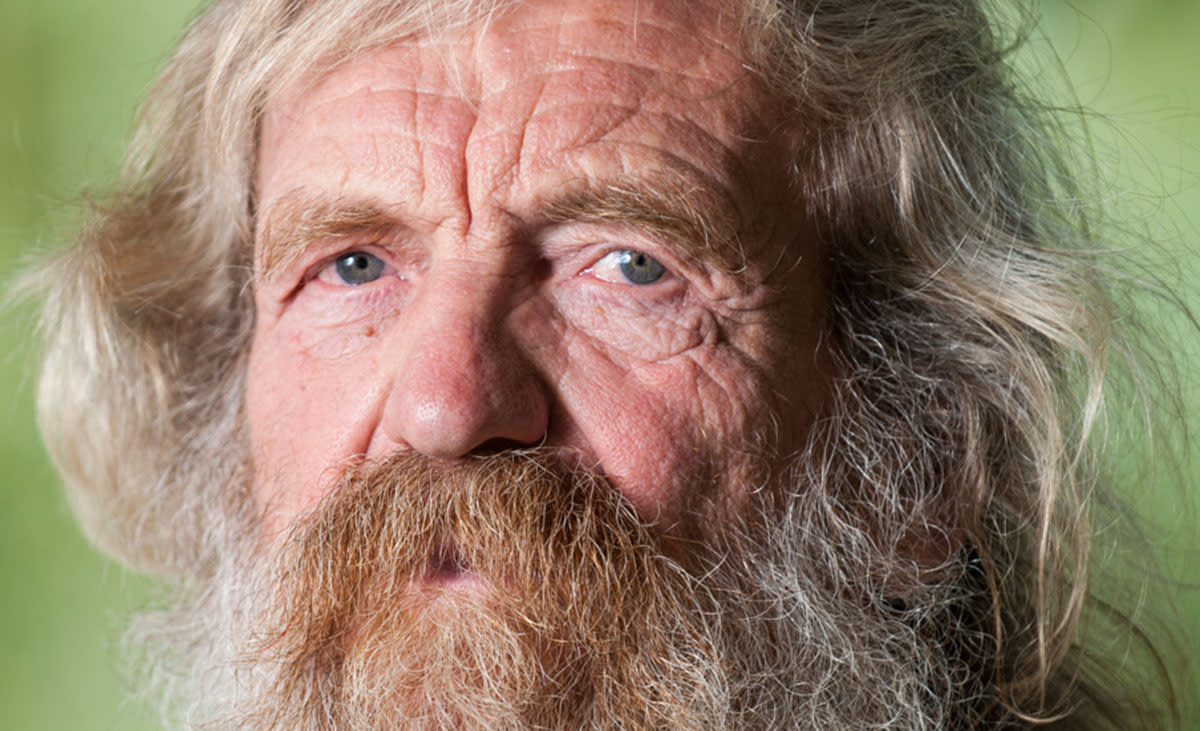 That's right: A 70-year-old man decided to paddle some 4,000 miles across open ocean – completely solo and unsupported – in a craft smaller than most lifeboats.
Not to mention, it was his third time completing a transatlantic crossing. He completed his first – traveling from Senegal to Brazil – after spending 99 days at sea at the budding age of 64. Three years later, he was thrashed around for 142 days during a 5,400-mile crossing from Lisbon, Portugal, to Florida.
If there was ever someone to personify the "Old Guys Rule" mantra, this is the man. But it's the story behind his latest crossing that demonstrates his unbreakable spirit.

His first two attempts were thwarted before he could escape the seemingly magnetic pull of the Eastern seaboard.
After strong winds blew the Olo ashore in Sandy Hook, New Jersey, following his first attempt over a year ago, Doba's craft was severely damaged. After spending months repairing it, his second foray also ended abruptly when an unexpected storm forced him to retreat to Barnegat Bay, New Jersey, to await more favorable weather.
Hoping the third time would be the charm, Doba launched again on May 16, but, just like clockwork, unfavorable winds and currents kept him glued to the coastline.
After getting a window of decent weather, he separated himself from the Jersey coastline by 600 miles before calamity struck again. A Force 8 Gale storm — winds to 46 mph and waves of up to 25 feet — rocked his boat and eventually broke the rudder, leaving the Olo uncontrollable in high seas.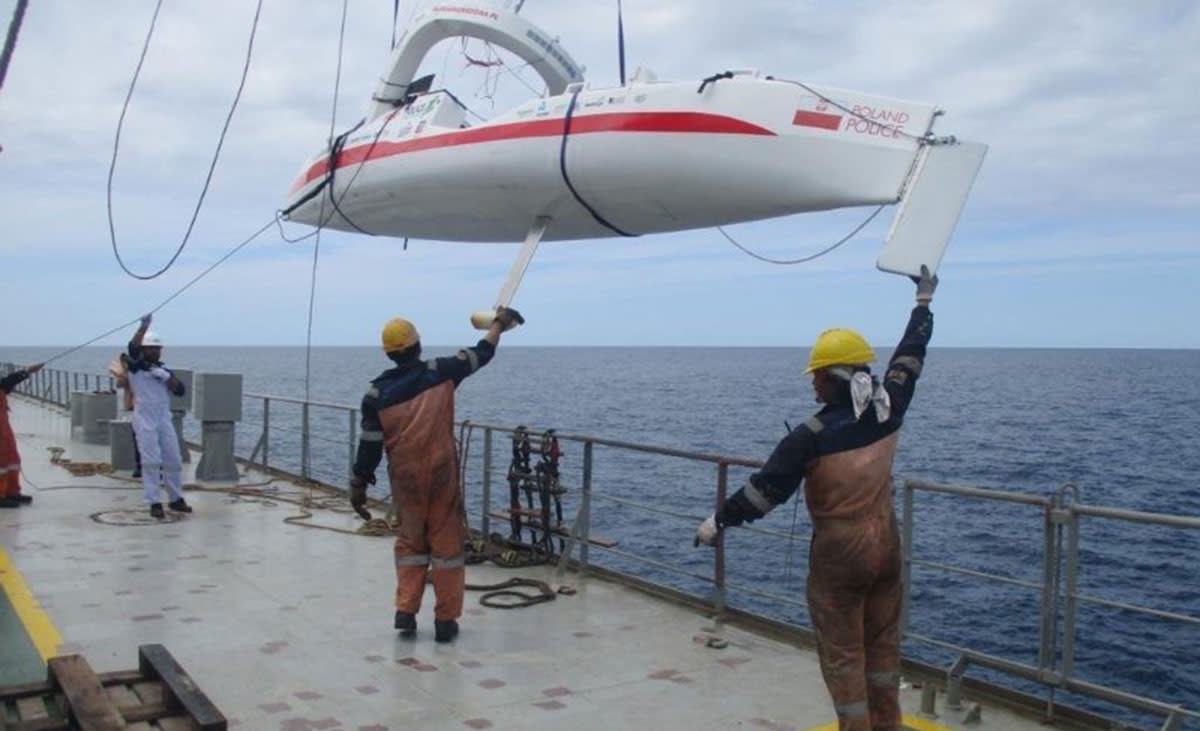 While the retired electrical engineer attempted to fix the rudder himself, he lacked the necessary tools and offered this blunt assessment to his communications coordinator, Piotr Chmielinksi:
"A proper repair would require a blacksmith, a welder and an engineer," Doba told CANOE & KAYAK in an interview. "There was only an engineer — me."
However, Doba has a large fan base in both Poland and the U.S. that was determined to get him across. After his team made a few calls, help miraculously came in the form of the Baltic Light – a 656-foot merchant vessel equipped with a full machine shop. After hoisting the Olo out of the water and spending a few hours on repairs, Doba was back on his way.
After over a year of hardship, Poseidon finally gave the Pole a well-deserved string of favorable weather and currents. He made good time and while his original destination was supposed to be Portugal, conditions shifted him farther north.
After 100 days at sea, Doba finally landed in the Isles of Scilly – a small archipelago off the southwestern tip of England – hence completing his third transatlantic crossing.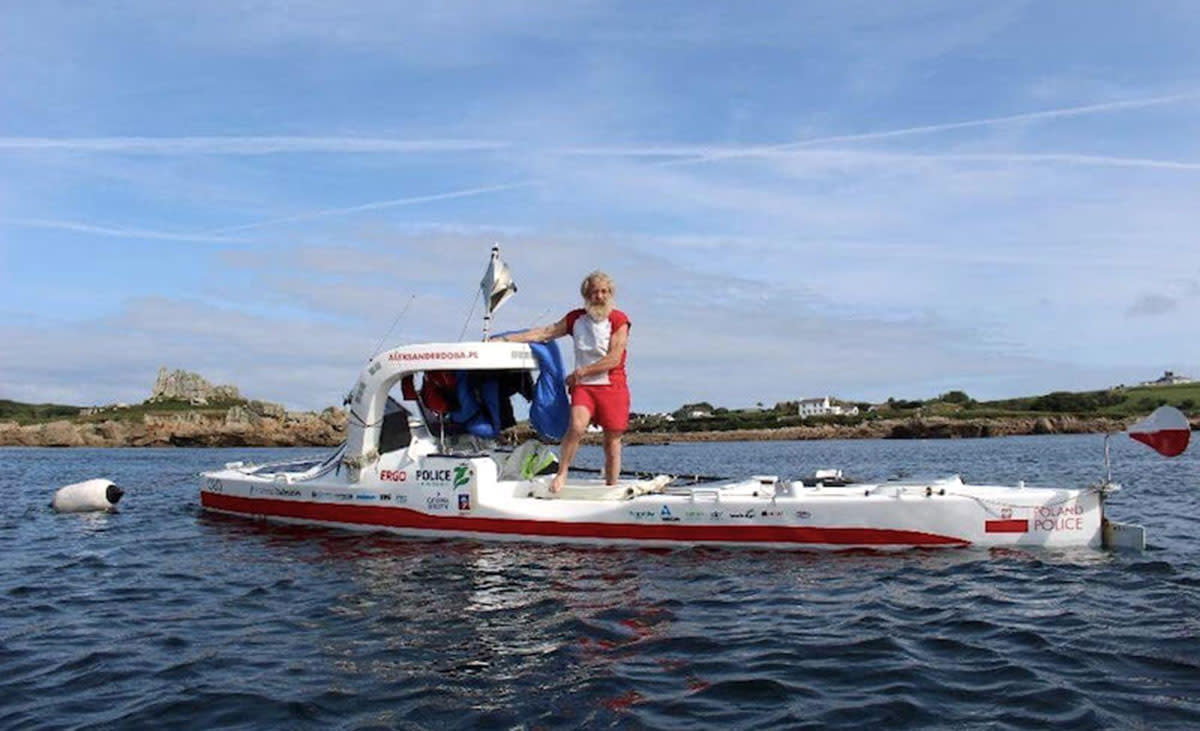 Of course, that doesn't mean he's staying on dry land.
Doba is now forging through the harrowing English Channel – the busiest shipping lane in the world – with no set finish line in mind. It's likely to be one of the most challenging stretches of his entire journey, but hardships have never fazed this senior citizen.
And for Doba, the method behind his madness is pretty simple.
"Ninety-five percent of people die in their sleep," Doba mused to C&K. "So why lie down?"
More from Alexander Doba's transatlantic crossings
In-depth look at Doba's most recent crossing of the Atlantic
Harrowing details about the problems Doba faced during his crossing
Learn more about this Polish national hero
For access to exclusive gear videos, celebrity interviews, and more, subscribe on YouTube!