There's nothing like prying off those ski boots, unzipping that gigantic down jacket, pulling off your goggles and beanie and sitting yourself down for a celebratory beverage to bask in the amazing day you just had.
RELATED: Easy DIY snacks for a day on the mountain
Whether in France, Sun Valley or Scandinavia, there's a worldwide consensus that after racing around the slopes all day, tucking into your tipple of choice is a must. After all, hard work deserves reward.
But why stick with your usual cocktail? Wet your whistle this winter with one of these classic post-ski drinks.
Norwegian aquavit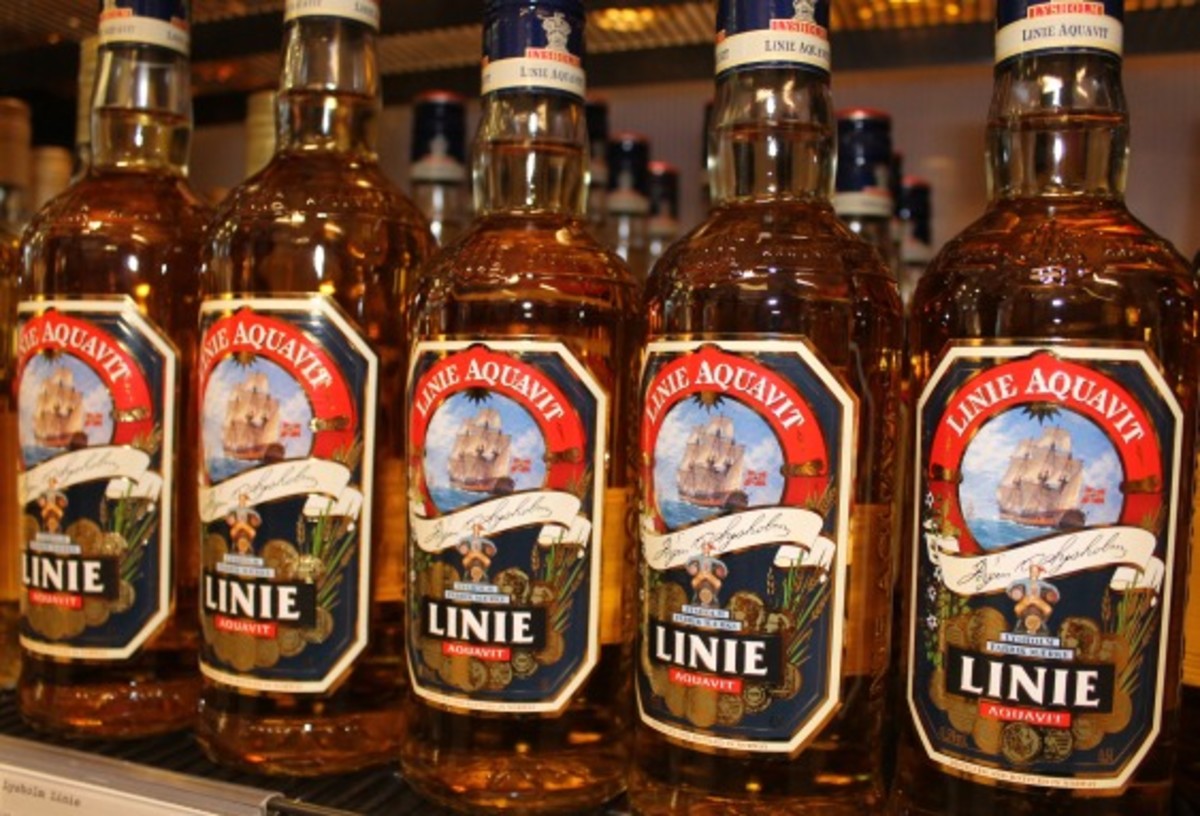 Aquavit ("water of life") is a traditional Scandinavian spirit. The main ingredient is caraway or dill, spruced up with spices and herbs such as cardamom, cumin, lemon, fennel or orange peel.
If you fancy trying this without heading over to Scandinavia, the most famous brand, Linie ("line" in Norwegian), is sold in the U.S. Traditionally, each cask containing this aquavit must travel across the equator, or the "linie," twice before it's sold. Each sip you take is probably more well-traveled than you.
Finnish salmiakki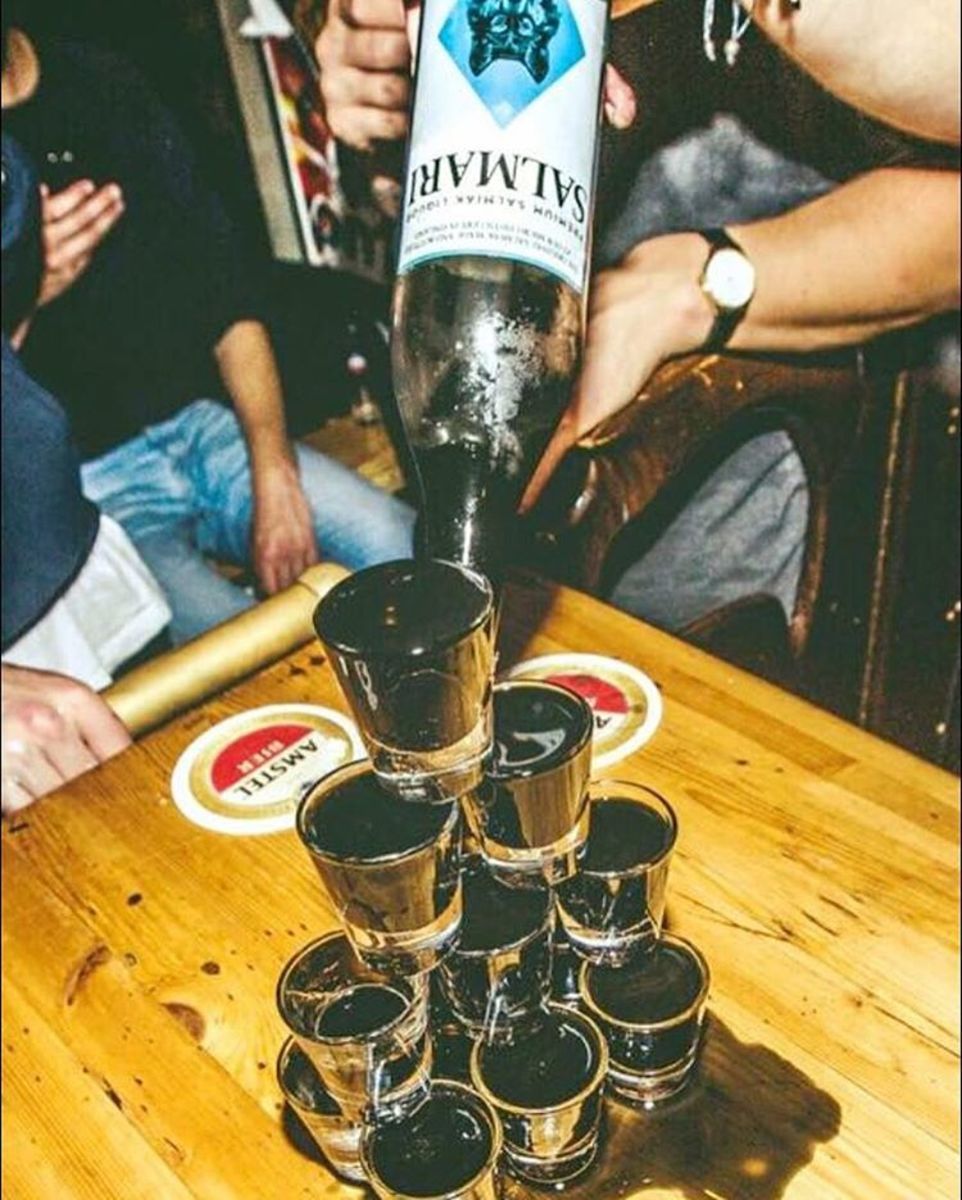 Fancy spicing things up a bit? In Finland, they drink salmiakki. There's no diluting this stuff; it's taken neat and consists of vodka and ground-up salty licorice.
In Denmark there is a similar drink called "Black Swine" or "Little Blues" — probably referring to the hangover you'll get after a night downing this in the mountains.
French génépi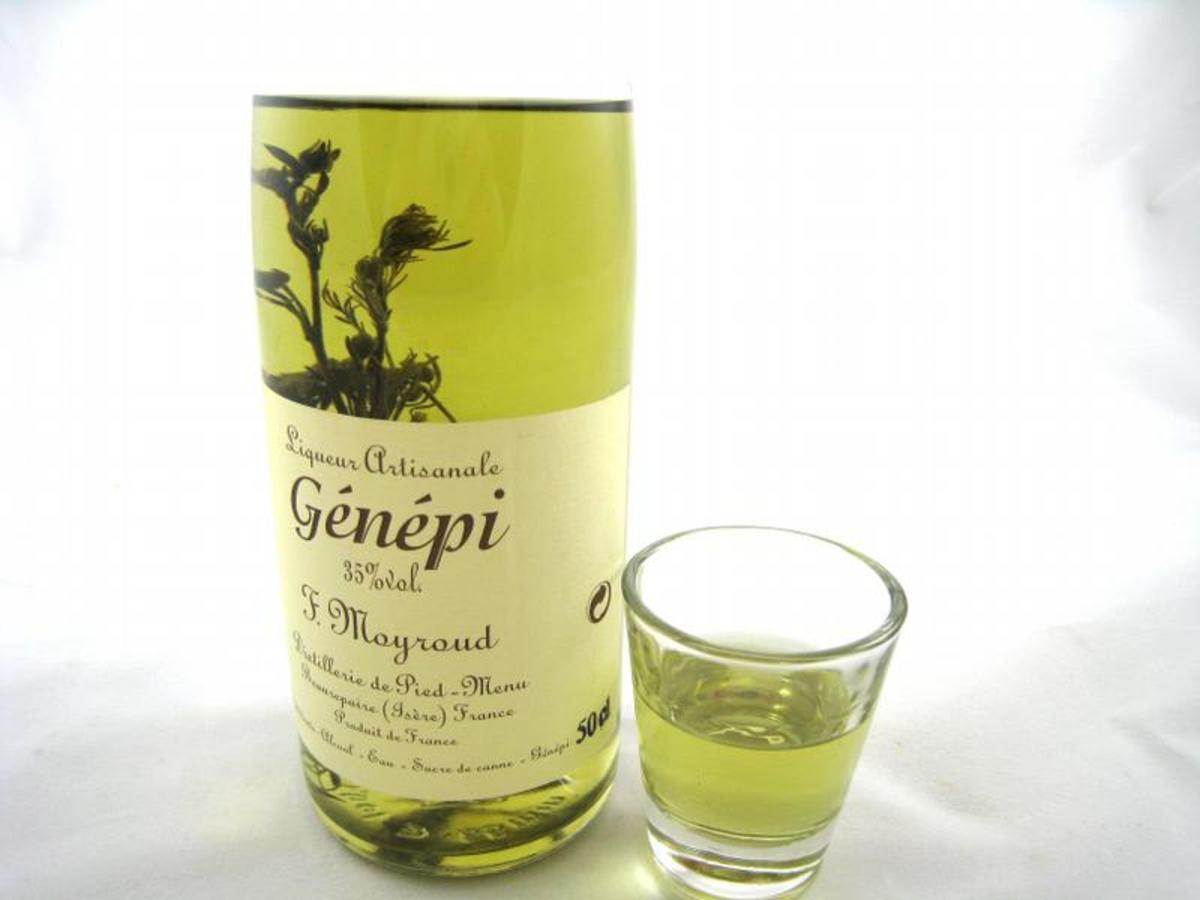 Génépi is best enjoyed as a digestif after a lazy mountain lunch. The liquor is produced by brewing the aromatic flowers of wormwood plants and accordingly tastes of flowers, herbs and chamomile with a hint of sweetness all rolled into a glass.
It's a must-try if you're in the Alps, especially in the Savoy region.
Beloved beer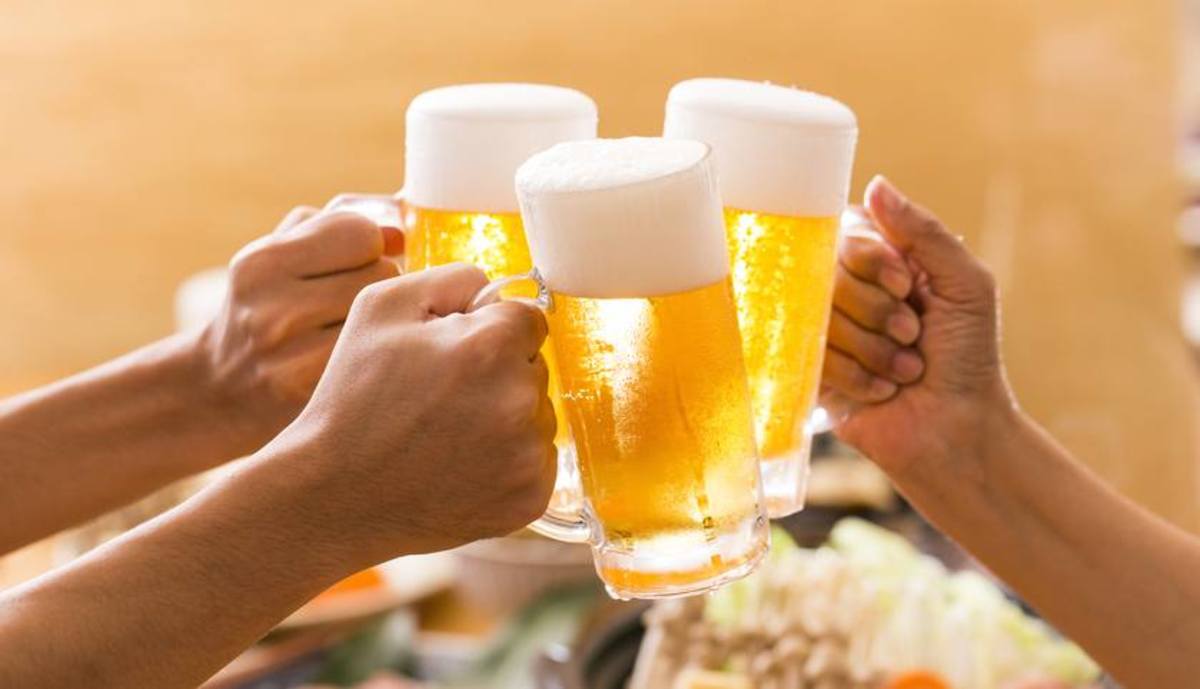 After a hard hike in the backcountry, a stealth beer stuffed in your backpack might be the best way to reward yourself at the top (and that's even before you charge back down through untracked powder).
For those more amenable to the long-lunch aspect of a snow holiday, an ice-cold beer with an alpine vista in crisp sunshine is worth the trip to the mountains alone.
Bubbly champagne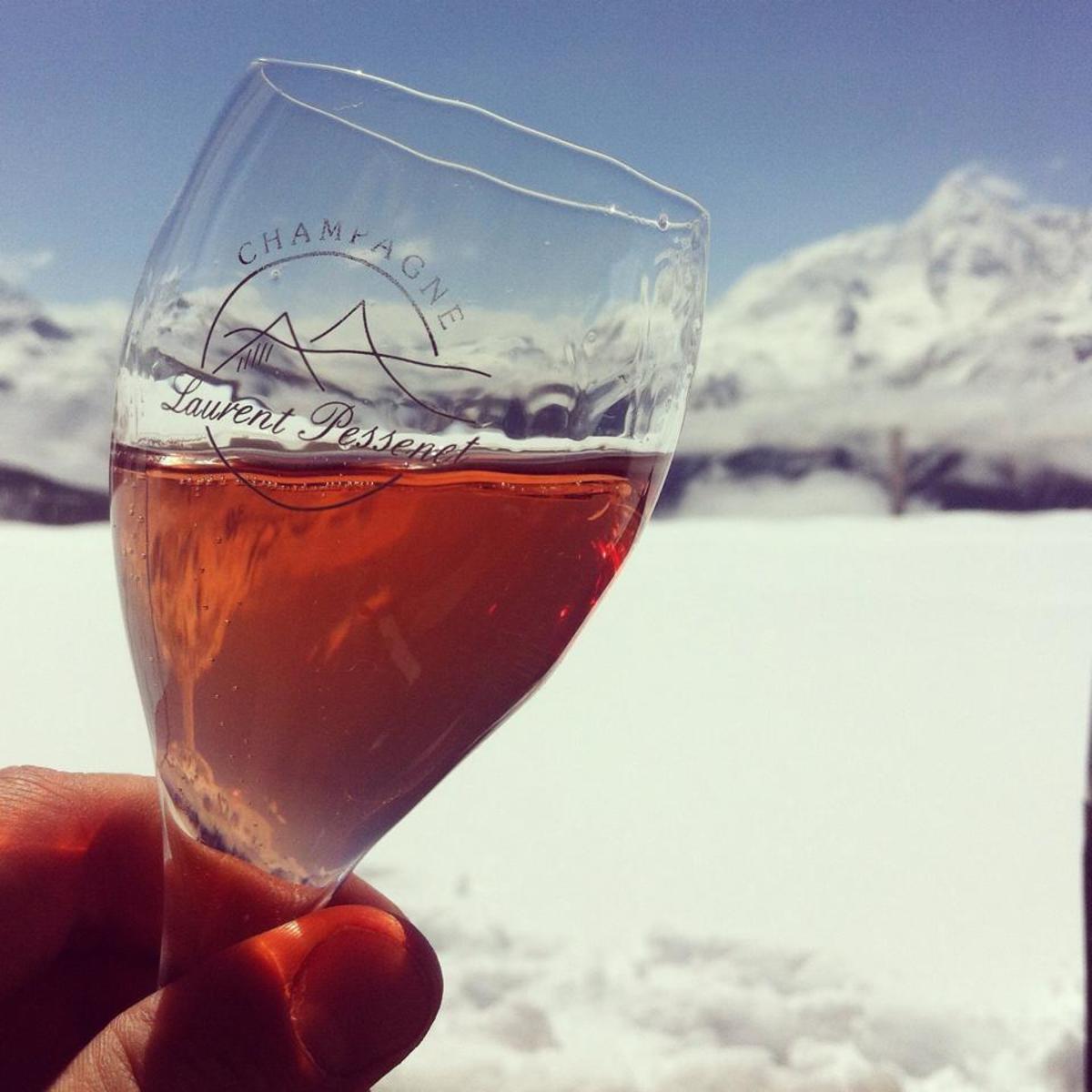 If there isn't much powder on offer, why not settle for a glass of champagne? Surely that's not the worst trade-off.
Cappuccino with amaretto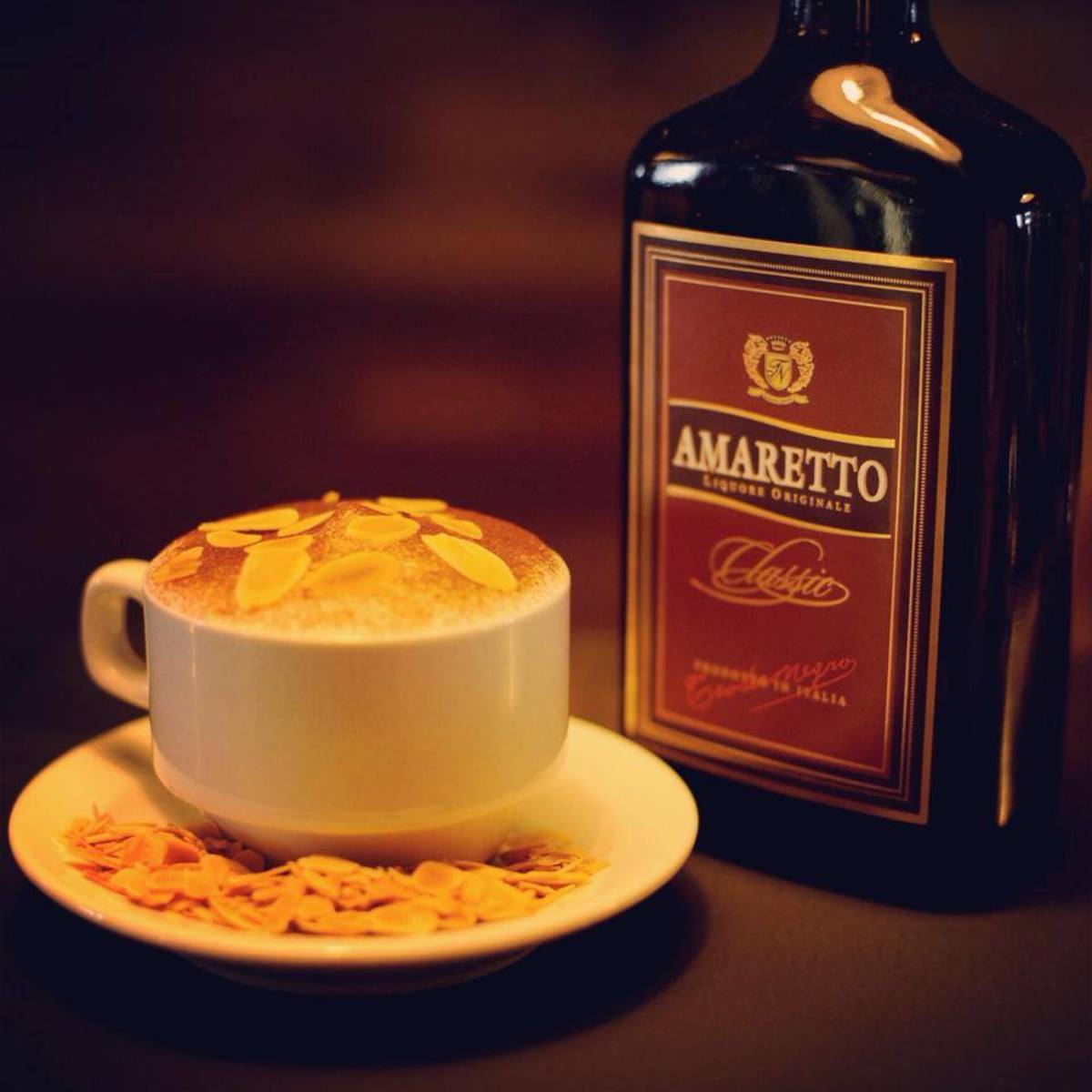 Drinking coffee is always delightful, even more so with an injection of liquor. Start your time on the slopes with a bang by introducing this to your caffeine ritual.
RELATED: The benefits of coffee consumption for active people
Best enjoyed in Italy for the authentic experience.
Mulled wine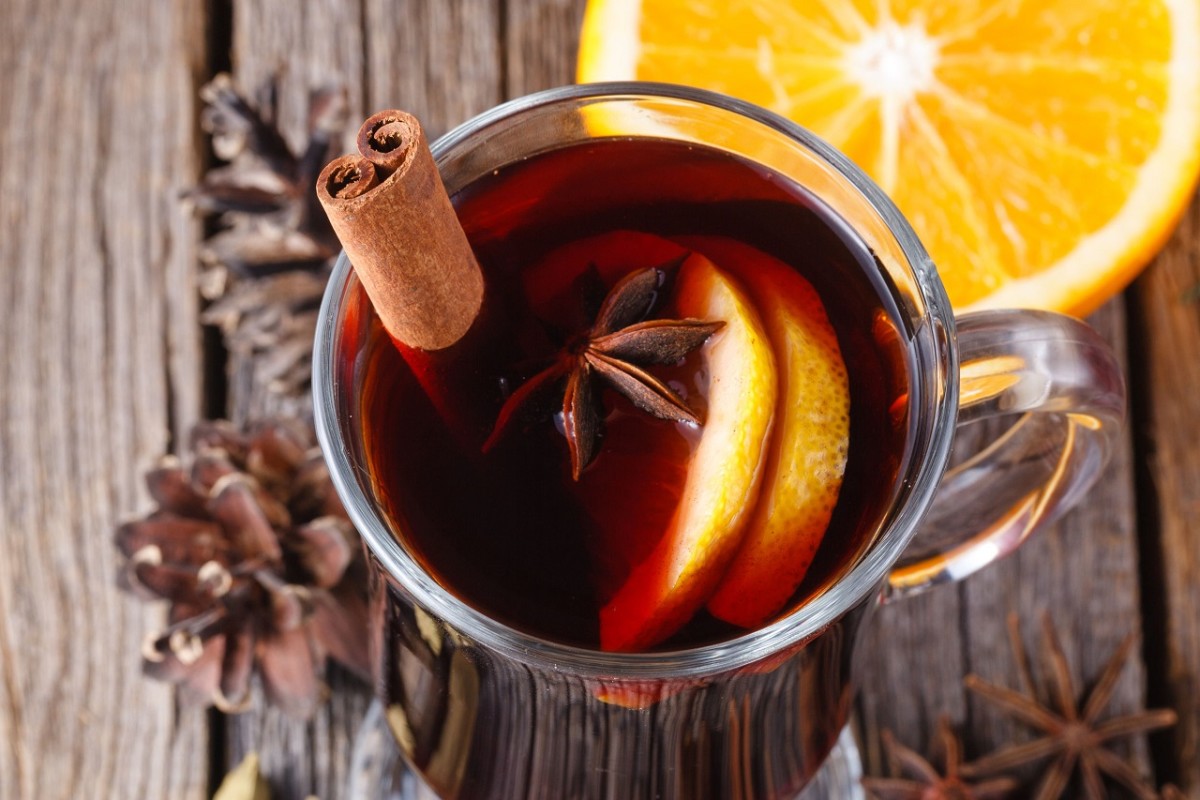 A blend of hot wine, cinnamon and orange creates this pure spicy goodness, with a slosh of brandy thrown in. Mulled wine has been beloved since the time of the ancient Greeks: In order to prevent spoilage, they would pop spices into the wine and heat it up.
It also proved to be a big hit in the Middle Ages. With all that Black Death lurking, they surely deserved a drink or two.
Hot chocolate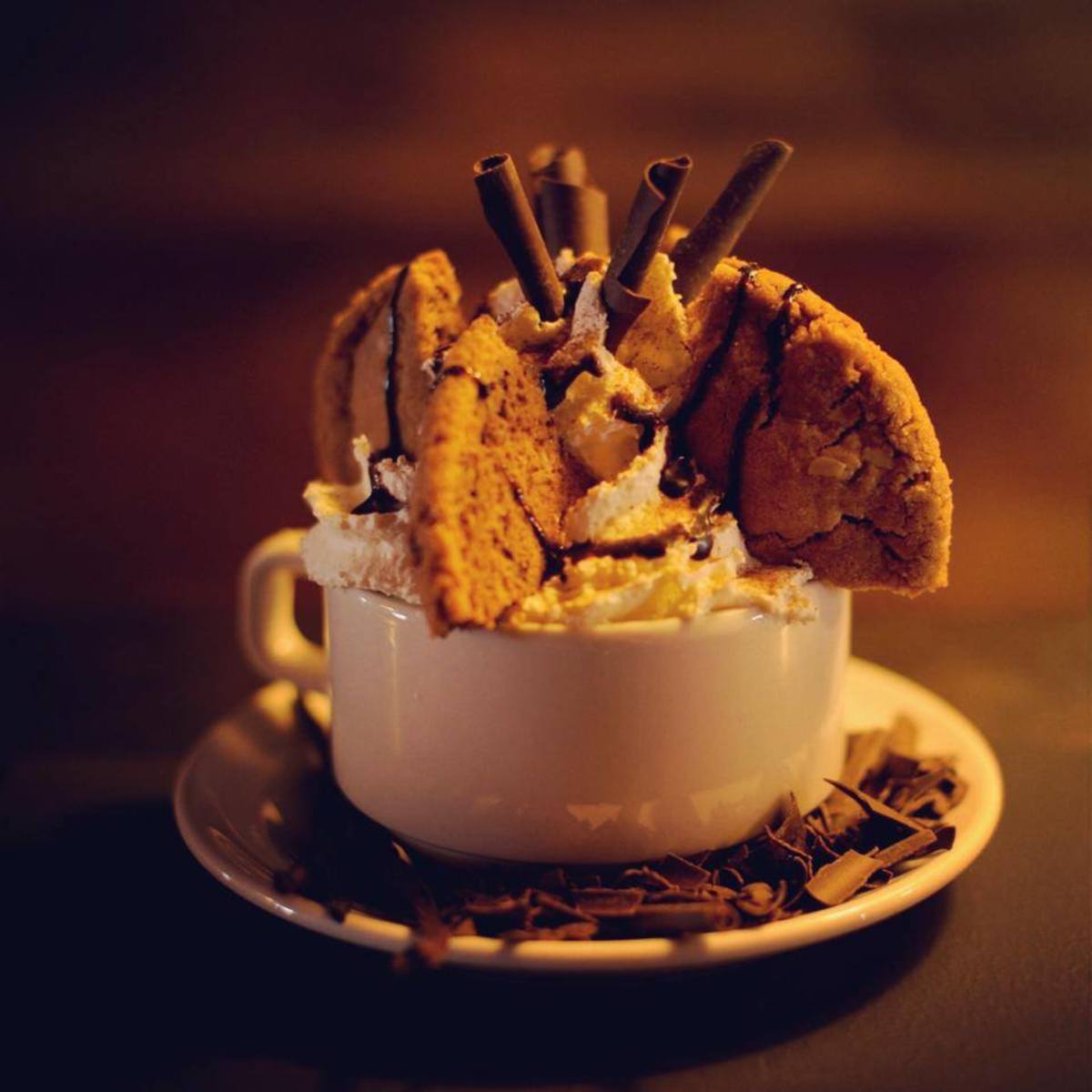 Once a luxury item for 17th-century European nobility, a cup of this silky, rich drink beside a fireplace is just lavish. One study shows that hot chocolate increases the microcirculation in your skin, warming you up — even more reason to enjoy a cuppa after a day of shredding.
For access to exclusive gear videos, celebrity interviews, and more, subscribe on YouTube!