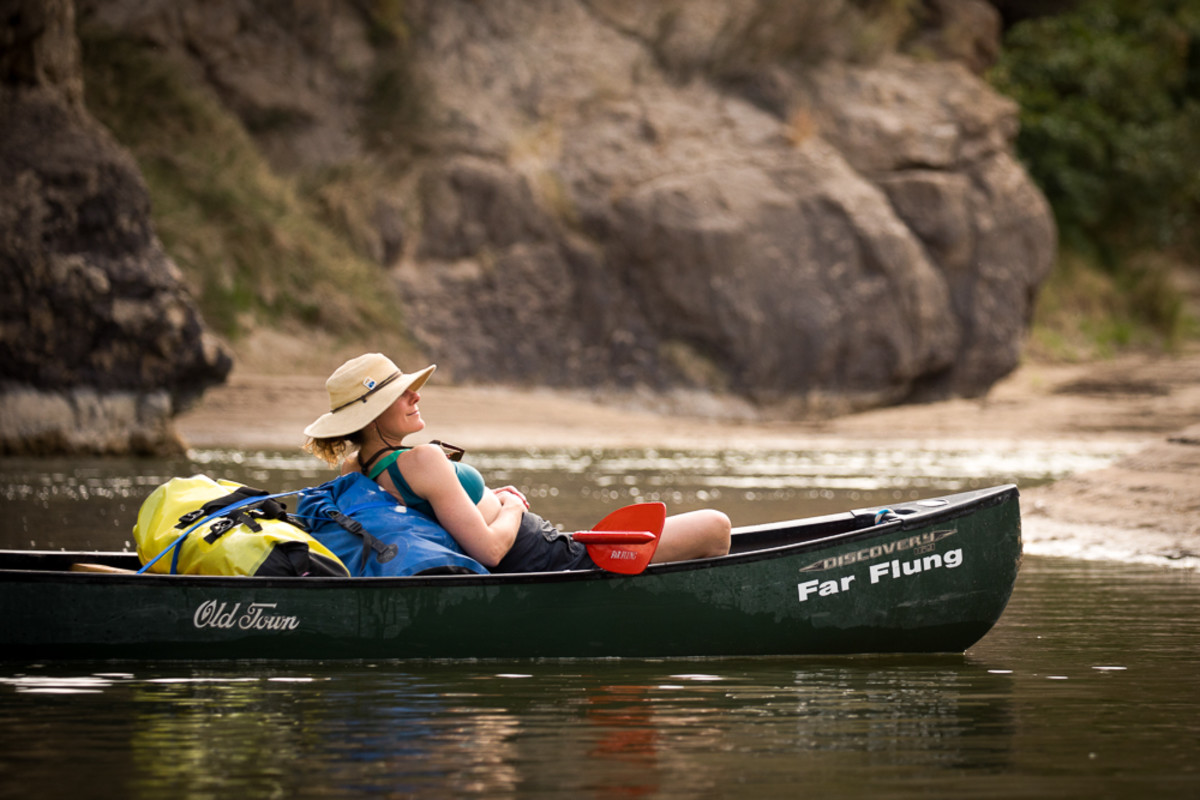 "Rivers are the lungs of our ecosystem. In the spring they take a big breath, fill with water, and slowly exhale throughout the year. That is, if they are functioning right." Mike Fiebig, Conservation Director for the Northern Rockies with American Rivers, passionately paints a picture of the diverse roles rivers play in our ecosystem, economy, societies, and personal and public health (just to name a few). Yet we continue to hem rivers in on all sides. According to the National Inventory of Dams by the Army Corps of Engineers, the U.S. has over 90,000 dams, impacting over 6,000 miles of river. As Fiebig puts it, "It's as if we've built a dam a day since Thomas Jefferson was president."
Back in the 1960s, as dams were going up and rivers were catching fire, the American people banded together to protect the natural beauty of our rivers from the ravages of big industry. In 1968, Congress passed the Wild and Scenic Rivers Act to preserve selected rivers with outstanding natural, cultural, and recreational values in a free-flowing condition for the enjoyment of present and future generations. From the Rogue to the St. Croix to the Allagash, many of the original Wild and Scenic Rivers are those we love to paddle today, thanks to the protections put on them in decades past.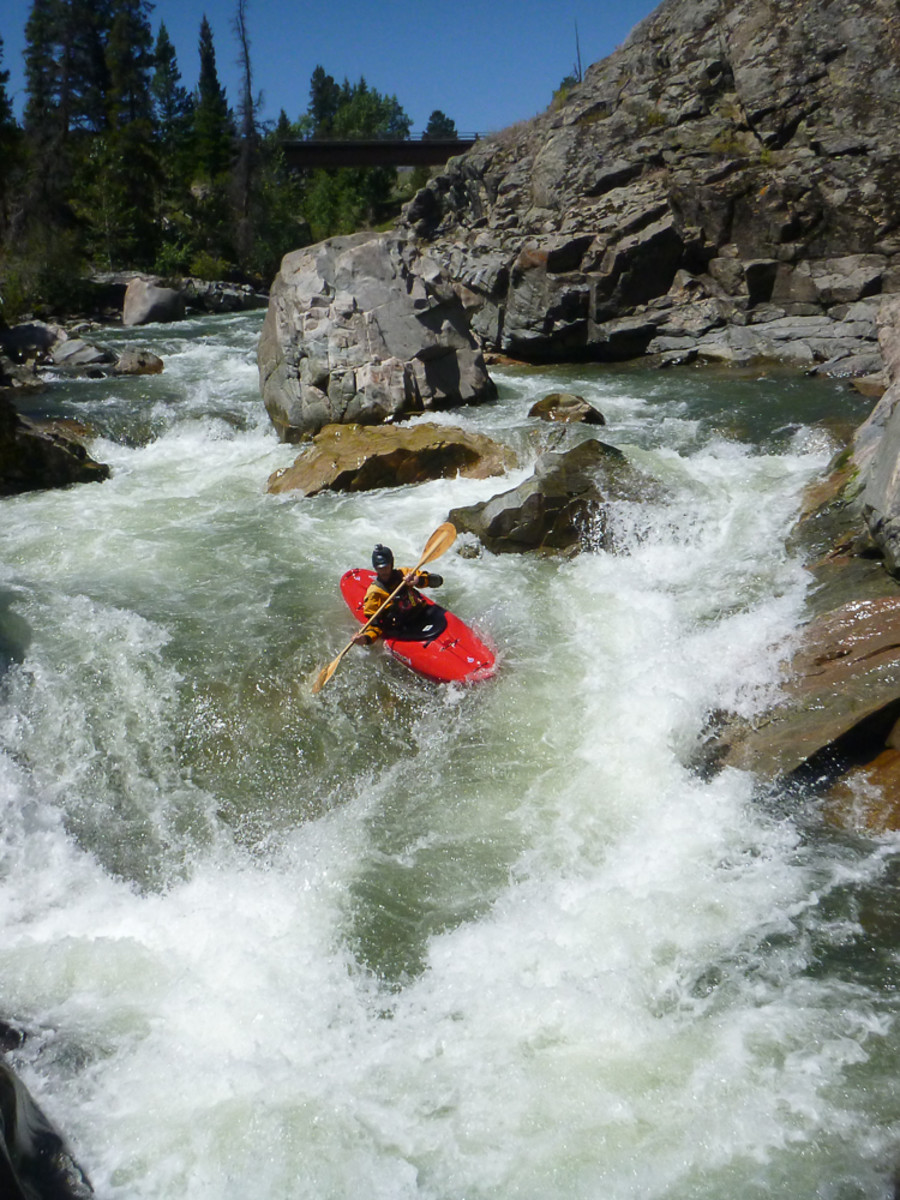 The U.S. dam era is over (knock on wood), but threats to our rivers are more diverse and pertinent than ever. Water protectors from across the country came together two weeks ago at River Rally, an annual conference put on by River Network, in Lake Tahoe to celebrate the 50th anniversary of the Wild and Scenic Rivers Act. While celebrating the achievements of the last 50 years of river protection, many in the field are apprehensive about new and ongoing challenges to the 3.6 million miles of rivers in the U.S. (of which only 12,734 miles are protected by the Wild and Scenic Rivers Act) — that is, challenges like climate change, creeping development, and water flow, quality, and access.
Every attendee at River Rally had an amazing story to tell, usually including a river trip or formative experience on water that launched his or her career on the path to protect the natural places they love. They are the people working behind the scenes to preserve, protect, and fight for the rivers we paddle, visit, and rely on for clean drinking water.
From marketing to litigation and building river access to creating diverse partnerships, here is a snapshot of seven attendees. These are folks who continue to rally after the Rally, who have dedicated their lives to protecting rivers for paddling. And each one of them emphasized the important role that paddlers play in that critical protection.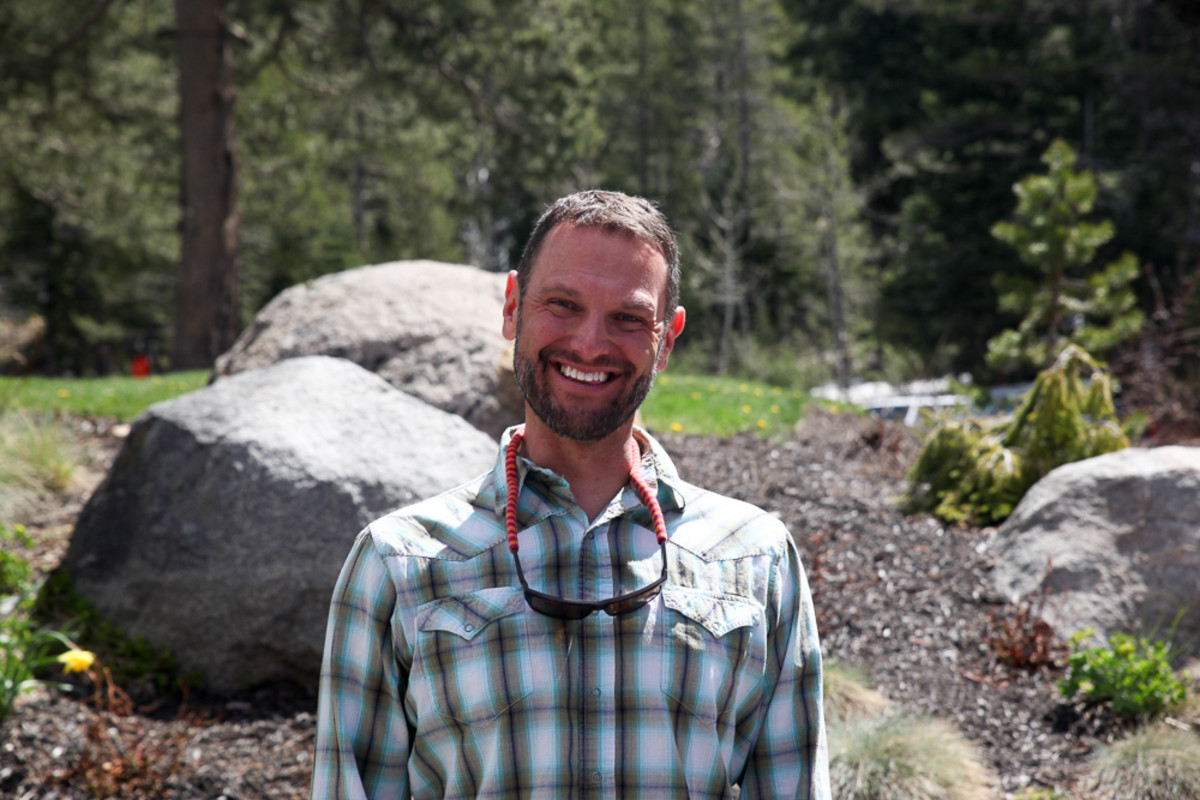 Mike Fiebig
Age: 44
Occupation: Conservation Director for the Northern Rockies, American Rivers
Hometown: Bozeman, Montana
Favorite River to Paddle: The Dolores River
What is your cause?
Protecting wild and free-flowing rivers in many forms, under the Wild and Scenic Rivers Act or through other tools for protection. Through grassroots advocacy, I hear what people are concerned about and what they want to see protected into the future. We are currently working to get East Rosebud Creek, a tributary of the Yellowstone River, designated as a Wild and Scenic river (the first in Montana since 1976). In partnership with local groups, we are fighting off the third hydro project proposed on the creek. We don't want to fight off a fourth or fifth proposal — it needs to be protected now for the future.
What was your 'aha moment?
When I was a first year river guide in Colorado there was a group that did river education at two-day workshops for river guides. It was formative for me. I learned that guides are the most important link to protect rivers because we are taking new people out on the water to share river culture. That workshop put a fire in me — it was not enough to be out there living on the river, we had a responsibility to protect it.
How can paddlers help protect rivers?
Reach out to your elected representatives and speak out about the values you have. We don't hear enough stories from paddlers when working to protect our rivers, and they should be a major player in the game.
---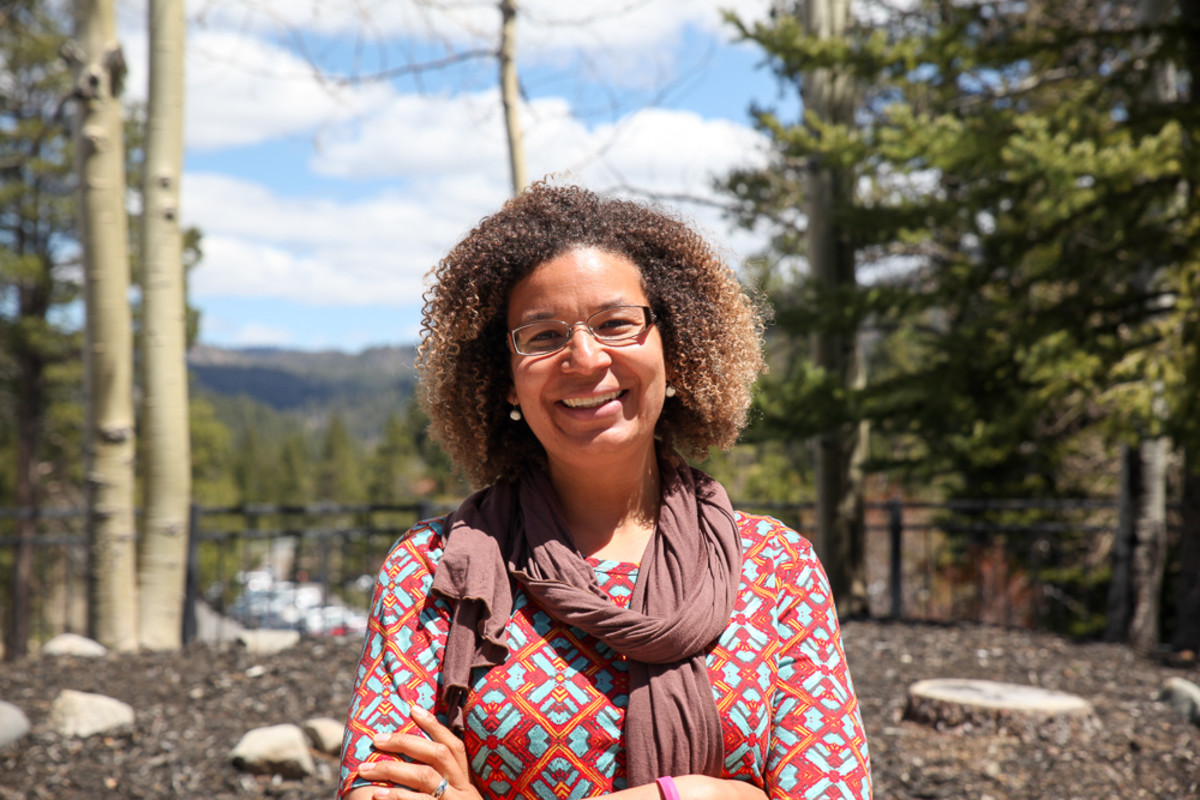 Corita Waters
Age: 39
Occupation: River Partnerships Specialist, National Park Service
Hometown: Greenbelt, Maryland
Favorite River to Paddle: The Widewater section of the Potomac River, by Aquia Creek.
What is your cause?
Increasing and improving river access for everyone. I'm working on a project called the River Access Framework to help communities think about the big picture of trails and access when putting in a boat launch or ramp on their waterway.
What was your 'aha' moment?
I went to college on the St. Mary's River and rowed to school every morning, very early in the morning, sometimes paddling in the dark and occasionally running into sandbars. The river was a different animal every day and I got to see its many personalities. I put my feet in the cold water in March and skinny dipped in the river in the summer. Building that close relationship with the river was a formative experience that instilled in me a love of water.
How can paddlers help protect rivers?
Think about the planning and building that went into the places you love to paddle. Continue to maintain, advocate, and care for those spaces. Reach outside of your paddling community and take someone new on the water — they are future advocates for our waterways.
---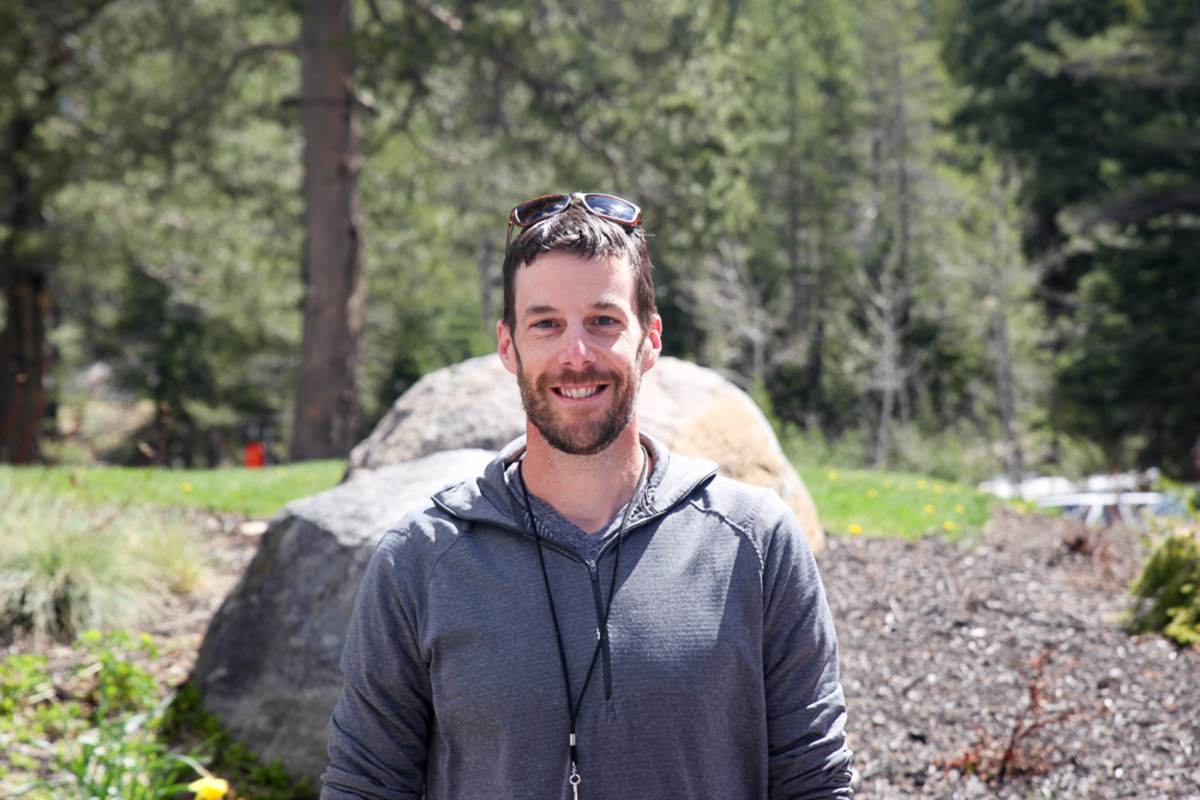 Kevin Colburn
Age: 42
Occupation: National Stewardship Director, American Whitewater
Hometown: Asheville, NC
Favorite River to Paddle: The Middle Fork Salmon in Idaho. And any river that is under my boat.
What is your cause?
Protecting streams and rivers across the nation through Wild and Scenic River designations and restoring rivers impacted by dams through hydropower negotiations to bring water back to rivers. Beyond river restoration and protection from immediate threats, I work nationwide to identify and set aside rivers that are still pristine and haven't experienced much abuse yet.
What was your 'aha' moment?
I have always have been drawn to water. Rivers are an escape from the noise, and can provide respite even 20 feet from busyness.
How can paddlers help protect rivers?
Tag your representatives in all of your river-related social media posts. Share your videos, pictures, and stories with American Whitewater to better advocate for our nation's waterways.
---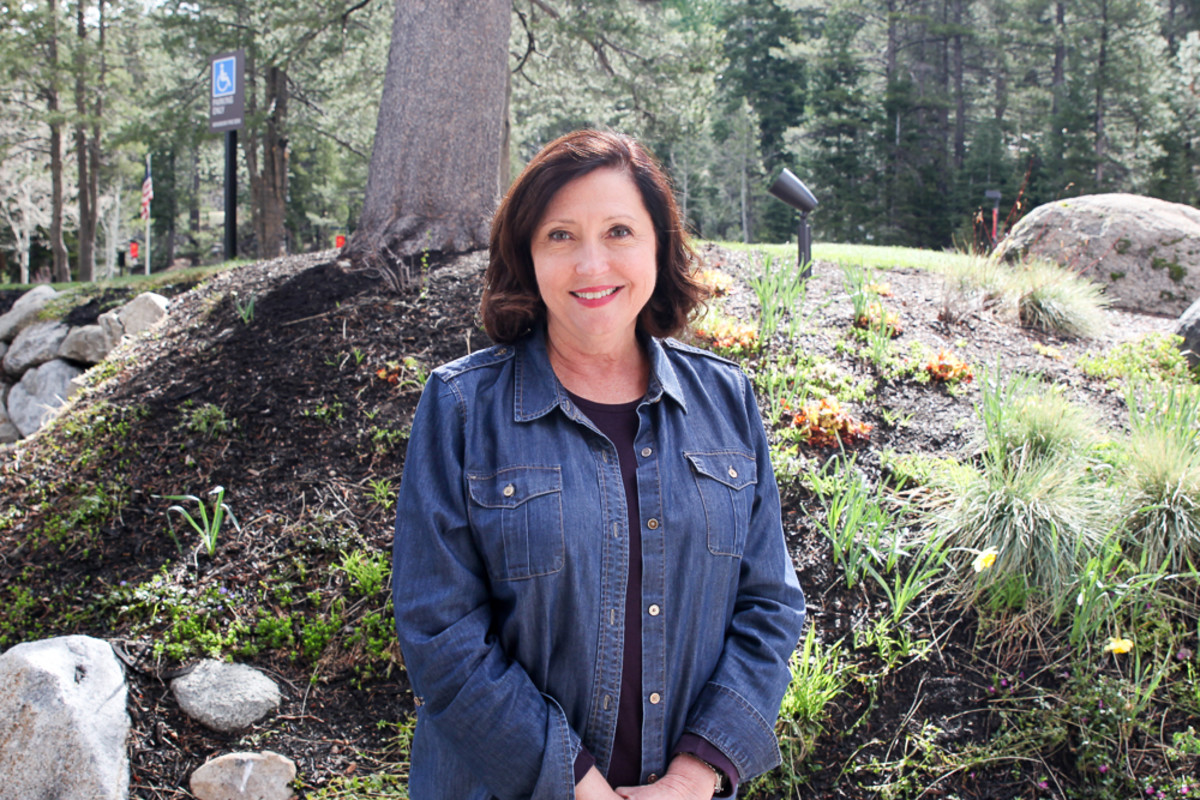 Suzanne Scott
Age: 54
Occupation: General Manager, San Antonio River Authority
Hometown: San Antonio, Texas
Favorite River to Paddle: the Flathead River through Glacier National Park
What is your cause?
Inspire actions that bring people back to the river in San Antonio. We denuded our river of anything natural and now I am working to bring it back to life, with a focus on extending paddling trails and river access. It is disheartening to see what we are doing to our rivers. But if people have access to the river, I hope they will appreciate it, build a connection to it, build an affinity to it, and want to protect it.
What was your 'aha' moment?
Growing up near the river for so long I never really thought about it for recreation. It was more of a drainage ditch. You just didn't go to the river. The community as a whole didn't connect to the river and didn't see it as an asset. And I was like that. I was visiting an ecosystem restoration project in Glacier National Park with my family and I saw how beautiful the rivers were, and I thought — can we recreate that here in San Antonio?
---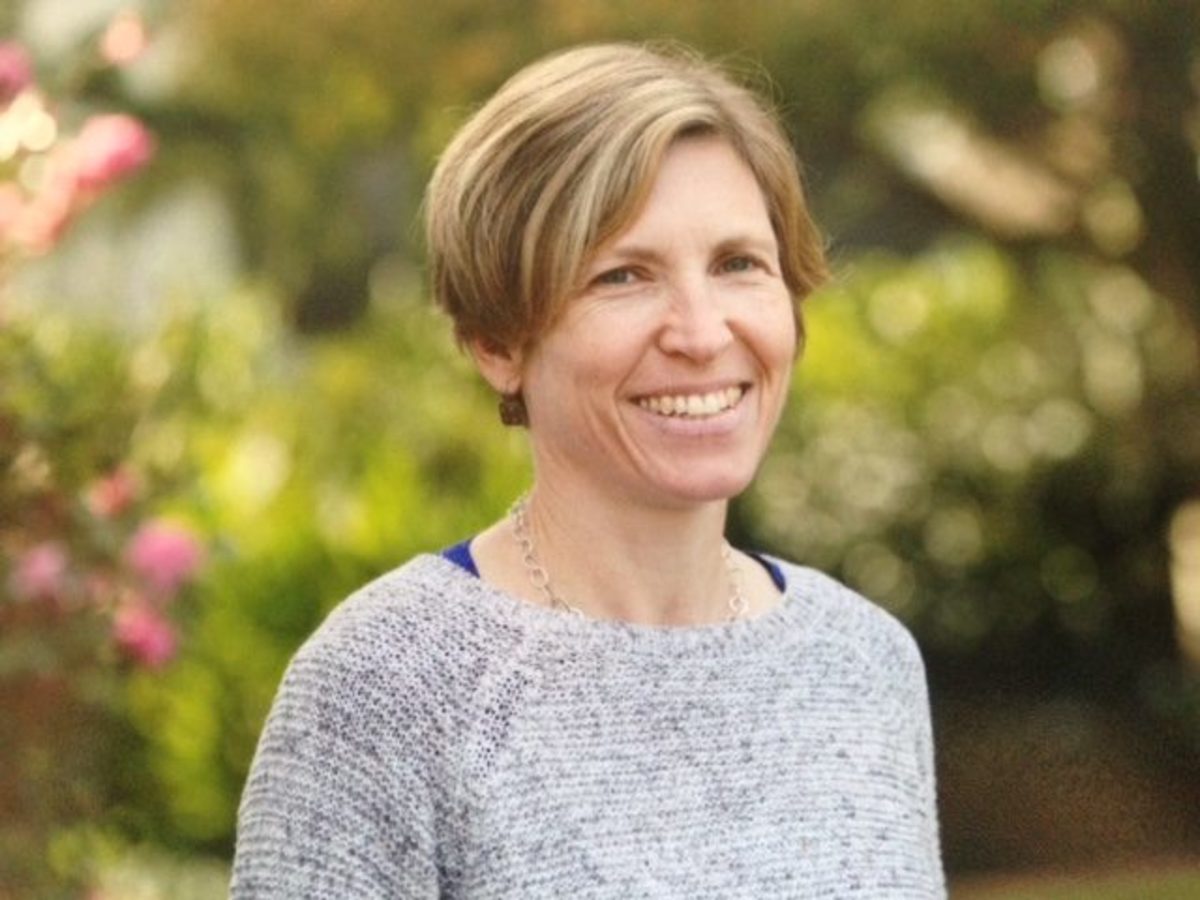 Katherine Baer
Age: 49
Occupation: Director of Science and Policy, River Network
Hometown: Carrboro, N.C.
Favorite River to Paddle: Haw River
What is your cause?
Ensuring access to clean, safe and healthy rivers by supporting the thousands of frontline state and local groups working to protect our waterways every day. My work with River Network connects and strengthens the organizations and coalitions working on issues from wild and scenic rivers to safe and affordable drinking water to community watershed science. I love to see the energy and effectiveness of people who care about their rivers, especially when they work collaboratively toward a common goal.
What was your 'aha' moment?
Growing up, I loved playing in my backyard creek, mapping out the streams and nearby trails, and getting 'lost' in the suburban wilderness. I later learned that my creek connected with the Chattahoochee River, the main drinking water source for metropolitan Atlanta. One day when I was downtown, I saw someone wad up a fast food wrapper and toss it down the storm drain, using it like a trash can, not realizing that it connected directly to the river. I realized then that I wanted to help strengthen the connection between people and rivers; to let people know that wherever they are, even in urban areas, they're near a waterway.
How can paddlers help protect rivers?
Paddlers are natural advocates given their love of rivers. They can work with their network to connect with watershed and community groups in the fight for clean and free-flowing rivers.
---
Tim Palmer
Age: 70
Occupation: Writer, Photographer, and River Activist
Hometown: Port Orford, Oregon
Favorite River to Paddle: The Salmon River, The Youghiogheny River, The Rogue River
What is your cause?
To protect our finest rivers. I am working to increase understanding and appreciation of rivers in an effort to expand awareness of these natural places and how threatened they are. Through my photography and writing, I try to aim for three reactions: a sense of awareness of what is out there, a sense of outrage for what is happening, and sense of hope that there is a better way. I hope to reach people who are not in this water conservation or recreation world because we need everyone to create the cultural shift we need to win the war for healthy rivers.
What was your 'aha' moment?
I was on the Youghiogheny River when I was twelve and I became entranced. I realized it was perfect because it was left alone, it was natural. I fell in love with it.
How can paddlers help protect rivers?
Paddlers need to be engaged because they are one of the core groups that truly care about rivers. They have been and are very important in the conservation movement, historically fighting big dams. But just because the dam building era is over does not mean there are not big threats to our beloved rivers.
---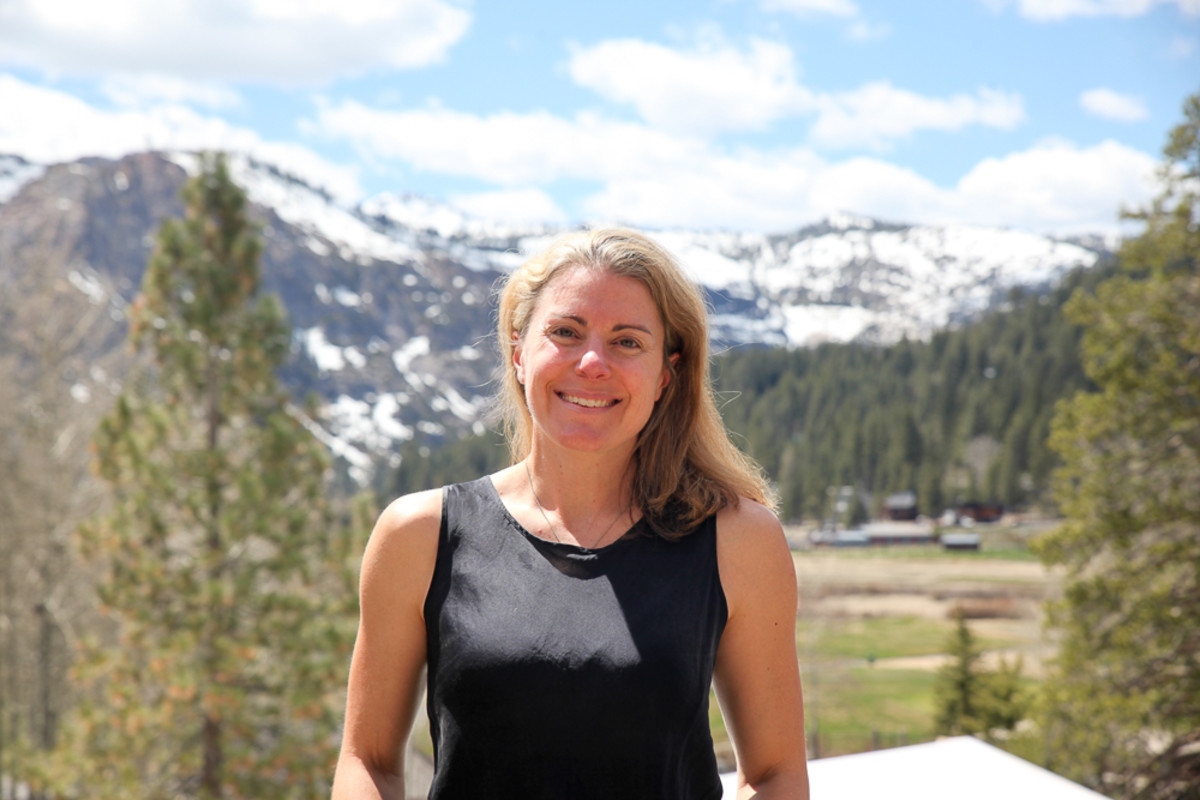 Amy Kober
Age: 42
Occupation: National Communications Director, American Rivers
Hometown: Portland, Oregon
Favorite river to paddle: The Wild and Scenic John Day River in Oregon
What is your cause?
American Rivers is pushing to protect 5,000 new miles of rivers nationwide. I oversee all of our overall messaging and how we connect with people. The most exciting thing I do is storytelling — finding the stories that cause people to act: stories that fire people up and get them to call their representatives and advocate for their rivers. We can't protect our healthy rivers without support from the public.
What was your 'aha' moment?
I was doing a stream survey for a  field ecology course in Big Sur. We put on wetsuits, masks and snorkels, and we set out to survey the stream. We hiked up the water, climbing over huge mossy logs, surrounded by wild nasturtiums and wild mint. It was the most amazing day. I looked under the water in a deep pool and there were all these baby steelhead that we were supposed to be counting, in this magic underwater world. And I thought — how do I do more of this? So I found American Rivers, and now I work to protect the natural places I love.
How can paddlers help protect rivers?
Speak up! If you don't know who your senators or representatives are then find them today and put their numbers in your phone. Our waterways won't be protected unless we are vocal. Don't let go of what you care about.
---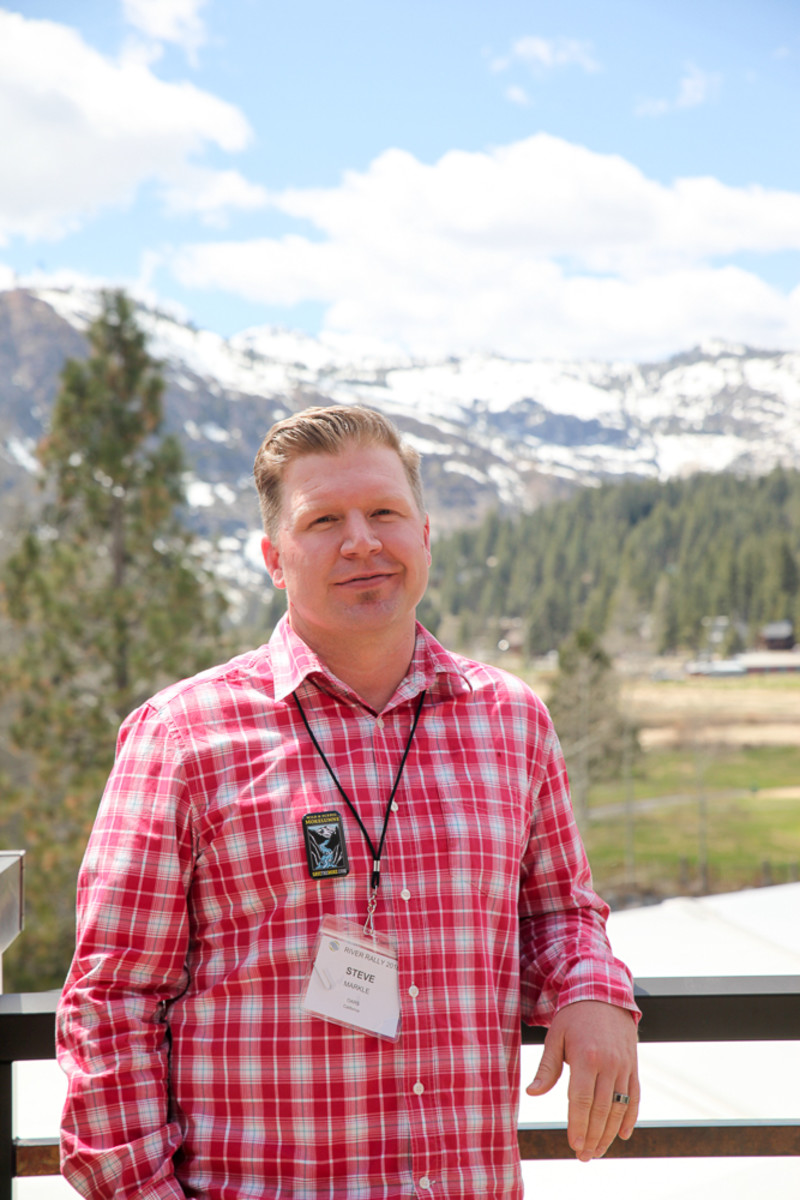 Steve Markle
Age: 39
Occupation: Vice President of Sales and Marketing, O.A.R.S.
Hometown: Hathaway Pines, California
Favorite River to Paddle: The Middle Fork of the Salmon River
What is your cause?
Introducing a diverse audience of youth to wild rivers. In 2017, we committed to get 500 under-served youth on donated river trips, but now we are on pace to get 1,000 youth on donated river trips in the West. I believe that paddling experiences can influence future career paths and understanding of our rivers for people of all ages and from diverse backgrounds. Conservation has always been a focus for the outfitting community. We take people out on the water and hopefully inspire them to protect these places. That's why we partner with nonprofit and government groups to invest in conservation efforts.
What was your 'aha' moment?
I struggled as a young adult with what I was doing and where I wanted to be. But when I landed at O.A.R.S. I felt like I had a real opportunity to do what I love, getting people outside and telling stories that inspire people to recreate and protect natural places for future generations.
How can paddlers help protect rivers?
Continue to use our protected rivers and share your passion with friends and family. Get out and use our beautiful rivers!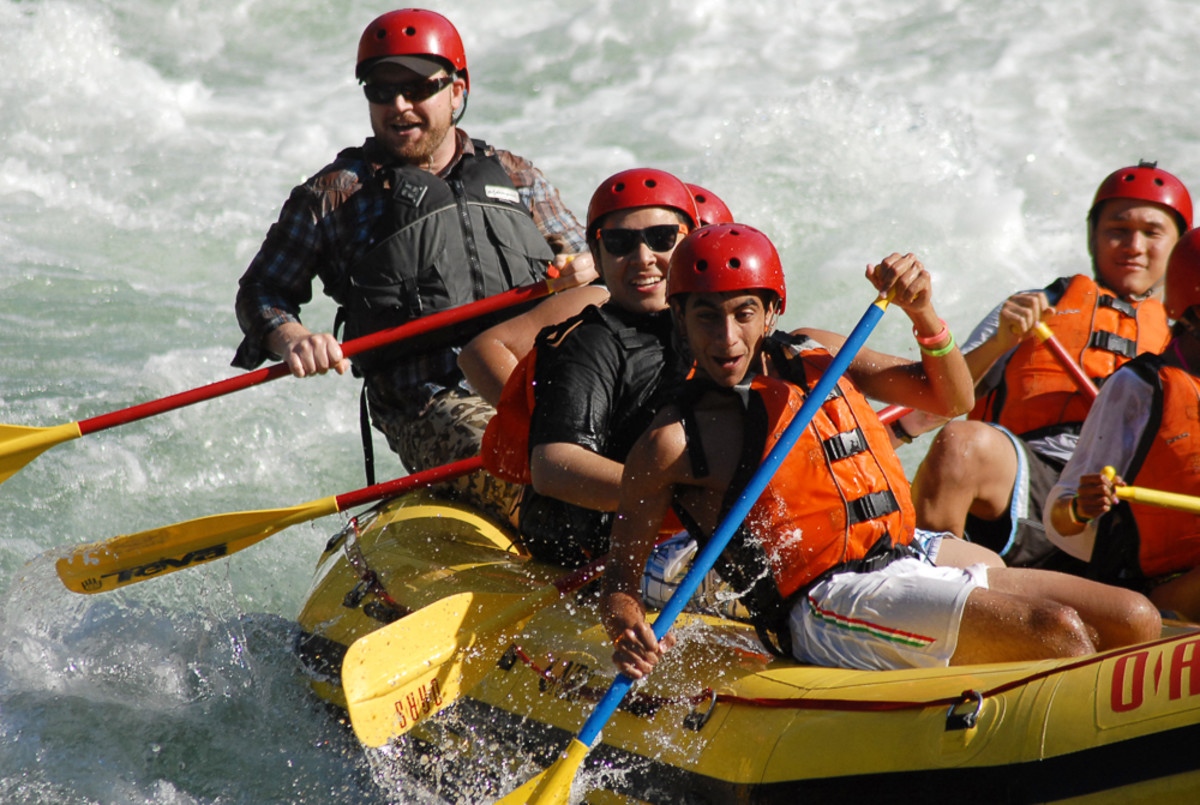 ---
North America's Best Paddling Towns // Threatened Paddling Classics // River Network's new WATER PROTECTORS map, highlighting Wild and Scenic rivers
The article was originally published on Canoe & Kayak
For access to exclusive gear videos, celebrity interviews, and more, subscribe on YouTube!