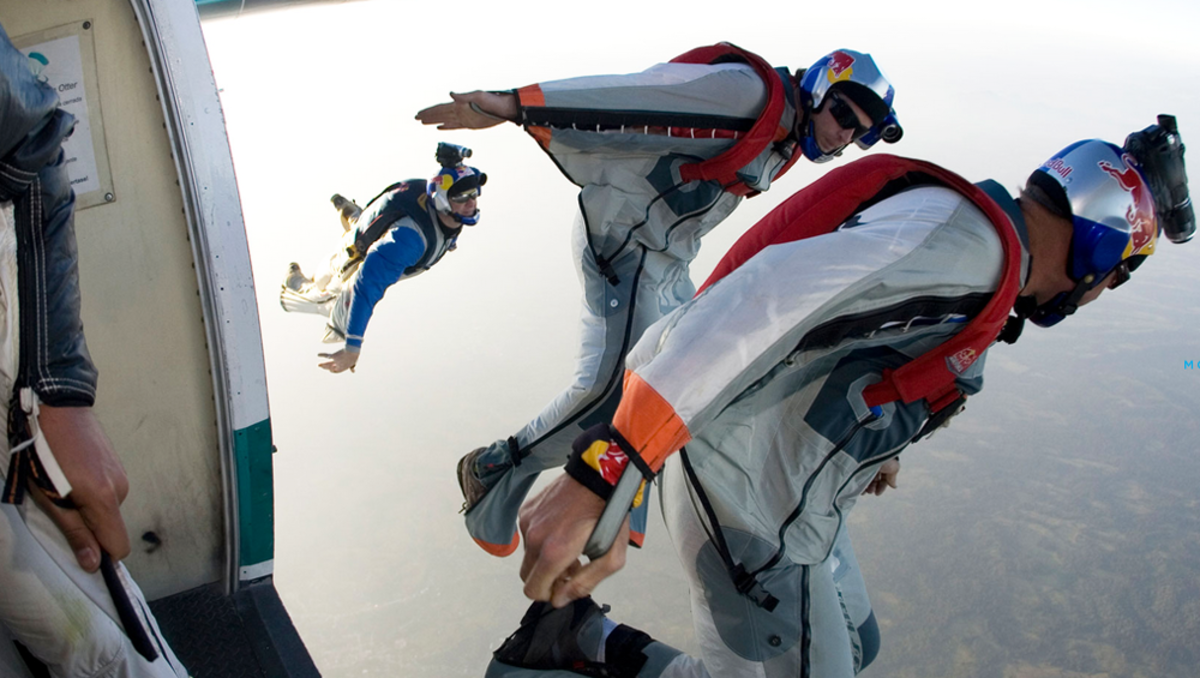 If you're caught between seasons of 'OITNB' and you've already plowed through all ten seasons of 'Friends' (twice), it's time for a Netflix intervention. Here are eight riveting outdoor documentaries you can stream today that may just inspire you to kick off the blanket and get back outside.
This film chronicles the slow but inspiring journey of Jeff Johnson as he recreates Patagonia (the brand) founder Yvon Chouinard's 1968 trip to Patagonia (the place). The visuals are breathtaking, the Modest-Mouse-penned soundtrack is soothing, there's some important commentary on environmental and social issues in South America. But mostly? It's a fascinating look at the man behind one of the biggest outdoor brands of all time, a "Conquerer of the Useless" who has his priorities in order.
This pulse-pounding documentary (no, that's not an oxymoron) is a personal look at the adrenaline-fueled life of Shane McConkey, a pioneer of free-sking and ski base jumping. Compiled from more than 1000 hours of footage shot over McConkey's lifetime, it's an inspiring and heart-breaking look at how one man pushed the limits of his sports to the edge…and then jumped.
The sequel to a documentary series that followed actors Ewan McGregor and Charley Boorman on motorcycle trip around the world through Siberia, Mogolia, Alaska, and New York, this time the friends are riding south from Scotland to South Africa.
Beyond the Edge
With a hard-to-pull-off blend of archival footage and skilled reenactments, this film retells the first ascent of Mt. Everest by Sir Edmund Hillary and Tenzing Norgay in 1953. Watch it if you want to know what really happened during the "last great adventure" on the planet—a story that becomes even more interesting and relevant in light of all the recent drama about the now-popular ascent.
Hawaiian: The Legend of Eddie Aikau
This documentary offers a fascinating look at the life of one of Hawaii's most iconic big wave surfers, but also of the struggle of native Hawaiians facing rampant racism and a developing tourism industry on the island. It's a heartbreaking story every surfer should know told using interviews, archival images, and expert narration.
The Endless Summer
You hung the poster in your dorm room in college—now it's time to see the film. Bruce Brown's first nationwide release is a little corny, a little dated, and even a little offensive on occasion, but most it's just good, plain fun and some timeless footage of Southern Californian surfers doing what they do best.
'Desert Runners' showcases  the mental, emotional and physical challenges of attempting one of the most grueling feats on earth: four 250K runs in a single year through some of the hottest, driest, most barren places on the planet. Hint: it's not for the faint of heart (or the easily sunburned).
This ESPN film tells the story of Greg LeMond, the first and only American to win the Tour de France. Specifically, the story centers on the 1986 tour and LeMond's a cut-throat rivalry with his mentor and five-time Tour winner, Frenchman Bernard "The Badger" Hinault. What made it truly remarkable? They were on the same team.
For access to exclusive gear videos, celebrity interviews, and more, subscribe on YouTube!