Sky Brown has had some Internet fame for a few years now, despite the fact that she's only 8 years old. The girl from Miyazaki City, Japan is regularly featured in YouTube videos and clips on Instagram of her skateboarding better than most grown men. She's what you could certainly call a prodigy.
Her latest compilation clip shows footage of Brown skating around Southern California skate parks and wowing spectators. But she's also a pretty solid surfer as well.
Brown also has a 4-year-old brother Ocean who is hot on her heels in both skating and surfing. Together, they very well might be one day be the best sister/brother skating/surfing combo.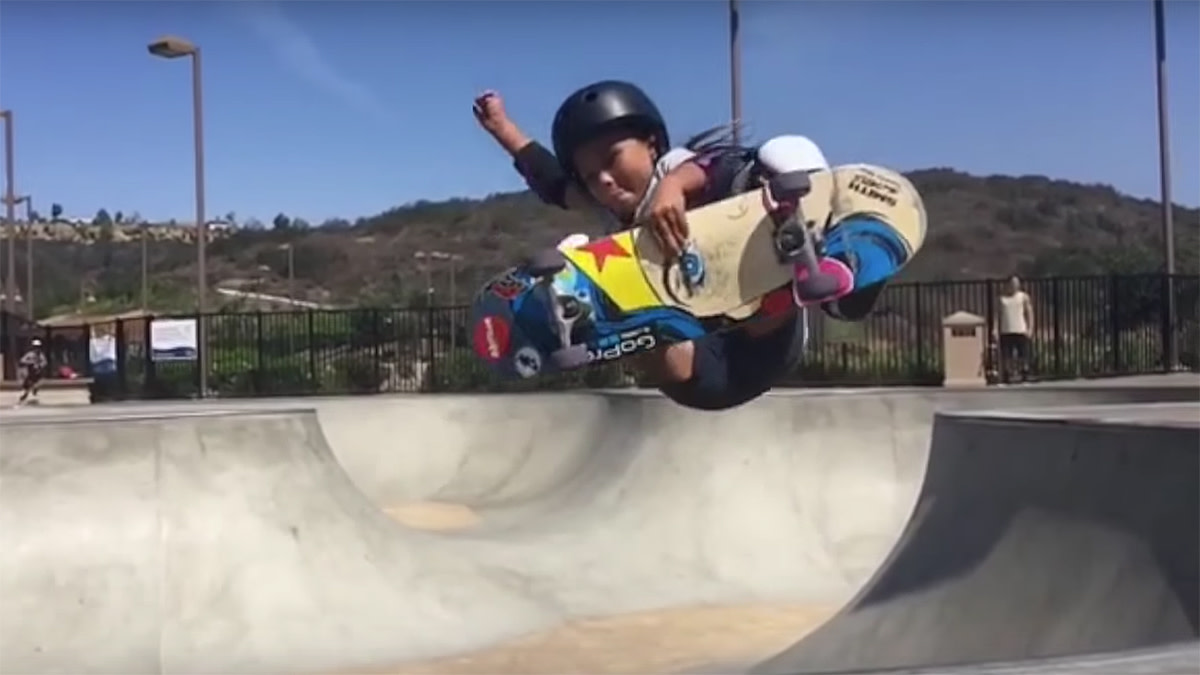 More from GrindTV
In honor of skiing's first quad cork, the most notable firsts in action sports
3 very epic day trips to take in Indonesia
The best places in the US to experience fall colors
For access to exclusive gear videos, celebrity interviews, and more, subscribe on YouTube!