New York's Adirondack (ADK) Park is the biggest park in the Lower 48 and "stands as one of the strongest protections of land in the world," says the Adirondack Research Consortium.
This means that this area's six million acres of steep mountains and rocks, endless rolling forests and broad lakes are required by the state to remain "forever wild."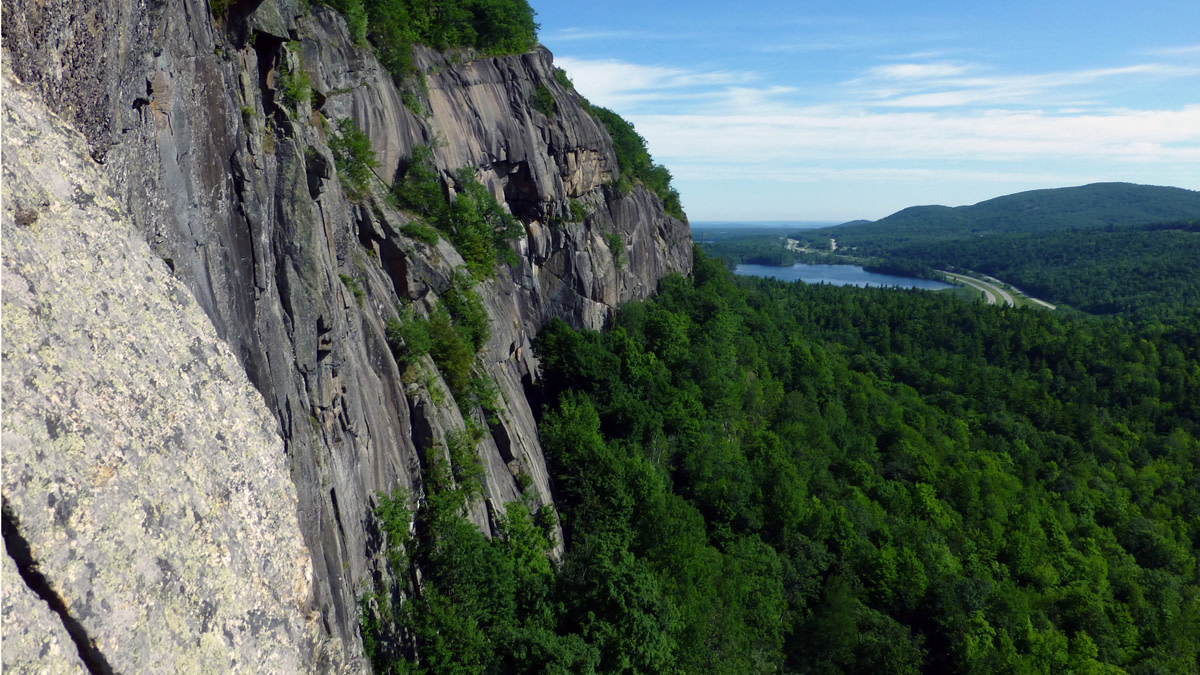 Forever wild. It certainly felt that way as I ran up steep, seldom trodden trails, hiked through marshland and climbed on the vertical rock faces in the park.
I've been climbing for several decades and rarely have I visited such a rugged place. Many of the 3,000 routes, some over 1,000 feet in height — and spread over 320 different areas — are overgrown and have faded into obscurity.
After a year of climbing at the ADK, I've come up with a list of five must-do rock routes for beginner and experienced climbers alike. A word of caution: these routes don't come easy.
Gamesmanship (5.8+), Poke-O-Moonshine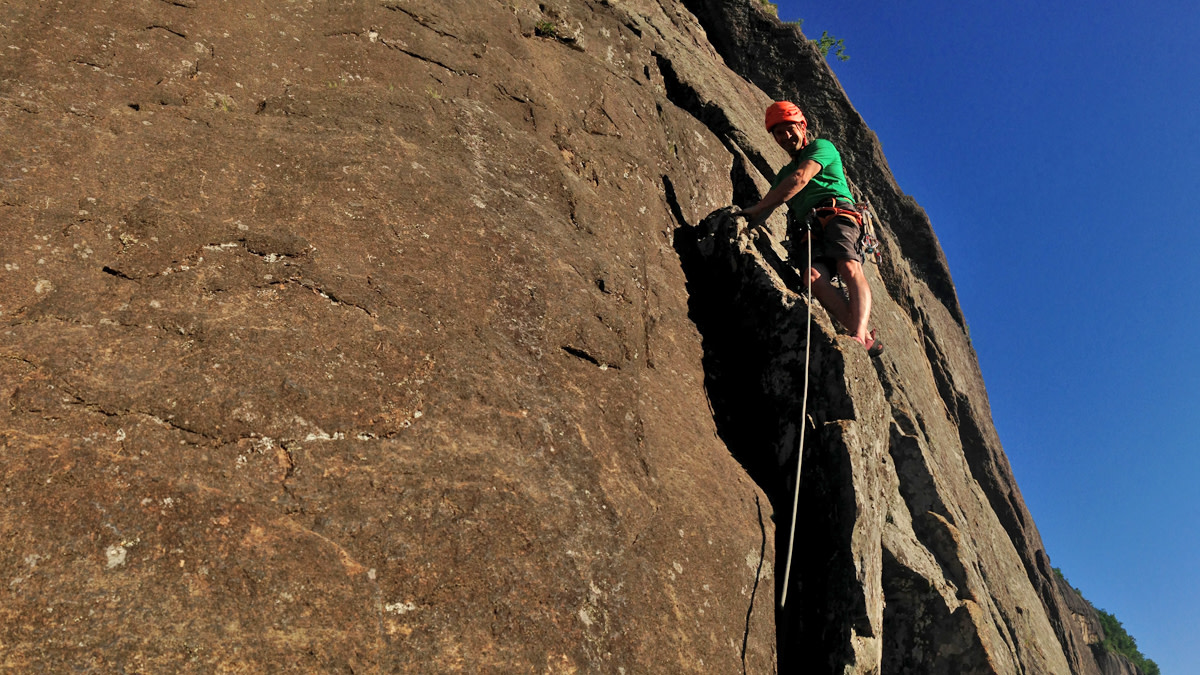 This 575-foot crack and face route crack is extremely popular, at least by ADK standards, which means it gets climbed a few times a day during peak season.
If you know how to jam your hands and feet in a crack, and know how to place/remove trad gear, then try this route. From Adirondack Rock by Jim Lawyer and Jeremy Haas, "Undeniably the most popular route at Poke-O."
The Sting (5.8), Poke-O-Moonshine
The Sting (90 feet) is so close to Gamesmanship that it feels like a variation start, however it's its own route.
The climb has a thin, intimidating start, but it soon opens up to an endless hand crack "splitter." To give an idea of how good it is — or how wacky locals can be here — local climber Pat Purcell climbed the route 50 times, ropeless, in one day.
Sunburst Arête (5.8+), Poke-O-Moonshine
Ten minutes further down the trail from Gamesmanship and the Sting is Sunburst Arête, a two pitch (200 feet) face and crack route splitting the edge of a rock.
Suitors will need to bring everything on their rack from tiny to fist size and they must also be prepared for a journey of sustained difficulty.
This route doesn't get done nearly as often as the others, and it rarely lets up.
Quadrophenia (aka Bara Bara; 5.7+), Hurricane Crag
This 350-foot route is tucked up on the hillside and is guarded by a 45-minute steep approach. The first rope length follows a discontinuous hand crack to a ledge with a small pine tree on it.
Section two used to have an in-situ piton placed behind a flake a ways off the ledge — but now both the flake and piton are gone making this section of the route a bit dangerous.
The third rope length, the one described as "fantastic" in Adirondack Rock, makes the route truly memorable: roofs with wickedly exposed climbing.
Most parties rappel from the top of this section as the final rope length pales in comparison to the earlier sections. But, the broad summit view is worth completing the last pitch.
Regular Route (5.5), Chapel Pond Slabs

This roadside 800-foot slab is likely the most popular of the routes listed here. I repeated this climb often, though never ropeless like I'd seen many others do (some even climb it barefoot).
The hardest part of the route comes at about 500 feet up, and this section is also generally wet, increasing the difficulty.
Once on top, the views of nearby Chapel Pond and surrounding countryside, including the Washbowl cliffs and Giant Mountain, are hard to beat. I've seen young kids climb this route and I've also taken first-time climbers up.
Best Time to Visit
Though the Adirondacks is a special place to visit all year, the best time to come is in the fall. This is when the endless rolling leaves turn orange and yellow, drawing visitors near and far. Summers are hot, humid and buggy and winters are bitter cold.
Staying There
There are many free options for camping in the ADK, including at the base of the Chapel Pond slab, and Rock and River offers affordable lodging.
Driving Time
The Adirondacks are a two-and-a-half-hour drive from Montreal and a five-and-a-half-hour drive from New York City.
Additional tips
Some areas in the Adirondacks are closed to climbing seasonally.
For a comprehensive guide on the area, pick up both volumes of Adirondack Rock (2nd ed. 2014), which lists over 3,000 routes spread over 1,104 pages. For those interested in guided climbing, check out Rock and River.
Additionally, the helpful folks at local outfitter The Mountaineer, located in Keene Valley, can help answer questions.
More from GrindTV
Layover in Honolulu: How to maximize a short visit
4 moves to help you boost your running performance
The cities we'd love to see host the 2019/2020 X Games
For access to exclusive gear videos, celebrity interviews, and more, subscribe on YouTube!