Time is precious. Even more so, when you've got limited vacation time and a plethora of surf spots on your bucket list.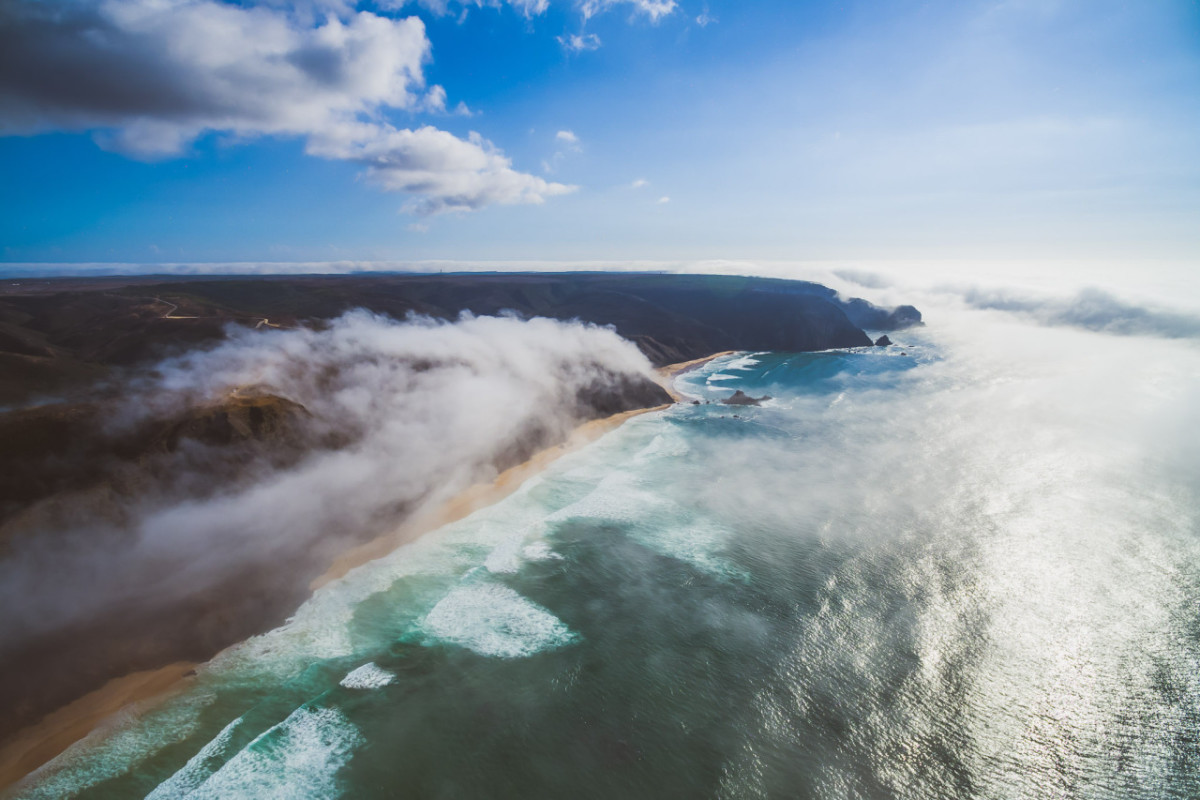 If you've saved up for a surfing splurge, you'll certainly want to be sure you score waves.
Therefore if you're thinking of heading across the Atlantic, here's how to take a surf trip to Portugal (no matter what season).
Fall: September — November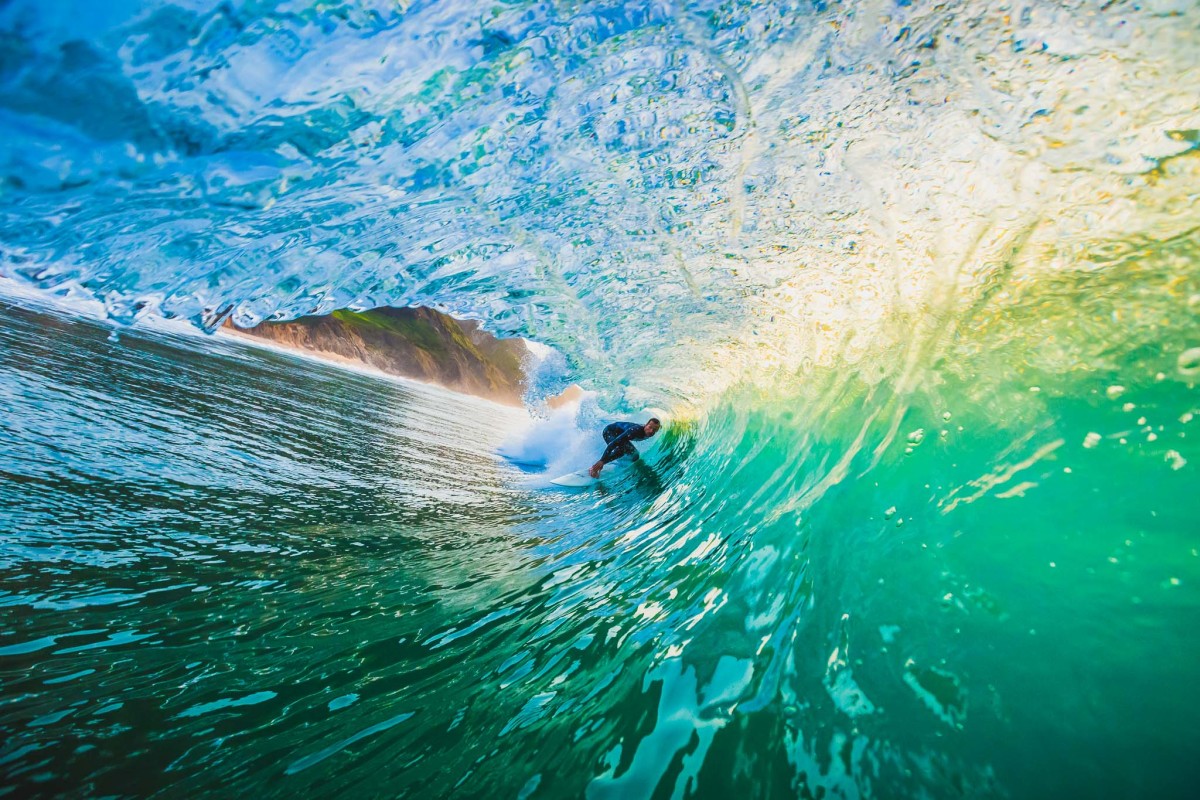 Where?
Almost everywhere works now, but we recommend the "classic" spots Ericera, Nazaré and Peniche.
How? Fly to Lisbon and either stay in Lisbon and take a train to Ericera, or rent a car and stay in Ericera, Nazaré or Peniche.
Why? Fall is arguably the best time to surf in Portugal. The crowds have dispersed, the water is warm and daytime temperatures still hit the high 80s. The trade winds drop off, and swell starts kicking in. Added to this, all these famed spots are within driving distance of each other.
Ericera
Europe's first world surfing reserve. You've got 15 surf spots within just 8km. From
Coxos, a mighty right that barrels hard and can hold very big waves, to Cave (Sete Bafos) which produces hollow spitting barrels and that infamous video of Kelly in 2014.
Nazaré
Everyone knows this giant wave spot, created by the 16,000-foot deep, underwater Nazaré Canyon. When it's working, it's a spot for the boldest of surfers, heavy and dangerous.
Yet, Praia do Norte can be enjoyed on days when the swell isn't mental. You've got various peaks offering lefts and rights with consistent surf during fall and there's a sheltered wedge on the town beach, Praia da Nazaré.
At the end of November, those giant waves can start appearing, so unless you're a tow-in charger, fall is the time to score Nazaré.
Peniche
Due to the Atlantic energy that turns on during fall, Supertubos starts firing in October creating heavy, sucking barrels.
If the wind flips onshore, you can relocate to Baleal, a break that picks up the same swell, but faces 180 degrees in the other direction. Perfect Peniche.
Winter: December — February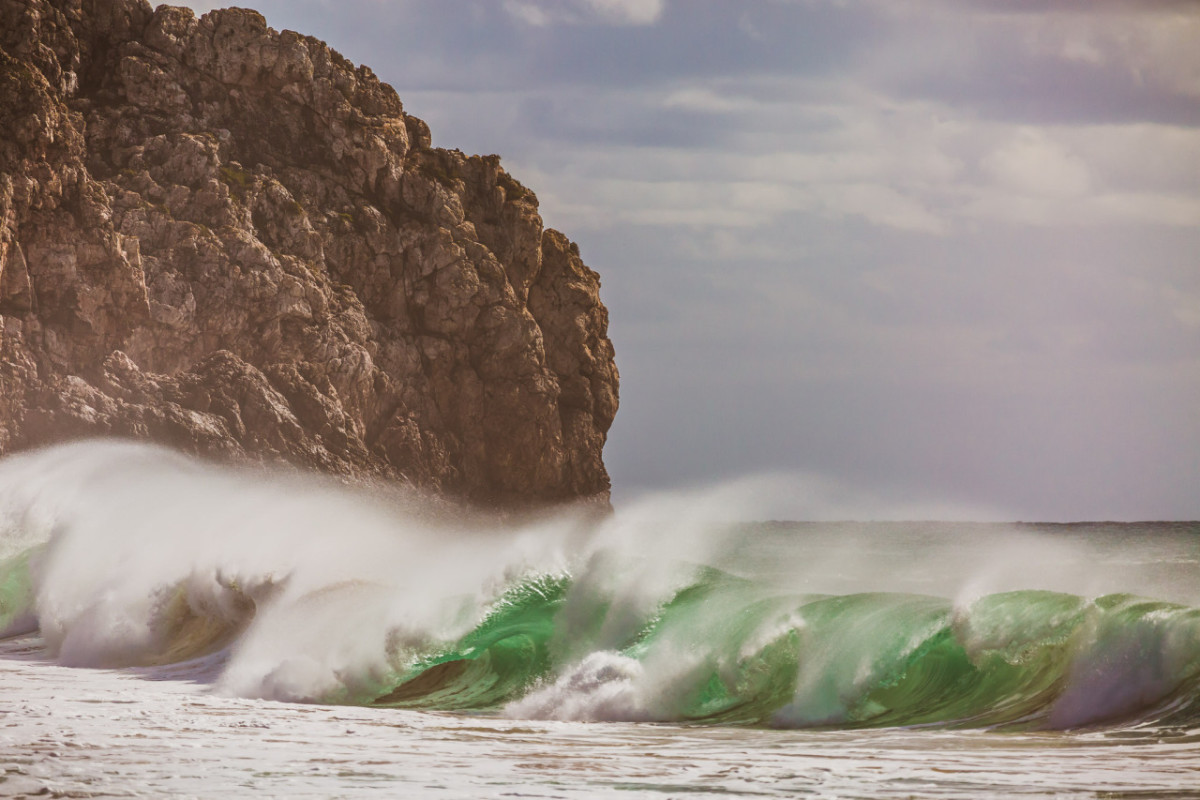 Where?
Sheltered spots. Either Cascais or the south coast of the Algarve.
How? Fly to Lisbon for Cascais or, Faro airport for the Algarve.
Why? Winters can be wet and wild. Expect very big swells, so unless you're a Nazaré charger, you'll need to look for more sheltered spots.
Head to Cascais (located conveniently 19 miles from Lisbon — and easily accessible by public transport) or the south coast of the Algarve for wraparound swells from the west.
During very strong west or north-west storms, both coasts can be un-surfable so find south facing nooks and crannies for shelter from the storm. Very much worth making the trip to Portugal now for the deserted beaches, empty lineups and crisp sunshine.
Spring: March — May
Where?
Northern Portugal
How? Fly to Porto airport and rent a car.
Why? Rather like fall, spring conditions means you can surf pretty much everywhere. Unlike fall, the "Nortada" wind starts to pick up around the end of April to the beginning of May — and in the late spring, the crowds start arriving.
Yet, there are tons of uncrowded surf spots to be explored in the north of Portugal and spring is the best time to do it.
We recommend city breaks in Porto; surfing Matosinhos by day and as the sun sets, tucking into the local cuisine. Try a francesinha, washed down with Port wine, and topped off with a Portuguese custard tart (pastel de nata). Superb post-surf snacking.
If you're less of a city slicker, jump straight in the car and head north. Explore spots on the cusp of Spain like Moledo and Vila Praia de Ancora, working your way back to Porto.
Spring is the ideal time to rent a car, take a tent and get exploring. Picture scoring deserted waves with only the seagulls to hear you hooting on long rights.
Summer: June — August
Where?
The Algarve region
How? Fly to Faro airport. Alternatively, fly to Lisbon and take a train/bus/rental car down south (or north to Ericera).
Why? Crowds are crazy in the summer months and added to this, from the beginning of May, the "Nortada" wind kicks in, dying off around the end of September. This trade wind from the north wrecks spots on the west coast, but means wraparound swells that hit the south coast of Portugal have offshore winds.
Head down to the Algarve for the option of both the south and the west coast to choose from. The west coast is dreamy on a north/northwest swell and several south coast spots work on a wraparound swell.
South and southeast swells are common in the summer, turning the south coast in a surfer's playground. Added to this, the majority of the Algarve's surf is based in the Costa Vincentina National Park so expect rugged, wonderfully-wild clifftops lining the beaches.
Sticking north? Head to Ericera's Ribeira d'Ilhas. A long right reef break, it consists of different sections, and works on most swells — ideally, west/northwest, and tends to be consistent throughout the summer.
Hot summers, wild winters, spring surf and autumnal adventures; surfing in Portugal really does have it all.
More from GrindTV
Trailer park just outside of Yosemite has vintage trailers of your dreams
Just start something: Trail running
The best fall foods to fuel adventure athletes
For access to exclusive gear videos, celebrity interviews, and more, subscribe on YouTube!