Cold kids are useless. Ok, that sounds a bit harsh. But any parent who prioritizes fresh air over a touch screen knows this: Keep 'em warm; Keep 'em happy.
RELATED: Helpful tips for introducing your kids to surfing
That's probably the most important thing to remember when getting your little shredder on the hill for the first time.
Kids are made of rubber and actually have a much easier time picking up snowboarding than adults. Here are a few tips to keep the good times flowing the whole time.
Borrow all the gear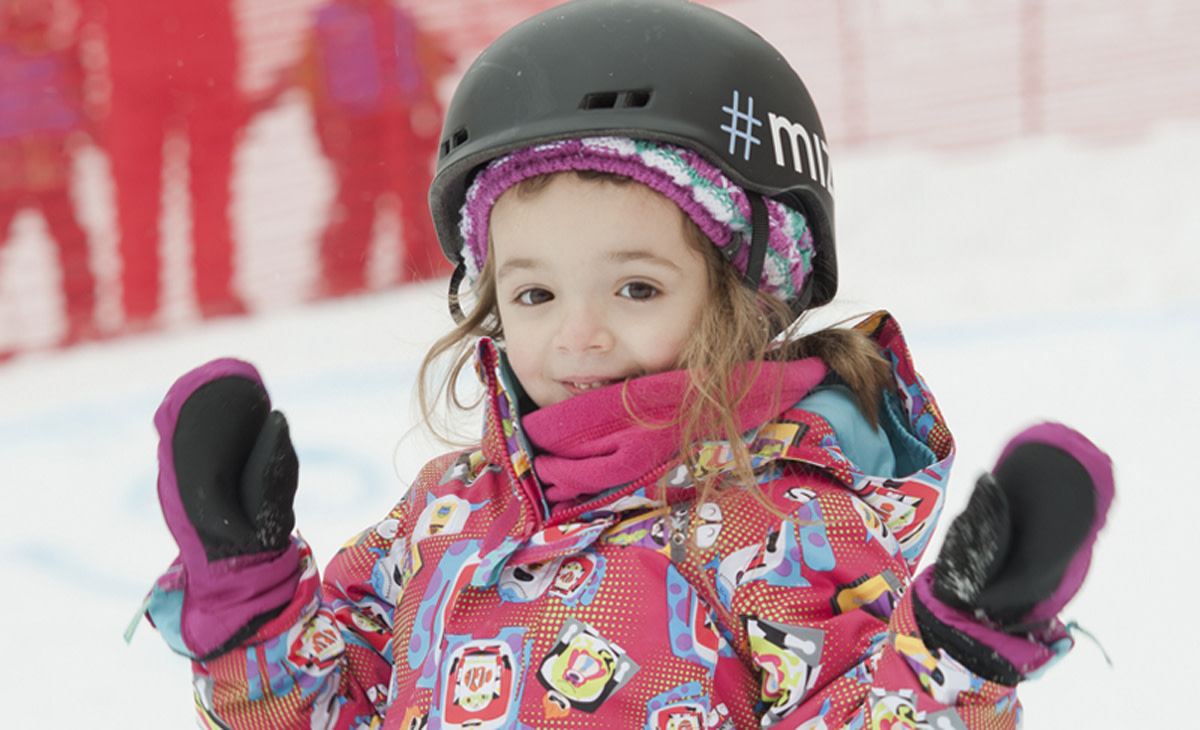 Remember when you were growing up there was that one kid in the neighborhood whose parents brought them whatever board or bike they wanted?
The kid rode it for five minutes and then it sat in the garage while you were still out hammering away on your handed-down hand-me-downs.
Don't be that guy. Don't buy your kid a new snowboard right away.
That said, waiting in a wet, soggy rental shop isn't the most appealing thought either. Scour Craigslist or borrow some gear. There are great grom-specific boards out there, but make sure they take to it before you make that kind of investment.
Get your gear dialed in before you ride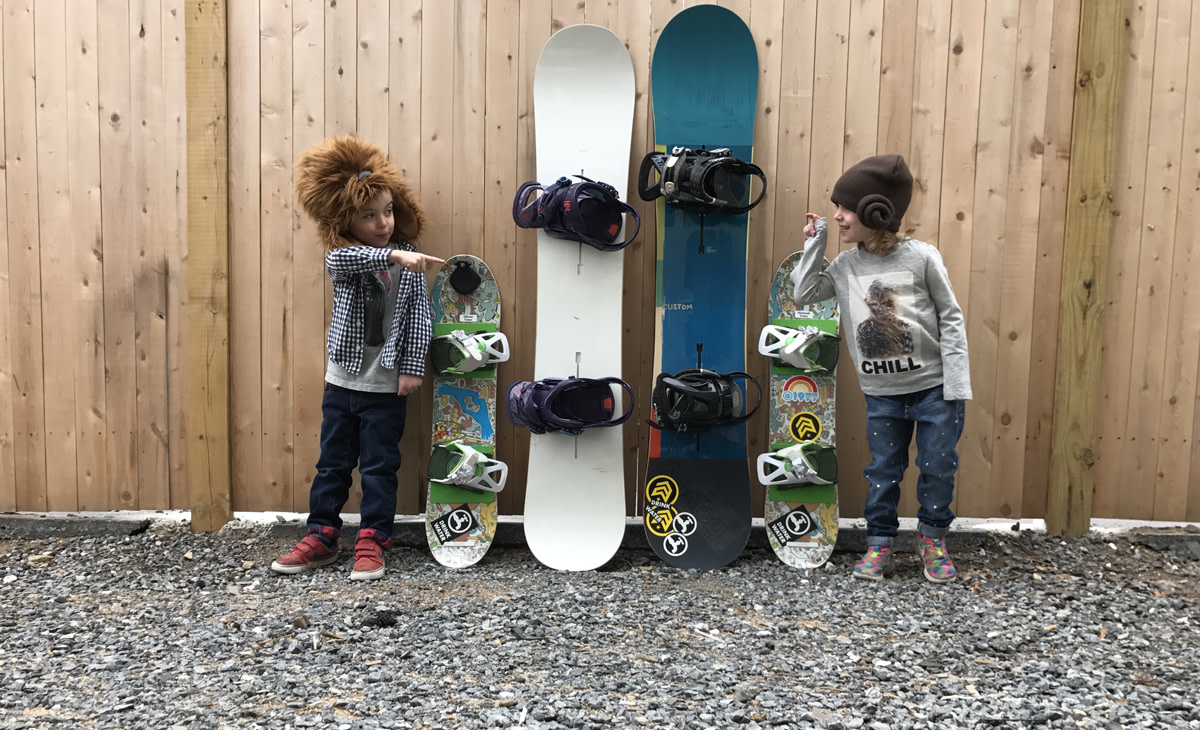 A successful first time snowboarding starts before you even arrive at the mountain. If you can get a loaner board, get your kid used to the boots and bindings on the carpet. Make sure the stuff fits and works.
Adjust the bindings ahead of time, and if you have the option, strap them in and push them around a snowy yard.
Forget what you know about "good conditions"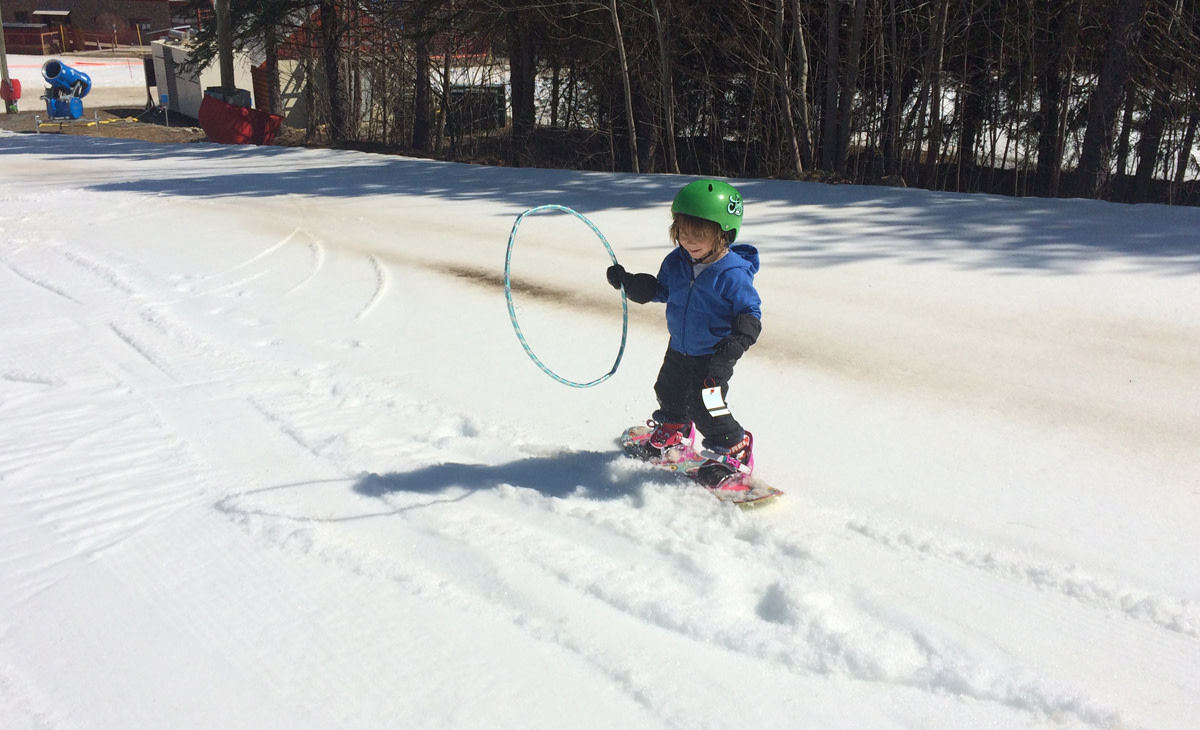 After years of tracking storms and checking snow reports, leave all that knowledge at the door. When it comes to tyke riding, weather is far more important than the snow.
If the resort is open, there's something to ride — You'll lose your kid in two feet of powder anyway. Opt for sunshine over a frozen grom-sicle.
What I've actually done is waited for unseasonably warm days just for the kid. A little slush won't matter once you start doing warm laps on the magic carpet.
Get 'em in school
It may seem counter intuitive to pay for your kid's lesson when you yourself know how to ride. Swallow your pride, and a few bucks, and let someone else show them the basics.
Kids often respond to a teacher figure better than their parents. Mountain programs are great because the instructors have done it thousands of time and now how to make it fun.
Hit your favorite runs and stashes and meet up with junior in the afternoon.
Get 'em on a leash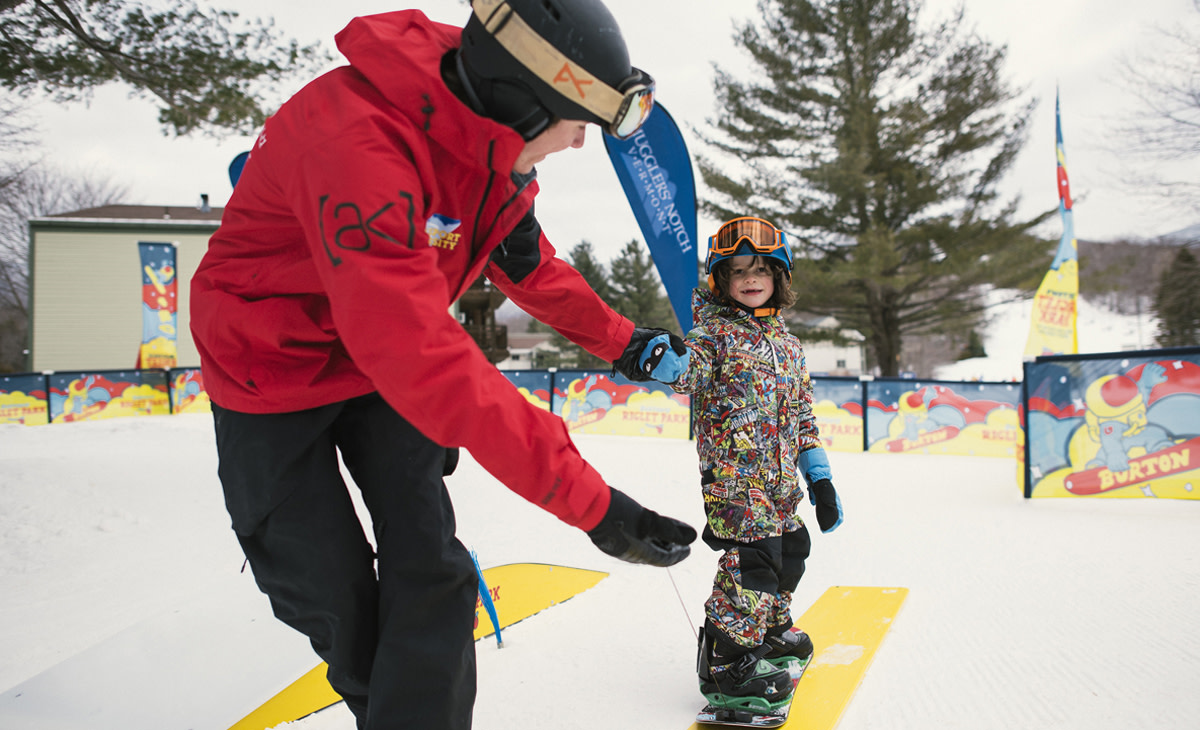 Control their speed and keep them close. Burton has the Riglet Snowboard Program. The boards themselves have a tether with an actual reel, plus there's an entire global outreach program for getting little kids on snowboards.
Solomon's Team kids board has a ring and a leash that attaches with a carabineer. Lucky Bums makes a Ski Trainer, which is a harness and strap and a Grip & Guide, essentially a carrying handle on your kid's back.
At Camp Crested Butte, we learned the hoola-hoop method.
Ride hard, drink chocolate milk
Plan to make the whole day a blast. Enjoy some hot cocoa, pizza, whatever your little shredder loves most. A little junk food won't kill them.
Remember the crap you ate as a teen when you first started riding? It's snowboarding … always remember to keep it fun.
For access to exclusive gear videos, celebrity interviews, and more, subscribe on YouTube!