Throughout his filming career, professional kayaker Rush Sturges has taken viewers all over the world. The several films he's either directed or been featured in have exposed the first glimpses of whitewater runs like the Congo River's Grand Inga rapids in Africa (directed by pro paddler Steve Fisher) and Mexico's steepest waterfalls in Chiapas.
But Sturges goes home to a well-run and documented river in his latest video "Little White From The Sky," which went live on Vimeo Monday. To find the fresh angle on Oregon's Little White Salmon, Rush goes airborne.
"I saw the weather was right and called up Brian Wulf to see if he'd be able and interested in shooting the footage," Sturges said. Wulf, who does aerial filming for Teton Gravity Research Studios and worked on projects with Sturges in Mexico, agreed.
Within a couple of days, Wulf was flying over Sturges and his mates Evan Garcia and Ben Marr. Paddling a Class V river with a helicopter overhead took about as much getting used to as chasing kayakers down 1,000 vertical feet of gorged-in whitewater.
"It's over in 45 minutes, so he was taken aback how fast we were going," Sturges said. By the second run, though, Wulf had shooting running smoothly. His camera captured expert lines on what looks like chill whitewater in the video.
The reality, however, is anything but. High snow melt and consistent rains rose levels on the Little White Salmon to a level few paddlers run. Pushy, fast, and with hydraulics that'll either keep you or push you into caves, the river has many places where, according to Sturges, "messing up means goodbye."
Sturges, Garcia and Marr had experience on their side, though, and were able to handle the intensity of the helicopter and one mishap where Marr struck a tree in the middle of one rapid.
"We run the Little White every single day, and the level had been high for three months so we were able to get comfortable with it," Sturges said.
"Little White From The Sky" came after finishing a feature documentary that recounted pro kayaker Rafa Ortiz's three-year journey pursuing his dream of running Niagara Falls. A Red Bull Media House project, "Chasing Niagara" is playing in select theaters now. And as a side project, Sturges just dropped his first full music album titled "A Life Worth Living." Sturges is already onto another project, which is too early in the stage for him to give details.
Unlike most of his other film projects, Sturges had primarily used his money to make the video happen, with some support from helmet maker Sweet Protection. Funding the video, which he calls a passion project, was worth it to Sturges because it "was just an opportunity to show people what it looks like from that high up – my favorite river in the world."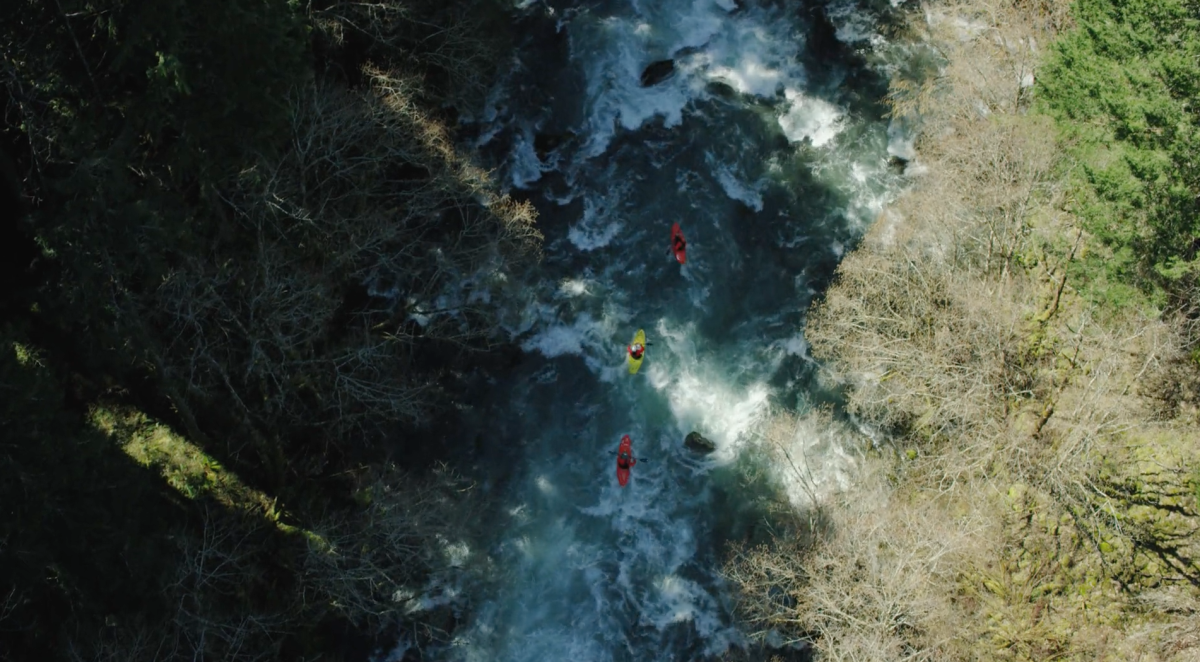 The article was originally published on Canoe & Kayak
For access to exclusive gear videos, celebrity interviews, and more, subscribe on YouTube!