<iframe src="https://player.vimeo.com/video/130297780?color=3c3949&title=0&byline=0&portrait=0″ width="500″ height="281″ frameborder="0″ webkitallowfullscreen mozallowfullscreen allowfullscreen></iframe>
Wingmen isn't a film about dudes at bars a la The Hangover, but it does feature three guys on the adventure of a lifetime.
The film follows Jokke Sommer, Espen Fadnes and Ludovic Woerth — three of the world's most renowned BASE jumpers — visiting epic spots like Rio De Janeiro, Chamonix, Reunion Island, Tianmen Mountain in China and Bangkok to soar in wingsuits, hence the movie title.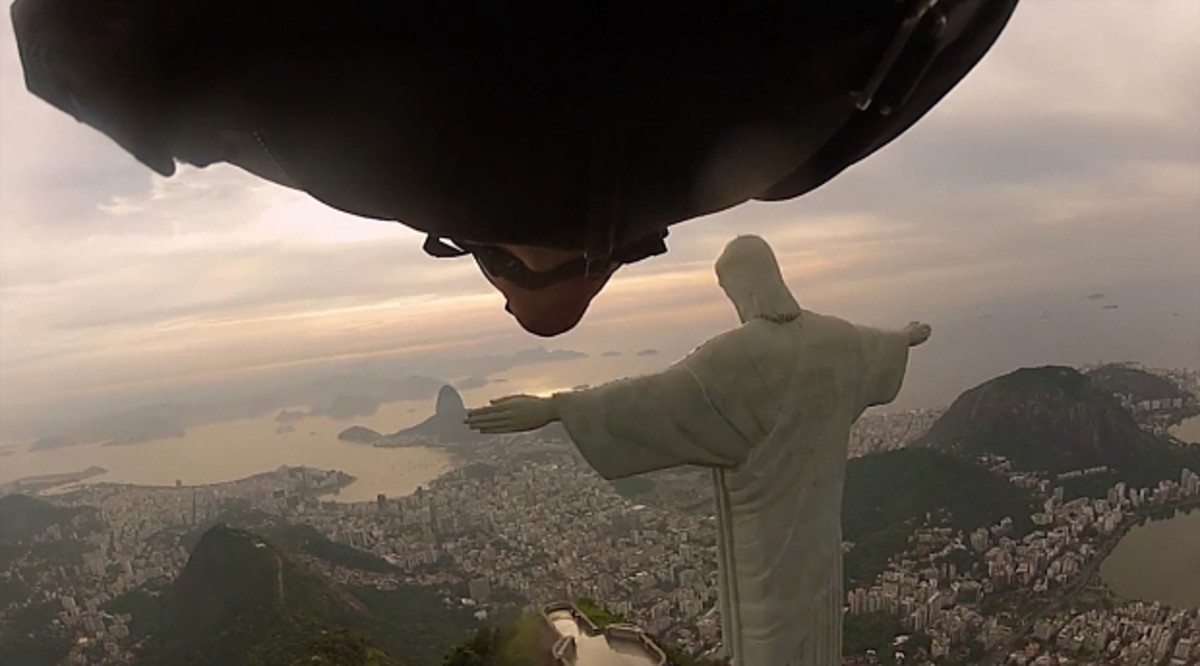 To up the ante, the guys participate in what's called wingsuit proximity flying: flying close to the faces and ridges of mountains.
Going into it, they knew there was little room for error.
"This is the sport that you can't f*ck up. You never get a second chance. The day you f*ck up is the day you die!"­ said Fadnes.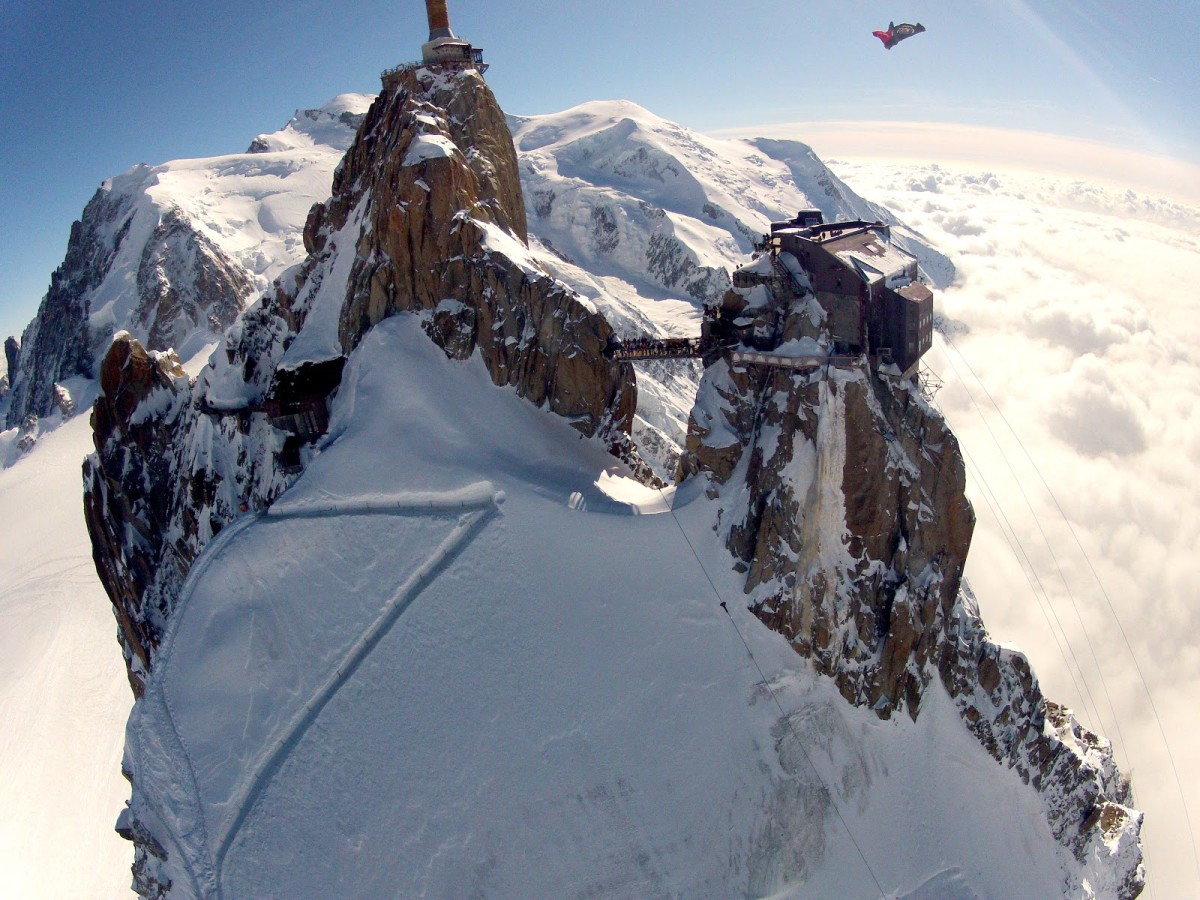 Sound crazy? It is.
But according to Red Bull athlete, Sommer it's not for crazies.
"A lot of people think you're crazy," he said. "If you're crazy in this sport, you're going to end up getting hurt quickly."
The sport is considered extremely dangerous and often likened to Russian Roulette; 264 practitioners have died since record keeping began. Dr. Omer Mei-Dan, a BASE Jumper and wingsuit flier told NPR that an estimated 6 to 7 percent of the 3,000 or so BASE jumpers, who use wingsuits or parachutes, die each year.
The past 18 months have been particularly difficult for the sport, with the high-profile deaths of the Tony Hawk of this world, Dean Potter, and his flying partner,  Ian Flanders, last month.
The Wingmen team also dealt with a tragedy. Team member Ludovic Woerth also died in an incident before the release of the documentary.
Knowing this info going into Wingmen can post a dark filter over some of the most exhilarating moments, of which there are many. But for the men who perform the stunts, death isn't a deterrent not even for their loved ones.
"My mom and dad are big fans," said Sommer. "In the beginning they were skeptical … [But now] my mom is even jealous of what I do. It's come to point that she wishes she could do what we do."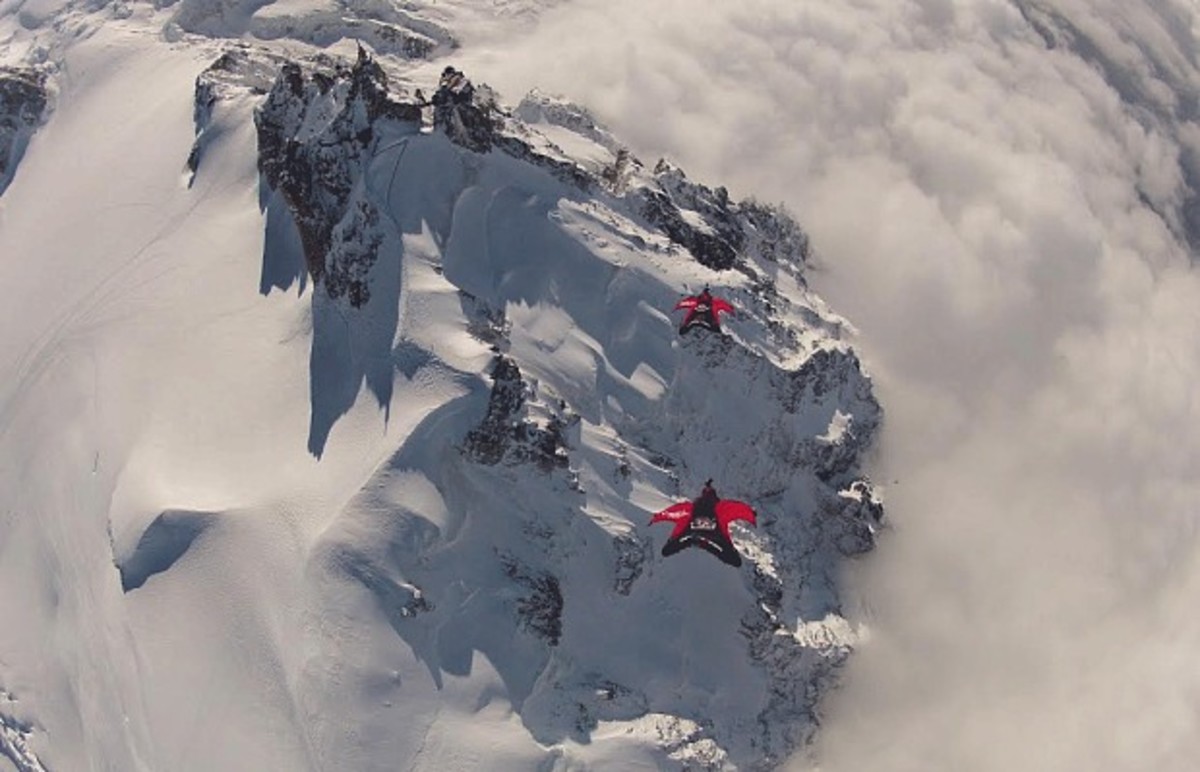 Sommer has dreamt of flying since he was a child. Before he started to jump out of planes, he discovered motorcross and flew off jumps.
With Wingmen under his, err, wings, Sommer is branching out.
"I want to [fly] as long as I feel safe. As long as there are cool projects and jobs to do. For me, I'm trying to do a larger variety of things," he said. "My dream is to become a stuntman in different sports: speedriding, wingsuit flying, skydiving and surfing. If I can do all of these sports and I can do more and more stunt jumps, it's worth it for me to keep going."
More from GrindTV
Grassroots organization uses bikes to help vets with PTSD
Mick Fanning donates his 60 Minutes earnings ($75K) to shark attack victim
Artist transforms old skateboards into guitars
For access to exclusive gear videos, celebrity interviews, and more, subscribe on YouTube!